50 million Americans experienced some form of mental health issue last year, alone. This means that as a mental health professional, there are many people who can benefit from your services.
That being said, you still need to make sure those people can find you – and digital marketing is one of the best ways to stand out among your competition in the mental health industry.
As a mental health professional, there are many options to choose from when marketing your practice. Some of the most successful strategies include SEO, PPC and social media marketing.
Call 888-601-5359 to speak with a strategist about digital marketing services from WebFX, or keep reading to learn more about the channels you can use to reach more clients for your practice.
Our digital marketing campaigns impact the metrics that improve your bottom line.
See More Results

WebFX has driven the following results for clients:

$3 billion
In client revenue

7.8 million
Leads for our clients

5.2 million
Client phone calls
What are the best digital marketing strategies for my mental health facility?
There are many Internet marketing strategies you can use, some work particularly well for the mental health industry.
Content marketing for mental health facilities
Content marketing refers to the process of creating and sharing useful information with your target audience.
This strategy works well in combination with many other digital marketing strategies, so it's extremely important to your overall campaign.
Content is so important because it's how you inform potential clients about your services. You can also use it to attract traffic to your site using SEO, social media, and PPC ads – all of which are effective Internet marketing techniques.
Content can be anything from short blog posts about the different kinds of mental illnesses, to long form articles explaining the importance of caring for your mental health. No matter what kind of content you decide to implement for your practice, be sure that it's useful and informative to your audience.
Social media marketing for mental health facilities
Social media platforms like Facebook and Twitter allow you to share the content that you've created for your website with your friends, followers, and other social media users.
Social media channels are also the ideal place to post useful updates in the form of text, images, and links.
For example, if you're implementing a new practice at your facility, you can share that information with your current and potential clients on social media. You could also share useful information such as quick tips about how to combat anxiety and other common issues to help build trust in your practice.
There are a variety of social media channels that you can use to market your mental health facility, but two of the best channels to do so are Facebook and Twitter.
Communication is also an important part of social media marketing. You should always be sure to reply to comments and direct messages in a timely manner.
Email marketing for mental health facilities
Marketing your practice via email is one of the most cost-effective ways to market your facility to your clients.
The most common forms of email marketing for mental health professionals are monthly newsletters and health pamphlets.
You can use newsletters to inform your current and potential clients about what's going on at your center and offer insight into industry news. You can also use them to inform your subscribers about new techniques, show facility updates, or introduce new staff members.
Health pamphlets should include information that is useful to both clients and their loved ones. They could give tips on how to create a healthy mindset, how to effectively relax, or how to support someone who is being treated in a mental health facility.
WebFX helps clients in the healthcare industry grow their practices.
"My practice has grown quickly and improved our accessibility to those we serve or hope to serve within our community. WebFX is directly responsible for our growth and the fact that we have more than doubled our revenue in six months."
— Merrimack Valley Psychological Associates
See Case Study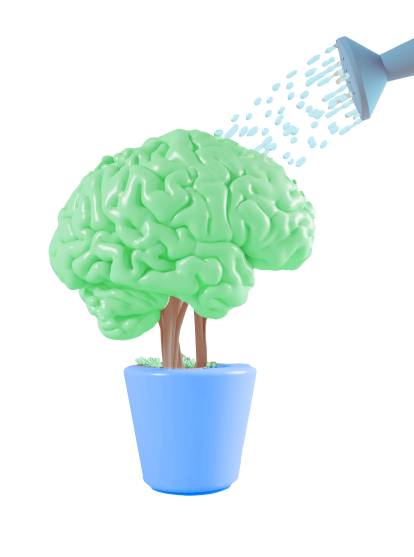 Hear What It's Like to Work With WebFX!

"WebFX has completely transformed my practice. With their support, I have expanded my practice significantly and grown exponentially. I could not have expanded to this degree, nor this quickly had it not been for the incredible efforts provided by WebFX and my team."
Healthcare
How to take your digital marketing campaign to the next level
Content, social media, and email marketing are all great ways to drive traffic to your mental health facility, both online and in person.
But here are two techniques that can take your digital marketing campaign to the next level.
SEO for therapists
Search engine optimization, or SEO, is the process of making your site easy for users to find in search engines. By improving your website's HTML code, providing keyword research, and even creating content, SEO will help to improve your position in search results.
The first result in organic search on Google attracts 32.8% of clicks, which reflects just how important it is to have the best position possible in results pages.
PPC for therapists
PPC, or pay-per-click, allows you to advertise on both search engines and social media channels.
When you create PPC campaigns, you only pay the platform when an ad is clicked, making it easy to create a budget. You can also target your ads so that they are served to the users that have demonstrated interest in learning about mental health.
Why is digital marketing important my facility?
Digital marketing can benefit your mental health facility in a number of ways, from reaching more customers to building relationships.
Here are some of the greatest benefits that come from using Internet marketing:
Increases availability
Digital marketing is extremely convenient because it allows your facility to provide information to clients around the clock.
For example, when you use blogs or informative articles to market your practice, current and potential clients are able to read about your industry, facility, and what you do when it's convenient for them.
When you use social media marketing, you can also be available to clients whenever they may want to ask a question or chat about your services. You can do so with the use of direct messaging functions that are available on many social media channels.
Increases reach to quality clients
Every month, Google receives 2.9 to 4.3 thousand searches for the term "mental health facility."
Without digital marketing, your mental health facility will be virtually invisible to thousands of Internet users searching for your services.
You can also use targeting for many of your Internet marketing strategies which allows you to cater to interested potential clients.
Creates a social presence
With the use of social media marketing in particular, you are able to create a social presence for your facility.
Not only can you share updates with your friends and followers, but you can also show pictures of your facility, staff, and special events to show a more personal side of your business.
For example, you can become connected with your community by participating in health fairs and posting about your experience on social media – showing friends and followers that you care about the well-being of your community.
Increases brand awareness
When your mental health facility implements digital marketing, it is inevitable that more people will become familiar with your brand.
Content marketing, social media marketing, and email newsletters are all tactics that can help to spread the word of your practice with the use of quality information, relationship building, and special offers.
When you use a combination of these tactics, you'll be able to spread the word about your brand to clients that may need your services.
Good agencies have more than 50 testimonials.
Great agencies have more than 100 testimonials.
WebFX has over 1000+ glowing client testimonials.
See What Makes Us Stand out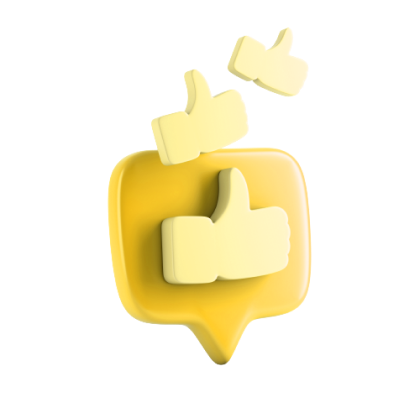 Are you ready to start a digital marketing campaign for your mental health facility?
At WebFX, we know the mental health industry, and we understand its competitive nature.
Our marketing experts will help you decide how to effectively market your practice and see the results that you've been looking for.
Contact us today for a free quote!
Earn a 20% greater ROI with WebFX