If you are a therapist or counselor, the majority of your work is done offline and in person. That being said, having a strong online presence can be a great way to build a reputation and attract new clients. A strong website is essential for bringing in business from people who search for services online, and an effective search engine optimization, or SEO, strategy can help you make sure that interested consumers can find it.
If you do a Google search for the term "therapy," you will find thousands of sites explaining what therapy is, who needs it, and where to find it. A high ranking in these results can bring in a lot of business, so many therapy professionals are likely already competing for rankings. This makes it difficult to move up, but worthwhile.
Call 888-601-5359 to speak with a strategist about SEO services from WebFX, or keep reading for a few strategies you can use to bring more clients to your practice.
Looking for an all-in-one SEO audit tool? You've found it.
SEO Checker provides data on key metrics to give you:
Complete SEO score

Content Grade

Site Speed Analysis

and more.
What does SEO mean?
Search engine optimization (SEO) is the process of improving your website with the objective of being highly ranked for specific terms in search engines. Search engine algorithms look for certain clues to determine if a website is relevant to a user's search. The most obvious clues are keywords and phrases in the text of a web page, but search engines also look for things like meta tags, headers and subheaders, photo descriptions, and many other factors.
While adding keywords and phrases sounds like an easy task, it's actually one part of a longer process. For one thing, web users usually don't just search for broad keywords like "therapy," but clarify their searches with several additional components. For example, people searching for therapy might also indicate that they want a specific location, specialty, and treatment program.
This may seem like it would make SEO more difficult, but it's actually beneficial to both you and your potential clients. Someone who searches for "couples counseling in New York" is probably going to be much more satisfied with the results they see than if they had simply searched "therapy." At the same time, optimizing for more specific phrases means that you'll get more traffic from people who are actually interested in the specific services you offer.
It is also to remember that SEO is always changing. If you run a practice in East Lansdowne, is it better to optimize for "East Lansdowne" or "Philadelphia"? How do you target for each area of practice? Are these terms generating the same leads they did a year ago? Several tools are available to answer these questions, and these answers will likely change over time. Good SEO will account for these inevitable changes and be prepared to handle them.
Independent research from Clutch has named WebFX the
top SEO company

in the United States.

Clutch has personally interviewed more than 250 WebFX clients to discuss their experience partnering with us.

Read More Clutch Reviews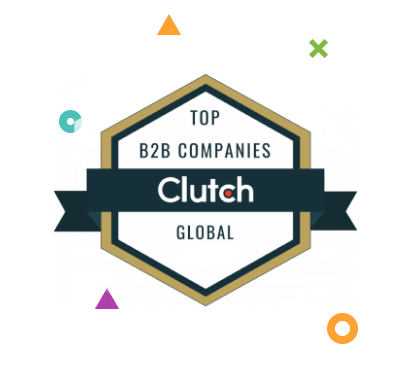 Hear What It's Like to Work With WebFX!

"WebFX has completely transformed my practice. With their support, I have expanded my practice significantly and grown exponentially. I could not have expanded to this degree, nor this quickly had it not been for the incredible efforts provided by WebFX and my team."
Healthcare
How will SEO benefit your practice?
People no longer use the phone book to find medical professionals—they use the internet, and search engines, the most effective way to locate the information they need. They're also busy, so they'll likely choose one of the top few results rather than spend hours finding the perfect practice. Because of this, optimizing for search engines can have many benefits for your business.
Greater visibility
Since most people only pay attention to the first page of results, the sites that appear there get clicked on much more often than those on later pages. This means that unless your site is on the first page, potential clients might not even know you exist. SEO can be a great tool to get your site onto that first page, and generate awareness and clients for your practice.
More qualified leads
By optimizing for specific criteria, you can rank higher in searches for people who are interested in becoming clients. While being at the top of the rankings for a broad term like "therapy" might bring a lot of traffic to your site, it's unlikely that a lot of those people are actually going to contact you and become a client.
This is why optimizing for long tail keywords is important. The actual number of users searching for these specific criteria might not be that high, but these are the users you want to reach. As a result, each lead will be more targeted and more likely to schedule a session.
Greater authority
New algorithms favor relevant content over endless keywords and other SEO shortcuts. Over time, sites that rank highly are considered more trustworthy and authoritative than sites that rank lower. This is especially important to SEO for therapists because your success relies on your reputation.
How can your practice use SEO?
Now that you know why SEO matters, you might be wondering how to get started. It is a process that requires time and dedication, but these few steps will help you get on your way to an optimized site.
Optimize for local search
Web users look for nearby service providers, including therapists. Because of this, your SEO strategy should target people looking for therapists in your area. This involves adding location-based keywords for your town, neighborhood or closest metropolitan area, as well as claiming your listings in local directories like Yelp.
Use targeted keywords
We've already discussed why optimizing for specific phrases is important, but how do you know what exact phrases people are searching for? Tools like Google Ads can show you what exactly people are looking for, which will help you figure out what words and phrases to incorporate into your site.
Optimize non-text elements
Many website owners think SEO only happens on the surface, with keywords and phrases sprinkled throughout your copy. While text is important, it also occurs in less visible areas of your site as well. This includes meta tags, alt text for your images, and sitemaps. These elements should all be optimized in order for your site to have a chance at a solid ranking in search engines.
As you can see, SEO requires a lot of thought and planning, but it's essential to build a successful practice. If you're not getting the web traffic you want, an SEO strategy could be just what you need.
If you have any questions about SEO, or need help optimizing your practice's site, feel free to contact us! Our team can help you get started with a strategy to generate traffic and attract qualified leads.
Are you ready to start an Internet marketing campaign for your mental health facility?
At WebFX, we know the mental health industry, and we understand its competitive nature.
Our marketing experts will help you decide how to effectively market your practice and see the results that you've been looking for.
Contact us today for a free quote!
Earn a 20% greater ROI with WebFX