In today's digital landscape, the Internet is essential to garage door marketing.
Whether you're looking to attract more leads, build more brand awareness, or earn more revenue, digital marketing can help. Which online marketing strategies offer the most value, though? And how do you find a trusted garage door marketing company?
Keep reading to find out! On this page, you'll learn about the three best garage door marketing ideas for operations like yours, plus get advice on how to choose a trusted agency for marketing and promoting your garage door company.
If you'd like to build a custom garage door marketing strategy, WebFX can help. With more than 4.6 million leads generated for our clients' businesses, we're the trusted choice for garage door companies across the U.S. Contact us online or call 888-601-5359 to get started today!
3 proven garage door marketing strategies
An Internet marketing strategy isn't just made up of one or two techniques – there are many channels that work together to create a successful online presence for your garage door company. The three best garage door marketing strategies, however, include:
1. SEO
SEO, or search engine optimization, is by far the most beneficial online marketing technique because it allows your customers to find you in search engine results.
This is important because most shoppers use search engines to find the products and services they need, and garage door shopping is no exception.
SEO is the process of improving your website so that it can rank higher in search engine results pages for keywords related to your business. When your garage door company shows up on the first page, you're more likely to attract qualified visitors.
In fact, 75% of Google searchers don't make it past the first page of search results. That makes it even more important to be sure that your website shows up on the first page – and SEO can help you do so.
SEO involves using a combination of methods including keyword research and optimization, content creation, and gaining backlinks – just to name a few – all of which help your website rank for searches related to your business.
Keyword research and optimization are extremely important within your content. In fact, the first step in any SEO strategy is researching and selecting the keywords that are most important to your industry.
For example, through keyword research, you may find that many of your potential customers search for "garage door installation," but that many of your competitors are already targeting the keyword with their SEO strategies.
However, you could find that "garage door installation in [your city]" is much easier to rank for, so you target that keyword in your content.
Content creation is the process of producing written content like blogs, articles, and guides that will draw your target customers to your website.
Written content can cover anything from why your garage doors are the best, the process you use to make them, or how to install them yourself.
Guides are usually longer, which allows you to fully elaborate on specific topics. You can also offer them as a free resource, which helps customers see you as an authority in your industry.
Infographics are a great way to share important information with your customers in a fun, engaging way that is easy to share on social media or in email newsletters. They are also a great way to break up a long wall of text on your pages.

Creating an extensive backlink profile is another way to optimize your garage door company's website to improve your rankings in search results.
Backlinks refer to the links you gain from other websites, and they act as votes of confidence to Google.
When Google sees that other high-authority websites are linking to your website, they begin to see you as an authority in your industry.
As you continue to optimize your site for keywords, publish original content, and earn links from trustworthy sites, your rankings and results will improve over time. That being said, these strategies just scratch the surface of SEO – and if you'd like to learn more, you can check out our full SEO pricing here.
2. PPC
PPC, or pay-per-click, is an advertising model that allows you to advertise your garage door company in search engine results. The most popular platform for this is Google Ads.
It works on an auction system in which you bid on the keywords you want to advertise for, and if your bid is among the highest, your ad will show up above the normal search results.
For example, you may want to run an ad that targets the keyword, "red wooden garage door," so you bid 34 cents per click. When a user searches for this keyword, Google will pull from its Ads platform and determine which advertisers bid the most on it. If your bid is one of the highest, your ad will be shown at the top of search results.

However, you only pay for the ads when customers click them – not just when they're shown to users. When a searcher clicks on your ad, you'll be charged your bid amount – and they'll be taken to a landing page on your site where they can fill out a contact form, or purchase the product in the ad.
Because you choose how much you'll pay, PPC is an extremely affordable way to advertise your garage door company.
3. Web design
Web design is another important factor in marketing your garage door company.
Your website is your business's home online, and in many cases, makes the first impression of your brand on potential customers. If your site is well-designed and makes it easy for visitors to find what they need, they'll see you as professional and trustworthy. But if your website has pixelated images and challenging navigation, on the other hand, chances are high that visitors will navigate away from your site.
Focus on the quality and organization of your website to ensure that when a customer finds it, they'll like what they see.
Your website should always be easy to navigate so that site visitors can find what they're looking for. Straightforward navigation bars are the best way to ensure that you meet this goal.
Tabs in your navigation bar could include "About Us," 'What We Do," "Our Garage Doors," and other categories that help explain your garage door company to your audience.
You should also make sure that your website is organized and aesthetically pleasing. This includes things like color palate, appropriate branding, and interesting visuals. Many users make judgments about companies before they take the time to learn about their services, so these elements can make or break your online success.

Hear What It's Like to Work With WebFX!

"WebFX are consummate professionals. We have had few problems and when we did they were handled quickly and to our satisfaction. Additionally, WebFX regularly approaches us with new innovations for our SEO and web presence that allows us to stay current. They have simply made the most complicated aspect of our business simple."
Garage Door Repair Company
How to choose the right Internet marketing company for your garage door business

With so many choices, it can be hard to choose which Internet marketing company is right for you. But there are a few things you should consider before hiring an agency.
1. Do they understand your goals?
Any reputable marketing company will take the time to understand and work with your company's goals.
The best company for you will ask about your goals, determine how Internet marketing fits into them, and be willing to offer a service plan that accomplishes what you need.
2. Are they in your price range?
When finding an online marketing company for your business, it's important to consider how digital marketing fits into your budget.
Most agencies avoid listing pricing information on their sites, which can make it difficult to determine which ones offer plans that work for your business. But at WebFX, we offer transparent pricing charts for each of our services – including SEO, PPC, and more.
3. Do they offer everything you're looking for in a marketing company?
It can be easy to settle on a company if they offer basic Internet marketing services at a price you can afford, but given that your marketing strategy can have a huge impact on your business's success, we recommend taking the time to fully research your options.
Do your research and see which marketing companies offer all the strategies you need for your website, and which are most equipped to help you accomplish your goals.
Good agencies have more than 50 testimonials.
Great agencies have more than 100 testimonials.
WebFX has over 1000+ glowing client testimonials.
See What Makes Us Stand out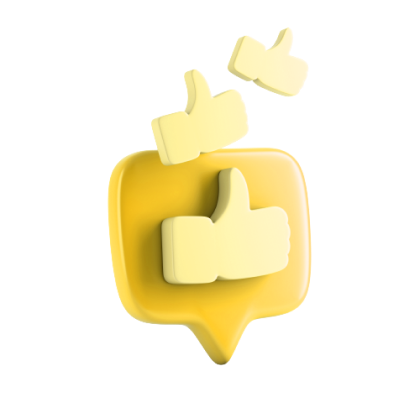 Get started with garage door marketing today!
WebFX has years of experience working with garage door businesses. We have success working with some of the most well-known garage door franchises, to provide them with the best in SEO, PPC, and website design for their garage door websites.
As your garage door marketing partner, we'll provide you with a custom, results-driven strategy, plus dedicated support from an experienced and award-winning team of marketers. If you're ready to not only attract more leads but also grow your business, then WebFX is the agency for you.
Contact us today for a free quote!
Earn a 20% greater ROI with WebFX