27 ecommerce website examples to inspire your design
If you're looking for inspiration for your website, check out these 27 ecommerce website design examples to get some ideas for your site!
First on our list of examples of ecommerce websites is Spotify. Spotify's design is simple and visually appealing. They use a clean black and white theme with colorful images to catch users' attention.

Additionally, Spotify uses a bright green call to action (CTA) button that pops off the page and draws users' eyes. This design is simplistic and easy for users to digest.
On Spotify's premium page, you'll see icons in their section "Why go Premium." These icons are visually appealing and break down the benefits of Spotify premium in a way that's easy to follow.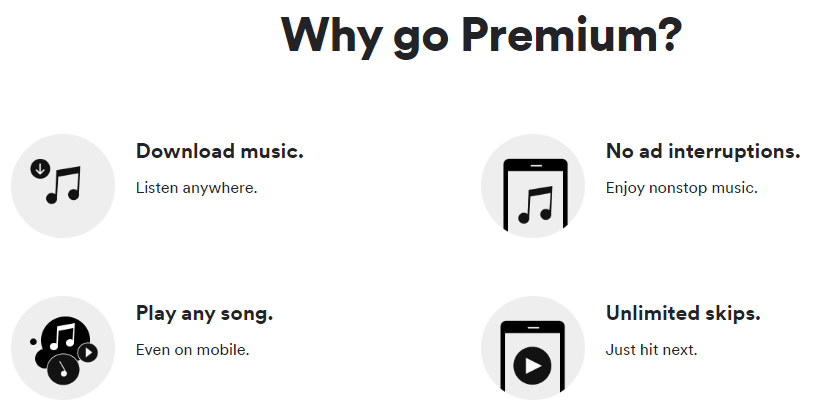 Overall, Spotify is one of the best simplistic and functional ecommerce site examples.
If you're looking for ecommerce website design examples that showcase clean and modern design, Apple's website is at the top of that list. Apple's utilizes a black and light gray theme throughout their site to give it a classic feel.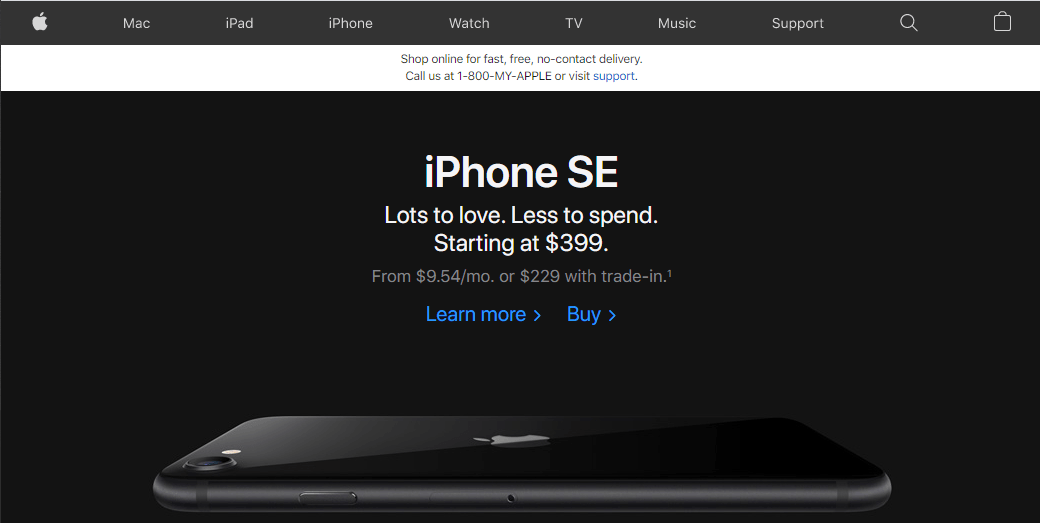 Apple also has a clean and easy to use navigation.

Users can easily select the product they're interested in — from Macs to Apple Watches. When you select a product, you'll see that Apple isn't afraid to use white space — which is one of the elements that makes their website feel clean and tidy.

Overall, Apple's clean design makes it easy for users to browse through their products and find what interests them most. The modern design is visually appealing, which draws users in and gets them to engage on the page.