Atlanta Web Design Company
Generate more traffic, leads, and sales from your site with professional web design services from WebFX, a top website design company in Atlanta, GA.
With our Atlanta web design services, you'll receive a custom, mobile-friendly website that's optimized for search engine optimization (SEO).
If you want to expand your online reach and earn more revenue, we can help. Contact us online or call 404-531-2286 to speak with one of our experts today!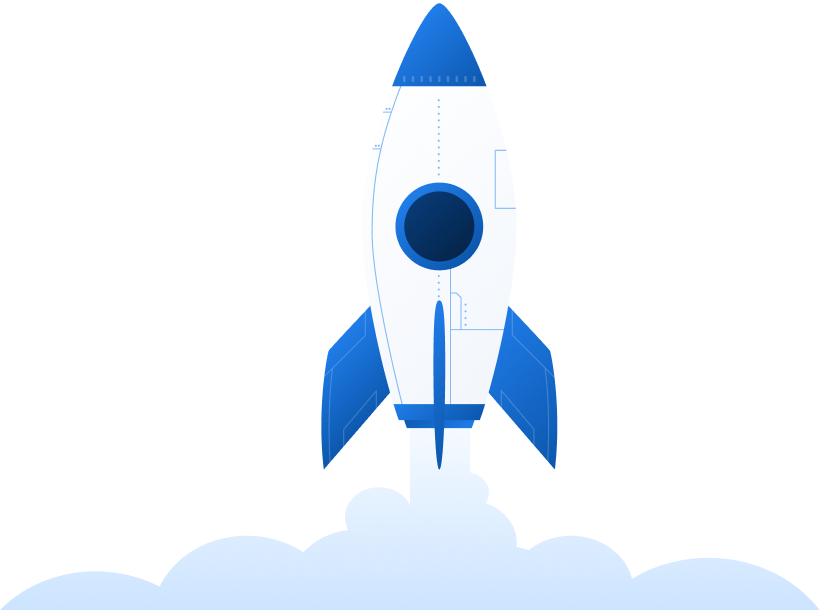 Browse our Atlanta web design services
At WebFX, we offer a few Atlanta web design services, including: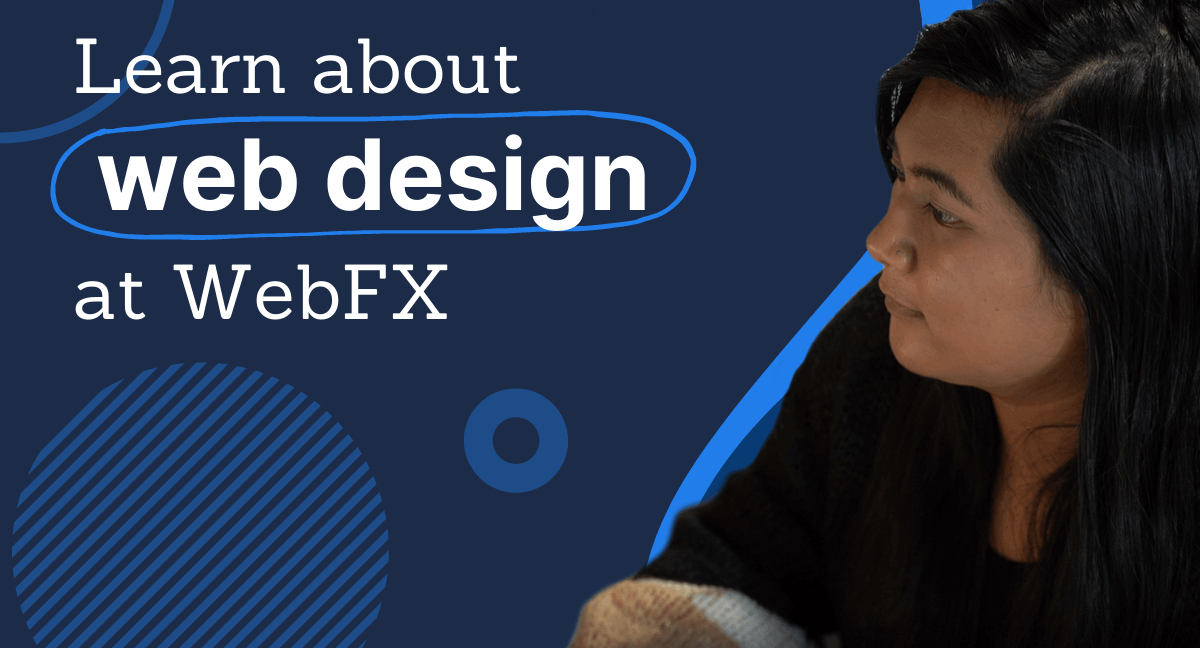 In addition to web design, we also provide digital marketing solutions that include:
If you have questions about our services, feel free to contact us online, and chat with a strategist!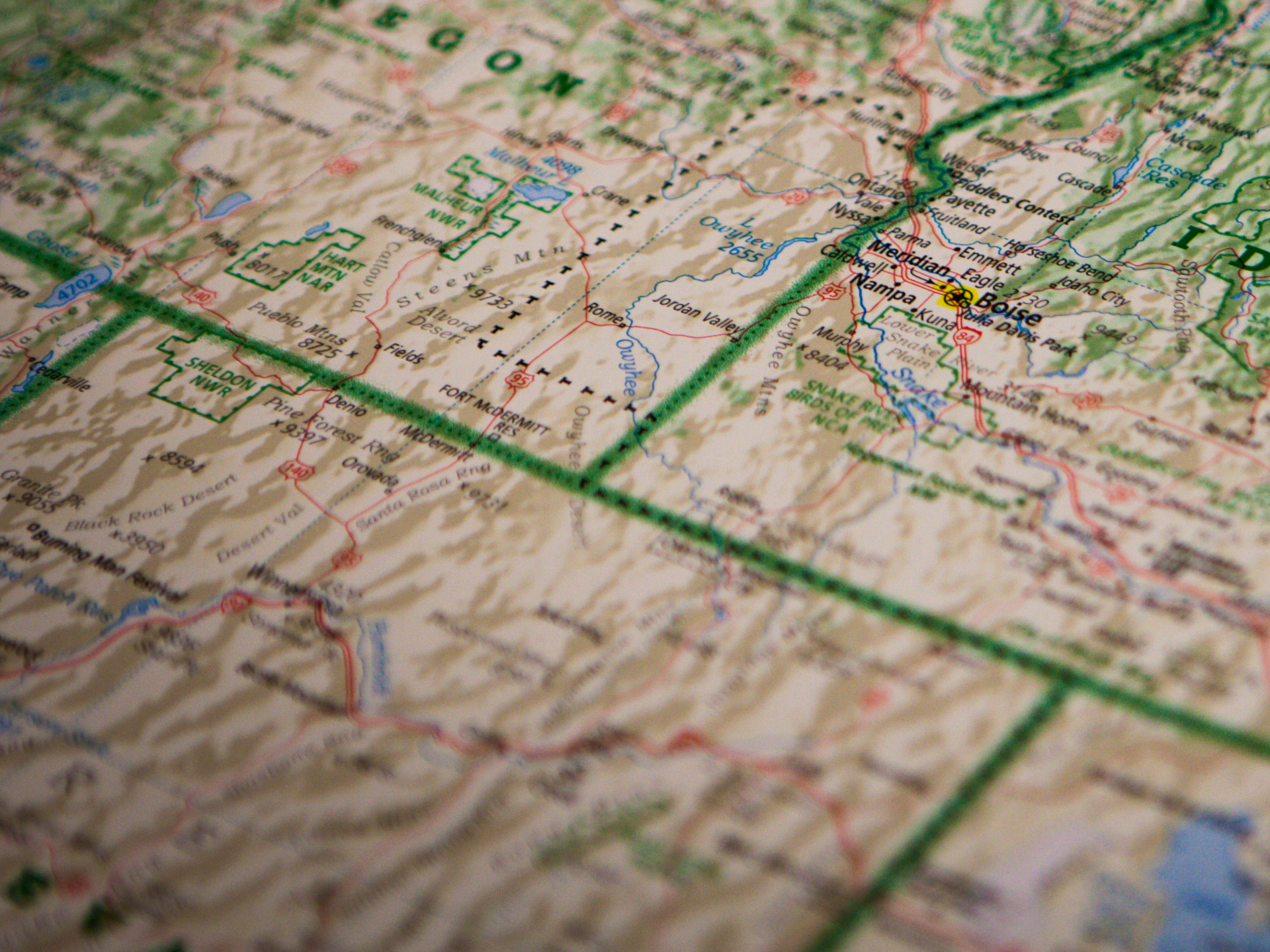 Local Success
WebFX has partnered with numerous local businesses in Georgia to help them grow with digital marketing. We've helped to implement campaigns including SEO, PPC, email marketing, and beyond.
How much do website design services in Atlanta cost?
With our free cost calculator, you can get an instant estimate for how much website design services in Atlanta cost. For the most accurate estimate for your Atlanta web development and design project, contact us online or give us a ring at 404-531-2286.
How can our top Atlanta web design company help your business?
WebFX is an award-winning Atlanta web design company behind more than 1600+ successful websites, and we show no signs of slowing down. Why should your business choose our agency, though?
We'll partner you with award-winning designers
Our Georgia web designers have won 50 Horizon awards and the number keeps growing every year.
At WebFX, our design experts take the time to get to know your specific needs and goals as a company. We want to know the design ideas you have, what your website currently looks like, and your end goal for your website.
Plus, we partner you with a dedicated project manager, so you have a point-of-contact that you can easily connect with to ask questions, share resources, and more.
We'll create a site that reinforces your brand
A great website design will enforce your brand with the color scheme, design elements, and tone of writing — and that's exactly what our Atlanta website design company does.
For example, your website could include the same colors that make up your logo, include design elements that mimic your storefront location, and match the tone that resonates most with your target audience.
We'll make it easy for visitors to learn about your business
One of the main benefits of having a website is that it teaches your target audience about your products and services.
A website is a hub for product descriptions, what's included with your services, and the prices of each.
Not only does your website help teach interested customers about your products and services, but it teaches them about your business, your goals, and what means most to you as a company. Sharing this information with your site visitors helps to build brand loyalty.
As your Atlanta website development and design partner, we'll make sure it's easy for users to navigate your site, learn about your offerings, purchase your products, and contact your business.
We'll optimize your site to drive revenue
In today's world, 96% of Americans shop online. In fact, 43% shop from their beds, 20% shop from the bathroom, and 23% shop while on the clock.
That means that if you don't have an online presence, or a "virtual home base" for customers to shop from, you could be missing out on serious sales.
With our Georgia web design services, you can trust that your site follows best practices for attracting traffic, like through SEO, and converting it, like through conversion rate optimization (CRO).
We don't want to tell you about the work we do, we want to SHOW you.
View Our Portfolio

We've built over
Websites
in a variety of industries.
3 important characteristics of a great Atlanta website design
There are a few elements that every great Atlanta web design project should have, and WebFX can provide them all.
1. Simple navigation
Navigation refers to the bar at the top, bottom, or side of a website page that helps users to navigate your site. A simple navigation is important because it allows users to find exactly what they're looking for quickly.
2. Multimedia
Multimedia like graphics, photos, and even videos are important to making your web design come alive. With the use of multimedia, you'll be able to keep your site visitors engaged, and show, not tell, about your products and services.
3. Lead-capturing forms
Without the use of lead-capturing forms on your website, you won't be able to capture necessary contact information from users, which allows you to keep in touch with them. Your web designer will be able to create multiple lead capture forms for different locations of your website.
How do I choose the right website design company in Atlanta, GA?
With so many web designers around the area, it can be hard to narrow your search. After all, how do you know what website design company in Atlanta, GA will provide the best results?
Here are a few pointers to choosing the best possible web designer for your business.
1. Check out their portfolio
The best Georgia web design firms will have an extensive portfolio full of web designs they have completed in the past.
Do you like their style? Do their designs strike you as more simplistic, or busy? Do you like the way they include graphics and photos? Do their websites create a unique sense of style for each of the clients?
These are small things to pay attention to when looking through a portfolio, since the answers to these questions can help you determine if you enjoy the website designs they create.
2. Read their testimonials
Testimonials are another great way to gauge the quality of an Atlanta web development company.
If they have hundreds of testimonials, it's safe to say that they probably provide extremely high-quality work. Obtaining that many testimonials is no small feat, and if an agency can do it, you can rest assured that their clients love their work.
3. Talk with them on the phone
Before signing on the dotted line, be sure to speak on the phone, or even in person, with the web design company. This allows you to get to know them and their agency better, while asking important questions or concerns that you may have.
When you talk to an agency on the phone, you should take note of questions that they ask. They should be extremely interested in your industry and your business, your unique goals, and the current state of your website.
If you'd like to talk about your custom web design needs, contact us online or call us at:
888-601-5359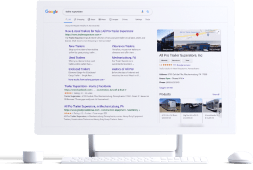 Drive leads, sales, and revenue with Atlanta web design services
If you're looking for professional website design in Atlanta for your small business, WebFX can help.
We're a full-service digital marketing agency, which means we do a lot more than just web design. We can also help your site succeed with marketing tactics like SEO (search engine optimization), PPC (pay-per-click advertising), social media advertising, and more.
No matter what your needs, WebFX can help you increase customers and revenue with our services.
A fresh web design is waiting for you! For a free quote, contact us online today, or call us at 404-531-2286 to learn more about our Atlanta website design services.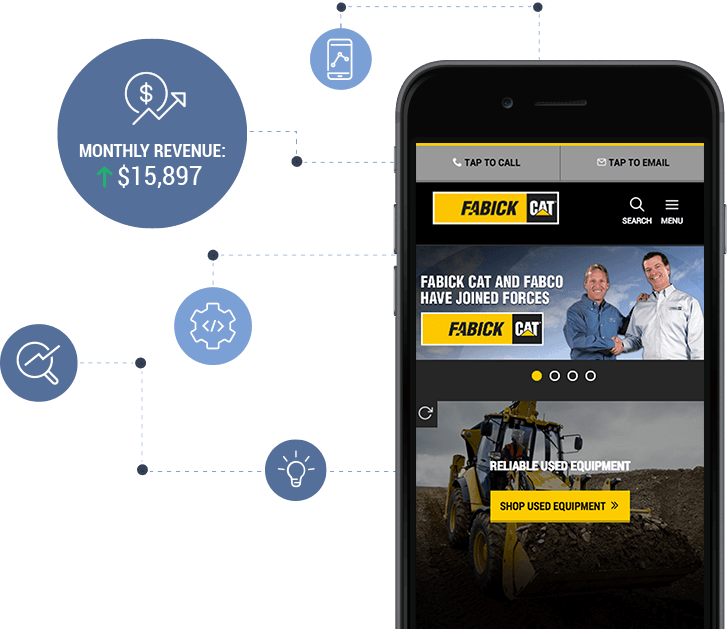 Are you interested in learning more about how your business can use Internet marketing to increase your sales and attract more customers?
Contact us today to speak with a strategist and hear about our custom plans.
Unlock revenue growth for your business with our world-class expertise.
Our team is made up of elite designers, developers, and marketers. For us, it's not just a job — it's a driving passion. And that passion has led to some of the best work on the web.
Don't take our word for it! We're proud of our many customer testimonials on Clutch. We've earned a 4.9 out of 5 with over 260+ ratings.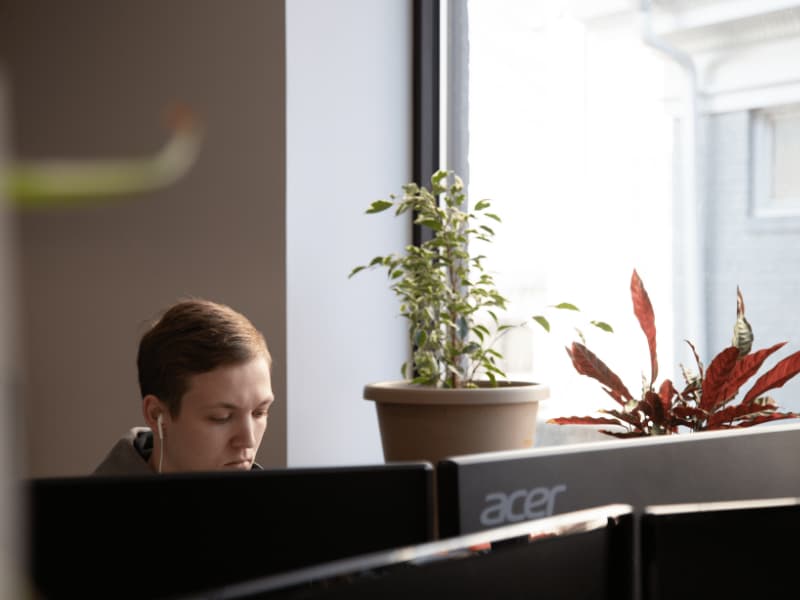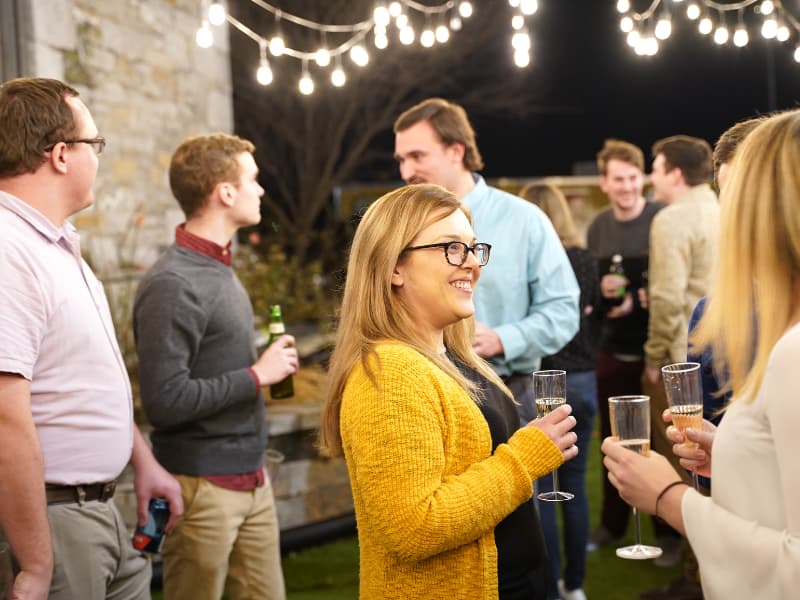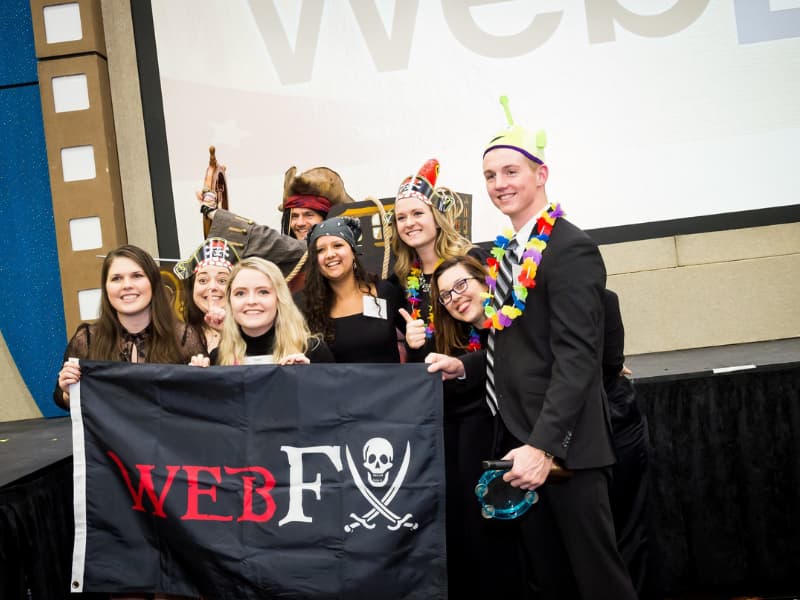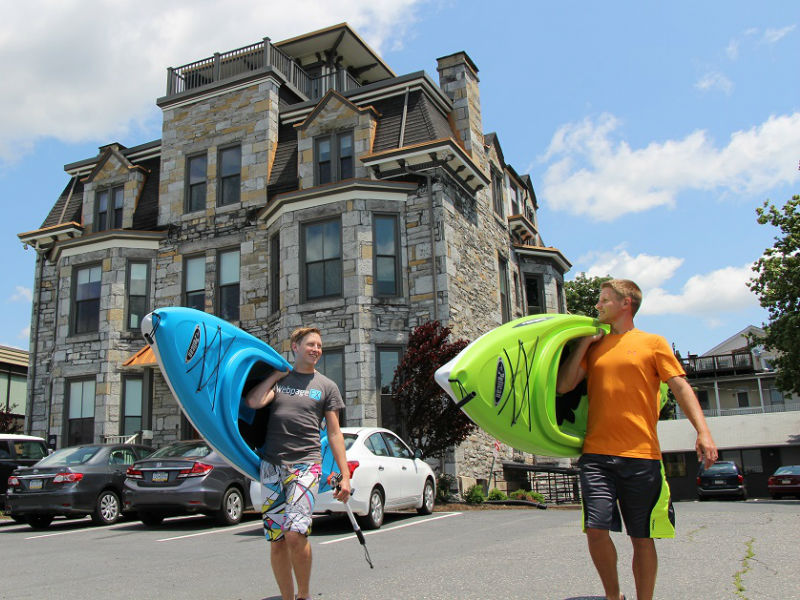 Driving Digital Revenue For Our 1,020+ Satisfied Customers