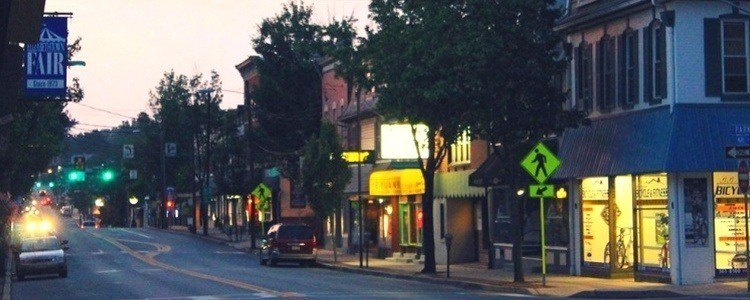 Internet Marketing Services for Elizabethtown, PA
Elizabethtown, Pennsylvania is one of the most well-known small towns in Southern Pennsylvania. Whether it's for the Mars, Inc. plant or Elizabethtown College, Pennsylvanians know E-Town for its fun mix of small-town charm and college-town excitement.
It also happens to be home to hundreds of businesses, all of which serve the Elizabethtown area and then some.
Those businesses are incredibly diverse, ranging from legal practices to daycares and everything in between. But businesses based in E-Town don't have to sell exclusively in the city limits. In fact, if you're a modern company, you've already discovered the power and potential of marketing your company on the Internet.
And even if you haven't, you may have heard about how much Internet marketing can help your company grow.
In Elizabethtown, Internet marketing can help any company earn more revenue and grow – you just have to know how to get started. If you'd like to speak with a specialist, you can reach us at 888-601-5359.
Internet marketing in E-Town, Pennsylvania
Internet marketing is a general term that encompasses lots of different advertising channels.
Some of the most common are search engine optimization (SEO), pay-per-click advertising (PPC), and content marketing, just to name a few.
All of those strategies are important to Internet marketing success, and they can help any company in any industry grow.
For E-Town companies, that means creating a website, optimizing it, adding pages to it, and advertising on search engines.
That may sound like a lot, but it's just the beginning of an extensive Internet marketing strategy that can help your business thrive. And not only does it help your business thrive, it also improves your company's reputation.
By using Internet marketing, you establish yourself as a modern, knowledgeable presence online, regardless of your industry.
Elizabethtown College, for example, could use Internet marketing to attract new students, while a hardware store could use it to sell more inventory. No matter what goal you have, you can achieve it with Internet marketing.
And if you don't believe us, just take a look at the work we've already done for one of our clients in Elizabethtown.
Some of our client Successes
Our client in Elizabethtown, Pennsylvania: Trop Gun Shop, Inc.
Trop Gun Shop is a big part of Elizabethtown's local economy.
Central Pennsylvania is home to thousands and thousands of hunters, and it also has its fair share of firearms collectors and enthusiasts.
With that kind of customer demographic in the area, Trop Gun Shop was sure to thrive from the very beginning. But every local company runs into the same problem at some point — their sales plateau, and the company can't grow.

That's why Trop Gun Shop took to the Internet to reach its customer base more easily. And when they did, Trop Gun Shop made sure they didn't just sell guns — a highly-regulated good in the US – they also talked about education, law, and even community-building.
WebFX worked with the business to build a website that did all of that, and we made sure we emphasized every part of Trop Gun Shop's brand personality.
Now, their site shows their selection of guns, accessories, and parts. But it also has a calendar about upcoming safety seminars, literature on the legal qualifications of gun ownership, and lists of rules for shooting range behavior.
That didn't just make Trop Gun Shop a great firearms retailer — it made them a voice of responsible gun ownership. That, combined with their extensive inventory, helped promote the Trop name throughout the region.
Today, Trop Gun Shop is now a staple of Elizabethtown and the surrounding area for anyone interested in the "shooting lifestyle." And whether you want a new gun, target practice, or hunting training, you can get it from the same local vendor.
Altogether, that makes Trop Gun Shop a powerful brand that grew — and continues to grow — from using Internet marketing.
WebFX is a full-service Internet marketing agency for Elizabethtown businesses
At WebFX, we know E-Town pretty well since we're only a 30-minute drive away in Harrisburg. We've worked with Elizabethtown clients before, and we've helped them get the results they want.
As an agency, we deliver top-notch websites, cutting edge marketing tactics, and unbeatable service all in one package. And whether you sell guns or bubble gum — or even if you want more students at your college — we know how to help you succeed.
We've worked wonders for our clients in the past. Now, we'll do the same for you!
Contact us today to lay out an Internet marketing strategy for your business!
Call 888.449.3239 or contact us online today to see how WebFX can improve your online performance.