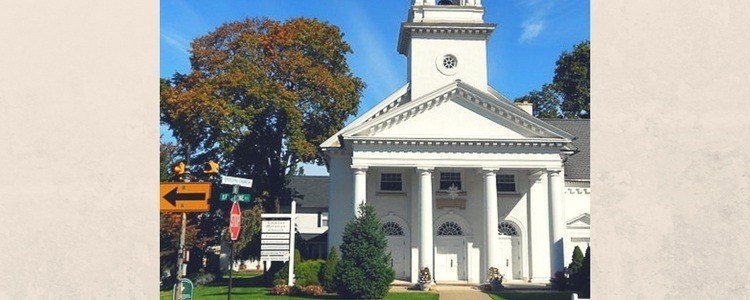 Internet Marketing Services for Emmaus, PA
Emmaus, Pennsylvania is a small town that has something for everyone. Whether it's the Student Horror Film Festival, Rodale, or Shangy's, Emmaus has an indulgence for any passion.
It's also a town of thriving tradition, local history, and business — all wrapped into one town! To keep Emmaus thriving and growing (according to recent census data), its businesses need to do the same.
That includes your company, whether you're a major company like Rodale or a local restaurant like True Blue. But how do you do it? Growing a company doesn't just happen at the snap of your fingers. If it did, everyone would do it! The answer is Internet marketing.
Internet marketing is the steady, consistent, and proven way to grow a company — even if it's a small mom-and-pop store with one physical storefront.
Compared to traditional marketing, Internet marketing also delivers results so quickly that it might as well be snapping your fingers. But how can it work for an Emmaus business?
If you'd like to speak with an Internet marketing specialist about your Emmaus business, you can reach us at 888-601-5359.
How Internet marketing helps Emmaus, Pennsylvania business
Internet marketing is a hugely-inclusive term that covers lots of different marketing ideas.
Search engine optimization (SEO), pay-per-click marketing (PPC), and social media marketing are just a few of the services that Internet marketing includes. But all of these strategies share a common goal — getting more customers for your business.
They do that by promoting your website through different channels, appealing to potential customers in your primary sales demographic that are likely to buy from you.
The best part is that Internet marketing works for every kind of company, no matter the size or the industry you're in.
If Rodale wanted to use Internet marketing, they'd want to attract advertisers for the magazines that they publish. They may even want to sell their magazines right from their website!
If a restaurant wanted to use Internet marketing, they could add their menu to their site, encourage customers to leave Yelp reviews, and make sure their restaurant's address shows up in Google.
These are just two examples, but regardless of your industry, you can be sure Internet marketing can help your company grow.
And you don't have to take our word for it. Just check out our work with a client located near Emmaus.
Some of our client Successes
Our client near Emmaus, Pennsylvania: Lutron Electronics Company, Inc.
Lutron Electronics Company is headquartered in Coopersburg, a short 20-minute drive from Emmaus. Even though the town is different, the client's needs were universal: They wanted more customers and more revenue.

With that in mind, we set to work creating an attractive and highly-functional website that promoted Lutron's brand and earned new leads for the company as a whole.
The result was more incoming customers, more direct contact with those customers, and an increase in overall purchase volume.
That's the perfect storm of growth potential, and it helped Lutron expand — even as a small company located in the Emmaus area.
WebFX can help Emmaus companies grow
WebFX is a full-service Internet marketing agency. Whether you want to have your company's website rank better in Google searches or earn more customers from Facebook, we know exactly how to do it — and we've done it before!
We work with hundreds of clients throughout Pennsylvania, many of them in small towns just like Emmaus.
With a track record of outstanding results and testimonials from our clients, we're sure we can perform the same outstanding work for your company.
Are you ready to grow your business?
Contact us today to craft a customized Internet marketing strategy for your company!
Call 888.449.3239 or contact us online today to see how WebFX can improve your online performance.