8 Questions to Ask When You Hire a Digital Marketing Agency
Your profits haven't been as high as you'd like recently, and you're seeing less and less traffic to your website. It may be time to hire a digital marketing agency to help. Keep reading to learn more about how to hire a digital marketing agency and get eight questions to ask a digital marketing agency before hiring them!
Online marketing is essential for earning more website traffic, leads, and sales. And a digital marketing agency can help you audit, optimize, and measure your efforts to maximize return on investment (ROI).
If you're tired of pouring dollars into marketing and not seeing a positive return, a digital marketing agency like WebFX can help you turn things around.
Need help choosing and hiring a digital marketing agency? Read on to learn more, and consider partnering with WebFX's team of 500+ experts for digital marketing services. Just call 888-601-5359 or contact us online today!
Our digital marketing campaigns impact the metrics that improve your bottom line.
See More Results

WebFX has driven the following results for clients:

$3 billion
In client revenue

7.8 million
Leads for our clients

5.2 million
Client phone calls
How to hire a digital marketing agency: 8 questions to ask
Hiring a digital marketing agency is likely a smart decision for your business. Agencies can handle all of your online marketing with a degree of proficiency and expertise you'd never have on your own.
Of course, you may be struggling to determine whether you should do your marketing in-house or through an agency. If you want to have full control over your marketing, or if you don't have a large enough budget to afford an agency, in-house might be the best choice.
If you're looking for access to greater expertise and diverse specialties, however — and if you can afford it — an agency can be a great path to take. Still, even if you know you want to partner with an agency, picking the right agency can be a difficult choice.
Fortunately, there are a few different things you can take into consideration when you decide to hire a digital marketing agency.
Here are eight questions to ask before you hire a digital marketing agency:
1. What services do they provide?
One of the first things to consider when hiring a marketing agency is what services they provide. This is one of the more obvious considerations — if an agency doesn't offer the services you're looking for, they're not the right fit for your business.
Make sure you pay close attention to the services a given agency provides. There are quite a few digital marketing services out there, including:
And more!
Your short-term and long-term goals will impact which strategies you pursue. For example, PPC is a great strategy for achieving relatively fast results, because your ads start driving results as soon as they go up. SEO, meanwhile, is an essential strategy that takes longer to drive results.
In any case, be sure to find an agency that offers the services you want. If you pick an agency that specializes solely in PPC, they won't be much help when it comes to SEO. Often, the best course is to partner with a full-service agency like WebFX that offers a variety of services.
2. How much experience do they have?
When hiring a digital marketing agency, make sure they have experience — not only with online marketing, but with your industry too.
Experience is vital in marketing. That's because marketing can often be very subjective. Marketing is about finding what will persuade a certain group of people to take a particular action in favor of your business. It can work in many different ways depending on the situation.
The only way for anyone to truly have a full grasp on the subject is for them to have spent years working on it. An agency that's been working with online marketing for ten years has likely picked up tricks and techniques unfamiliar to an agency with only one year of experience.
To be clear, experience isn't everything, and it can't make up for all the other failings an agency may have. Still, it can be a valuable asset. WebFX, for instance, has over 25 years of experience, meaning we've been driving results since before Google existed!
All of our marketing decisions are backed not only by our subjective expertise, but also by hard data that help us fuel results. Our experience isn't just based on feelings, but on solid numbers and data that show us how to proceed.
3. How large is their team?
The next step in how to hire a digital marketing agenct is to consider the size of their team. Some agencies are only made up of a handful of people, while others have upwards of 100 experts. Like experience, team size isn't everything, but it can be helpful to have a large team.
WebFX, for example, has a team of over 500 experts. But the size of our team doesn't mean you won't get personalized attention. On the contrary, we provide each client with a dedicated account representative to personally manage everything our team does for them.
There are two benefits to large teams. The first is that a larger team means more hands on deck. With more people working on your digital marketing, they won't be as stressed or rushed trying to get everything done. More people also means a greater diversity of opinions at work.
The other reason is that when there are more people on a team, the agency can often afford to hire specialists. A small team must divide up multiple marketing strategies among a few people, but a larger one can have sub-teams with different specialties.
Having a large team, then, means your marketing will likely receive more careful and specialized treatment than it otherwise would.
4. How much do their services cost?
It may go without saying, but one of the most critical questions to ask a digital marketing agency is how much their services cost. You have a budget, and you have to work within its limits when you hire a digital marketing agency. If an agency costs more than you can afford, you shouldn't choose it.
Here are some guides to how much the standard digital marketing services tend to cost:
Be sure to prioritize your budget from the start. Don't wait until you've picked an agency to see how much it costs, or you'll risk being disappointed and having to backtrack. Use your budget to eliminate agencies from the running at the very beginning.
Once you've narrowed your list down to some affordable options, you can still use price to help you make a choice. If two agencies are equal in all respects except for price, you'll naturally want to pick the cheaper of the two.
But an agency may cost more because it's higher in quality, so don't pick one purely because it's not as expensive. Weigh price against quality to determine the best choice.
5. What types of businesses do they work with?
When it comes to what to look for in a marketing agency, it's essential to explore what types of businesses and industries they work with.
It can be easy to assume that any online marketing agency will be happy to work with you, and that it's simply up to you to pick which one you want. But the truth is, it's a two-way street. Just as you'll decline to work with certain agencies, certain agencies may decline to work with you.
That's because not all agencies work with all businesses. Depending on your company's size, industry, location, and budget, some agencies may be off-limits to you. One agency may only work with manufacturers, for instance. Another may only work with businesses in their geographic area.
Make sure to avoid pursuing a partnership with any agencies you don't qualify for. Even if they don't outright refuse to work with you, you probably don't want to hire an agency that has no clue how to handle your industry.
Here are some things to look for that will help you weed out irrelevant agencies:
What business sizes they work with
What geographic areas they work with
What sort of budget they require
What industries they work with or are familiar with
Overall, aim to find an agency that will accept you and meet your needs.
6. Do they stay up to date with the latest marketing trends and technology?
Marketing strategies are constantly evolving to keep up with technological advancements and changing cultural trends, and your agency should reflect that.
An agency that hasn't changed their methods in the entire time they've been around probably isn't one you want to partner with. Marketing trends will continue to change in the future, and if you fall behind the curve, you won't have much luck attracting leads.
To see if a digital marketing company keeps up with the times, research some newer marketing trends and see if they use any of them. You can also read an agency's blog or sign up for their email newsletters to see if they've published any pieces about recent marketing trends or developments.
If an agency indicates an awareness of modern marketing, that's a great sign. You don't want to partner with someone whose methods are still stuck in 2005 — or even 2015, for that matter.
7. What tools or resources do they use?
The next step in how to choose a digital marketing agency is to look into what tools and resources they offer.
For digital marketing, having access to the right tools can make a world of difference. It's significantly easier to run an SEO campaign, for instance, when you have a quick and easy way to discover the keywords with the highest search volume, or when you can spy on your competitors.
If you can find an agency that uses top-of-the-line digital marketing tools to propel progress, it can a massive benefit. These tools could consist of a wide variety of resources, from using Ahrefs for keyword research to being intimately familiar with Google Analytics.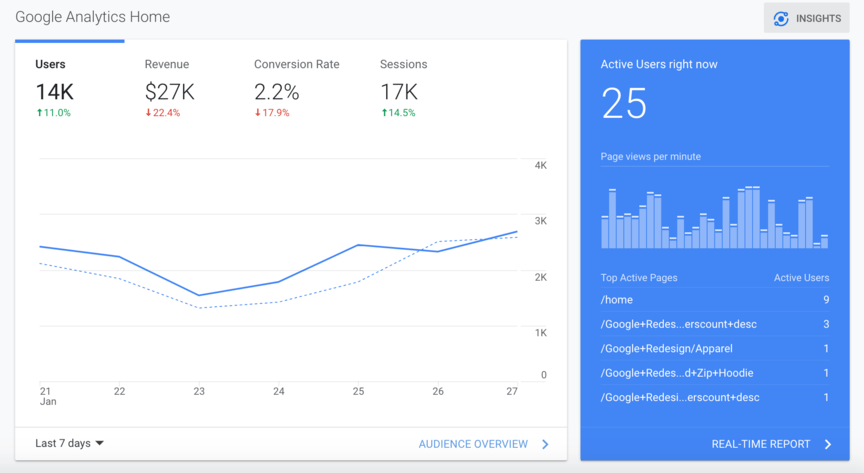 Some agencies may even have their own tools or software that they use. If an agency is proficient enough to have developed their own advanced marketing resources, that not only gives you access to unique tools — it speaks volumes about the agency's expertise.
For example, WebFX has our own digital marketing software — MarketingCloudFX — that we use to optimize every area of our clients' marketing, from SEO to email marketing.
Finding some good tools isn't necessarily the highest priority on the list — after all, good tools can't make up for a lack of marketing ability or client satisfaction — but it's still worth taking the time to look into.
8. Are they known for driving results?
Arguably the most important thing for an agency to have is a track record of driving results. An agency may have 12 years of experience, a team of 150 people, and a marketing software they've personally designed, but without results, it all means nothing.
Before you settle on an agency, be sure to look into the results it has driven in the past. How much has it helped its clients? How happy have those clients been with the agency?
Most good agencies will be sure to present numbers to indicate their past success and reliability, such as how many leads or dollars in revenue they've driven over a given period of time. Look for this information wherever you can find it, and ask about it where you can't.
You can also look for any awards or testimonials that speak to the quality of the agency's services. A lot of testimonials means a lot of happy clients, which bodes well for you!
Let WebFX be your online marketing agency
If you're looking to hire a digital marketing agency that meets all of the criteria listed above, let us make things easy on you: Choose WebFX. With over 1000 client testimonials, we're the digital marketing company businesses trust to drive results — and drive them we do.
Over the past five years alone, we've driven 7.8 million leads and $3 billion in revenue for our clients. We also have more than 25 years of experience in digital marketing, making us some of the best in the business.
To get started with our digital marketing services, just call us at 888-601-5359 or contact us online today!