Website Focus Group Studies
Do you want to tap into the minds of your target market and gain valuable, critical feedback of your website? WebFX can help you gather user data from the individuals who matter most to your business: your customers. A website focus group will:
Provide real user feedback on the areas of your site that impact visitor interaction through organized focus group sessions
Help you understand how to best present information to ensure your visitors perceive your company as credible and helpful
Provide analysis of website focus group results and data-informed, actionable recommendations from our team of website conversion experts
Speak with a Consultant
View Pricing Packages
At WebFX, we can execute an effective website focus group study for your company or organization sure to drive the results you're looking for. We employ modern strategies and key tactics to gather user data, providing invaluable insight into the mind of your target demographic. With the data from a website focus group, we can help you tweak your website for maximum conversions.
Website Focus Groups Pricing
Features
Standard Focus Group
Advanced Focus Group
Setup of website heatmaps
Up to 25 pages
Up to 50 pages
Setup of visitor click tracking recording
Up to 25 pages
Up to 50 pages
Web testing with visitor usability reporting

✓

✓

Setup of visitor website questionnaire (on website)

✓

✓

Analysis of web heatmap data

✓

✓

Analysis of website visitors

✓

✓

Dedicated - Project Manager

✓

✓

Executive summary on conversion maximization

✓

✓

Video of website user experience provided

✓

✓

Raw heat map data provided

✓

✓

Reporting on web visitor focus group findings

✓

✓

Creation of usability questionnaire

✓

✓

Creation of visitor "script" for testing

✓

✓

200+ SMEs behind campaign driving results

✓

✓

Creation of goal-based web objectives questionnaire with associated time (unique testers per questionnaire)
10 testers
25 testers
Branding / product perception questionnaire (unique testers per questionnaire)

✓

Usability questionnaire - existing stakeholders (unique testers per questionnaire)

✓

Usability questionnaire - independent testers (unique testers per questionnaire)

✓

"5 second test" on web pages
Up to 10 pages
Up to 20 pages
Raw data from web questionnaire provided

✓

✓

Executive report on questionnaire feedback

✓

✓

Investment
$3,400
$5,500
Need more information?

Call Us: 717-609-1553

Sign Up
Sign Up
Respond to User Demands: Employ Website Focus Groups
Simply increasing traffic to your website won't necessarily improve overall sales figures or the amount of registrations and sign-ups via your site. The most cost-effective way to increase sales and quality leads via your website is by increasing the likelihood that your existing visitors turn into customers or carry out a desired action. Even if your site is primarily information-based, it's important to understand how best to present this information to ensure your visitors perceive your site as one that will answer their questions or solve the problem they face.
Website focus groups are critical in understanding how your site is used by your target audience and how you can improve the effectiveness of your website. Our years of experience tell us that by making use of website focus groups, we are able to better understand your visitors and ensure enhanced visitor experience and user interaction. By implementing a website focus group study, you receive actual user feedback you can apply to enhance your site's impact on the visitor. Likewise, you can infer how the layout could be made more user-friendly, thus resulting in increased conversions and interactions.
It's amazing what can happen when you listen to your customers and public audiences. By responding favorably to visitor and consumer demand and doing something as simple as giving your visitors what they want, your conversion rate has the potential to skyrocket and the general public perception of your company or organization can significantly improve. The process of figuring out what your visitors want doesn't have to be a long and grueling one. At WebFX, we have refined the process to discovering their desires: a focus group website study.
Some of our client Successes
About the Focus Group Website Study Process and Services Offered by WebFX
The process of web focus groups begins by outlining your company or organization's goals and site-specific objectives. With these end-goals in mind, our Internet marketers will create a website usability questionnaire consisting of carefully crafted questions used to generate significant insights necessary to meet these goals.
We know what questions to ask a website focus group to be able to understand what your visitors are thinking while browsing your site. We know how to identify whether or not your visitors understand the purpose of your site. We know what to inquire in order to determine what may encumber your visitors' overall experiences on your site and what may hinder them from ultimately making a purchase, filling out a lead form or acquiring the information they seek. Our usability questionnaires encompass fundamental questions enabling us to truly get in the mind of your visitor. The questions will be on topic and focus on the ideas that will meet your goals, guaranteeing the information received is relevant and beneficial to you.
We will consider web focus group questions like the following: Are you answering every question imaginable visitors may have within the context of your site? Are your visitors provided with enough information to understand what your organization stands for? Is the perception your users have of your company or organization accurate and ideal? Do your site visitors know how to complete a purchase? Is your key information easy to find? At WebFX, we will discover the answers to all of these questions and more within a website focus group study.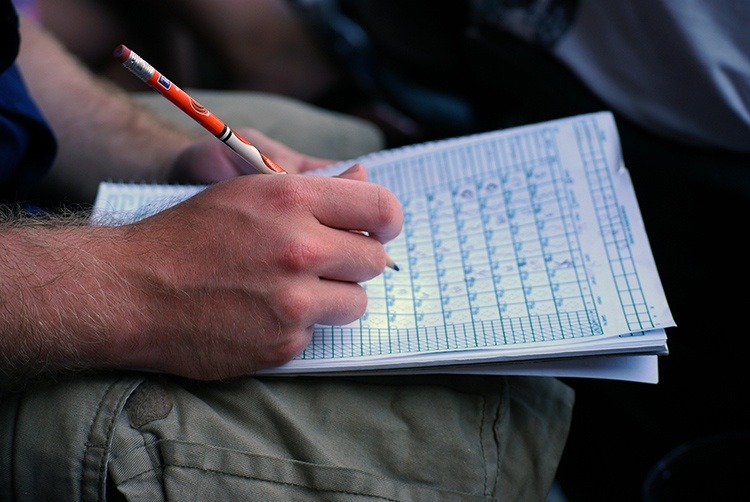 After the usability questionnaire is complete, we will distribute this questionnaire to unbiased testers we select who fit your target demographic. The selection of participants is a critical step in the website focus group process. Participants for the website focus group study are carefully selected to match your demographic group and target audience so the data you receive is in line with the users of your site and the information you are provided is pertinent to you.
Our focus group testers will answer the questions we have asked in the questionnaire based on their interaction with the site. These live testers will provide us with feedback on the overall design, navigation and usability of your website. Based on the feedback we collect, we provide you with information and recommendations on how the design and layout of your site can be improved for your intended audience.
Interpreting the Results of Your Website Focus Group Study
By knowing how users think and feel about your site, you gain key insights on how you can best tailor your site to your intended audience. Based on the thoughts and opinions obtained, we can infer how your target audience is using your site and what they need in order to reach objectives more efficiently. The information acquired will add to the overall understanding of your site's target audience and identify any areas for improvement.
After acquiring the appropriate sample size, we will come to conclusions based on our findings from the website focus group study and make recommendations accordingly. Our team has the expertise needed to create successful websites, and we use that edge to analyze the results. This ensures we provide solutions based not only on the group's findings, but also the most current practices in web design. We will present the results to you as suggested areas of improvement, as well as outline elements that are working and should continue to be integrated within your site.
At WebFX, we know how to read in between the lines. We've perfected the process of inferring data based on research and findings within a website focus group study, and we're confident we can extend and tailor this process to work for you.
Call 888.449.3239 or contact us online to learn more about website focus groups and how they can help your company succeed.