Erica owns a business-to-business (B2B) company, and she just started building its online presence. As she optimizes her website and social media profiles, she wonders if she's taking the right steps to help her company reach qualified leads. Now panic starts to set in — is she optimizing correctly, or is she making common marketing mistakes?
If you're in the same boat as Erica, don't panic! There's still time to fix any mistakes or missteps you've made with your B2B website. On this page, we'll cover seven common B2B marketing mistakes and share solutions for how to fix them!
P.S. Want to stay on top of the latest marketing trends?
Subscribe to Revenue Weekly to get the latest tips and tricks in marketing!
1. Using too much jargon
The first B2B marketing mistake we'll look at is the use of jargon. Many businesses use jargon to show they're knowledgeable in their field — and while it's great to establish yourself as an authority, jargon can have an adverse effect on your audience. If you use an abundance of jargon, your audience may have a hard time understanding what you're saying, and your content might overwhelm them rather than inform them.
How to fix this common B2B marketing mistake: Write for your audience.
If you know your audience well (and you should!), you can construct pages and content that resonate with them. Always keep your prospects' level of understanding and education about your industry in your mind, so you can deliver information that is easy for them to understand.
2. Focusing too much on your company
Of all the B2B marketing mistakes you can make, this mistake is one of the biggest. Many B2B companies often focus on pitching how their services and company are great. While it's fantastic that you're an excellent company, your prospects don't want to hear that.
When prospects visit your site, they care about one thing — How will you help them? They want to know how your products or services solve their problem or make their lives easier. So if you're saying phrases like "Our software is the best on the market and better than any other company," instead of "our software helps you manage schedules, send paychecks with ease, and manage your payroll," you're making a big B2B marketing mistake.
How to fix this common B2B marketing mistake: The easiest way to fix this B2B marketing blunder is to revise your site text and look at it from the perspective of your audience.
Are you hitting your audience's pain points and addressing them? If not, revise your text to show your audience how your business can help them.
3. Forgetting responsive design
One of the most common marketing mistakes from B2B businesses is forgetting responsive design. Responsive design is critical to your audience's experience because it ensures that access your content easily. Users access your site from different devices — from desktop to mobile to tablets, you want to ensure that your audience has a positive experience on your website.
If you don't have a responsive design, your audience will struggle to use and enjoy your site. Imagine trying to access the desktop version of your site on a mobile device. You would have to continually zoom in and out to read information and click on buttons.
That experience would leave your audience feeling frustrated and cause them to leave your site.
How to fix this common B2B marketing mistake: The solution is simple: Integrate responsive design into your site. Make sure you use mobile-friendly features, like thumb-friendly buttons and hamburger menus, to help provide a better mobile experience.
4. Neglecting to test your campaigns
Next on our list of B2B marketing mistakes is neglecting to test your campaigns. You want to build an effective marketing strategy and help your business grow online, but if you aren't testing your campaigns to ensure you're putting out the best information, you're missing a prime opportunity to grow. For example, the first piece of ad copy you create isn't going to be the best version of your ad copy.
By testing different versions of your ad, you'll gain insight into which variation drives the best results. If you fail to test different elements of your marketing campaign, you may end up driving mediocre results, when, with some testing, you could drive stellar results. Testing isn't just beneficial for ads, either!
You should test every area of your marketing efforts, including:
Keyword variations
Landing pages
Button colors
Call-to-action verbiage
Social media post types
Email subject lines
And so much more!
How to fix this common B2B marketing mistake: Test your campaigns! Whether it's ad copy or a new design for your website, make sure you test everything to ensure it looks good and performs well.
5. Disregarding calls to action (CTA)
Another B2B marketing mistake to avoid is ignoring your calls to action (CTAs). CTAs provide your audience with direction and helps nurture them toward the next step in the buying process. Whether they're browsing on your site or looking at a social media ad, you want to guide them to the next step and help them become a lead for your company.
If you're neglecting CTAs, however, you're losing out on leads for your business. Imagine wanting to purchase a new t-shirt, but there was no checkout button!
How to fix this common B2B marketing mistake: Use CTAs that guide your audience. So, instead of a generic CTA like "Click Here," try a descriptive CTA, like "Download your free guide."
6. Ignoring search engine optimization (SEO)
Next on our list of B2B marketing mistakes is ignoring search engine optimization (SEO). SEO is one of the most important strategies for growing your business online. Since the process of SEO helps you rank highly in search engine results pages, failing to bake it into your marketing campaign could mean little traffic for your company's website.
If you aren't managing your presence in search engines, you're missing a prime opportunity to reach leads interested in your business. Did you know that 93% of all online experiences start with a search engine? That means your search engine ranking is extremely important!
How to fix this common B2B marketing mistake: Start optimizing your website for search engines.
You can do this by integrating relevant keywords into your page, improving site load time, and optimizing your title tag and meta description, among other strategies.
7. Neglecting to track metrics
When you invest the time, money, and effort into your digital marketing plan, you want to ensure that it's working. One of the most common B2B marketing mistakes is not tracking important performance metrics. You must track your campaigns' performance, so you can see if you're driving the results you desire.
If you aren't monitoring performance, you could be wasting money on campaigns that aren't maximizing results and reaching the right leads.
How to fix this common B2B marketing mistake: The solution to this mistake is easy: start tracking your metrics! You can use tools like Google Analytics, to help you track critical metrics, like clicks, dwell time, and conversions, to ensure you're driving the best results for your business.
WebFX specializes in B2B client success.
Wheeler Machinery Co., saw 82% higher average time on site after partnering with WebFX for SEO, CRO, web design and development, and website content services.
See Case Study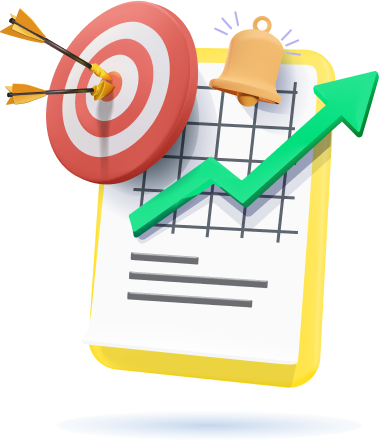 Let WebFX help you identify B2B marketing mistakes
When it comes to marketing your B2B business, you don't want to make any missteps that will set your business back. You want to identify the mistakes you're making and fix them to improve your campaign.
If you aren't sure if your business is making some of the most common B2B marketing mistakes, WebFX is here to help. We have a team of over 500 marketing experts that will help you optimize your B2B company to improve your marketing campaign. Our team knows how to optimize marketing campaigns to drive results.
We've driven over $3 billion in sales and over 7.8 million leads for our clients. Ready to optimize your B2B marketing campaign? Contact us online or call us today at 888-601-5359 to speak with a strategist about partnering with a B2B marketing company!
Get posts by email
Join 200,000 marketing managers and subscribe to Revenue Weekly!
"*" indicates required fields
WebFX Careers
Join our mission to provide industry-leading digital marketing services to businesses around the globe - all while building your personal knowledge and growing as an individual.