B2B Internet Marketing Basics
Marketing a B2B company isn't always easy. By the nature of your business, you have to attract potential leads, nurture those leads over time, and eventually convert those leads into clients.
That's a lot of work, and it can take anywhere from ten days to ten months to finally convert a lead into a paying customer.
So when you're marketing a B2B, cost-effective tactics can both save and earn money for your business.
Fortunately, those tactics are available to you online. You don't have to spend thousands of dollars on a 30-second television commercial — you can invest in a website that passively attracts new leads day after day, year after year, with no defined stop date.
WebFX specializes in B2B client success.
Wheeler Machinery Co., saw 82% higher average time on site after partnering with WebFX for SEO, CRO, web design and development, and website content services.
See Case Study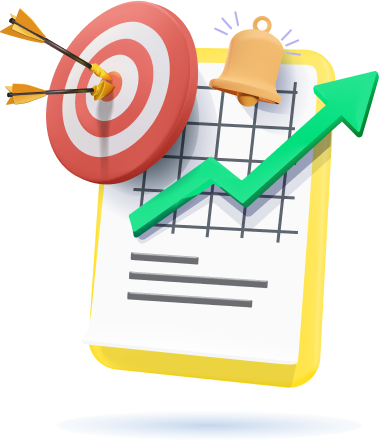 Call 888-601-5359 to speak with a strategist about B2B digital marketing plans from WebFX, or keep reading to learn more about what goes into creating an effective online strategy.
B2B basics of SEO
Search engine optimization (SEO) is the process of improving your website so that search engines and users can read and find it more easily.
A lot of that process is using efficient HTML, optimizing essential HTML tags, and targeting high-value keywords that will bring qualified traffic to your business.
You can code efficiently by making sure that every bit of code you use serves a specific purpose. If there's any extra (or "trash") code in your pages, delete it — even if it's just an unused pair of <div> tags.
After that, you can make sure you use and optimize the HTML tags that Google uses to learn about your site. These include the <title> tags that show in Google search results, the <meta> tags that offer a summary of your page, and a whole range of other factors that help your site compete online.
Last, B2B SEO also includes targeting high-value keywords that will deliver qualified traffic to your website.
These keywords are important to your online success because they reflect the interest level of someone researching your industry.
For example, let's say you run a steel mill. Someone searching for "raw steel for sale" is a much more qualified source of traffic to your website than someone searching for "how is steel made."
You can target both of those keywords, but when someone is looking for "raw steel for sale," they're much more likely to become your customer than someone looking for "how steel is made."
Next, when you actually "target" these keywords, you'll write extensively about them in articles or blog posts that go on your site. The more information you provide about a keyword, the better you'll rank in search engines.
That means you'll compete better against other businesses in your industry on Google, which will deliver more traffic to your site and more leads to your business.
Once you create a lot of content, you may also start to earn links from other websites that send users to your site.
Those links are incredibly valuable in SEO. Search engines like Google see those links as votes of confidence from other websites.
So when you have a lot of links from reputable websites, Google realizes that you run a reputable website too. That tells them that you probably provide a great user experience, so Google will recommend your website better in search results.
However, it's essential that these links come from reputable sources. If you get them from disreputable websites, Google will assume that you're also disreputable.
It's the idea of innocent (or guilty) by association. If you keep good company online, Google and other search engines will reward you.
But if you buy links or earn them from sketchy websites, Google may penalize you. And the last thing you want is a Google penalty when you're trying to grow your company.
Regardless, you don't have to worry about disreputable links if you're creating high-quality content and providing your users with a good experience on your site.
Those are the key ingredients to creating a strong site that'll get lots of new visitors and leads.
Then, it's up to you to nurture those leads so that they actually become customers. One of the best ways to do that is with email marketing.
B2B basics of email marketing

Email marketing is the process of sending marketing messages to leads who have signed up to hear from your business.
You get these leads by setting up a sign-up form on your website, which allows users to give you their email address in exchange for information about your industry and company.
In B2B marketing terms, that means you get to send information to leads that encourages them to become new customers.
That information can be anything that will nudge your leads in the right direction, including pricing, client testimonials, and examples of your previous work.
The ultimate goal is to get your leads to contact you directly so you can fully convert them into customers.
Sometimes, that means pitching their company's board of directors. Other times it could mean making phone calls to the right people.
Regardless of how you do it, it's important that you end every email with a link to your website, your phone number, or some other means of directly contacting your sales team.
Without that contact information, you risk losing leads since they don't know how to take the next step to becoming a customer.
But when you include that information, you make it 100% clear how someone can become one of your customers.
WebFX is a full-service Internet marketing firm
At WebFX, we know how hard it can be to get started with Internet marketing — especially for B2B companies.
That's why we work with hundreds of B2B clients who want to increase the amount of qualified leads they get via the Internet. Even if you can't close a deal online, you can still generate lots of new business with a website and a smart marketing strategy.
Do you want to grow your B2B company online?
Contact us today to create a B2B Internet marketing strategy specifically for your business with our wide variety of web marketing services!
Earn a 20% greater ROI with WebFX