As the Internet evolves, new digital strategies allow you to reach more customers for your winery. From search engine optimization (SEO) to pay-per-click (PPC) advertising and more, there are many opportunities for you to connect with potential customers online.
So, how do you know which methods are best for your winery?
On this page, we'll discuss the top three methods of digital marketing for wineries. If you need help creating a custom digital marketing plan, call 888-601-5359 to speak with a strategist.
Our digital marketing campaigns impact the metrics that improve your bottom line.
See More Results

WebFX has driven the following results for clients:

$3 billion
In client revenue

7.8 million
Leads for our clients

5.2 million
Client phone calls
1. Search engine optimization (SEO)
Search engine optimization (SEO) is a great method for marketing your winery. SEO is the process of boosting your website's ranking in the organic search results.
When people go on the Internet, 93% of them start their online experience with a search engine. They are conducting searches to find information. It is important that you boost your website's ranking so that these people can find your winery.
There are numerous aspects you can analyze to improve your website's ranking.
1. Keyword integration
When people search keywords related to your winery, you want to appear at the top of search engine results.
This will require you to do keyword research. You'll need to see which keywords will produce the most valuable leads for your winery.
When it comes to selecting keywords, it is best to stick to long tail keywords. Long tail keywords contain three or more words. An example of a long tail keyword is "wineries in Harrisburg, PA."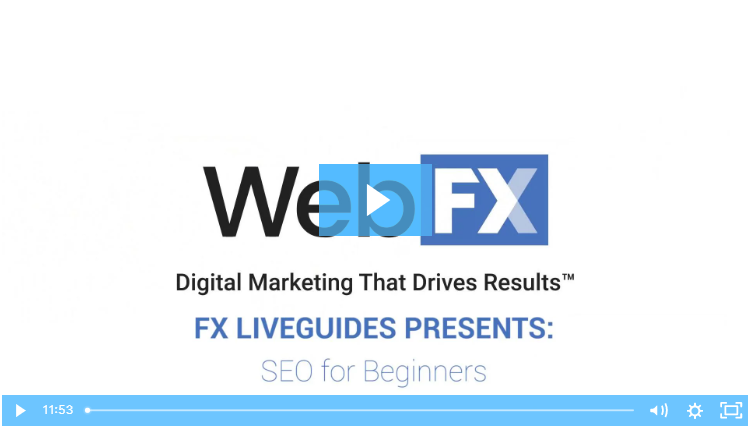 These keywords are more specific and drive in better traffic than short tail keywords. Short tail keywords are only one or two words, such as "wineries." These are very generic terms that don't specify what a user is seeking.
Long tail keywords produce better results for your campaign. You will drive in more credible leads for your winery.
Once you have your keywords selected, you'll want to integrate them into your pages. When Google crawls your site, they look for keywords to understand the context of your pages.
You can use keywords in the headings, titles, meta descriptions, and body text of your pages.
As you integrate keywords, be careful you don't use them too frequently. This can lead to keyword stuffing, which negatively impacts your site's ranking. You only want to use keywords where they fit naturally.
Incorporating keywords on your pages will help you rank higher in search results for phrases related to your winery. And ultimately, it will help more people find and contact your business.
2. Earn more backlinks
Another important part of SEO is building links. When another website links back to a page on your site, this is a backlink.
You want to earn many backlinks from credible sites because it builds the authority of your site. When Google sees authority sites linking to your page, it sends a signal that your site is trustworthy and provides valuable information. This helps increase your ranking.
One of the best ways to build links is through content creation. When you create content, you can ask authority sites to check out your content and see what they think. If they like your content, they may use it as a resource in their own content.
This enables you to build a relationship with these sites and earn more backlinks. By earning more links, you will improve the ranking of your winery website's.
3. User experience
An important part of your website is the user experience. When users come on to your site, you want them to have a positive experience. A poor user experience can lead to people leaving your site, which increases your bounce rate.
There are numerous aspects you improve to ensure that users are having a positive experience.
One aspect you can improve is your design. Users don't want to see a design that is old or outdated. They want to see modern and fresh designs.
Your website's design is the first impression someone gets of your site. You want to set a positive first impression, so these users remain on your site.
Along with your design, you'll want to have a great navigation to go with it. You don't want users to struggle to find information on your site. If they can't find important information, they will leave your site.
Your navigation should be simple and easy to use. Your headings need to be broad to include different topics. When you have a simple navigation, you will keep people on your site longer.
Lastly, you'll want to make sure your site is running at top speed. Users hate to wait for pages to load. If a page takes too long to load, they will leave your site.
If you want to improve your page speed, check out our page speed services to learn more.
All of these are important factors to helping improve your SEO ranking. By improving your SEO ranking, you will generate more valuable leads for your winery.

Hear What It's Like to Work With WebFX!

"I recommend WebFX to everyone. They have been the best team to work with out of the 10 years I've been doing online advertising. They are knowledgeable, provide fantastic results for costs that are a fraction of other companies, and what I have enjoyed the most is they reach out when they see a problem or a change is needed. They are second to none."
Liquor Provider
2. Email marketing
Aside from SEO, email marketing is another great method you can use to generate new leads for your winery. Email marketing has the potential to earn your business $44 for every $1 spent — an ROI of 4400%!
The first step to email marketing is creating a subscriber list. You can obtain subscribers by including an email sign up bar on your site. This will help you get a great list of valuable subscribers.
You don't want to buy email lists. They don't turn up valuable leads for your winery. Your emails will end up going into their spam folders.
It is important that you obtain leads that are interested in hearing from your business. Therefore, an email sign up on your website is a great way to get leads. If people are already checking out your website, they are more willing to sign up for emails and hear from your business.
Once you have your list of subscribers, you can begin sending them emails. With programs like MyEmailFX, you can create, send, and monitor your emails in one place. This makes it easy to run your email marketing campaign.
You can send various types of emails to your audience. Some examples include sales or special events regarding your winery. This is an opportunity for you to directly connect with your audience and nurture them towards making a purchase.
By using email marketing, you will be able to garner more valuable leads and conversions for your winery.
3. Social media marketing
As a winery owner, one of the best tools you can use for your business is social media. People of all ages have profiles on social media. This is a great opportunity for you to connect with your target market.
You will need to figure out the platforms that suit your business best. It is good practice to use platforms that your target market frequents. There are many platforms to choose from, including Facebook, Twitter, Instagram, Pinterest, and LinkedIn.
Once you select your platforms, you can begin posting content. You can post photos, videos, and other content to get people interested in your page. This is also an opportunity for you to share your blog posts (if you have a blog).
Social media enables you to connect directly with your audience. You can answer their questions, address their concerns, and provide them with the information they need to visit your winery. This is a great opportunity for you to build relationships with your customers.
These platforms are vital for attracting new customers to your business. Your followers can share your content with their followers. This enables you to reach more people and draw in potential leads.
If you want to connect better with your leads and nurture them to become customers, social media marketing is a great method for your winery.
WebFX can help you create your ideal digital marketing plan
Like a glass of white wine, the taste of a successful digital marketing plan is sweet. At WebFX, we know what it takes to deliver a full-bodied digital marketing plan. We're a full-service digital marketing company with experience in creating customized digital marketing plans for wineries.
We have a team of 500+ experts are dedicated to your campaign. Our award-winning team knows how to deliver the best digital marketing campaign for your winery. We take the time to get to know your business, so we can deliver a customized plan.
Our clients love the work we do, too. We have over 1020 client testimonials from a variety of industries. Check them out to see what it's like to work with a top digital marketing company like WebFX!
Learn more
If you want to learn more about how you can drive in more leads for your winery, contact us online or call us today at 888-601-5359 to speak with a strategist.
We look forward to hearing from you!
Earn a 20% greater ROI with WebFX