Less than 25% of businesses rate themselves as satisfied with their conversion rates. Should you feel the same? It depends.
Watch our video to learn how to measure success with conversion rate optimization and then keep reading to learn more.
The average conversion rate is between two and five percent for all advertisers, from brand names to small-to-midsized businesses (SMBs). Average, however, isn't what most companies want.
They want a top-notch conversion rate to earn a competitive edge in the marketplace.
What is a good conversion rate, though? Above 10% — for all industries and company sizes.
That number seems steep, but this post provides advice on how to reach it with conversion rate optimization (CRO).
Keep reading to learn how to improve your conversion rate, plus get insight into average conversion rates for Google, Bing, and Amazon. If you want professional help with increasing your conversions, check out our conversion services!
What's a good conversion rate?

A good conversion rate is above 10%, with some businesses achieving an average of 11.45%.
Earning a good conversion rate places your company in the top 10% of global advertisers, which makes your conversion rate two to five times better than the average conversion rate.
Does that conversion rate apply to every channel?
When answering the question, "What is a good conversion rate?", it's essential to talk about channels. Conversion rates often vary by the medium and channel, which impacts what qualifies as a "good" conversion rate. Sellers on Amazon, for example, maintain an average conversion rate that beats what the industry considers "good."
Organic search conversion rates also exceed 10%.
Even with these differences, you should still aim for a 10% (or higher) conversion rate.
Working towards a double-digit conversion rate will not only help your company reach the average conversion rate for your various channels, but also move towards achieving an even better conversion rate.
[Summary] Average conversion rates
If you're looking to improve your conversion rates across channels, this table can help. It summarizes the average conversion rates for different channels, from Google to Bing to Amazon. Plus, it covers paid and organic conversion rates.
Check it out!
| Channel | Average Conversion Rate |
| --- | --- |
| Organic | 16% |
| Amazon | 10-15% |
| Amazon Advertising | 9.47% |
| Google Ads | 3.75% |
| Microsoft Advertising | 2.94% |
| Paid | 2.5% |
| Social media | 0.71% |
If you're curious about conversion rates specific to your industry, browse this table:
| Industry | Average Conversion Rate |
| --- | --- |
| Ecommerce | 1.84% |
| Legal | 2.07% |
| B2B | 2.23% |
| Finance | 5.01% |
3 ways to improve your average conversion rate
Are you ready to earn a good conversion rate? Get started on improving your current average with these three strategies!
1. Make testing a habit
A lot of times, businesses create CRO plans, but then fail to follow through. A lack of time, limited resources, or unexpected projects can all cause a CRO initiative to get delayed or put on hold.
When that happens, however, your conversion rates come to a screeching halt.
While you may see minor fluctuations in your conversion rate, these changes won't help you achieve a good conversion rate. If you want to earn a top conversion rate, you not only need to set aside time for CRO but also make CRO a habit.

Incorporate CRO into your schedule.
For example, at the start of the month, you compile and launch three tests across your site.
Every Friday or Monday, you check on these tests, looking for any sudden increases or decreases, which may indicate an instant win or loss.
Finally, at the end of the month, you decide whether to continue or end the tests. A few ways you can turn CRO into a habit include:
Setting a calendar reminder
Blocking out time in your schedule and calendar
Creating personal or team goals for achieving a higher conversion rate
If you don't have the time for CRO, consider conversion rate optimization services to boost sales and revenue. CRO services from WebFX help your business improve its conversion rate. In some cases, these services can pay for themselves, based on the results they drive.
If your purchase conversion rate increases by five percent, for example, that results in more revenue for your company.
2. Experiment with different CTA offers
Your offer plays a tremendous role in whether a user converts. That's why you want to experiment with different offers. While you don't have to create a brand-new offer, you do want to try different words, phrases, and calls to action (CTAs).
These changes can have a noticeable impact on your conversion rates.
For example, if your business offers a free trial of your software, you may compile the following offers:

"Try it today"
"Start your free trial now"
"Get a free 14-day trial"
"Start a free (no credit card required) trial"
Depending on your software, you may even incorporate its specific features into your offer.
For instance, if your software analyzes a user's grammar and spelling, you could get people motivated by saying, "Get your grammar score now!" or "Is your grammar in the top 10?"
While brainstorming offers requires time and dedication, your work can lead to massive gains in your average conversion rate. Those gains can translate to more leads, sales, and revenue for your business, as well as praise from teammates and company leaders.
3. Do big tests to earn big results
When you think CRO, do you think about:
Changing a button's color?
Increasing a font size?
Updating an image?
While these kinds of tests can influence your conversion rate, they usually have a small impact.
They rarely push your conversion rate up several percentage points, which doesn't help when you're looking to move from an average conversion rate of five percent to a good conversion rate of 10%. That's why you want to try conducting big conversion rate optimization tests.
These tests, such as updating a page design, can result in tremendous changes in your conversion rate because you change the user experience. Starting with a large-scale experiment can also help you transition to smaller tests, like button colors, font types, or images.
Get started on improving your conversion rate with these three tips!
Is your conversion rate that important?
The more you think about your conversion rate, as well as what a good conversion rate is, the more you start to wonder, "Is my conversion rate that important?" Yes and no.
Like any digital marketing metric, you can look at your conversion rate from multiple perspectives.
That's because CRO can sometimes result in an influx of unqualified leads.
While not always the case, the scenario of increasing your conversion rate at the cost of lead quality demonstrates the importance of making lead quality a part of your CRO strategy.
You want to increase the conversion rate of qualified leads versus any lead. Focus on tests and changes that will attract your ideal lead or shopper, versus anyone in your market. Look at your results and investigate how they impacted the experience of qualified leads versus everyone that visited your site and participated in the experiment.
When you take this kind of focus, you can maximize the accuracy and value of your conversion rate.
If you're partnering with an agency that specializes in conversation rate optimization, like WebFX, you can trust that our team will focus on improving the conversion rate of your most valuable audience members because that is what will grow your business.
Independent research from Clutch has named WebFX the
top SEO company

in the United States.

Clutch has personally interviewed more than 250 WebFX clients to discuss their experience partnering with us.

Read More Clutch Reviews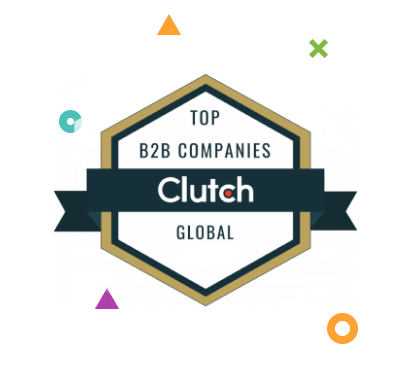 FAQs about conversion rates
Do you have more questions about conversion rates?
Browse our FAQ!
What is a good conversion rate for PPC?
The average conversion rate for pay-per-click (PPC) advertising is 2.35%. If you're looking to achieve a good conversion rate for your PPC ads, aim for a conversion rate of 10% or higher.
You can improve your PPC conversion rate in a few ways, including by experimenting with different landing pages, ad targeting, offers, and ad copy.
What is a good conversion rate for Google Ads?
The average conversion rate for Google Ads is 3.75%.

If you want to build a good conversion rate for your Google Ads campaigns, go for a conversion rate higher than 5.31%. For perspective, the top 25% of companies advertising with Google Ads maintain a conversion rate of 11.45%.
You can increase your Google Ads conversion rate with tactics like designing a custom landing page, refining ad campaign targeting, and writing different ad copy.
You can also run experiments in Google Ads, which helps you compare the performance of your changes.
What is a good conversion rate for Amazon?
The average conversion rate for organic Amazon listings is 10 to 15 percent, while the average conversion rate for Amazon ads is 9.47%.
A good conversion rate for Amazon ads and organic listings is generally above 12% or higher.
If you want to improve your Amazon conversion rate, optimize your organic listings for search and experiment with different highlighted product features. You can also work to build more product reviews and ratings.
Don't settle for a "good" conversion rate
A good conversion rate is great, but could you do even better? At WebFX, we're here to help you find out.
With our conversion rate optimization services, our experienced digital marketing team can develop and launch CRO tests that help your company take its conversion rate to the next level.
Get a preview of what we can do for you by contacting us online or calling us at 888-601-5359!
WebFX Careers
Join our mission to provide industry-leading digital marketing services to businesses around the globe - all while building your personal knowledge and growing as an individual.