Elon Musk can sell more than 20,000 flamethrowers (for $500 each) in five days. The problem is you're not Elon Musk, which means you need to work a little bit more (and a little bit longer) at capturing clients for your business. The good news?
You can make work a little bit easier with automated lead nurturing. Keep reading to learn more about bringing marketing automation to your lead nurturing efforts!
P.S. Looking for the perfect automated lead nurturing tool? Check out EmailMarketingFX and our plug-and-play email lead nurturing services, which include abandoned carts, post-purchase, re-engagement, and more!
What is automated lead nurturing?
Automated lead nurturing is the automation of lead nurturing practices, like sending follow-up emails and forwarding relevant resources based on the user's place in the buyer journey. With automated lead nurturing, companies can reach potential leads at the right moment with the right information.
3+ automated lead nurturing examples
A few examples of automated lead nurturing include:
Send abandoned shopping cart emails
Send event reminder emails, like for a webinar
Send follow-up emails after a micro-conversion, like a guide download
Send anniversary emails for existing clients
Why is automated lead nurturing needed?
Companies can't rely on manual lead nurturing anymore. You need to automate your efforts because:
Your audience purchase journey isn't linear anymore
Today, people take unique journeys to become a client. They rarely follow the traditional marketing funnel, which poses a challenge to marketers trying to nurture leads at scale.
That's why automated lead nurturing is so valuable.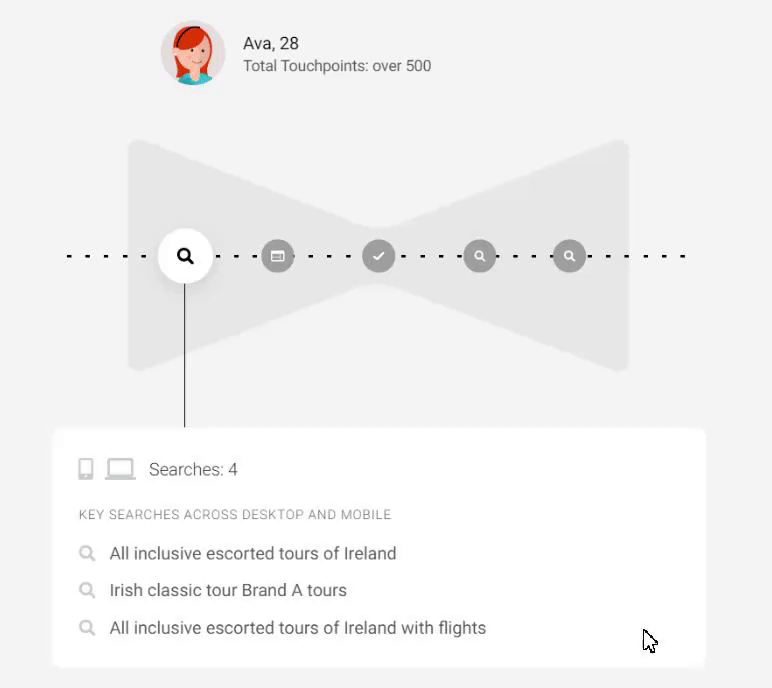 With automated lead nurturing, your business can create multiple journeys based on user behavior, like viewing a page or downloading a guide. Plus, you eliminate the need to move users to different paths or send emails manually.
Your marketing automation software does it for you.
Your audience (and everyone else's) faces multiple distractions
Everyone is competing for your audience's attention.
Whether it's a news site, social media platform, or distractions outside the Internet, your target market encounters multiple distractions throughout the day. Realistically, you're going to lose their attention.
That's why more marketers are bringing marketing automation to lead nurturing.
When you automate your lead nurturing process, you enable your business to reach, nurture, and even close leads later. A perfect example of this concept is a shopping cart abandonment email.
This kind of email allows you to reconnect with potential clients automatically and secure otherwise lost sales.
Abandoned shopping cart emails are so valuable (and lucrative) to companies that we've developed a dedicated service (and templates) for it at WebFX, which allows our clients to capture more revenue from the web.
Your audience includes multiple stakeholders
Whether your business operates in the business-to-business (B2B) or business-to-consumer (B2C) sector, you're likely aware that more than one person influences whether someone signs with your company or someone else.
For example, a residential roofing company will likely need to persuade multiple household members that their package is the right fit before closing the deal. Similarly, a commercial roofing company will need to meet the needs of several stakeholders.
Fun fact — in the B2B sector, most sales depend on the decision of seven to 12 stakeholders.
With automated lead nurturing, your business can create journeys based on each decision-maker.
For example, suppose your company must pitch to a team that includes an accountant, IT professional, and marketer. In that case, you know each will have different questions and concerns, which you can address in your automated journeys.
Overall, automated lead nurturing offers your business a smarter way to nurture qualified leads.
5 ways automated lead nurturing will grow your sales
Bringing marketing automation to your lead nurturing strategy will help your lead nurturing efforts, but will the automation translate to more closed leads?
For many marketers, both in the B2C and B2B markets, the answer is yes.
Here are five reasons why:
1. Qualify, segment, and nurture leads automatically
Whether your marketing team or sales team takes on the task of qualifying and segmenting leads, it's a time-consuming process. You don't have that kind of time. That's why automated lead nurturing is so valuable.
Instead of taking several minutes to qualify and segment leads, your marketing automation software can instantly take care of the task.
As any salesforce will tell you, the sooner you contact leads, the better.
The same principle applies to lead nurturing.
With automated lead nurturing, potential leads enter your nurturing workflow sooner. That can translate to abandoned shopping carts getting reclaimed, purchase conversations getting restarted, and quote requests getting submitted.
If you have an email design and email copy optimized for lead nurturing (like clients do with WebFX's lead nurturing services), it's even easier to drive a return on investment from your automated lead nurturing efforts.
2. Deliver the right content at the right time with behavior tracking
The most successful lead nurturing campaigns anticipate a user's needs. At scale, that's impossible for a company to do manually. With automated lead nurturing, however, your business can provide leads with the right content at the right time.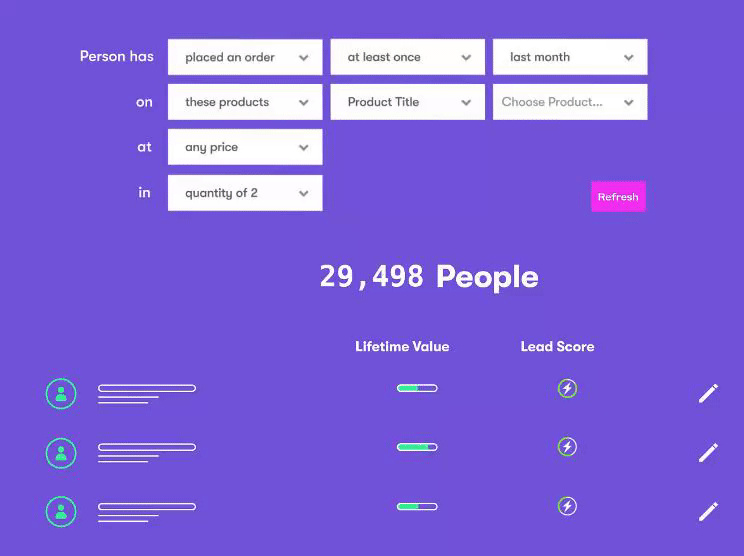 Advanced marketing automation lead nurturing software, for example, will often allow your company to build user segments based on user behavior.
For instance, if someone downloads a guide on roofing costs, your business can filter them into a segment based around that funnel stage and interest. Similarly, you can transfer users from one segment to another.
If you send a follow-up email after someone downloads your roofing pricing guide, for example, and that person opens the email, you might move them to a segment considered more interested in your services. Overall, automated segmentation allows you to send people what they need when they need it.
3. Create multiple paths to purchase with multiple lead nurturing campaigns
Thanks to marketing automation lead nurturing software, your business can build more than one path to purchase. That can make a tremendous difference in the number of sales your company closes because you're adapting to today's non-linear purchase journey.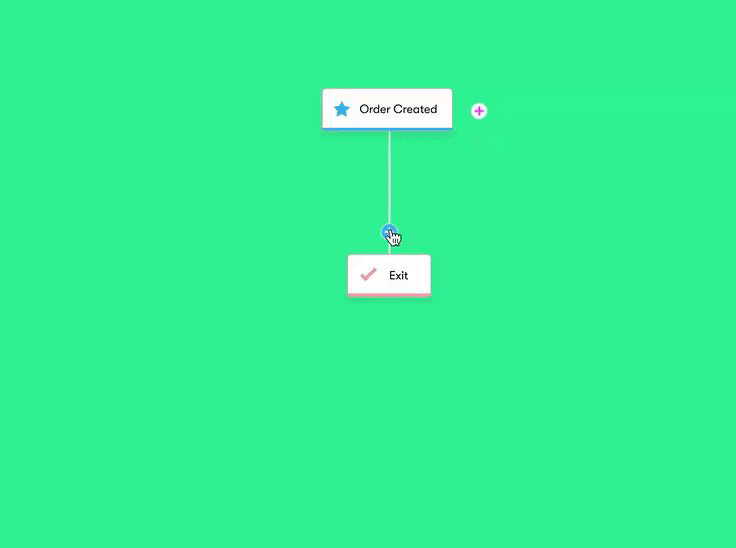 4. Ensure lead nurturing happens (without the manual effort) with an automated process
Lead nurturing is critical to capturing sales.
However, when left as a manual process, it's easy for lead nurturing efforts to get neglected. Since lead nurturing can include every stage of the buying funnel, from awareness to consideration to purchase, you can't afford to forget leads — because your competitors won't.
That's why many marketers now automate their lead nurturing process.
Automating your efforts ensures your business connects with potential clients as soon as possible. Plus, lead nurturing automation allows you to send information tailored to the user and their questions or concerns about their upcoming purchase.
5. Discover what works (and what doesn't) with automated reporting
Companies that take a proactive approach to measuring and improving their lead nurturing efforts will often beat competitors in sales. If you're manually nurturing leads, however, you're going to have to spend a tremendous amount of time measuring your efforts to improve them.
That's not the case with automated lead nurturing, though.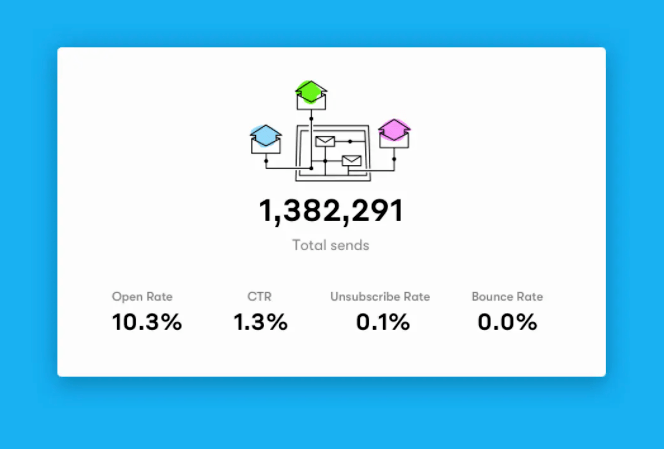 When you use marketing automation software to streamline your lead nurturing efforts, you get access to real-time data about your lead nurturing performance.
With an email marketing tool like EmailMarketingFX, for example, you can view key metrics like open rates, links clicked, and more.
Thanks to that quick access to your data, you can make smart decisions about your strategy and implement your updates fast.
In return, you can capture more leads for your business, so your sales team can close the deal.
Measuring the metrics that affect your bottom line.
Are you interested in custom reporting that is specific to your unique business needs? Powered by MarketingCloudFX, WebFX creates custom reports based on the metrics that matter most to your company.
Leads

Transactions

Calls

Revenue
Learn More

How to start using marketing automation with lead nurturing
Now that you know about the benefits of automated lead nurturing, are you ready to get started?
Here are a few tips to help you bring marketing automation to lead nurturing successfully:
Choose your goals,
like nurturing existing leads or reviving inactive ones
Audit your lead gen strategy,
like what offers you use to attract leads
Determine your audience filters, like what makes a user bottom-of-the-funnel
Outline your nurturing pathways, like which actions move users to another path
Repurpose your content, like a blog post for an email campaign
Test your campaigns, like with A/B tests for email subject lines
If you'd like to learn more about automating your lead nurturing process, check out our compilation of marketing automation best practices every business should follow. Those tips will provide you with guidelines for building (and scaling) your strategy.
Ready to close more leads? Get started with automated lead nurturing today.
You know what you can do to attract, nurture, and capture more leads for your business, but do you know where to start?
If you're feeling overwhelmed at developing and launching an automated lead nurturing strategy, our award-winning team of 500+ professionals can help.
Get a custom strategy, which includes developing, launching, and managing your automated lead nurturing plan, and plug-and-play templates with our lead nurturing services and marketing automation plans.
Got questions? Contact us online or give us a ring at 888-601-5359!
WebFX Careers
Join our mission to provide industry-leading digital marketing services to businesses around the globe - all while building your personal knowledge and growing as an individual.