7 Best Practices for Lead Nurturing
When you create advertising campaigns, you want to reach people in your target market. Your ads are meant to appeal to them to get them interested in your business. These interested people are leads.
You may not get these leads to convert right away. These consumers are interested and want to learn more, but may not feel prepared to make a purchase.
This is why lead nurturing is so important. By nurturing leads, you will be able to develop relationships and provide them with the information they need to purchase.
So, how do you nurture leads in a way that is effective for your business? On this page, we'll take a look at seven of the best practices for lead nurturing and some tips to help you get started today.
If you need help nurturing your leads, check out WebFX's email lead nurturing plans, which include services for abandoned shopping cart emails, re-engagement emails, event emails, and more!
With our plug-and-play campaigns, launching lead nurturing campaigns is fast, easy, and effective, which means your business can drive more revenue from the web.
Contact us online to learn more!
Our digital marketing campaigns impact the metrics that improve your bottom line.
See More Results

WebFX has driven the following results for clients:

$3 billion
In client revenue

7.8 million
Leads for our clients

5.2 million
Client phone calls
1. Meet your buyers where they are
When you are trying to nurture leads, it's important to know where your leads are in the sales funnel. You're going to encounter leads at different points in the purchasing process.
There are four different parts of the sales funnel:
Awareness
When your leads are at the awareness stage, they are just beginning to gain familiarity with your brand. They may look at your website and see what your business offers. These leads aren't ready to purchase, but they want to become familiar with your business.
A great way to nurture these leads is to send them emails with blog or video content. This can be general content that highlights your products or services. You can generate more interest in your business by sending these leads interesting, informative content.
Interest
When your leads are interested in your products or services, they are closer to making a decision. These leads are beginning to conduct more research on specific products or services. They aren't ready to convert yet, but they want to learn more.
This is an opportunity for you to connect with these leads on social media. You can encourage them to follow your pages to learn more about your business and what you offer.
Email is another great way to generate interest.
It is an opportunity to send these leads product-based content to show them how great your product works. You want this content to help move these leads towards the decision phase.
With WebFX's lead nurture services, for example, you can send emails automatically that nudge visitors to reach the decision phase, like an event email promoting a sale.
Decision
At the decision phase, your leads are ready to decide which business fits their needs the best. This is where you'll need to send them content that will show them why your business is the best choice for them.
Pay-per-click (PPC) advertising is a great way to draw in leads that are in the decision phase. At this phase, they are ready to purchase a product or service and need to find the best business. PPC advertisements draw in these interested parties and bring them to your site.
Action
Once you have shown your leads why your business is the best choice, they will be ready to take action.
Sending them personalized email content and special incentives can encourage them to purchase from your business. With WebFX's lead nurturing services, for instance, you can send promotional emails, abandoned shopping cart emails, and more via our plug-and-play templates.
When you know where your leads are in the sales funnel, you can decide which methods are best for reaching them. This is a great practice for helping your leads become customers.
2. Segment your leads
Not only are your leads at different points in the sales funnel, but they also have different needs. When people visit your website, they all arrive with different intentions. If you're an HVAC company, some visitors may be seeking out information about heating services while others are seeking out information about air conditioning.
Since your leads all have different interests, you want to segment them into groups in order to deliver better content. You don't want to present irrelevant content to your leads.
You can segment your leads into groups by age, location, or interests. It is best to look at who is in your audience in order to break them into logical groups. Once you have them grouped, you can send emails or create social media posts to specifically target these groups.
By using segmentation, you will provide your leads with information that they want and avoid sending them information they don't. This is a great way to tailor your content to the needs of your leads.
3. Personalization
Personalization is a great practice to use for nurturing leads. Though this practice is mostly used for email, it is also used with retargeting ads.
When using personalization in emails, you can customize your messages by including a customer's name in the subject line. Instead of sending a generic titled email, you can include their name in the title with a message that is pertinent to them. This method is effective, and it increases email open rates by 41.8%.
Customers are more inclined to open emails and read the content inside when it is personalized. It makes them feel as though the email was created just for them.
You can also personalize your remarketing ads. When a customer looks at a product, they may not buy it right away. They're still thinking about the product, but they aren't sure if they want to make a purchase.
These are leads for your business. They're interested in your products, but need to be nurtured to move towards conversion.
Retargeted ads help you nurture these leads. These are ads for your products or business that appear on other websites. They keep your products at the forefront of a customer's mind and encourage them to purchase.
These retargeted ads are personalized because they advertise the exact product that a customer was viewing. This entices leads to consider buying the product again.
4. Use content marketing
When you are nurturing leads, you want to create content that appeals to them. Content can help your leads convert into customers.
You can try numerous kinds of content to see which gets the most responses. For example, you can share infographics, links to blogs, or videos. When you use these different methods, you can monitor them to see which ones appeal to your target market more.
When you know what kind of content draws users in, you can begin tailoring your content around that method.
5. Build your leads' confidence
When you are trying to nurture leads, you want to build their confidence. You want to assure your leads that your business is the best choice to fit their needs.
One method that will help you build confidence is PPC. You will garner many interested leads through PPC. In fact, 65% of all high intent searches result in an ad click.
These leads are people that are further down the sales funnel. They are interested in your product or service. Their main goal is to find the company that will provide the best product or service to suit their needs.
PPC is a great way to show people that your business is the best option for them. Your PPC advertisement will be above the organic results and could be the first thing people see when conducting a search for a particular product or service.
So if these leads end up on your site but don't convert right away, how can you help them?
Client testimonials are a great way to build your trust with these leads. You can prove to them that other customers have had success with your business or enjoy your products. Proof of your success will help encourage conversions.
6. Create personalized calls to action (CTAs)
One thing that many companies forget to include on their pages or in their emails is a call to action (CTA). Your CTAs are important because they tell your leads what to do next.
Since your leads are at different points in the sales funnel, it's great practice to create personalized CTAs for them. For someone at the top of the funnel, your CTA may be "Check it out!" or "Read now." For someone closer to conversion, you can include "Buy now!" as a CTA.
These CTAs will encourage your leads to take action in a way that fits where they are at in the sales funnel.
7. Utilize email marketing to nurture leads
Did you know that email marketing is one of the best way to nurture leads? With a potential ROI of 4400%, email is a great opportunity for your business to obtain and nurture leads.
The best way to obtain leads with email marketing is including an email sign up on your website. This can be in the header or footer of your website. You can also opt for a pop-up email sign up.
Once you have a list of subscribers, you can nurture these leads by sending them emails. You can use programs like EmailMarketingFX to create, send, and track the success of your emails. You can also use lead nurturing services to streamline campaign creation via pre-created templates and workflows.
Email is great for lead nurturing because you already have interested people signing up for your emails. These people are interested in your products and services, and sending them promotional emails could be what helps them convert.
We foster and form long-term partnerships so that your business has long-term results.
Over 90% of WebFX clients continue partnering with us into year 2 of their campaign.
Hear from Our Happy Customers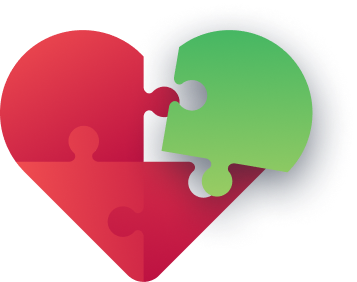 Let WebFX help you nurture your leads
If you're ready to start nurturing leads, look no further than WebFX. We are a full-service digital marketing company with more than 25 years of experience in lead nurturing.
With our lead nurturing services — which have generated more than $3 billion in revenue for our clients — we've provided businesses like yours with proven workflows, email templates, and email copy for driving revenue.
Start driving revenue with lead nurturing services like the following:
| Service | Uses |
| --- | --- |
| Welcome or onboarding | Greet first-time subscribers, website visitors, leads, and more. |
| Recruiting | Attract new and qualified employees. |
| Seasonal | Highlight holidays like Mother's Day or promote holiday sales, like Black Friday. |
| Re-engagement | Connect with subscribers who haven't visited your website in a specific timeframe. |
| Event | Promote an upcoming event, like a webinar, in-store sale, or product launch. |
| Abandoned cart | Alert subscribers or website visitors that left your website without completing their purchase. |
| Post-purchase | Build brand fans with post-purchase emails that share helpful guides, encourage feedback, and more. |
Ready to start?
If you're ready to start attracting and converting more leads, let WebFX help you get the results you want. Contact us online or call us today at 888-601-5359 to speak with a strategist!
We look forward to taking your business to new heights!