Lead generation is essential for growing your business, but your lead generation campaign is only the beginning. The vast majority of your new leads won't be ready to buy, so you need to work on moving them towards converting. The process used to achieve this is called the lead nurturing process.
An effective lead nurturing campaign can have substantial benefits for your business. In fact, companies that nurture their leads see an approximately 45% increase in return on investment (ROI) from their lead generation efforts. Want to learn more about the lead nurturing process and how to create a lead nurturing strategy that works for your business?
Just keep reading!
What is lead nurturing?
Lead nurturing is a process used to build relationships with potential customers and help them move through the buyer's journey from new leads to loyal customers. It involves engaging with leads using different content, messaging, and channels depending on their characteristics and where they are in the sales process.
What does the lead nurturing process include?
Lead nurturing is the part of the lead management process that occurs after a new lead gets generated and qualified.
Once a prospect has expressed interest in your business, and you've determined they're a good fit for your company, you can begin moving them toward becoming a client.
Learn How to Generate Sales Leads
This lead nurturing process involves using content and marketing messages to keep them engaged and interested and provide them with useful information. You can use numerous channels to nurture your leads, including email, social media, content, and retargeting ads.
In some cases, companies automate their lead nurturing.
Many companies use multiple channels in their lead nurturing strategies. Email is especially popular for lead nurturing because businesses often generate leads through email newsletter signups and email marketing is easy to personalize and track.
The goal of the lead nurturing process is to convert leads into customers. The process may continue, though, after the customer makes their first purchase. This part of the process focuses on retaining the customer and encouraging them to make repeat purchases.
How to create a lead nurturing process
Successfully nurturing leads requires creating a data-backed plan that you can implement and refine steadily over time.
Here's how to create a process for your lead nurturing strategy that gets results:
1. Understand the customer journey
To create a successful lead nurturing strategy, you need to understand the customer journey — the path customers take to go from prospect to lead to satisfied customer. Talking to your clients and looking at your marketing and sales data can help you understand the customer journey. Define different kinds of leads and determine how you'll identify which stage of the customer journey a lead is in.
Assigning these definitions early on will help you plan the rest of your lead nurturing process.
2. Set up your lead nurturing tools
To implement your lead nurturing plan, you'll need to track data about your leads and their place in the sales funnel. Make sure you have the necessary tools and processes in place to accomplish this. These lead nurturing tools may include lead management software and a customer relationship management (CRM) system.
Measuring the metrics that affect your bottom line.
Are you interested in custom reporting that is specific to your unique business needs? Powered by MarketingCloudFX, WebFX creates custom reports based on the metrics that matter most to your company.
Leads

Transactions

Calls

Revenue
Learn More

3. Create content for each stage of the customer journey
A key part of any lead nurturing campaign is the content. Create content targeted to each phase of the customer journey. You may also want to create content for other categories of customers, such as those working in different industries, too.
4. Set up your process for sharing your content
Once you've created your content, determine how and when you'll share it with leads. This stage is when you'll choose the channels you'll use to share your content. You might decide to use different channels for different stages of the buying process or different types of leads.
You'll also determine your schedule for sharing your content. For example, you might want to send marketing messages to your leads once a week or reach out to leads a few days after they take a certain action on your website.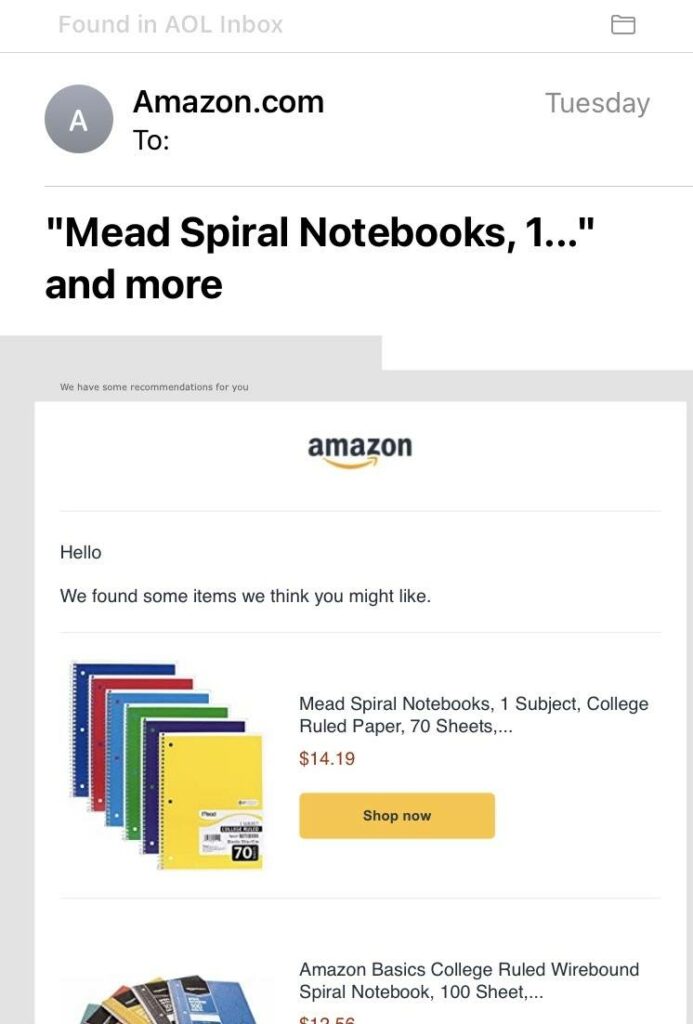 5. Track your results
As with any marketing strategy, it's crucial to track the results of your lead nurturing process. Keeping track of your results using marketing software enables you to see which aspects of your lead nurturing strategy are working well and which need improvement. Using this information, you can continually improve your lead nurturing process over time, helping you close more leads.
Channels for lead nurturing
You can use many digital marketing channels for lead nurturing.
Let's go over some of the most common:
Email drip campaigns
One of the most popular lead nurturing channels is email drip marketing. Creating email drip campaigns involves automatically sending targeted emails on a set schedule. For example, you might send a new email list subscriber a thank-you email right away, another email a few days later, and another one a week after that.
You can also set up certain actions on your site to trigger lead nurturing emails. For example, if someone views a product, you might send them more information about the product a few days later, then a reminder about the product, and then a special offer on the item.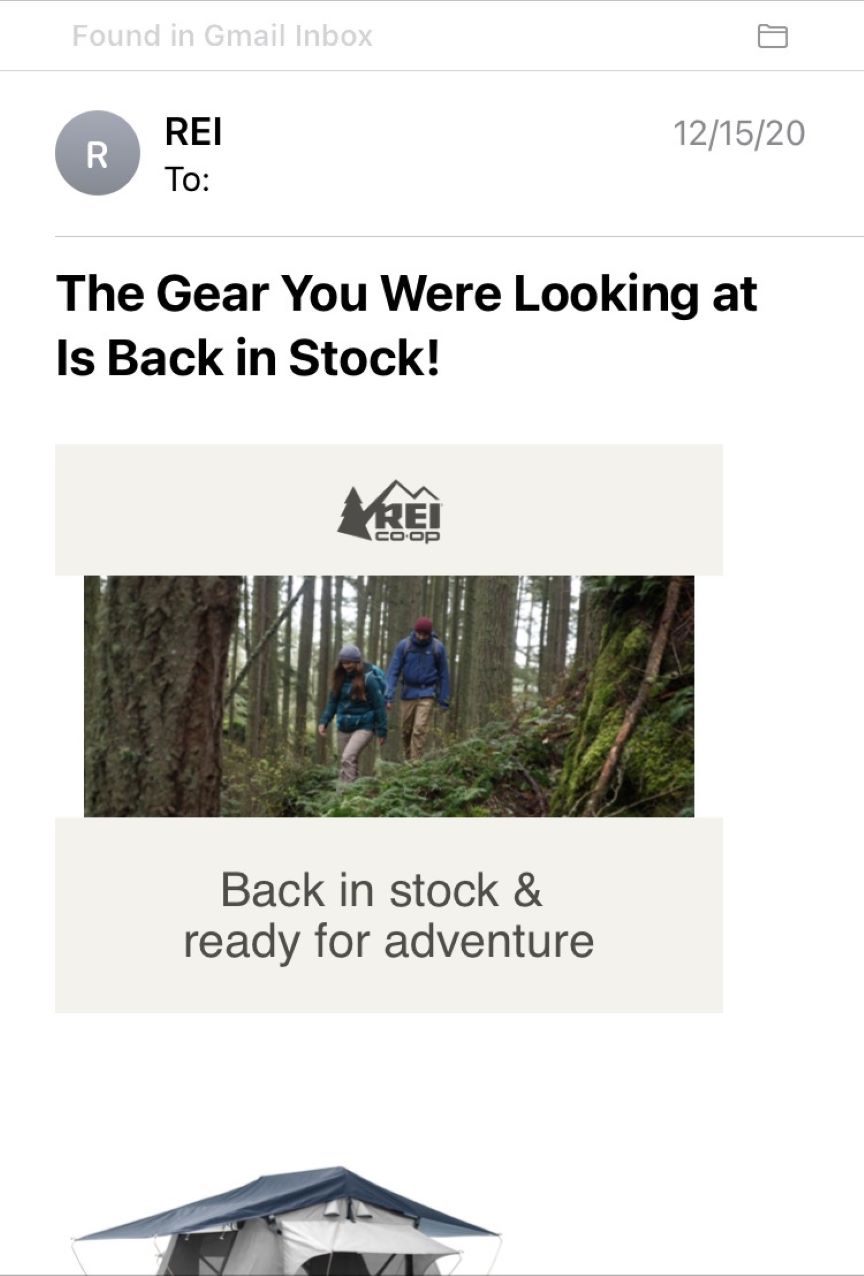 Dynamic website content
You can also personalize the content leads see when they visit your website.
Website personalization allows you to show leads different content based on their characteristics, activity, and location in the sales funnel. This tactic works by using your customer data to dynamically alter your site's content. For example, you might show new visitors an overview page and returning visitors info about services they previously viewed.
Online advertising
Online ads, such as display ads and social media ads, are excellent tools for moving leads through the sales funnel, especially those close to making a purchase decision.
With online advertising, you can target precise types of users. One of the most valuable types of ad targeting for lead nurturing is retargeting, also called remarketing. Retargeting enables you to serve ads to users who have already visited your website.
By placing ad pixels on your site, you can target ads to users who took specific actions, such as placing an item in their cart or viewing a particular page. This capability allows you to reach leads at different stages of the buying cycle with personalized ads.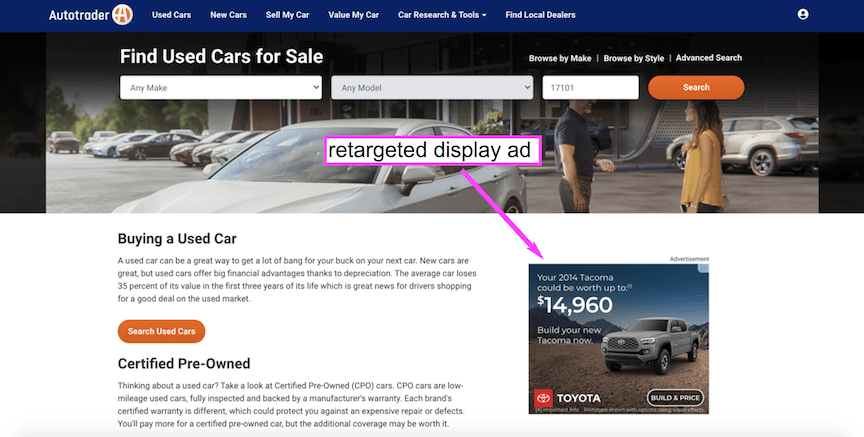 Direct mail
You can also apply the drip principle to direct mail.
Drip direct mail campaigns work similarly to email drip campaigns, but use direct mail marketing. This approach can help you reach customers who don't use email much, and is useful when you have a lead's physical address but not their email address. However, a disadvantage of direct mail drip marketing is that it's harder to track your campaigns and collect data about their effectiveness.
A more easily measurable alternative when you have a physical address but not an email is addressable geofencing advertising. With this service, you can target online ads to specific addresses or zip codes.
Direct outreach
One-on-one outreach can also play an important role in lead nurturing. This strategy is best when leads are further along in the funnel to avoid pushing away those who aren't ready to make a purchase decision.
You can conduct this direct outreach through various channels, including sales calls, emails, in-person meetings, and social media comments or messages.
6 bonus tips for your lead nurturing process
Want more tips for your lead nurturing process?
These best practices will help you create a more effective lead nurturing process:
Align your efforts across departments: Make sure your marketing, sales, and customer support teams are on the same page. Have a common definition of leads and the stages of the sales funnel. Also, share information on the best tactics for nurturing leads.
Use multiple channels: People use multiple channels for online communication, so you should include multiple channels in your lead nurturing process. Keep in mind that different channels may be more effective for different stages of the funnel.
Personalize: More than three-quarters of consumers say personalization leads to increased purchase intent, so include personalization in your lead nurturing strategy.
Timely outreach: Leads contacted within five minutes are 90% more likely to convert. Aim to follow up with your leads quickly, but keep the timing natural and take care not to overwhelm your leads with messages.
Use both automation and personal outreach: Automation is hugely beneficial to the lead nurturing process, but a personal touch at the right time can work wonders for conversions. Leverage both automation and personal outreach for the best results.
Keep up with your other marketing efforts: Your regular marketing efforts, such as content marketing and social media marketing, are essential for bringing new leads into your funnel. Some of your regular content will also appeal to leads already in your funnel, so it can support your targeted lead nurturing efforts.
Launch a lead nurturing process that drives results
Ready to launch a lead nurturing process that maximizes your results? Consider partnering with WebFX. We've generated more than 7.8 million leads and $3 billion in revenue for our clients over the past five years.
We can help you:
To learn more about how we can help you optimize your lead nurturing process, request a free quote online or call us at 888-601-5359.
WebFX Careers
Join our mission to provide industry-leading digital marketing services to businesses around the globe - all while building your personal knowledge and growing as an individual.