If you're an ecommerce business, then you know Amazon is a gold mine of prospective customers looking to make a purchase. Advertising with Amazon video ads can put your business in front of the right people at just the right time in the buying process.
Read on to learn how you can use Amazon video ads to increase brand awareness and get more people interacting with your brand. Better yet, we'll give you some need-to-know best practices for running Amazon video ads.
WebFX is no stranger to Amazon advertising. Learn more about how you can boost your sales with WebFX's Amazon advertisers by giving us a call at 888-601-5359 or contacting us online today.
These are real Amazon marketing results driven for a WebFX client.

2118%
increase in revenue from Amazon ads YOY

150%
increase in Amazon sales YOY
What are Amazon video ads?
Amazon offers video advertising opportunities for companies looking to reach customers while they're streaming their favorite movies and shows, and even while they're shopping online. Amazon video ads come in the form of streaming TV ads and online video ads.
Amazon streaming TV ads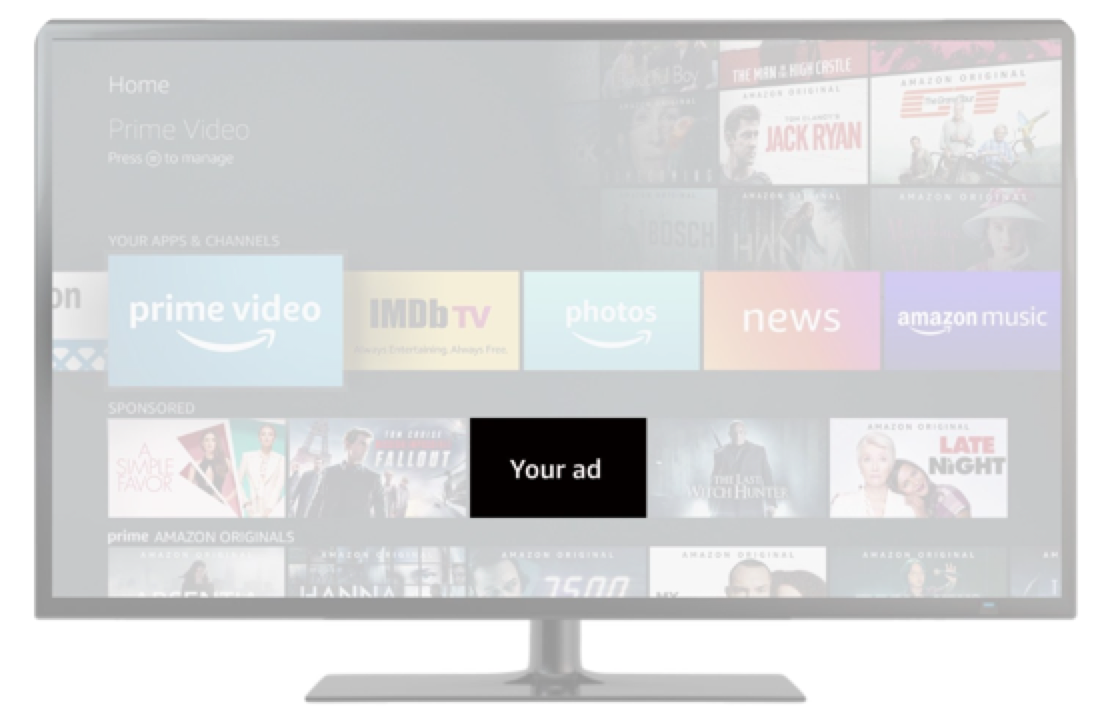 With many people cutting the cord and switching to streaming services as their primary source of TV, it's no wonder advertisers are flocking to run video ads on streaming services. Amazon streaming TV ads let advertisers do just that with connected TV (CTV) advertising.
With CTV ads, you can reach users with video advertising content on TVs and devices that have the ability to connect to the Internet, like smart TVs. Thus, you can reach customers with video ads on popular streaming platforms and services.
Amazon streaming TV ads allow advertisers to reach new audiences through streaming content and platforms, including:
Amazon Freevee
NFL Thursday Night Football (and select live sports programming)
Twitch live-stream events
Amazon Fire TV's curated News app
TV and network broadcasting apps
Amazon online video ads
With online video ads, advertisers can target audiences as they shop on Amazon-owned websites, select third-party publishers, and the Amazon Fire tablet's wake screen. Amazon's online video ads come in three main types: templated layouts, custom backgrounds, and sponsored brand video ads.
Autoplay video: Templated layout

The templated video includes a brand logo, text headline, and CTA link alongside your video ad. As a fixed design, no creative design support is required for these ads.
Ad requirements include:
Your company or brand's logo image
A headline of up to 50 characters
A CTA (options include: "Learn More," "See Details," "Shop Now," "Pre-order Now," "Rent Now," "Rent or buy now," "Buy Tickets," or "Get a quote")
Autoplay video: Custom background

For a bit more personalization, advertisers can create an Amazon video ad with a custom image background behind the video ad. This video ad option requires creative support from Amazon Ads.
Requirements for custom background video ads include:
High-resolution images with legible text
A reserved space on your image for Amazon's video player
More details on custom background ad specs for specific devices are available at Amazon Ads.
Sponsored brands video ad

Amazon's sponsored video ads appear in desktop and mobile shopping results when users are shopping on Amazon.
These are keyword-targeted, cost-per-click (CPC) ads, so there's some strategy that goes into running them. Like pay-per-click (PPC) ads, you want to choose the keywords you're targeting carefully. Choose keywords and phrases associated with your product that users might use when looking for it (or something similar).
Additionally, you'll want to set a budget for your sponsored ad campaign or a spending limit, so you don't break the bank.
General Amazon video ad specs
These auto-play video ads can pop up in a few different places, including Amazon's home page, product detail pages, and on the Fire tablet. Take a look at some general Amazon video ad specs and asset requirements:
Videos can be up to three minutes long on desktop and mobile devices and up to 15 seconds on the Fire tablet
Videos should not have black bars on any side of the video content
Do not include calls to action (CTAs) that encourage users to click on the video — clicking on the video will only play or restart the ad (with sound enabled)
3 best practices for Amazon video ads
Take a look at some best practices to keep in mind when creating your Amazon video ads campaign.
1. Define your goals and audience for your video ad campaign
One of the best ways to ensure the success of your Amazon video ads campaign is to set clear, attainable goals. Goals keep your video ads focused on presenting the right information so you can push your audiences to perform the specified CTA.
Additionally, you want to clearly define your audience so you can target the right people and ensure your message is reaching the right people. Having a defined audience allows you to create ad campaigns that better appeal to your ideal customers. Not to mention, it can help your overall return on investment (ROI).
2. Get to the point as quickly as possible
Video ad campaigns are a whole different ball game compared to other types of media campaigns because the key to success is grabbing the attention of your audience as quickly as possible.
Humans have famously short attention spans — roughly eight seconds, to be precise. But when it comes to video advertising on Amazon, that window can become even smaller.
People are going to be scrolling, looking for a specific product, so it's your job to use those few brief seconds to snag users' attention from their shopping and prove to them that they don't have to look any further than your video.
3. Use captions in your Amazon video ads
Captioned videos give businesses two distinct advantages. First, captions increase accessibility for users who are hard of hearing and rely on these features. Using closed captioning helps you avoid the risk of alienating segments of your target audience.
Second, captions allow people to fully experience all your video has to offer, even if they aren't watching it with the sound turned on. Studies have shown that many people watch videos on social media and online without sound.
Whether it's because they're in a public space and don't want to disturb others around them, or they just don't want to risk their volume being too loud, many viewers appreciate a silent viewing experience.
Learn how we increased traffic by over 40%, and conversions by over 100% for an ecommerce client.
Read the Case Study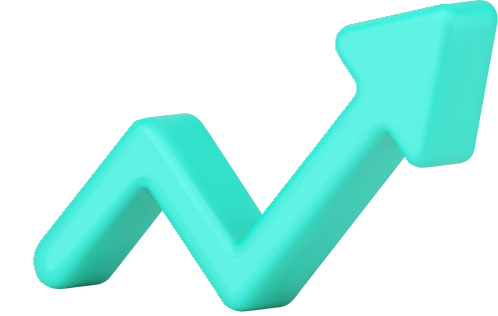 Create an Amazon video ad campaign with the experts at WebFX
From social media video ads to CTV campaigns, WebFX has got you covered. We know the ins and outs of Netflix and Hulu ads, so running video ads on Amazon is another walk in the park for us. See what we're all about by contacting us online or give us a call at 888-601-5359 to get started with video marketing with WebFX today.
WebFX Careers
Join our mission to provide industry-leading digital marketing services to businesses around the globe - all while building your personal knowledge and growing as an individual.