If you've ever searched for something on Google and noticed that the top few results had a small "Ad" label in the top corner, you've encountered Google paid search ads. Also called pay-per-click (PPC) ads, they represent a marketing strategy used by 65% of small businesses. PPC is a highly valuable advertising strategy and one you'll almost certainly want to put in place for your business. But if you're new to PPC, how exactly do you go about that?
How does paid search work, and how can you put it into place for your company? We'll answer both those questions below with a simple paid search overview. Read on to learn more, and then subscribe to Revenue Weekly for more tips from the email newsletter with over 200,000 subscribers!
Learn how we increased traffic by over 40%, and conversions by over 100% for an ecommerce client.
Read the Case Study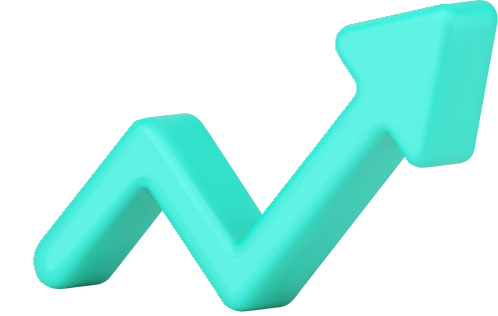 What is paid search?
Paid search ads are a form of digital advertising. These ads typically appear at the top of relevant Google and Bing search results.
Paid search ads operate on a pay-per-click bidding model, which means your business will pay for an ad when someone clicks on it.
Your 5-step paid search overview
But how does paid search work? To get started on your PPC campaign, you'll need to set up a Google Ads account first. From there, you can begin crafting paid search ads for your business. Here's a video that answers some common questions about PPC:
Next, we'll walk through a five-step paid search overview to help you understand the ins and outs of the Google PPC process, covering how Google Ads works and how you can harness its potential!
Step 1: Choose your keywords
Start by determining exactly what product or service your campaign is intended to market. Once you have a clear sense of what that is, you need to select a set of keywords — that is, terms people search for in Google — to target. The way keywords work in Google Ads is that you tell Google which searches you want your ads to be displayed for, and then those ads can appear for people who make those searches.
You don't want to pick just any keywords, though. Your keywords should be highly relevant to whatever it is you're marketing. If you're selling a portable speaker, start by listing keywords like "portable speaker." It's also a good idea to target keywords that include your brand name (e.g., "erebor portable speaker"). Long-tail keywords — those that are several words long — make for ideal targets since their specificity results in more relevant traffic while simultaneously bringing less competition. You can further expand your keyword lists by using keyword tools like KeywordsFX, which will come up with related keywords in response to an initial base term.
Step 2: Bid on your keywords
Upon completing your initial list of target keywords for a campaign, the next step is to bid on those keywords in Google Ads. When someone searches for a keyword you've told Google Ads to target, it doesn't just automatically display your ad. After all, the odds are other companies want to target those keywords too. Instead, Google chooses ads to display based on two factors:
Bid amount: Bid amount is the amount of money you're willing to pay to display an ad.

You only have to pay for an ad when it gets clicked on, so your bid is essentially a way for you to set your max

cost per click (CPC)

for a given campaign.

Quality Score:

Quality Score

is Google's assessment of your campaign's overall quality, from the landing page's design to the relevance for the user.
When deciding how much to bid, you should make sure you pay attention to your budget. Google Ads allows you to set maximum bids — the highest you're willing to bid on a particular keyword — so you can put limits on how much you spend and stick to your budget. You should also consider your keyword priorities. A high-priority keyword probably warrants a higher bid than a low-priority one. You don't want to set your bid amount higher than you have to, but keep in mind that your competitors are bidding against you, which will raise the bid amount.
Step 3: Craft your ads and landing pages
The next step in the Google PPC process is to create the ads themselves.
This involves crafting the blurbs that will appear at the top of search results, as well as the landing pages they lead to when users click on them. When you craft your ads, do so with your target keywords in mind. If you're designing an ad to target the keyword "roofing services," make sure your ad focuses exclusively on your roofing services. Matching user search intent will improve your Quality Score and earn you more clicks. The search result blurb should be designed to make users click, which means you need to capture their attention quickly. Try using phrases like "affordable," "15% off," or "top-tier services" to draw their interest.

That said, you should also ensure your ad is honest and that it matches whatever the users find on the landing page.
The landing page should be simple and centered around a central call to action (CTA) that urges users to convert.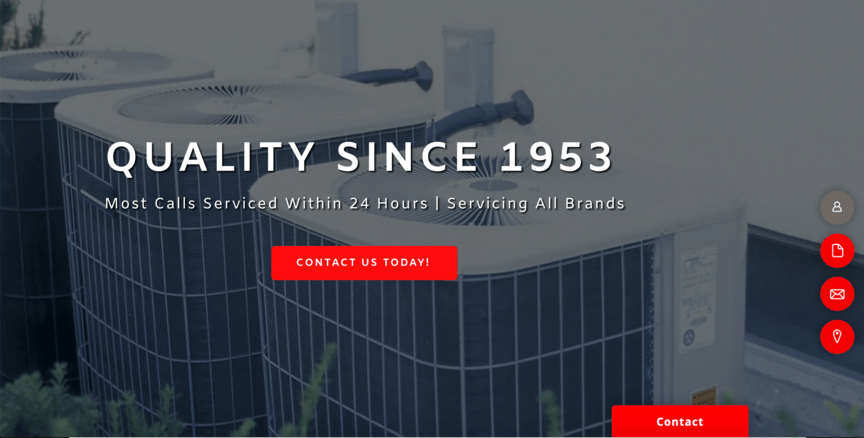 Step 4: Choose your targeting preferences
Now that you've set up your ads, you can start to refine your targeting. You've used your keyword bidding to point them in the right direction, but you can still do more to ensure that they reach your ideal audience. Google Ads allows you to target specific groups of Google users based on various characteristics, including:
Age

Ethnicity

Occupation

Gender

Location
This is fantastic because it's essential to target the right audience. Your campaign isn't going to be an effort to market to every user on the Internet — only a specific group of people will have an interest in what you're selling. One of the best ways to pinpoint your audience is to create a set of buyer personas. You may already have some around for other marketing, but if not, start developing some.
Consider your target audience's typical demographics, occupation, and location. Once you have a buyer persona for your campaign, you can plug that persona's demographic features into the targeting settings to ensure your ideal audience is exactly who your campaign is reaching.
Step 5: Monitor your results
At this point, your ads are up and running, and your targeting is all set. That means you're done, right? Well… no.
That's not how paid advertising works — and that's a good thing! In Google Ads, you have the option to change your campaigns whenever you want to drive more results. Once your ads are being displayed, monitor results within Google Ads. It will allow you to view metrics like click-through rate (CTR) and conversion rate, so you can see which ads and keywords are proving the most effective. For ads producing less-than-satisfactory results, you can either pause them or update them to see if the results improve.
Ads that repeatedly fail to benefit you probably aren't worth bidding on anymore. The longer you monitor your campaign, the more chances you'll have to improve it, and the more results you'll drive!
Partner with a team of ecommerce masters!
WebFX campaigns have delivered more than 12,936,451 ecommerce transactions in the last 5 years

Read the Case Studies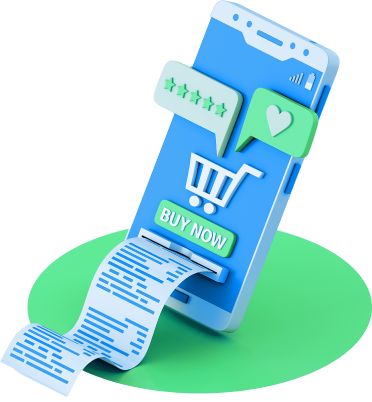 Let WebFX help you through the PPC process
Struggling to get the best results from your Google PPC? WebFX would love to help! We know all the ins and outs of PPC, and we have a history of driving incredible results for our clients. With our PPC services, you'll get help going through every step of the process outlined above.
You'll also receive a dedicated account representative to keep in touch with you about everything we do for your marketing. To get started with us, a paid search management agency, just call 888-601-5359 or contact us online today!
WebFX Careers
Join our mission to provide industry-leading digital marketing services to businesses around the globe - all while building your personal knowledge and growing as an individual.