Distinct niches span many industries and audiences. Though niches vary in size, profitability, and competition, one thing they all have in common is their use to meet untapped needs. If you're catering to a widely overlooked need, your search engine optimization (SEO) strategy might look entirely different than industry giants and streamlined companies.
You've probably wondered what a high-quality SEO approach would be for your unique business. Keep reading to see how you can capitalize on SEO and use niche marketing to bring in traffic and grow your business. Do you need an SEO agency that has served numerous industries?
WebFX is a leading SEO agency with clients in many lines of work. Contact us online or call us at 888-601-5359 today to speak with an expert about our SEO services.
1. Examine search volume
Since your niche flies under the radar of many other businesses, it might coast by many potential customers, too. This can mean that your search volume on useful niche keywords is low, but it doesn't guarantee it. Niches vary in size, but it's helpful to orient yourself by looking at the online demand for your products and services.
Search volume shows how often people look up information about keywords related to your niche brand. If you try to rank for a keyword with little to no searches per month, you can't expect an influx of traffic once you've taken over the number one position. You can easily check the search volume of your desired keywords with tools like the Chrome extension Keywords Everywhere.
It displays the monthly volume of a search query directly from Google.

For a more historic peek into the search volume of keywords, try Google Keyword Planner. You can better estimate the long-run outcome of your keywords with statistics that reach further back in time.
2. Balance keyword specificity for SEO
Whether you're a traditional or unconventional niche, you want to benefit your bottom line, and that takes dedicated keyword research. In your niche, like if you're doing SEO for a robotics company, you have specialized terms and particular phrasings that might be challenging to use as keywords. The specificity or generality of the keywords you use can affect your SEO.
If you do antique sailboat maintenance, you can easily rank for the keyword "antique sailboat repair" even though its average monthly search volume is nonexistent. But after keyword research for niche marketing, you might find out that the keyword "sailboat restoration" has a much higher level of popularity. Using keyword research for niche businesses can offer a smaller pool of potential customers, but the right niche keywords can pinpoint qualified customers.
Despite a low search volume, you can top the search engine results page (SERP) for an infrequently used keyword and still increase revenue.
Use transactional keywords for niche businesses
Your foundational product and service pages can act as the destination for transactional keywords that attract buyers, like "deals on paddles" or "sailboats for sale." Figure out which keywords are likely to motivate customers to purchase or convert, and assign the keywords to new or existing pages.
Target TOFU keywords
Producing helpful resources like blogs for your audience, or content marketing, is where you can distribute keywords. Keywords can either be short-tail, with only one or two words, or long-tail, with three or more words. In broader industries, long-tail keywords are advantageous for SEO.
Niches can also benefit from long-tail keyword usage in content marketing. Informational content can generate interest in your products and spread awareness about your niche brand. These clicks will appeal to top-of-the-funnel (TOFU) groups, but more visibility from these terms will support your site's overall SEO.
Let's reuse the antique sailboat maintenance example from earlier. If you target the keyword "how to sail," you expand the possibility of users developing knowledge of and trust in your business. However, it's unlikely someone wants to immediately hire a repair service with this query.
To avoid this, use TOFU keywords so that you attract the correct target audience for your niche.
3. Research the competition in your niche
Even though niche businesses tend to have less competition than highly sought-after markets, it's wise to gather intel on existing competitors. You need to understand what other businesses are doing and how well they're doing it, especially if you're aiming to dominate a narrow industry. However, this isn't an excuse to copy competitors.
No matter the niche, search engines frown on stolen content and unoriginal ideas. For productive SEO for your niche, find out how well competitors perform and how you can surpass them through high-quality content and thorough optimization. For instance, you can check the page load speed of your and your competitors' sites to gauge whether your site outperforms other pages.
Google PageSpeed Insights allows you to plug a URL in and view the efficiency of your page load and what SEO issues could be causing your slow speed, but it also provides the same kind of data on other URLs.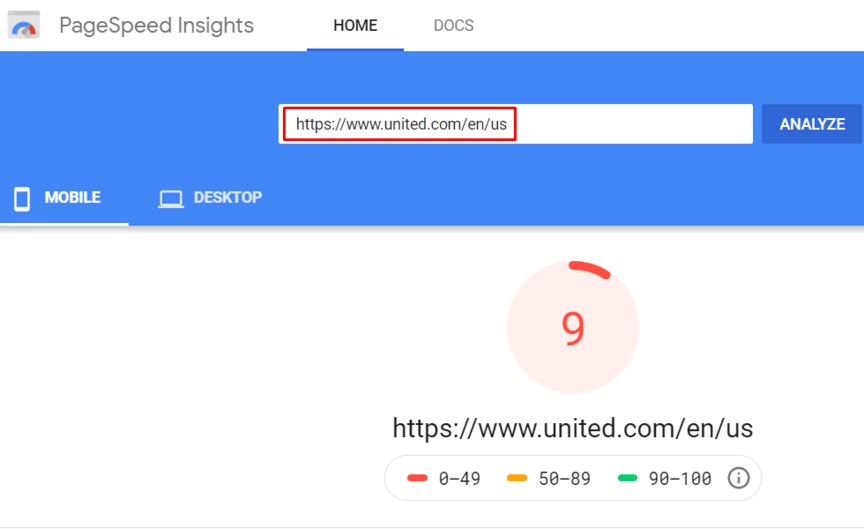 Likewise, you can pull up the progress of other niche companies for your chosen keywords and analyze their success.
4. Create niche-specific content
In every industry and specialty subset, good content remains a substantial focus for SEO. Quality content is a driving force in high rankings, so introduce original content to your niche market. Written content, whether blogs, how-to guides, or tutorials, is a vital component because further promotion banks on their relevance and caliber.
As you try to engage users, you need helpful material available to get your name out there and encourage off-page SEO. For on-page SEO in your content, establish a readable flow with headings, breaks, and images, so pure blocks of text don't exhaust visitors. The layout and features can increase the dwell time of users and create a better experience.
Also, analyze your audience's pain points to discover viable ways to solve their problems and answer their questions through informative content.
Looking for an all-in-one SEO audit tool? You've found it.
SEO Checker provides data on key metrics to give you:
Complete SEO score

Content Grade

Site Speed Analysis

and more.
5. Tackle technical SEO and track performance
Technical SEO, the nitty-gritty functionality and usability of your site, is a considerable area for optimizing niche business SEO. As you gain more traffic and exposure, you need to keep your site useful and manageable for users. This includes optimizing the page load speed to deliver your content as quickly as possible.
It also encompasses mobile friendliness, HTML tags, protocol security, and site maps.

Along with these steps, you should also set up tracking for your site to measure your progress. Due to your niche, SEO-inspired business growth will take attentive tracking and adjustments.
Tools like Google Analytics are convenient for visualizing and communicating performance data. To fully engage your audience, delve deep into your optimization efforts. As you see promising site elements emerge, hone in on them.
93% of WebFX customers are extremely satisfied with their digital marketing results.
"Working with WebFX, everything is very organized and strategic. We're only a year into our partnership, and our expectations have definitely been met."
View More Client Testimonials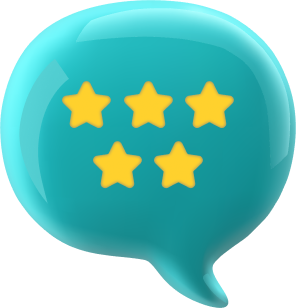 Generate revenue with WebFX
Practicing SEO in a niche is a different situation to handle, but it accomplishes the same basic outcome as general SEO, which is to produce more revenue for your business.
At WebFX, we have served multiple industries, including SEO for specialty businesses and niches, over the past 25+ years, and our expert SEO services have generated $3 billion in the last five years. We create custom campaigns to bring success to your on- and off-page SEO, and we can help you pinpoint the narrow audience that your products and services appeal to. Read our 1020+ testimonials from our clients to hear how we value and pursue revenue growth for our clients.
Contact us online or call us at 888-601-5359 today to speak with a team member about the potential for your niche business with maximized SEO.
How is your website's SEO?
Use our free tool to get your score calculated in under 60 seconds.
WebFX Careers
Join our mission to provide industry-leading digital marketing services to businesses around the globe - all while building your personal knowledge and growing as an individual.