Do you notice that your website needs more traffic to generate new leads and drive revenue? Perhaps you're researching ways to differentiate your business in the booming robotics industry.
Search engine optimization (SEO) is what your robotics company needs to thrive. Incorporating SEO for robots into your digital marketing plan can increase organic web traffic, improve your visibility on search engine results pages (SERPs), build brand awareness, and gain a competitive edge.
Here's a brief outline of what we'll cover in this article:
Keep reading to find out how this process works and how to get started. Want to start generating income from organic search results? Talk to an experienced SEO consultant about improving your company's visibility online and bottom line.
Don't miss our Marketing Manager Insider emails!
Join 200,000 smart marketers and get the month's hottest marketing news and insights delivered straight to your inbox!
Enter your email below:
Inline Subscription Form – CTA 72
"*" indicates required fields
(Don't worry, we'll never share your information!)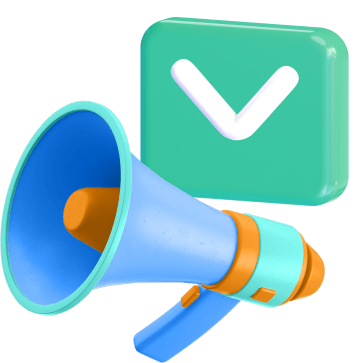 What is SEO for robotics?
SEO for robotics is the process of improving a robotics company's website's visibility in search engine results by implementing various techniques, such as using keywords effectively in content, incorporating meta tags, making the site accessible on mobile devices, and obtaining quality inbound links.
Why use SEO for robotics companies?
SEO for robotics companies is one of the best ways to boost your company's visibility in SERPs, which will bring in more clients actively looking for robotics solutions like yours and give you a leg up in the market.
SEO helps your business strengthen its standing as a pioneer in the robotics sector, boosting brand recognition and website visits.
Studies show that 56% of clients are more likely to remain loyal to a business if they feel that the company "gets them," and 89% more likely if the business shares their beliefs. So, if consumers resonate with your business, they will be more loyal to your brand.
Learn how we increased traffic by over 40%, and conversions by over 100% for an ecommerce client.
Read the Case Study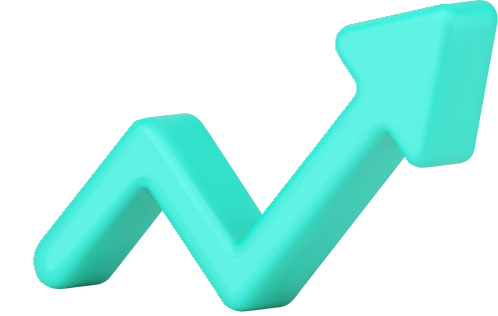 5 SEO strategies for robotics to implement in 2023
As we've established, SEO is the most successful digital marketing strategy for many companies. But how do you implement SEO for robotics?
Here are five SEO strategies for robotics to get you started:
1. Design a website accessible on mobile devices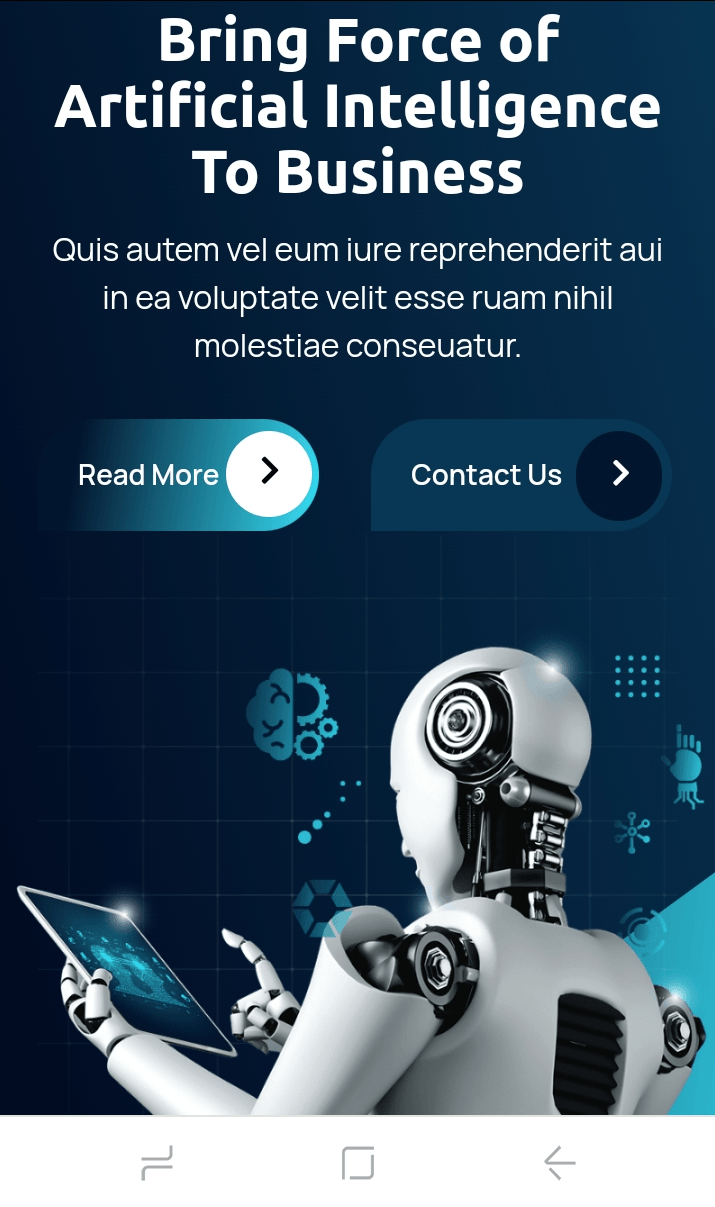 Did you know that mobile devices now account for more than 58% of all website traffic? Your site must have the ability to respond visually and structurally to the user's screen size and browser resolution.
With this approach, visitors will have a more satisfying experience and stick around for longer, providing Google with a positive indication that your site is valuable and pertinent to search results. Plus, it can prompt Google's algorithm to prioritize mobile-friendly websites when indexing.
The ideal way to maximize your website's effectiveness is to hire a professional web design agency that specializes in web design for robotics and employs a team of specialists whose sole responsibility is to enhance your site's accessibility and visibility in SERPs.
We'll help you create a website that stands out.
"WebFX has been instrumental in helping us develop a new website, allowing us to be a leader in our industry."
Learn More About Our Web Design Services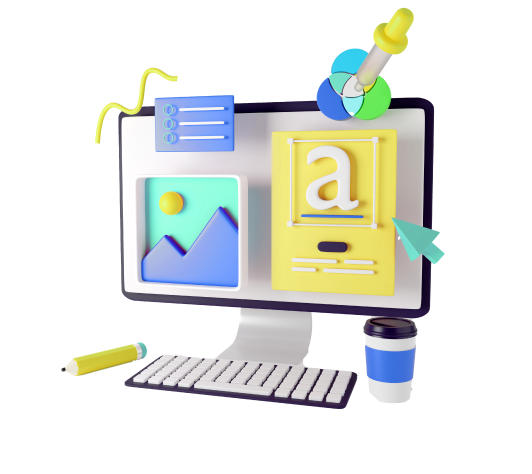 2. Ensure that your content caters to your target audience's needs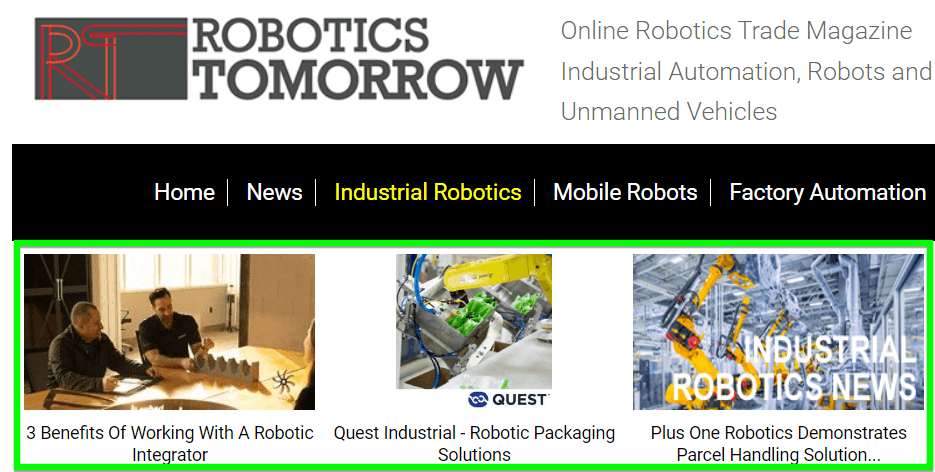 SEO for robotics companies relies heavily on content production. Since search engines give more weight to sites that provide a better user experience, creating high-quality content that responds to the demands of your target audience is key to improving your SEO rankings.
It's best to focus on robotics-related concepts to reach your target audience when developing your content. By doing so, you can establish yourself as a leader in the field of robotics while also attracting new users to your website.
You can increase your site's value by publishing blog posts that provide robotics solutions that address specific concerns or pain points, industry-related case studies and updates on robotics innovations and breakthroughs.
You can also invest in professional content marketing services to help you reach your company objectives by developing a content marketing strategy, producing engaging content, disseminating it to your target audience, and measuring its effectiveness.
3. Target search terms relevant to your company's robotics solutions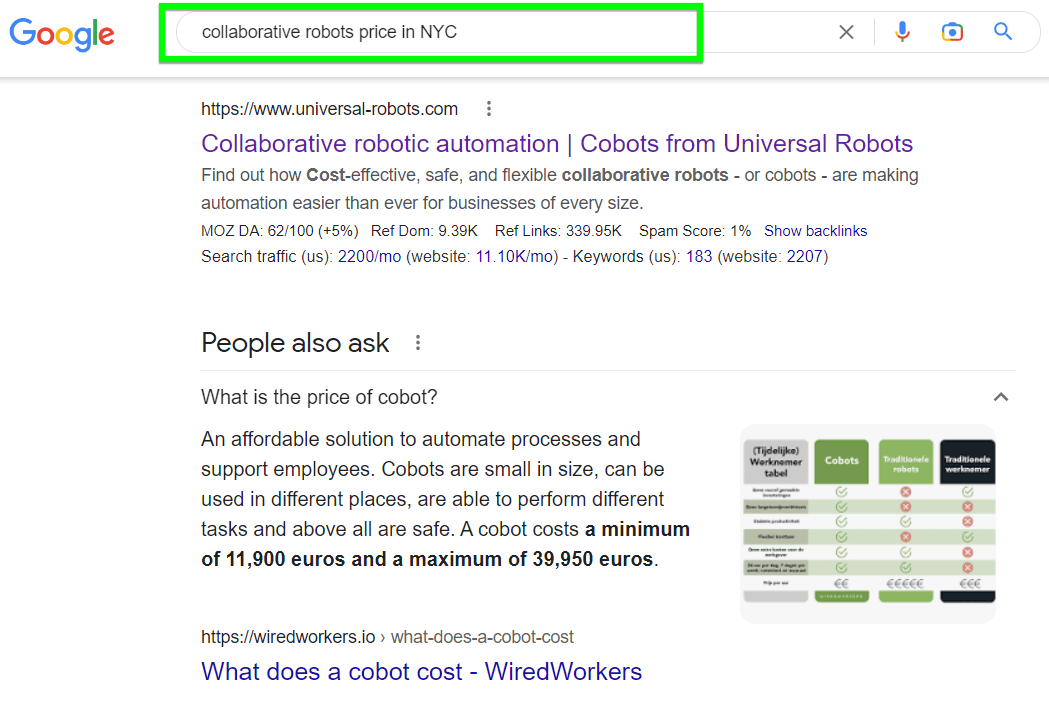 You must learn how people often search for robotics solutions and resources to rank highly in the SERPs for robotics-related queries. Keyword research helps you identify the search terms and phrases people type into search engines to find businesses like yours so that you can improve your targeting.
To further maximize the effectiveness of your targeted keywords, you can focus on long-tail keywords — phrases with more than three words and lower competition. These keywords can improve your chances of converting browsers into buyers since they target those actively seeking a robotic solution.
For instance, using a generic term like "collaborative robots" makes it difficult to determine the user's intent. A long-tail term, such as "collaborative robots price in NYC," provides more details about what they seek.
KeywordsFX is one keyword research tool you can use to uncover relevant search terms and phrases in the robotics market.
To increase your site's search engine rankings, you should organically work your chosen keywords into the title tag, page title, meta descriptions, and body content of each page. In this approach, you may improve your site's ranking in the SERPs for those terms.
Use our proprietary keyword research tool,
KeywordsFX

, to help you find high-quality keywords for content and PPC campaigns. Identify Top Keywords for Free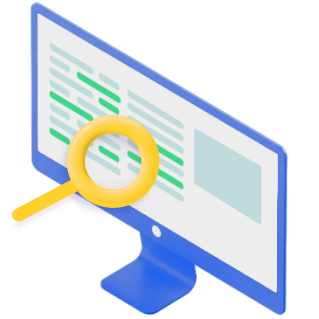 4. Strengthen your website's credibility by acquiring inbound links

Link building means encouraging other websites to feature yours as a reference. When an external website connects to yours, it signals authority to search engines, like Google, and improves your rankings.
You can build your link profile and your site's credibility by answering robotics-related questions with engaging, shareable material that people will want to reference. You can also spread the word about your robotics advancements through press releases and directory submissions.
Keeping abreast of new advancements in robotics and being willing to make adjustments when necessary is essential due to link building's organic nature and continuous growth.
5. Optimize your page loading time for better user satisfaction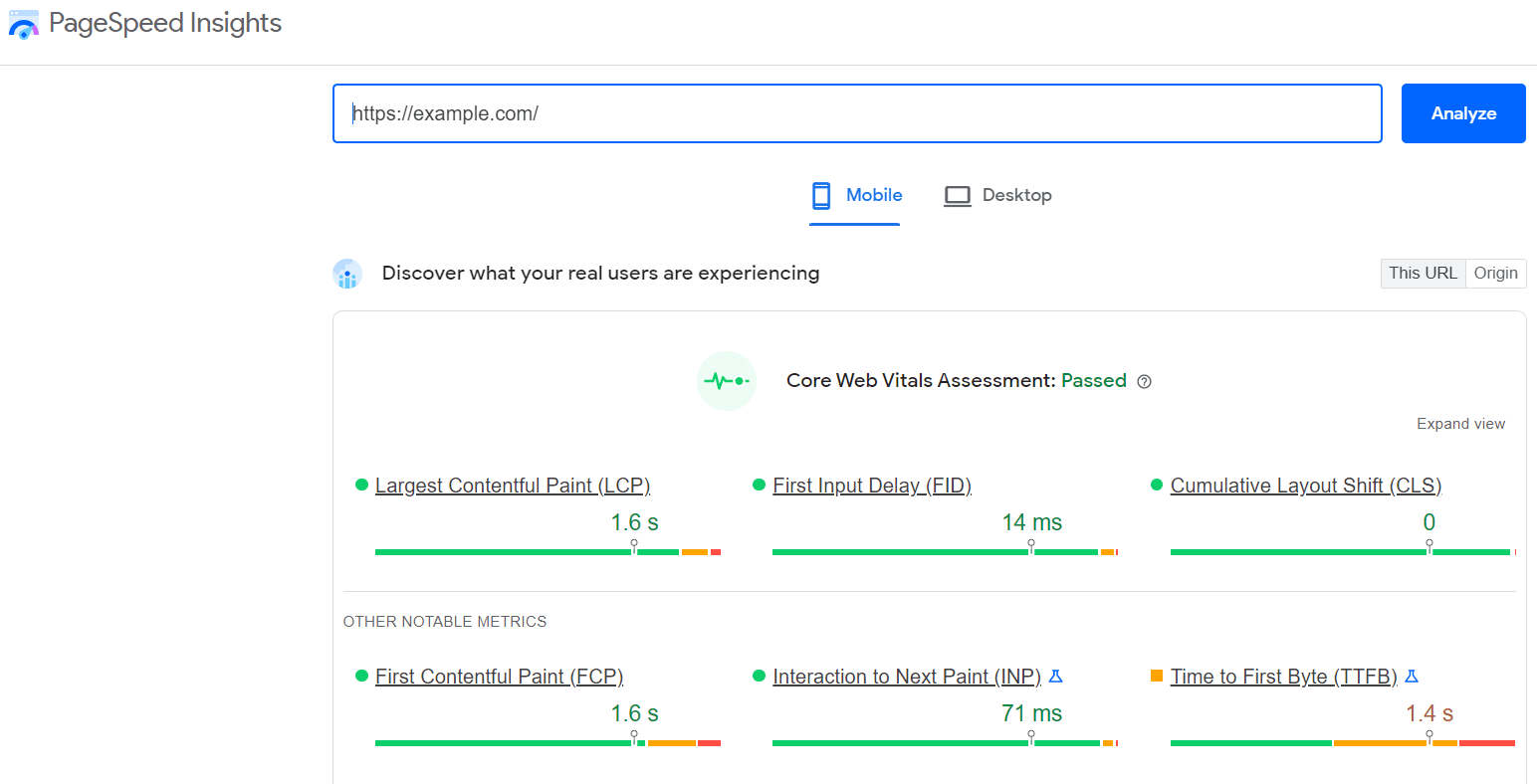 Google gives heavy weight to page speed as a direct ranking element. Maintaining traffic requires making it simpler for visitors to find the information they need quickly, which you can achieve by decreasing the time it takes for your pages to load.
You can input your site's URL on Google's PageSpeed Insights tool to find out how long it takes for a website to load. That way, you can learn how long it takes for your website to load and what improvements you can implement to make it quicker.
These are real SEO results driven for a WebFX client.
You're next.
Learn More About SEO Services


260%
increase in organic revenue

198%
increase in organic transactions
150%
increase in organic traffic

3872%
increase in sessions from SEO
Get custom SEO services for robotics
Are you looking for SEO services for robotics? At WebFX, we employ over 500+ Google Analytics certified specialists with extensive experience in providing and evaluating the results they provide for your robotics business.
We offer full-service SEO for robotics companies, which includes a dedicated team of content creators, web developers, and strategists that work together to achieve your goals.
Contact us online or call us at 888-601-5359 to speak with an SEO professional about developing a plan to increase your business's income.
Increase your leads, sales, and revenue with digital marketing