What is Dynamic Creative Optimization? (And Why DCO Matters)
When your target audience interacts with your brand, they want to feel special.
You know that personalization is the key to a powerful marketing experience. How do you stand out from your competitors and give your shoppers a unique experience, though? For companies today, dynamic creative optimization (DCO) is a proven solution.
Keep reading to learn more about DCO, and why your business should use DCO in your marketing plan. If you're looking to improve your digital marketing strategy, partner with the agency trusted by companies worldwide, WebFX.
Get started on your custom strategy by contacting us online or calling us at 888-601-5359!
Our digital marketing campaigns impact the metrics that improve your bottom line.
See More Results

WebFX has driven the following results for clients:

$3 billion
In client revenue

7.8 million
Leads for our clients

5.2 million
Client phone calls
What is dynamic creative optimization?
No two users are the same — and their shopping experiences shouldn't be either.
Every time a prospective client visits your website or interacts with your business, they crave a personalized experience that fits their needs. With dynamic creative optimization, you can deliver on these expectations.
What is dynamic creative optimization, though?
DCO builds real-time advertising campaigns, via programmatic means, that fit your audiences' needs. This approach focuses on two different technology forms: dynamic creative and dynamic creative optimization.
In both cases, the platforms aim to optimize your company's performance through technological means. The tech collects and sends feeds of data to various creatives to build relevant inputs that target consumers successfully.
How does dynamic creative optimization work?
Think of your ads as a blank canvas.
When users visit your website, a series of actions happen that make impressions on this canvas. What someone sees on your site, as well as their geolocation and how they interact with your webpages, are all vital parts in an ad's creative.
Imagine that a user visits a website for the first time.
When they first visit the page, they encounter basic ads that may appeal to everyone in your target audience. Once DCO becomes involved, however, the ads change. Its data feeds collect information that curates custom creatives for every user.
With dynamic creative optimization, you can focus on select elements that you want to include in your creatives. For instance, a business can use the time, location, and even previous viewing history of a user.
Based on this information, ads appear that align with the data, resulting in a unique advertising experience. With DCO, you can create a personalized experience, which can drive interest in your ads.
For example, a user who recently looked up omelet recipes and lives in a rural area may receive an advertisement about farm fresh eggs. In comparison, someone browsing vehicles may get vehicle financing ads.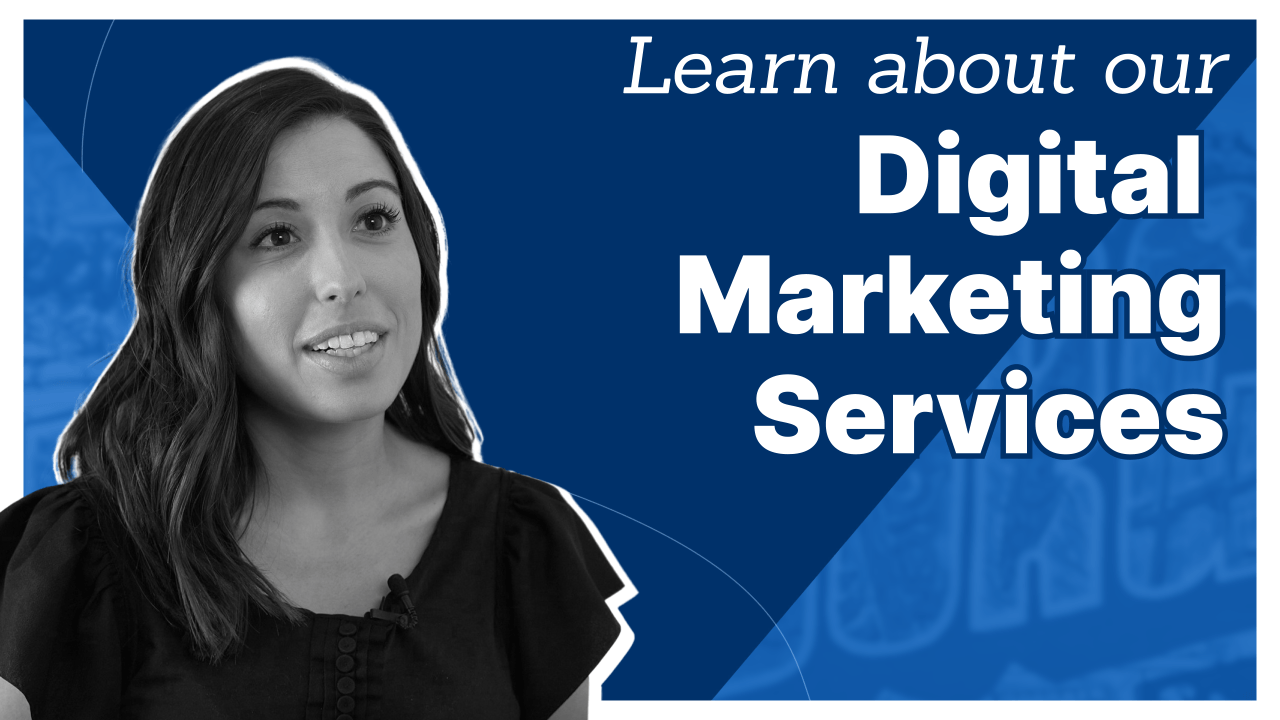 What is dynamic creative optimization on Facebook?
Dynamic creative optimization is available on not only websites, but also social media.
On Facebook, you can use the company's Dynamic Ad Creative (DAC) feature. This feature combines your creative assets to deliver an optimized and performance-driven ad experience to your audience.
How does Dynamic Ad Creative on Facebook work?
First, this tool runs various ad components by your targeted audience and collects data from each trial to determine which features produce the best results. Ad components can include images, videos, calls to action, and more.
Once you start using Dynamic Ad Creative, you can reach new consumers, improve current client satisfaction, and retarget former customers. It's easy to analyze your results, too, which can help you assess how your dynamic creative optimization strategy is performing.
Research studies back the effectiveness and worth of DCO on Facebook.
In a study that examined the impact of an unchanging ad against a DAC ad, 60 percent more conversions happened with the dynamic creative ad. Not only were conversions easier to achieve, but they were also more cost-effective too.
Why is dynamic creative optimization useful?
Whether you're reading this article with the hopes of learning more about DCO or wondering about using this technique in your digital marketing campaign, it's helpful to know the benefits of dynamic creative optimization before kick-starting a new advertising plan.
The four most notable perks offered by DCO include:
1. Adds personalization to your ads
Users 50 years or older may not have an interest in the same content as their peers. While one 50-year-old has an interest in baking, another may have an interest in vegan-friendly baking options.
If you create a basic ad that relates to your baking company and its blog of recipes, it can result in a hit-and-miss advertising campaign. Even if you segment your audience to prevent this misstep, it's possible to miss specific audience groups.
When you use a dynamic creative optimization tool, you create a framework of advertisements that appeal to your prospective audience. DCO reduces your risk of producing ads that seem like spam or offer zero value to your target market.
Adding personalization to your advertising campaign does more than produce happy clients.
Since research studies show that 77 percent of shoppers are more likely to choose or pay more for a brand that delivers a personalized experience, investing in DCO helps you reach your revenue goals too.
Personalization plays a massive role in how consumers decide to shop.
Studies show a direct correlation between personalized ads and positive shopping experiences and sales. That's why it's worth incorporating DCO into your marketing plan whenever you're looking to reach and exceed your goals.
2. Responds to ads in real-time
Creating ads suited for each member of your target audience seems challenging. You might think that it takes a tremendous amount of effort and time to create that sense of personalization. Fortunately, with DCO, that's not the case.
Dynamic creative optimization ads respond and adapt to users in real-time. DCO collects the data fast and uses it to create personalized ads. Information like a user's location, time of display, and browsing history from the most relevant and customized set of ads for a shopper.
What's the benefit of using a tool that responds to your target market in real-time? For many businesses, the biggest perk is knowing that users are always viewing the most relevant ads, which is a feature that can help boost conversions and sales.
3. Expedites advertising
Patience is critical when it comes to launching a successful ad campaign.
So, when you hear about a marketing tool that expedites your advertising efforts and delivers quick results, it's natural to have some skepticism. Fortunately, DCO offers not only an immediate impact, but also maximum ad performance.
When you invest in this valuable advertising tool, you benefit in two ways. When your business chooses which information to collect in a creative, DCO provides a fast and personalized experience for users.
This act then boosts ad performance by generating ads that best match each user. Ultimately, you maximize your advertising potential while ensuring that users viewing your ads enjoy an optimal browsing experience.
4. Provides hands-free automation
They say time is money for a reason. As a business, you need to choose how you invest the time and money of your marketing budget carefully. DCO doesn't require too much attention on your part because it offers hands-free automation.
Automate your optimization, and DCO will take care of the rest. The technology used in this system gathers information to ensure the best performing creative with little to no action on your end. It is essential for your team to monitor your ad campaign performance, however.
What is a dynamic creative optimization example?
To demonstrate how dynamic creative optimization works, consider this hypothetical example:
A consumer rolls out of bed and scrolls through their phone when they encounter an ad for a restaurant. By using the consumer's IP address, the DCO software knows that it's early in the morning and displays an advertisement for breakfast at the restaurant.
It's also cold and snowing where the user is, too. The ad becomes more contextually relevant by promoting the restaurant's hot coffee menu, which can appeal to users looking to warm up on a cold winter day.
Rather than offering a one-size-fits-all ad, DCO uses data to optimize a user's ad experience.
A user viewing a travel ad with DCO targeting, for example, enjoys a much more personalized advertisement. The ad promotes not any flight rate, but flight prices for airlines headed to the location where a user wants to travel.
Meanwhile, a hardware store with DCO can highlight goods and materials relevant to an upcoming do-it-yourself (DIY) project. This ad can reference a user's browsing history, discovering which tools that person researched for their project.
No matter what your business sells, dynamic creative optimization helps you build a tailored and customized ad for every member of your audience. With DCO, you can create a one-of-a-kind experience for everyone in your market, resulting in more sales and revenue.
Want to create smarter advertisements?
When you begin an advertising campaign, you want to work smarter, not harder. With dynamic creative optimization technology, you can create a performance- and data-driven advertising campaign that delivers.
At WebFX, our team of expert marketers can help you use dynamic creative optimization technology to maximize your advertising success. To learn more about how we can help you, contact us online or call us at 888-601-5359!