Did you know that about 80 percent of companies focus on creating a Google Ads strategy? If you haven't started creating an optimized PPC campaign, you're missing out on an opportunity to attract valuable leads and conversions for your business. If you want to create a successful PPC campaign, start by setting a PPC bid management strategy. Your Google Ads bid management strategy will help you steer your campaign toward success.
In this post, we'll cover what PPC bid management is, how to set up your PPC bid amount, and three factors to consider when optimizing your PPC bid. And don't forget, WebFX is a top Harrisburg PPC agency that can help you create an effective, custom PPC campaign! Want a quick video overview of the cost of Google Ads? We have that for you below!
What is PPC bid management?
PPC bid management is the process of strategically raising and lowering your keyword bids to get the most out of your Google Ads budget.
Your bid impacts where your Google ads appear in search results and determine how much you pay each time someone clicks on your ad.

If you want to get the most out of your budget, it's important that you select the right bid strategy to consistently drive results. PPC bid management will help you choose bid amounts that work best for your campaign to help your business succeed.
To start managing PPC bids, you'll want to know a few key terms that you'll come across as you optimize your bid.
1. Cost per click (CPC)
Cost per click (CPC) is one of the most common terms you'll hear when doing PPC campaign management. CPC is the maximum bid you're willing to pay for a given keyword. Every time someone clicks on your ad, you pay this set amount.
Calculate Your CPC Immediately with our FREE Calculator!
2. Cost per mille (CPM)
Cost per mille (CPM) is a cost per thousand impression bid model. Your business pays for every thousand people that view your ad. You don't pay for clicks, but rather, pay when your ad appears in search results.
Calculate your CPM Immediately with our FREE Calculator!
3. Cost per acquisition (CPA)
Cost per acquisition (CPA) is how much you want to pay per conversion. With this measurement, you either specify a maximum CPA or target CPA for each ad group. CPA is based on how much your business spends to acquire new customers.
Calculate your CPA Immediately with our FREE Calculator!
4. Quality score
Quality score is an important factor in determining your PPC ads ranking. It is a grade Google gives your ad based on your keyword relevancy, ad relevancy, and other factors. The quality score determines your ad's placement in the search results.
These are four important terms you will see as you create your PPC ads. It's imperative that you understand these terms so you can create a better PPC campaign for your business.
Google Ads bid management: How to set your PPC bid amount to maximize return
Now that you know more about PPC bid management, let's move on to how to set your PPC bid amount to get the best results. If you've never set a bid amount for a PPC campaign, you may not know where to start.
Use keyword research tools
The first step is to find relevant keywords for your campaign.
You can do this by using keyword research tools to help you find relevant keywords. Google Ads offers a free keyword planner tool to help you identify keywords, but there are numerous other options out there for your business. These keyword research tools help you identify new keywords for your campaign.
They also help you see a suggested bid amount for each term to give you an idea of how much you would need to spend for that keyword. This is a great way to help your business identify keyword opportunities to help you reach relevant leads. You will also have great insight into how much you can expect to pay for that keyword, which will allow you to better optimize your strategy.
Set bid management goals
You must set goals for your bid management strategy if you want to accurately measure your campaign's success.
There are numerous goals you can set for your campaign, including:
Increasing brand exposure by driving impressions
Increasing traffic on your website by driving clicks
Increasing leads by driving conversions
Increasing sales by driving conversions
These are just a few goals you can set for your PPC campaign. Setting goals will help you know what you're trying to achieve and properly measure the results. Along with your goals, you must select your bid management strategy.
Google Ads offers numerous ad management options for your business. Let's take a look at them.
Manual cost per click (CPC): Manual CPC allows you to set the maximum amount you're willing to pay each time someone clicks on your ad. You set an amount your business is comfortable with and never pay over that amount.
Target cost per acquisition (CPA): With target CPA, you identify how much you're willing to spend to produce an action. For instance, you may decide that someone signing up for your email list through your PPC ad is worth $20. From this amount, you can set your PPC bid amount accordingly.
Target return on assets (ROAS): Target ROAS specifies what type of return on ad spend that you want from your ads. This is typically used by ecommerce businesses. You establish what you're expecting to get back from investing in advertising.
Maximize clicks: When you set your ad management option to maximizing clicks, Google will adjust your campaign to get you as many clicks as possible. It works within the confines of your budget to focus on creating the best way for you to earn the most clicks.
Maximize conversions: Similar to maximize clicks, maximize conversions focuses on optimizing your bid strategy to help you earn the most conversions. Google automatically works with your budget to help your campaign focus on obtaining more conversions.
Target search page location: Another ad management option is to target search page location. In this case, Google helps you optimize your bids to get your ad to rank in a specific place. It's a great option if you want your ad to have a certain position in the search results.
Target outranking share: With target outranking share, Google allows you to pick how often you want to outrank your competitors. It works within the confines of your budget, so you can pick and choose the right times to outrank your competitors.
Enhanced CPC: Enhanced CPC allows you to adjust your bid up or down to optimize for conversions. It's a great way to help you maximize your budget to reach more valuable leads.
Note: Manual CPC is the only option where you are in complete control of your bidding amounts. The rest of these options are either smart or automated bidding options. With these PPC bid management options, Google's algorithm calculates your ideal CPC.
Research bid amounts
Before you finalize your bid amount, do your research.
Make sure that you know what the average bid amount is for the keyword you chose. You want to ensure that you aren't bidding too low or too high for your chosen keyword. You can research similar keywords to see how the bid amount changes, too.
Focusing on more specific keywords allows you to have a lower bid amount and more qualified, although less, traffic. By researching bid amounts, you'll ensure that you have the right keywords for your campaign and that you are bidding the appropriate amount for them.
Bonus Read: Check Out the Answers to the Most Common PPC Questions!
3 PPC bid management factors to consider
When you're trying to manage your bid amount for PPC, it is difficult to know how to set the best bid amount for your campaign. You want to get the most out of your campaign, but you don't want to spend too much to try and get leads or conversions.
As you set up your PPC bid, consider these three important factors.
1. Average CPC of your keyword
The average CPC of your selected keyword is the first important factor to consider when doing Google Ads bid management. Keywords come at a different cost depending upon the keyword volume and the level of competition for the keyword. If you want to place more competitive keywords, you will have to bid higher for them.
There will be many other companies bidding for the same keyword. You must adjust your bid accordingly to remain in competition with them. You can also see how often people search for certain keywords.
Keywords with a high traffic volume tend to cost more, while keywords with a lower volume tend to have a lower CPC. Many low volume keywords, however, have more qualified leads for your business, so it can be good to invest in these keywords over highly competitive keywords. By knowing the average CPC of your keyword, you can make better decisions for your advertising campaign.

2. Your budget
Whenever you run an advertising campaign, you must be mindful of your budget. Your budget will determine how you run your campaign and what you can afford. If you have a smaller budget, you may not want to bid for highly competitive keywords.
It will suck up your budget quickly and you may not get as qualified of leads as you would with a less competitive keyword. To have success with your PPC bid management strategy, know your budget and work to figure out how you can best stretch your budget to maximize results.
3. Your return on investment (ROI)
Your return on investment (ROI) is a crucial part of your campaign. When you set up a Google Ads campaign, the goal is to get a return on your investment. If you want to see success with your campaign, you must determine what you want to get back from your campaign.
Start by setting your projected ROI. You should have an idea of what you expect to get back from your campaign. You must take the cost of your products or service into account, as well as the amount it costs you to advertise to leads.
With a set idea of your ROI, you can better shape your campaign to reach your audience and create a Google Ads campaign that helps you meet your ROI goals.
93% of WebFX customers are extremely satisfied with their digital marketing results.
"Working with WebFX, everything is very organized and strategic. We're only a year into our partnership, and our expectations have definitely been met."
View More Client Testimonials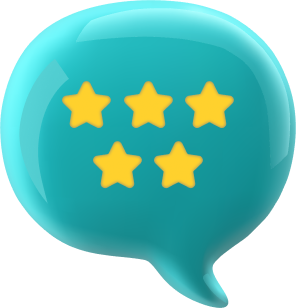 Start using PPC bid management to create more effective campaigns today
PPC is a powerful method for helping your business reach more people interested in your products or services. When you optimize your PPC bid strategy, you will help your business achieve better results. At WebFX, we know how to create PPC campaigns that help our clients grow their business.
Check out our PPC management services to see how we can help you manage your PPC bids! If you have any PPC questions, you can contact us online to speak with a strategist about optimizing your PPC bid management strategy, or even for a PPC analysis!
WebFX Careers
Join our mission to provide industry-leading digital marketing services to businesses around the globe - all while building your personal knowledge and growing as an individual.