14 minute read

Trevin serves as the VP of Marketing at WebFX. He has worked on over 450 marketing campaigns and has been building websites for over 25 years. His work has been featured by Search Engine Land, USA Today, Fast Company and Inc.
If you're a business, you know how important the buying process is to help you earn sales. When you study how your customers go from discovering your brand to purchasing, you may get frustrated with trying to understand the intricacies of the buyer's journey. If you don't study it, you might lose customers along the way without even realizing it.
The solution? Marketing funnels. In this article, we'll answer questions like:
What is a marketing funnel?
How do marketing funnels work?
What are the benefits of using marketing funnels?
How to marketing funnels differ for business-to-business (B2B) and business-to-consumer (B2C) businesses?
And more
Keep reading to learn more and contact us online or call us today at 888-601-5359 to learn more about how WebFX can help you develop effective marketing tactics to engage users at every stage of the funnel!
What is a marketing funnel?
If you've never used a marketing funnel, you're probably wondering, "what is a marketing funnel?" A marketing funnel is a simplified visualization of a customer's journey from discovering a company to purchasing their product or using their service. Marketers use marketing funnels, also called sales funnels, to help them identify where customers are in the buying process. The funnel makes it easier to target customers with relevant content that matches where they are in the decision-making process.
It's a funnel because the number of customers traveling from discovery to action lessens as they move down each stage of the funnel. Marketers generally separate the funnel into three sections:
Top of the funnel (TOFU): TOFU is the largest part of the funnel where you'll drive the most traffic and leads. At this stage, users gain awareness of your brand. Content marketing, online ads, and social media play an influential role in driving people to this part of the funnel.
Middle of the funnel (MOFU): At the MOFU stage, you start the lead nurturing process. As the funnel gets narrower, you build more interest in those who still want to learn about your brand. This stage often includes content like newsletters, ebooks, and webinars.
Bottom of the funnel (BOFU): When users reach the BOFU stage, they take action. At this stage in the funnel, you deliver information like trails, demonstrations, and pricing packages to get that final nudge towards conversion.
These broad sections contain stages that the user goes through to go from awareness to purchase. Each part of the marketing funnel contains different types of marketing techniques, which we'll discuss more in-depth in this article.
How do marketing funnels work?
Marketing funnels work by outlining the steps of a buyer's journey from discovery to conversion. These steps help you to identify the type of content you need to deliver to move people further down the funnel.
Sales funnels vary in the number of stages, but generally, marketing funnels include these five steps: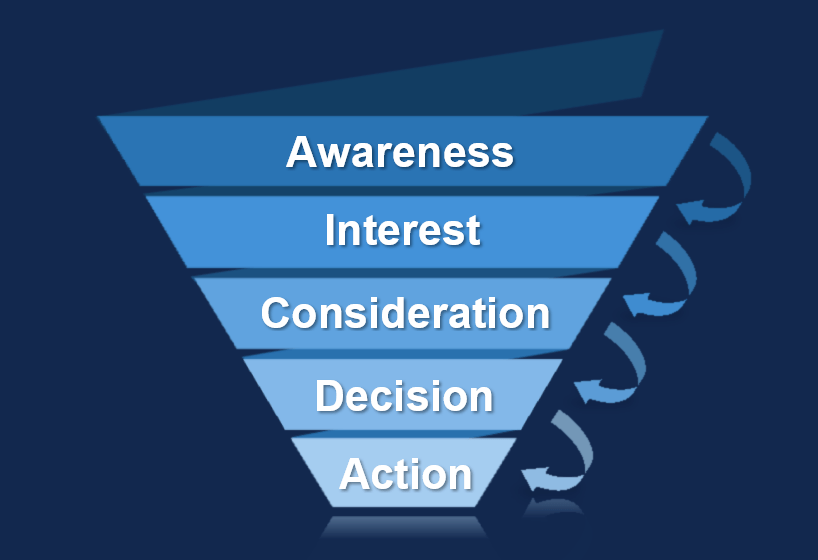 Awareness
The awareness stage is the first stage in the marketing funnel. At this stage, a person realizes they have a problem and actively searches for possible solutions. In their search, they discover your company through your marketing campaigns and their own research.
As first-time visitors, they become aware of your brand. There are two actions that arise at this stage. One is that your products and services don't have enough relevance towards solving their problem, so they leave and look elsewhere.
The second is that, if your products and services have the possibility of solving their problem, they'll stick around to find out more. As they begin to interact more closely with your brand, they'll start to educate themselves and gain a general interest in what you have to offer.
Best strategies for reaching people at the awareness stage:
Short videos: You can create short videos to introduce your business to viewers. You can show off how your company came together and display the unique value your company brings to your audience. With short videos, you can also introduce and highlight your products to attract new customers.
Infographics: Infographics of your company's processes help visitors understand your company and the value your products and services bring. You can also use infographics to highlight interesting facts and statistics to pull in interest from your audience.
Social media updates: With social media updates, you can build up your brand identity, create relationships with your fan base, and, most importantly, easily reach new audiences. You can post your short videos and infographics to draw your audience's attention. These two types of content are some of the best at gaining awareness on social media.
Other tactics you can use to build awareness:
Interest
Once potential customer discovers your brand, they'll move down the marketing funnel to the interest stage. This stage is where they'll start digging into information about your company, your products and services, and the helpful content you produce. The interest stage is where you start building a relationship with consumers.
You will generate more targeted content that pushes these leads further down the funnel. This targeted content helps you build more interest in your products or services.
Best strategies for reaching people at the interest stage:
How-to guides: How-to guides are one of the best ways for you to provide helpful and relevant information to your audience. The more helpful content you can provide, the more that your audience will interact with your brand.
Video tutorials: Like how-to guides, video tutorials help you build relationships with your audience. Videos engage your audience, and the helpful aspects of your content will help your audience identify your brand as a go-to source of knowledge.
Email newsletters: Regular emails keep your business at the top of your audience's mind. With advanced targeting and automation options, you can hit consumers with newsletter content such as relevant blog posts and videos that'll build your audience's interest.
Other tactics you can use to build interest:
Targeted advertisements
Industry events
Consideration
The consideration stage happens when potential customers begin to evaluate your brand and products, which means they think you're a viable option for solving their problem. In this stage, they show considerable interest in what you're offering, but they're not confident in their decision. They'll be considering other options as well in this stage, comparing your company to your competitors. Here's where you want to highlight the benefits of your products and services, as well as answer questions and provide demos and toolkits.
Best strategies for reaching people at the consideration stage:
Videos: Showcase in-depth looks at your products or services with videos. Videos help your audience visualize what you have to offer. A well-crafted video can help place your products above your competitors and can easily push your audience into the decision or action marketing funnel stages.
Online reviews and endorsements: Build trust in your brand's products and services by encouraging online reviews and endorsements. Your customers will be looking at reviews when researching your products and services. Having good reviews will push you to the forefront of your customer's minds, building you up as a trustworthy business.
Email reports and guides: Emails can also help you showcase the unique aspects of your products and services. You can send reports and product videos highlighting the value of your products and services, as well as guides to how your products and services help make life better for your customers.
Other tactics you can use to build consideration:
About us pages
Resource and product lists
Templates and toolkits
Forums
eBooks
Live chat
Demonstrations
Decision
After the consideration stage in the marketing funnel comes the decision stage. Here's where potential customers become prospects. They've narrowed down their options to two or three, and they only need a little more push to take action.
Often they'll let you know they're in this stage by interacting with your calls-to-action (CTAs). They'll engage with your contact forms, fill out surveys, get quotes, or place items in their shopping carts. These actions help you know when to present a case for your brand.
The decision stage is where you really want to push your value proposition. You need to let them know exactly how your product can solve their problem and why it can solve it better than other companies. To do this well, your marketing and sales teams will need to work together to nurture your prospects.
Best strategies for reaching people at the decision stage:
Product and pricing pages: Product and pricing pages will help you sell your audience on your products or services. It gives them all the information they need to decide if your business fits with what they need and their budget.
Specials and offers: A special offer can be the tipping point for someone who's on the fence about choosing your business. If you offer a discount or special price, it may win over your audience and get them to choose your business.
Customer testimonials: Leads want to feel confident that you're the best option for their needs. You can boost their confidence and trust in your business by showing them client testimonials that attest to your great work or great products.
Other tactics you can use to drive decisions:
Action
The action stage of the marketing funnel comes when prospects come to their final decision, and they're ready to act on that decision. Here is where your prospects turn into customers. At this point, your sales team will take over and help your prospects through the purchase transaction.
Your marketing team will want to keep an eye on these customers, though. If your customers had a good experience with your brand, they're likely to purchase from you again, and a bit of remarketing to these customers can go a long way. There is also the possibility that these customers will provide reviews and referrals, which will help with other prospects in earlier marketing funnel stages.
Best strategies for reaching people at the action stage:
Remarketing campaigns: Remarketing campaigns help remind customers of the things they looked at in the interest, consideration, and decision marketing funnel stages. Remarketing campaigns are one of the best ways to give your customers that final push towards action. Set up email campaigns to remind customers of recent products they viewed or items in their abandoned carts.
Forms: Forms are the main conversion method. You can have email subscription forms, contact forms, credit card forms for purchases, and so on. To help your audience take action, you'll need simple, well-designed forms.

The less complicated the form, and the less information that users have to enter, the less chance that your audience will abandon the conversion process.

Live demos: Live demos can help convince people that your product or service is the best fit for them. They can see how it works, which convinces them to take action.
Other tactics you can use to drive action:
Consultations
Guarantees
Discounts and offers
Subscriptions
Contact us pages
Taking the marketing funnel further with retention
Some versions of the marketing funnel take into account how customers move post-purchase. These additional steps describe what happens after a customer makes a purchase, and they include:
Loyalty: The loyalty stage happens when customers return to purchase additional times. These customers are much more likely to choose your brand over your competition.
Advocacy: The advocacy stage includes customers who not only show loyalty to your brand but who are fans of your brand. These customers are the type who buy into your loyalty programs and actively promote your brand to others.
Things consumers use to build loyalty and advocacy:
Customer support
Special bundles
Beta testers
Events
Surveys
Forums
Contests
Nonlinear funnels
The marketing funnel we outlined above is the traditional marketing funnel, but the buying process is continuously evolving due to changes in consumer behavior and technological advancement. As a result, the linear version often doesn't fully outline how marketing funnels work. With more information and more options available to consumers, the marketing funnel becomes a nonlinear process.
Consumers jump between the consideration stage and the decision stage and back again as they uncover more information. This process causes them to widen their once narrowed-down options, and they'll move to gather more information to narrow the options once more. Consumers also enter the marketing funnel at different stages.
You'll see cases of consumers entering in at the intent or consideration marketing funnel stages with buying signals. You may even see cases where consumers move from awareness to action without hitting any of the other steps. The linear marketing funnel is still useful in allowing marketers a simplified view of the customer journey so they can better visualize how their customers gather information and make purchasing decisions, but you need to keep in mind that it is simplified and that your customers will travel through the marketing funnel in different ways.
Our digital marketing campaigns impact the metrics that improve your bottom line.
See More Results

WebFX has driven the following results for clients:

$3 billion
In client revenue

7.8 million
Leads for our clients

5.2 million
Client phone calls
Benefits of marketing funnels
Marketing funnels are extremely beneficial to your business. The main benefits of marketing funnels include:
Understanding the buyer's journey: Marketing funnels make it easier to understand and follow the buyer's journey. With it, you can create marketing plans to target each stage of your customer's decision-making process with greater precision.
Tracking more than sales: The marketing funnel can be applied to any decision process that customers make, so you can apply marketing funnels to any action you consider a conversion (like calls, follows on social media, or email subscriptions).
Optimizing your marketing strategy: With marketing funnels, you deliver content to your audience at the right moment. By outlining your customers' journey, you can deliver tailored content that's unique to where they're at in the funnel and keep leads in the funnel to lead them to the next stage.
B2B and B2C marketing funnel differences
Marketing funnels can change depending on your target market. It's good to keep in mind the general differences between a B2B marketing funnel and a B2C marketing funnel. When you know the difference between B2B vs. B2C funnels, you can adjust your marketing funnel to fit your business's structure best.
B2B
B2B businesses have a larger, cross-departmental customer base because these types of businesses market to other companies. As such, B2B audiences have more focused buying intent. When companies buy, they know what they need to increase their workflow and productivity.
They'll spend less time in the awareness and interest stages of the marketing funnel and spend more time in the consideration and decision stages. B2B customers also interact directly with your sales representatives once they reach the bottom of the marketing funnel, so well-written reports and practiced one-on-one interaction are important aspects of the B2B marketing funnel.
B2C
With the consumer marketing funnel, customers are individual consumers. They spend a good amount of time building interest in your brand, but they'll often stay in the consideration stage as they repeatedly widen and narrow their search.
Customers often move down the funnel individually or with a small group of friends or family with trusted input. They also may never interact directly with anyone from your company throughout their whole buying process, but that doesn't mean that you should skimp on the content you send to them, as content and remarketing strategies are some of the best means at getting B2C audiences to act.
A hole in your marketing funnel will drain your sales.
Learn how to patch it with our free tool.
Fix Your Marketing Funnel

WebFX can help you build your marketing funnel!
Ready to get started building your marketing funnel? WebFX has 25 years of experience helping businesses build and customize their marketing strategies for each of the marketing funnel stages.
Our talented, award-winning team of over 500 digital marketing experts will help you build a marketing funnel that perfectly matches your customers' needs. Contact us online or call us at 888-601-5359 to talk to a digital marketing specialist about how you can apply the marketing funnel to your business!
Trevin serves as the VP of Marketing at WebFX. He has worked on over 450 marketing campaigns and has been building websites for over 25 years. His work has been featured by Search Engine Land, USA Today, Fast Company and Inc.

WebFX is a full-service marketing agency with 1000+ client reviews and a 4.9-star rating on Clutch! Find out how our expert team and revenue-accelerating tech can drive results for you! Learn more
Try our free Marketing Calculator
Craft a tailored online marketing strategy! Utilize our free Internet marketing calculator for a custom plan based on your location, reach, timeframe, and budget.
Plan Your Marketing Budget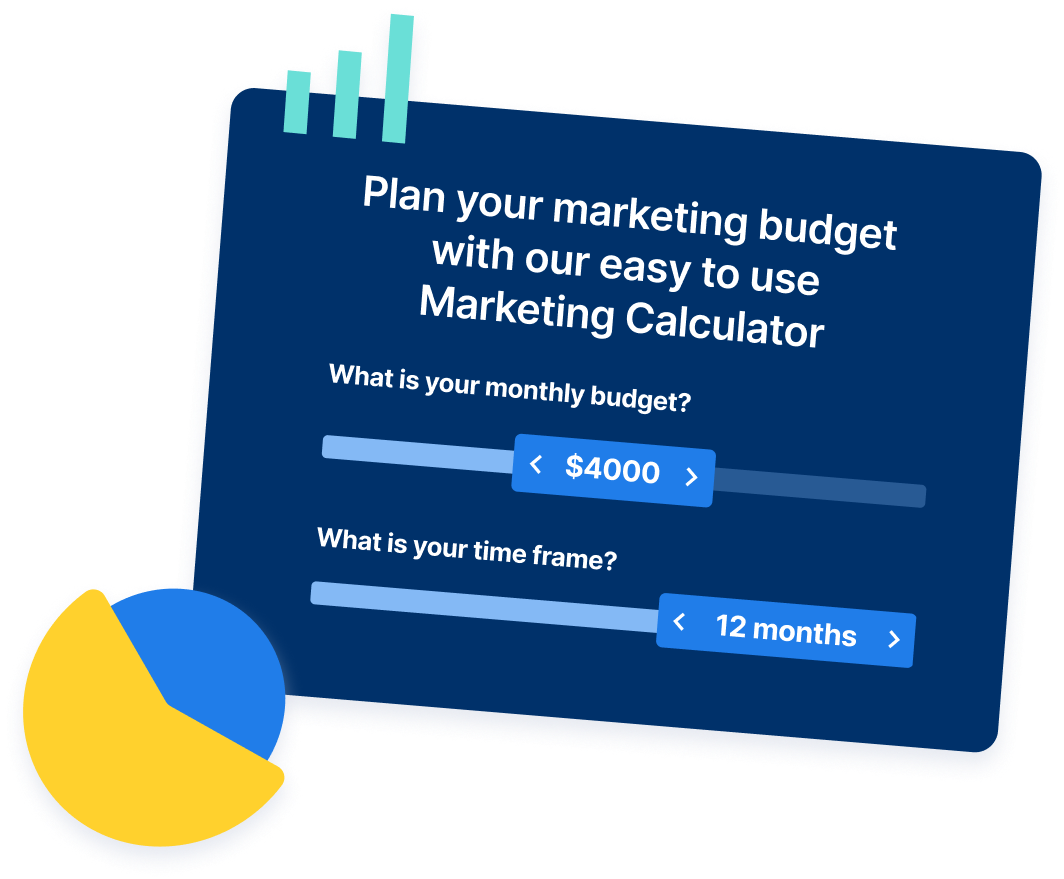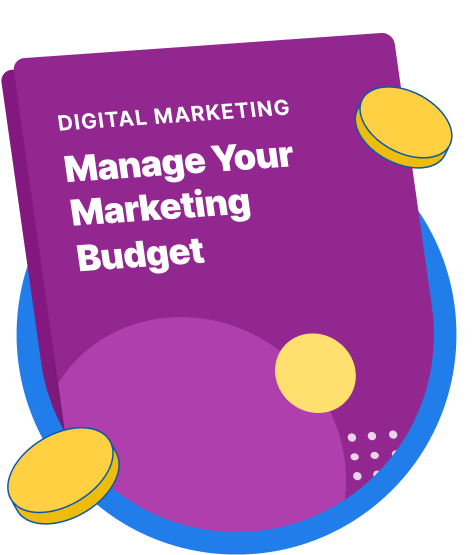 Maximize Your Marketing ROI
Claim your free eBook packed with proven strategies to boost your marketing efforts.
Get the Guide
Try our free Marketing Calculator
Craft a tailored online marketing strategy! Utilize our free Internet marketing calculator for a custom plan based on your location, reach, timeframe, and budget.
Plan Your Marketing Budget