Best Ecommerce Services: 9 Ecommerce Services to Convert
When you sell your products online, you need a way to attract people to your store. That's why digital marketing is so essential for ecommerce websites. It's also why you can benefit from partnering with WebFX, the agency with over 25 years of experience.
9 ecommerce marketing services for driving conversions
In today's world, people spend hours upon hours using the Internet. Often, they even do their shopping online — which is why digital marketing is the perfect way to rocket your business to new levels of success!
Fortunately for you, digital marketing is our specialty! With over 1020 client testimonials, WebFX is the ecommerce marketing agency businesses trust to optimize their online advertising campaigns and drive up conversions.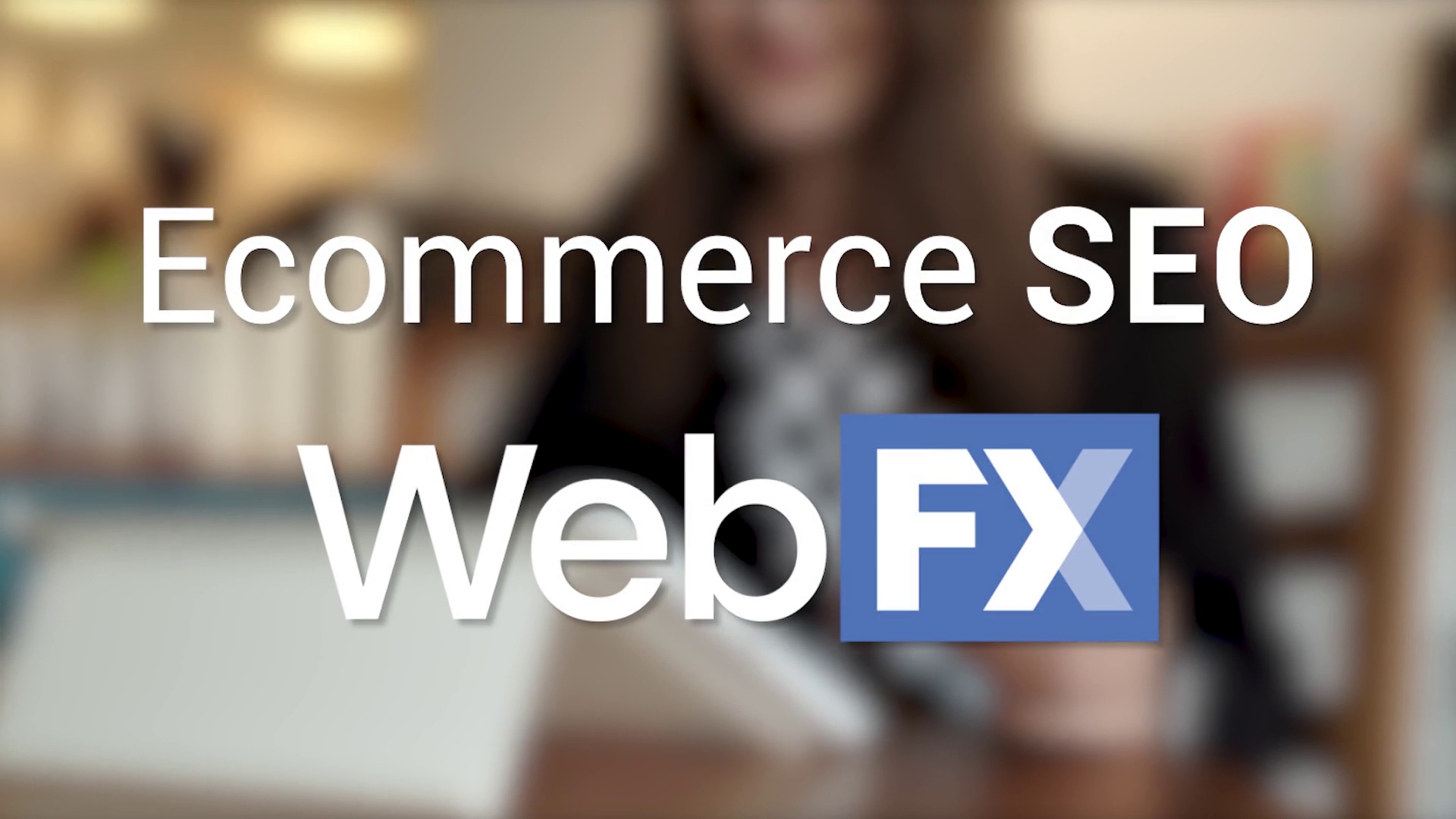 We offer nine of the best ecommerce services out there, and we'll break down each of them below. Read on to learn more, and then partner with WebFX to have these services applied to your ecommerce marketing. Just call us at 888-601-5359 or contact us online to get started!
Partner with a team of ecommerce masters!
WebFX campaigns have delivered more than 12,936,451 ecommerce transactions in the last 5 years
Read the Case Studies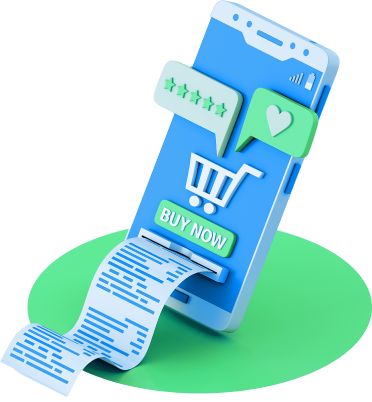 1. Ecommerce search engine optimization (SEO) services
One of the best ecommerce services available is search engine optimization (SEO), or the practice of optimizing your web content to appear in Google search results. When you show up in response to people's queries, people are likely to check out your website to get more information
When you partner with WebFX, we'll help you optimize every page of your website for Google rankings. Our team can employ numerous tactics to make this happen, from integrating keywords to optimizing images.
2. Ecommerce pay-per-click (PPC) advertising services
Another way to boost your ecommerce strategy is to use pay-per-click (PPC) advertising. PPC ads appear at the top of Google search results and lead users to specific landing pages where they're encouraged to convert.

WebFX can help you through every step of launching your PPC campaign, from creating your account in Google Ads to designing your landing pages.
3. Social media marketing and advertising services
When Internet users aren't browsing Google results, they're frequently spending time on social media. That makes social media one of the best places for you to take your online marketing, as it can provide you with a much wider audience.
At WebFX, we know how to optimize a marketing campaign for every major social media platform. From scheduling posts on Facebook to running in-feed ads on Instagram, we can help you make the most of social media.
4. Ecommerce web design and development services
For all the good that strategies like SEO and PPC can do, marketing an ecommerce website starts with the website itself. That's why it's essential that your business practices good web design.
With WebFX's web design and development services, your site can provide the best possible user experience for visitors. We can implement responsive design, optimize page load speeds, and so much more to ensure that users stay on your site to make a purchase.
5. Content marketing services
While many users may come to your site with the intention of buying something, others need to be drawn in through a different method: Content marketing. Content marketing involves crafting compelling web content that your audience will find interesting and useful.
WebFX can help you create a wide range of web content in a variety of formats. Our videographers can make stunning videos for your website, and our team of expert copywriters can craft engaging articles and blog posts.
6. Amazon marketing and advertising services
Your website isn't the only place you can sell your products online. If you want to expand your online presence even further, you can benefit from setting up an Amazon store and marketing it to your potential buyers.
WebFX can help you make this happen. From setting up your store to crafting your Amazon ads, we can handle everything needed to successfully run an Amazon advertising campaign.
7. Email marketing services
Another great addition to your ecommerce strategy is email marketing. When you send emails straight to your potential customers' inboxes, they'll likely catch people's attention, and even lead many of them to convert.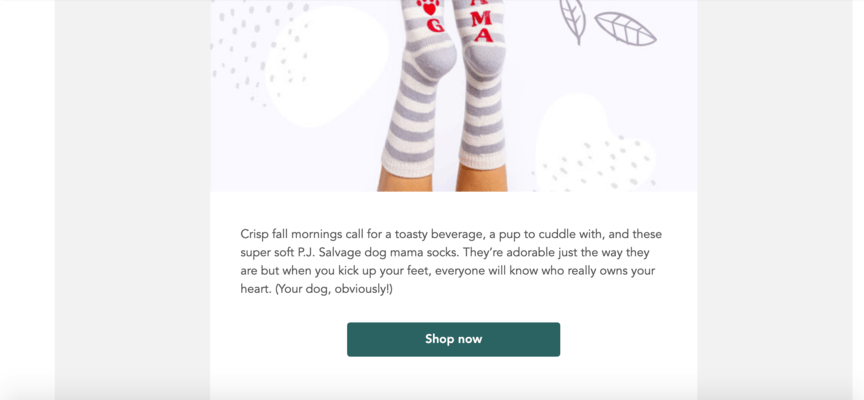 At WebFX, we'll help you launch your email marketing campaign. We can set up email capture forms on your website for people to submit their email addresses, and we can help you craft the content you send out to the people on your email list.
8. Conversion rate optimization (CRO) services
One of the most critical elements of marketing for any business is conversion rate — how many of your potential customers are converting. When you have a higher conversion rate, you increase your return on investment (ROI) and boost revenue for your business.
For that reason, WebFX offers conversion rate optimization (CRO) services for your ecommerce website. We'll assess the various elements of your site and your marketing to determine what you can do to boost your conversion rate, and then help you put it into action.
9. Walmart Marketplace and Target+ services
In addition to Amazon, Walmart Marketplace and Target+ are two valuable outlets for selling your products online. When you sell through them, people who might be more comfortable buying from either of those outlets than your website will still be able to purchase your products.
WebFX can help you set up accounts on both platforms and get your product listings up quickly. We'll help you optimize your listings to appear in more search results and drive interested leads.
Why do you need ecommerce marketing services?
While you no doubt recognize the importance of digital marketing for your ecommerce strategy, you may also be wondering what you gain from seeking help from an ecommerce marketing agency. After all, why can't you just handle it all on your own?
Though it's certainly possible for you to manage your marketing alone, it's not advisable. By taking advantage of external ecommerce marketing services, you can boost your various campaigns in ways you never could alone.
Here are three ways you can benefit from having an ecommerce marketing partner.
1. Third-party services save you time and effort
Marketing an ecommerce website can be a lot of work. Trying to single-handedly manage the many tasks associated with each of the strategies listed above, from SEO to email marketing, can quickly become overwhelming.
Working with an ecommerce marketing agency, however, alleviates this problem. Third-party services allow you to let a team of experts take the wheel — a team of people who can devote all their time and resources to your marketing.
This arrangement frees you up considerably, allowing you to focus on running your ecommerce business.
2. Third-party services give you access to advanced resources
Many marketing tactics require the use of specific tools or resources to be effective. For example, managing a social media account is often made easier with the aid of software like Hootsuite, while running PPC ads require knowledge of Google Ads.
While some of these tools are simple enough to figure out, others can be much more complex. Even if you gain access to them for your business, several of them may end up too complex for you to know how to use them to your benefit.
With third-party ecommerce marketing services, though, you don't have to worry about understanding these advanced tools. Not only do marketing agencies already have access to all the tools they need to optimize your campaign, but they're also intimately familiar with how they work.
When you partner with digital marketing experts, they'll know how to get the most out of all the tools available to them to drive results with your various campaigns.
3. Third-party services come with greater expertise
The final major benefit of working with a marketing agency is simple: Marketing agencies can drive bigger and better results with your marketing.
When you handle your marketing on your own, there's only so much you can do. You must balance marketing your business with running your daily operations, all while trying to learn the ins and outs of digital marketing.
So, if you don't have extensive knowledge on how to run an SEO campaign or monitor a PPC ad, you may want to turn to the experts for help.
Third-party ecommerce services allow you to tap into the extensive knowledge and experience of marketing experts. This experience goes beyond knowing how to use tools — it's about knowing which strategies work best and how to drive the best results with them.
Most digital marketing agencies have years of experience driving up leads and conversions through marketing and advertising, and they know exactly what it takes to make it work.
Why choose WebFX?
If you know you want to partner with a digital marketing agency, there's no better choice than WebFX. We know what it takes to drive results for your ecommerce website, and we'd love to show you firsthand.
WebFX is based in Harrisburg, Pennsylvania, but we work with businesses across the country. Whether you're working from Los Angeles, New York City, Miami, or somewhere in between, we can give your marketing a boost.
We have over 25 years of experience working in digital marketing, giving us a vast expertise when it comes to online advertising. Still unsure? Just look at the numbers — we've driven 7.8 million leads for our clients just within the past five years.
When you partner with us, you'll have access to MarketingCloudFX, our custom digital marketing software powered by IBM Watson. You'll also receive a dedicated account representative to work closely with you throughout the entire process.
Let WebFX help you boost your ecommerce strategy
Ready to get started with the best ecommerce services around? At WebFX, we can't wait to start driving results for your business.
To get started with us, just give us a call at 888-601-5359 or contact us online today to learn about our ecommerce services!
Earn a 20% greater ROI with WebFX