Ecommerce Consultants: 8 Tips for Choosing the Best One
As an ecommerce business, you need a digital marketing plan that will maximize opportunities for earning new leads and revenue for your business. Hiring an ecommerce consultant will help you streamline your marketing efforts and earn the best possible return on investment (ROI).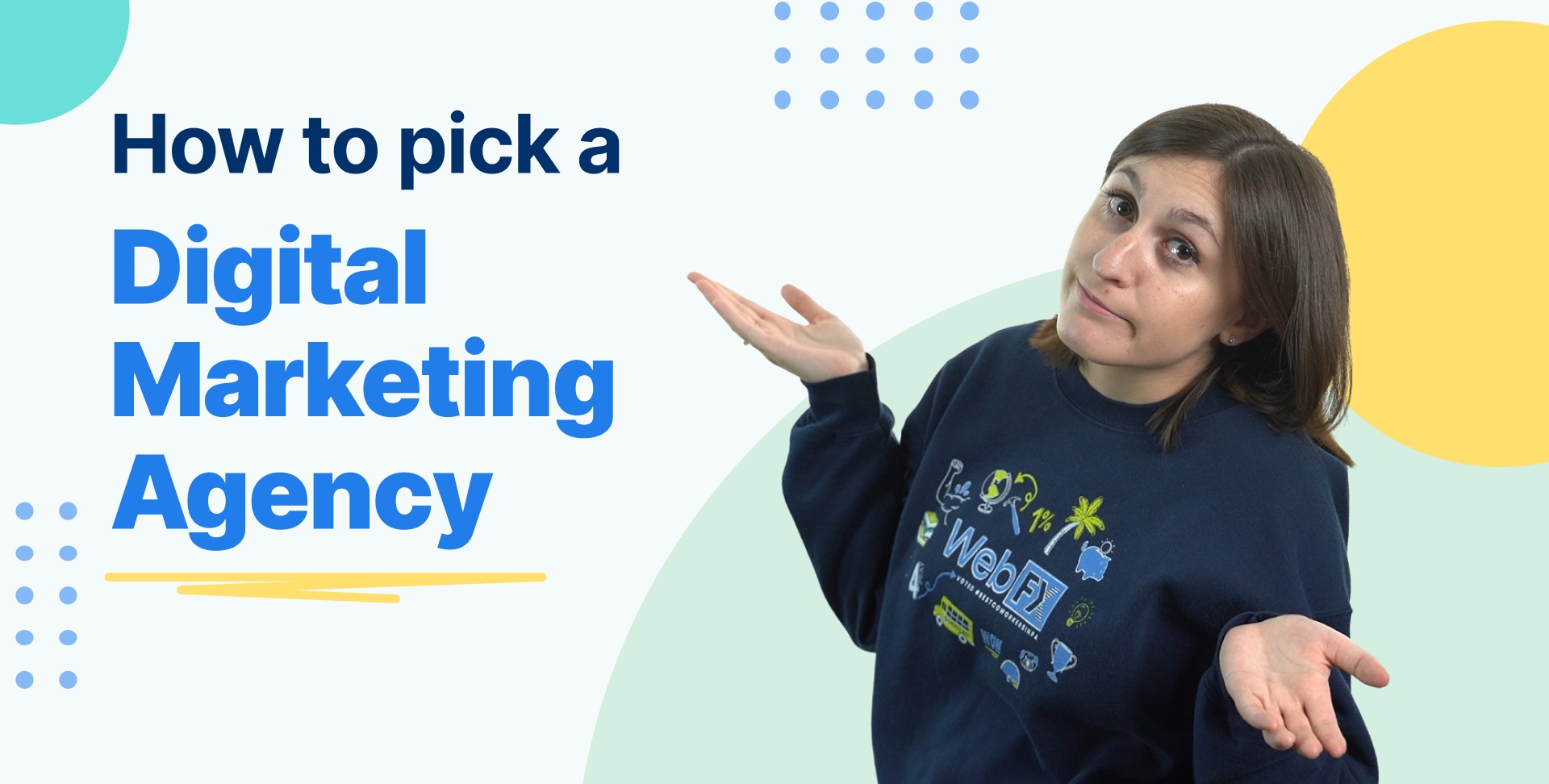 It is crucial that you pick the right ecommerce marketing consultant for your business. You want to partner with a company that will produce a campaign that reflects your business and drives results.
On this page, we'll discuss eight tips on how to find the right ecommerce consultant for your business. If you're looking for an ecommerce consulting firm with an experienced team, call us today at 888-601-5359 to speak with a strategist.
Our digital marketing campaigns impact the metrics that improve your bottom line.
See More Results

WebFX has driven the following results for clients:

$3 billion
In client revenue

7.8 million
Leads for our clients

5.2 million
Client phone calls
1. Ask for referrals
When you look for an ecommerce consultant, it is difficult to know where to start. How do you create a list of potential candidates? There are dozens of sites that can provide you with a list of options, but how do you narrow your focus?
The best thing you can do is ask for referrals. There are dozens of companies that use digital marketing services for their ecommerce business. Asking other companies if they have any recommendations about consultants will help you narrow your search.
When people have positive experiences with other companies, they are willing to provide you with referrals. This helps you obtain a list of companies that you know provided a positive experience for others. It will help you figure out which ecommerce consultant is right for you.
2. Look at their services
Once you have a list of viable options, you'll want to check out these business consultants. The first thing to look for is their services. Services are important because they are a great indicator of what expertise they have to offer your business.
If you need multiple services, you should check to make sure the consultants on your list offer them. If they don't offer them, eliminate them from your options.
There are numerous services consultants offer. These include:
Try to find a company that is full-service, if you can. A full-service ecommerce consultant will specialize in multiple strategies listed above. This is beneficial because they'll help you manage all your campaigns in one place.
To help your business choose the right ecommerce business consultant, look through their services to ensure they have everything you need.
3. Look at their pricing
Once you know a consultant has the services you need, review their pricing page. Your budget is important to your business. You want to find an ecommerce consultant that fits within your marketing budget.
This is a challenging task because many consultants hide their prices. The reason they do this is to prevent other companies from knowing their prices or to get leads to contact them. It's more challenging for your business because you won't know if they will work within your budget without taking the time to set up campaign plans with the firm.
Your best option is to find a company that offers transparent pricing. These companies openly share their prices with their audience so they have the knowledge to make the right choice for their business.
If you can't find an ecommerce consulting company with transparent pricing, you'll have to contact them and inquire about their prices. When you ask about pricing, make sure that they include the services you need. Finally, compare prices and packages to see which one works best.
Finding the prices of a consultant's services could prevent more stress for your business. Look for transparent pricing and as the company if you need additional help with building your campaign.
4. Check out their portfolio
By looking at a consultant's portfolio, you will get a feel for the kind of successful work they do for their clients. A portfolio also indicates how well your companies will mesh together.
A portfolio will allow you to see if they only produce results for a few clients or if they produce consistent results for multiple clients. Your ecommerce consultant needs to drive success for all types of clients across different digital marketing strategies.
When you look at their portfolio, see if they have experience with your industry. It shouldn't be a requirement, but it will help you feel more confident with that digital marketing company. When a company knows your industry, they know how to produce a campaign that works in your industry.
Also, look at the broad scope of their clients if they don't have experience with your industry. Do they only focus on a few industries, or is there diversity? A variety of clients indicates that they are willing to learn about new industries.
If a company doesn't have a portfolio online, they probably aren't a good fit to work with your business. A company that is confident in the work they do will have a portfolio on their website because it attracts more clients.
Looking at portfolios allows you to gain insight into the results ecommerce consultants have earned for other clients, and it helps you to choose the best option for your business.
5. Ask about their experience with ecommerce
When you look at a consultant's portfolio, you can see their experience with different types of business. To get a full understanding of their experience, ask them about campaigns they've created for ecommerce businesses.
You want to ask them numerous questions about their ecommerce consulting experience. Here are a few sample questions you can ask a consultant:
What strategies do you use for ecommerce businesses?
How do you design websites to promote conversions? What elements do you use on your site?
Do you have an example of when you drove positive results for an ecommerce client?
What is your experience with my industry?
If you don't have experience with my industry, how do you go about creating a campaign that works for my business?
When you ask questions, they should be directly related to ecommerce businesses. You need to know that your consultant has enough experience to create a campaign that is effective for your business.
6. Ask about their experience with other clients
When you try to choose the right consultant for your business, don't be afraid to ask questions. You don't need to restrict your questions to being ecommerce-related (though it is important to ask those questions). It is imperative that you get a full picture of your consultant to decide if they are right for you.
So, what questions can you ask a consultant? Here are a few examples to consider:
How do you plan and implement strategies for your clients?
What is your experience with (digital marketing strategy)?
How do you handle negative results from a campaign?
How does your team tackle a campaign? Do they work cohesively or is it individual projects?
There is more to an ecommerce consultant that knowing how to run an ecommerce campaign. You need to understand their company fully, from their strategies to their staff. It will help you focus on a consultant that fits what you seek.
You should also ask your consultant to give you a mock digital marketing plan for your business. They don't need to go into detail, but they should be able to lay out some basic details about how they would tackle your digital marketing plan.
Before you meet with a consultant, think of a few questions or concerns you have about your campaign. A good ecommerce marketing consultant will answer most of your questions, if not all. It will help you understand which company works best for your business.
7. Look at client testimonials
If people have a positive experience with a company, they are more than willing to leave a positive review. These client testimonials help you understand others' experience with an ecommerce consultant.
Viewing a consultant's client testimonials can help you pick a company that fits your business's needs. They're a great indicator of how well the consultant does business and cooperates with their clients.
When a consultant has dozens of testimonials, it's a good indication that they do quality work for their clients. You want to see testimonials about different types of strategies, too. If a consultant is full-service, you should see testimonials from clients who used different services and not just one.
Client testimonials allow you to tell if a consultant is a good fit for your business. Reviewing them will help you focus on a few top choices to create your ecommerce digital marketing plan.
BONUS READING: ENTERPRISE ECOMMERCE PLATFORMS
8. Check out their team and company values
When you partner with an ecommerce consultant, you will most likely work with them for a long time. It is best practice to make sure that you hire a consultant you can work well with for the long term.
First, you'll want to check out their team. Their team is the collective group of people that will create and run your campaign. You want to investigate them to see how they operate.
It is important that you learn about their experience. Do they have years of experience with campaigns or are they just beginning? Is there a mixture of both? Knowing the team's history will help you find a consultant that maximizes your results.
In addition, try to partner with a company that has a team that communicates well and shares ideas. A positive team dynamic is important for producing a successful campaign.
Second, you'll want to check out their company values. Company values are important because you need to work with a consultant that has the same values as your own business. A difference in values can create an unpleasant experience for your business.
If your company values quality work over the quantity of work, it is difficult to partner with a consultant that values the opposite. It will be a challenge to see eye to eye and come to an agreement.
When you are working with a company long term, you want to create a smooth partnership. To find the right ecommerce consultant, you need to investigate a company's team and their values. Doing this will help you focus on the company that fits your needs best.
BONUS CONTENT: 130+ USEFUL ECOMMERCE STATS FOR 2020
WebFX is a top ecommerce consultant
If you want to achieve success with your digital marketing campaign, the first step is to find the right ecommerce consultant who will help your business reach new leads. More leads will garner additional conversions, which will then drive positive results for your ecommerce business.
At WebFX, we have years of experience working with ecommerce clients. We're a full-service digital marketing company that knows how to create campaigns that drive results.
We have a team of 500+ experts that will bring their knowledge and expertise to your campaign. Our award-winning team of Internet marketers will help you create a digital marketing plan that works for your business. We focus on building the best plan for your ecommerce business so you can maximize your results.
If you're looking for a company that knows how to drive results, look no further. To date, we've driven over $3 billion in sales and over 7.8 million leads for our clients. We focus on putting our clients' success first.
Our clients love the work we do, too. In fact, we have 1020 client testimonials from a variety of industries. Check them out to see what it's like to partner with a top ecommerce consultant like WebFX.
Get started with ecommerce consulting today
If you're ready to partner with a top ecommerce consultant that drives results, contact us online or call us today at 888-601-5359 to speak with a strategist to learn more about our business consulting services.
We look forward to helping your ecommerce business grow!
Earn a 20% greater ROI with WebFX