What Is Employment Marketing?
If your company is like most, the first thing you do when you have open positions in your company is post them online. You want to reach as many qualified people as possible and online job boards can help you attract a great pool of candidates.
Beyond posting to job boards, you can maximize your pool with a clear employment marketing strategy. These sites are great for reaching a wide audience, but it's also important to help potential applicants learn about your company and mission.
Employment marketing is a great way to do this. It helps more qualified candidates find your job postings and shows them what sets your company apart from their other options.
If you want to learn how employment marketing can help you gain more qualified candidates, call us today at 888-601-5359 or keep reading to learn more about employment marketing!
We foster and form long-term partnerships so that your business has long-term results.
Over 90% of WebFX clients continue partnering with us into year 2 of their campaign.
Hear from Our Happy Customers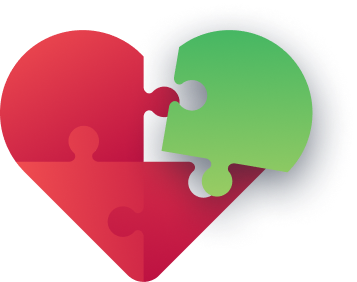 What is employment marketing?
Employment marketing is the method of marketing that boosts the visibility of your job openings online and connects you with the best possible applicants.
When you utilize employment marketing, you can use many of the marketing strategies you use to attract customers or clients, but tailor them to potential employees.
The biggest differences between employment marketing and regular marketing are the goals you set and the results of your campaigns. With regular marketing, your goal is to generate more leads and revenue, while employment marketing focuses on attracting the employees that will help you better serve your future customers.
How do you market a job opening to candidates?
Marketing a job opening is similar to marketing a product in that you need to highlight both details and benefits. You need to tell prospective candidates that the job entails, then show them why they should want to join your team.

When you market a product, you tell people all the great features. You appeal to them by explaining how it will positively impact their lives — and you can do the same for your job openings.
You want to tell candidates how a position can positively impact them, whether that's great work-life balance, the potential for growth, or mission-driven work. This will make them more likely to apply than a list of the job responsibilities.
You'll also want to highlight anything that makes your company's culture unique. Do you have a different work environment than other companies? Do you offer unique benefits like flexible scheduling? This is both enticing for potential applicants and can help you attract candidates who will work well in your existing company culture.
Regardless of what you choose to focus on, it's important to be authentic. Be honest about what the work environment is like. Post videos and photos of your employees instead of generic videos or stock photos. You want to get people excited about working for your company who will work well on your team, so your employment marketing materials need to give an accurate look at what that is like.
This will draw out more enthusiastic and excited applications from candidates who could make a great fit. It requires some time to figure out the best way to represent your company, but it's entirely worth it in the long run when you're able to hire the best possible employees for each of your positions.
Employment marketing channels
Once you've written exciting, honest job descriptions, you want to reach as many candidates as possible. Two of the best ways to do that are search engine optimization (SEO) and pay-per-click (PPC) advertising.
Search engine optimization (SEO) through Google's job feature
Search engine optimization (SEO) is the process of improving your website's rankings in search results for keywords related to your business, and it's a little different for employment than it is for selling products or services. When it comes to maximizing your visibility in search results, it's essential to get your open positions listed in Google's jobs section.
This section pulls in listings from popular job boards like Indeed and Monster, as well as from individual company websites. It used to be extremely difficult to get job listings on your website to show up in search results, but with the Jobs feature, businesses have the chance to compete with listings sites for visibility.
When you search for jobs on Google, a box appears at the top of the search results with job postings.
This feature is designed to connect job seekers with openings and show them all of the information they need about a listing right from the results page. When people search for jobs, they'll see this box before the organic listings and be able to easily filter to the listings that best fit their needs.
Many of these listings are pulled directly from job posting sites, but there are a few ways to get your openings to rank higher in Google Jobs. The best way to do this is by adding job posting structured data to your post. This helps Google better understand your listings and show them as results for qualified potential applicants.
There are a few key pieces of data that you need to include to maximize your chances of ranking well in job listings.
Salary
For many job seekers, it is important to know the potential pay before spending time on an application. Google recognizes this and makes base salary an option to include in job listings.
It is important to include the salary so you don't miss out on candidates if they filter their search results to show positions that list the salary. It will also draw in more interested candidates because they know the expected pay.
Description
Google includes detailed descriptions of each job posting, and if your description is only a few sentences long, it likely won't be interesting to potential applicants.
If you want to encourage people to apply to your job, you need to include as much information as possible in your descriptions. You should also elaborate on what candidates need to submit for consideration, especially if you require writing samples or other examples of previous work.
Employment type
You'll need to clarify for each listing whether the position is a part-time job, full-time, or temporary. This information is essential for job seekers, and many of them use it to filter out the positions that don't match what they're looking for.
Location
One of the biggest factors in most job seekers' searches is location. Unless they're considering remote positions, they'll typically search for jobs in a specific city or region.

You want to make sure to appear in searches for local users, so it's important to include your location for each position. Including this information will help you draw in candidates that are looking for jobs in your area and prevent you from wasting time on applicants on the opposite side of the country.
Proper Title
Google recommends keeping your title simple and readable. Each listing title should indicate the exact job title for the position — e.x. "Marketing Assistant," "Plumber," or "Electrical Engineer". Don't include other unnecessary information like job codes, dates, salary, or the company name.
It is also important to limit the number of special characters you use. Some companies attempt to grab applicants' attention with titles like
" ******IMMEDIATE HIRE!!!! GREAT BENEFITS!!!! MARKETING SPECIALIST!!!*****."
Google does not like this excessive use of characters and your listings can suffer as a result. Keep your titles simple, clean, and readable.
While ranking for Google's job listings isn't exactly like SEO, it offers the same benefits. You can attract more qualified applicants and build a strong pool of candidates to interview and hire.
It also helps you reach potential applicants as they're actively searching for jobs. Unlike TV or radio ads, which interrupt people who may not be searching for jobs as they're trying to watch or listen to something, SEO helps you get in front of people as they research job opportunities.
Pay-per-click (PPC) advertising
Pay-per-click (PPC) advertising is another great way to draw in interested candidates. As the name implies, these ads are based on a model in which advertisers pay a set amount for every click to their website. The most common form of PPC ads are the listings marked "Ad" at the top of search results for certain words and phrases.
These advertisements are great for drawing in qualified candidates because their placement can be highly targeted to qualified users. In fact, 65% of all high-intent searches result in an ad click. People who click on PPC advertisements tend to be more likely to convert — and with employment marketing, that can lead to more applications.
How PPC ads work
These advertisements operate on a bidding system. For ads in search engines, you select your target keywords (like "engineering jobs Harrisburg PA"), then set a bid for how much you're willing to pay for every click to your website from a user who searches that keyword.
If your bid is among the highest for a keyword, your ad will display at the top of search results whenever a user searches it. Then, if — and only if — they click it and visit your website, you'll pay your bid amount.
Many companies like PPC because it is easy to track. From the minute you launch a campaign, you can monitor how people interact with each ad. You'll know who clicks on it, and if they take action (like applying for a job) after arriving on your site.
You can also maintain complete control over your budget with PPC. If you only want to spend $500/month on PPC ads, you can set that budget and never worry about going over it. This makes it an easy channel to track and scale.
2.PPC ads on job boards
Google isn't the only place where you can place PPC advertisements. Many job boards also offer the opportunity to boost visibility with paid campaigns.
These PPC advertisements work much like their search engine counterparts in that employers can set a budget, pay only when users click, and closely track the results.
This is a great way to help more people see your job listing. Many people search on job boards for new opportunities, and paying for visibility can help you maximize your reach.
PPC is a great way to reach more interested candidates because, much like SEO, it allows you to connect with potential applicants as they're actively searching for jobs. This will help you draw in more qualified candidates than running ads in places where users don't typically spend time when they're job hunting.
WebFX is a partner businesses trust.
Hear from HydroWorx, who saw a 236% increase in organic sessions with WebFX services.
Watch the Video Testimonial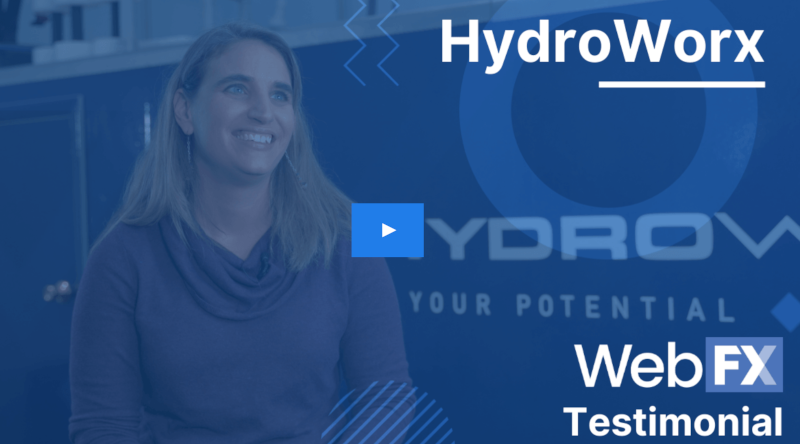 Employment marketing services from WebFX
If you want to start reaching more qualified candidates for open job opportunities, WebFX can help. We're a full-service digital marketing agency and a leader in employment and recruitment marketing.
We have a team of 500+ digital marketing experts that stay on top of the industry and will contribute their experience to your campaign. We'll help you create a customized plan to reach the candidates you want, and help your company attract and hire employees that can help you reach your business goals.
Our clients love the work we do, too — in fact, we have over 1020 client testimonials from a variety of industries. Check them out to hear for yourself what it's like to partner with one of the top agencies in the industry!
Learn more
Ready to start reaching more qualified candidates? Contact us online or call us today at 888-601-5359 to speak with a specialist. We look forward to working with you!
Earn a 20% greater ROI with WebFX