Not all digital marketing agencies are built the same way. For one thing, some agencies are much larger or smaller than others, or they offer services to different geographical regions. But another crucial distinction between different agencies is in which services they offer.
Some agencies specialize in a particular area of marketing — for example, maybe one agency focuses entirely on designing websites.
But if you want a comprehensive marketing plan, you can benefit from partnering with an agency that offers full-stack digital marketing services.
What exactly is full-stack marketing, though, and how can it help your business?
Read on to find out! Then partner with WebFX — the agency with over 1020 client testimonials — for our digital marketing services. Just call 888-601-5359 or contact us online to get started!
Our digital marketing campaigns impact the metrics that improve your bottom line.
See More Results

WebFX has driven the following results for clients:

$3 billion
In client revenue

7.8 million
Leads for our clients

5.2 million
Client phone calls
What is full-stack digital marketing?
Full-stack digital marketing is a form of digital marketing that encompasses a wide variety of marketing types rather than focusing on a single strategy.
As mentioned above, many companies choose to focus their efforts on one specialty, be it web design or paid ads.
Full-stack agencies, however, opt for a "jack-of-all-trades" setup, providing online marketing services across the board.
How can you benefit from partnering with a full-stack agency?
If your business only needs help with one strategy, a single-service agency might be fine.
But if you need help with all your online marketing, you'll want to partner with a full-service agency. Let's say you need help with your paid advertising and social media.
You could go to one agency for paid ads and another for social media, but then you'd have to keep up with two separate agencies that wouldn't be in sync with one another.
A full-service agency, however, could handle both of those strategies.
That would enable you to concentrate your attention in one place and synchronize your various campaigns.
What services does full-stack marketing include?
We know that full-service marketing agencies offer numerous services — but which services, specifically? Some of the more niche services that full-stack agencies offer will vary, but you can always count on them to provide all the core strategies that make up digital marketing.
Here are six services to expect from full-stack digital marketing agencies!
1. Search engine optimization (SEO)
Search engine optimization (SEO) is a type of marketing that focuses on getting your web content to rank in relevant Google search results.
The idea is that when people search for terms related to what you offer, they'll encounter your website and end up converting there.
A full-stack marketing agency will take various steps to boost your chances of making it into Google search results, including:
By satisfying Google's ranking algorithms, full-service agencies can significantly drive up your site traffic.
2. Pay-per-click (PPC) advertising
Pay-per-click (PPC) advertising is another service that any full-stack agency will be sure to offer. When you run paid ads in Google, you can achieve a similar effect to SEO, where people click on the links in search results and discover your site. It's not organic, but it drives faster results.

The first thing an agency will do is help you come up with a list of target keywords.
From there, the agency will work with you to develop a bidding strategy that you can use to bid on your keywords.
When people click on your ads, they'll be directed to landing pages that encourage them to convert.
Full-stack agencies can help you optimize these, too, ensuring maximum conversions and — consequently — maximum revenue.
3. Social media marketing
Social media is one of the most popular locations on the Internet, so it's no surprise that it provides a fantastic marketing opportunity.
For that reason, most full-service agencies offer social media marketing services to help you promote your brand where users will be sure to see it.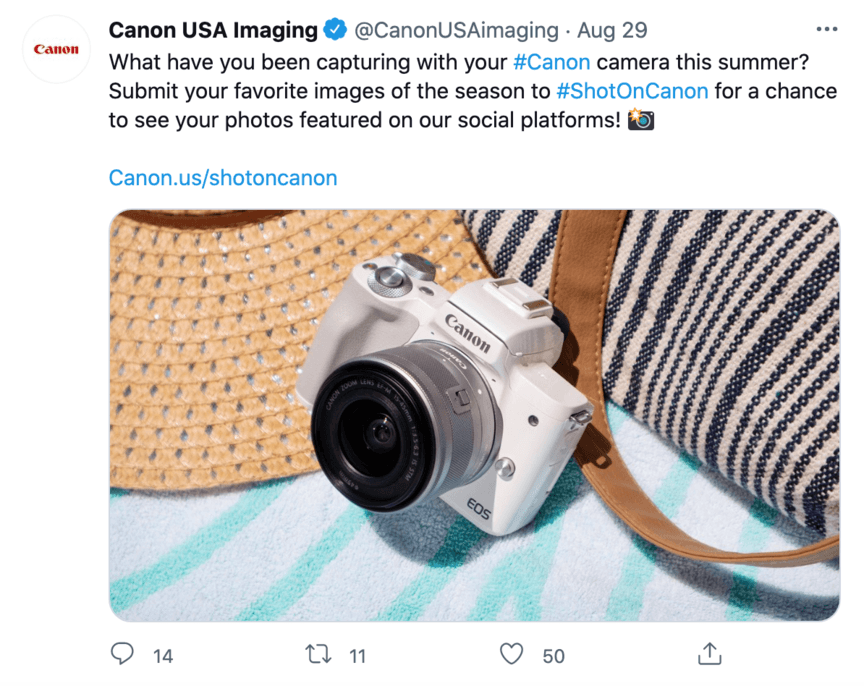 An agency can help you set up your social media page and create organic content to post, from infographics to videos. They can also help you launch paid ad campaigns on social media, enabling you to display ads right in users' feeds.
You can even target users based on age, location, and more.
4. Web design and development
Your business will never succeed online without a website.
Your site is the place where all your other online marketing leads, so not only do you need to have one, but it needs to be designed in a way that's appealing to users.
Fortunately, any full-stack digital marketing agency will be happy to help with your web design. They'll help you build your site from scratch, making sure it's both functional and visually pleasing.
Some ways they'll improve your site's quality include:
In the end, partnering with a full-stack agency is an excellent way to get a website that runs smoothly and looks amazing.
5. Content marketing
Marketing yourself through Google and drawing users to your site is meaningless unless you have something to show for it.
When users arrive at your site, they should encounter content they find useful. That's what will encourage them to stick around and eventually convert. For that reason, most full-stack marketing agencies offer content marketing services.
Content marketing involves crafting content on your site to draw in users. Often that content is written — like blog posts — but you can also use formats like video.
Once you create your content, you can use SEO to get it ranking in Google so people can find it!
6. Email marketing
A final marketing strategy offered by full-service agencies is email marketing. Email marketing is exactly what it sounds like — marketing by sending emails to users.
An agency can help you set up email forms on your website where users can submit their addresses in return for newsletters or special offers. As your email list grows, you can send emails to the people who signed up for them.
Emails are an excellent tool for remarketing — that is, marketing to people who have already expressed interest in you.
For example, if someone starts to buy something on your site but stops partway through, you can email them reminding them to complete their purchase.
We foster and form long-term partnerships so that your business has long-term results.
Over 90% of WebFX clients continue partnering with us into year 2 of their campaign.

Hear from Our Happy Customers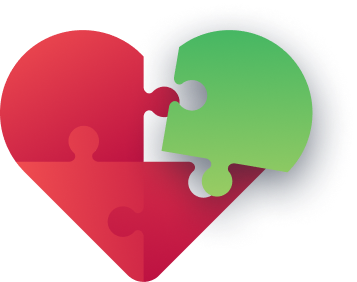 WebFX is the perfect full-stack agency for your business
If you're looking for the ideal full-service agency, look no further than WebFX. We've been driving online marketing results since 1996, and today we offer a wide variety of marketing services aimed at helping our clients develop extensive, well-rounded campaigns.
With our digital marketing services, you'll get help optimizing all the strategies above and more.
You'll also receive a dedicated account representative to be your chief point of contact with us on every facet of your marketing. To get started with us, just call 888-601-5359 or contact us online today!
WebFX Careers
Join our mission to provide industry-leading digital marketing services to businesses around the globe - all while building your personal knowledge and growing as an individual.