How To Find the Best Business Marketing Firm [Guide]
You've been managing your business's marketing for a few months now but feel like you aren't driving the results you desire. You don't have the time to dedicate to optimizing your campaigns, and you're feeling frustrated.
Before you give up, consider hiring a business marketing firm.
On this page, we'll answer all your questions about marketing services firms, like:
What is a business marketing firm?
What do marketing firms do?
How do I find the best marketing firm?
P.S. Want to get the latest tips and tricks for marketing your business? Join 200,000+ marketers by subscribing to our email newsletter!
What is a marketing company?
A marketing company is a business that's responsible for developing marketing materials and strategies for clients. Marketing firms will do research, analysis, and strategy building to help companies find the right marketing tactics to showcase their brand.
What do marketing firms do?
Now that you have the answer to "What is a marketing company?" let's jump to the next most common question: "What do marketing firms do?"
Business marketing firms serve numerous functions.
Here are a few things these marketing agencies can do for you:
Strategy selection
If you haven't selected any marketing strategies yet, a marketing firm can do that for you.
They'll take an in-depth look at your business and get to know you. After evaluating your business and products or services, they'll make recommendations on what strategies to use — a marketing firm like WebFX can then help you launch those strategies.
Marketing audit analysis
If you have a marketing plan in place, marketing firms can audit your current efforts. Your marketing firm can see what's working and what's not. With this analysis, marketing services firms can help you see where you can improve your strategies to drive better results.
Strategy monitoring and maintenance
Marketing firms will help you monitor and maintain your strategies. They can track how your strategies perform and make suggestions if they aren't performing how you like. Even if you're happy with the results, marketing firms can further optimize your strategies to drive even better results.
Expert advice
When you partner with a marketing services firm, you'll get access to expert advice. These are the people who work day-in and day-out with marketing and can provide you with expert insight. This wealth of knowledge will help you launch a more effective marketing campaign for your business.
Access to tools
When you're running multiple campaigns, it's challenging to keep up with everything without the help of tools. Marketing firms often have tools at their disposal, whether in-house tools or third-party tools, that you can use to improve your campaigns without added costs.
We foster and form long-term partnerships so that your business has long-term results.
Over 90% of WebFX clients continue partnering with us into year 2 of their campaign.
Hear from Our Happy Customers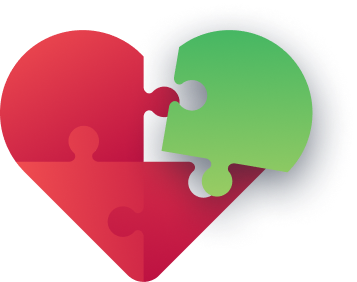 How do I find the best business marketing firm?
You have dozens of options for marketing services firms. How do you find the right company for your business?
Here are four things to look at to help you find the right business marketing firm:
1. Look at what strategies a marketing firm offers
When you're trying to vet a list of marketing firms, start by looking at the methods they offer. If you have an idea of the strategies you're interested in, you can use this as a guide to help you narrow down your list.
Some common strategies include:
And more
Generally, you want to look for full-service digital marketing companies. Full-service companies will offer a wide array of services, which ensures that, no matter what you invest in for your business, your marketing company will offer it.
2. Look at their years of experience
Once you determine that a business marketing firm has the services you need, you'll want to look at their experience next. Generally, you want to look at marketing services firms that have years of experience.
A marketing company that's only been doing marketing for two or three years won't have the same expertise as a digital marketing company, like WebFX, that's been in the business for over two decades.
Having years of marketing experience can make a significant impact on your campaign's performance.
If you're working with a company with over 10 years of experience, you know that they know how to be flexible and adapt as marketing strategies change.
Let's look at SEO, for example.
Google is continually tweaking their algorithm to deliver the best search results for users. Though they may be minor on Google's part, these changes can have a significant impact on your rankings. When these changes come, you want an experienced marketer to steer your campaign back on track.
3. Look at their portfolio and results
As you narrow down your list of marketing firms, take time to check out each company's portfolio and see if they have a section about their results.
The portfolio can provide you with visual insight into the types of campaigns a marketing company runs. You can see the websites they've designed, infographics they styled, or branded graphics they created. You can also see if they have experience working with companies in your industry.
On the other hand, the results page helps you see what results marketing companies drive for their clients. You can see how many sales or leads they've driven for their clients' businesses.
These two elements will help you see what kind of campaigns a business marketing firm creates and how they drive results for those campaigns.
4. Look at their pricing
When you have a list of business marketing firms, you need to focus on the ones that work best with your budget. To find the ones that match your marketing spend, you must scour their site to determine how much each strategy costs.
This part is challenging, though, because many marketing companies hide their prices. So, to make your job easier, focus on companies that offer transparent pricing.
Transparent pricing means that the business marketing firm publishes their pricing and packages online. If they're openly publishing their prices and packages, like we do at WebFX, you can feel confident that they'll be honest and upfront with you.
Why WebFX is the best business marketing firm
When it comes to finding the best business marketing firm, look no further than WebFX.
Here's why you'll want to partner with us for your digital marketing services:
We offer everything you need
As a full-service digital marketing company, we offer all the services you want and need. From SEO to content marketing, we'll help you build the perfect strategy to market your business.
We customize your strategy
Your business is unique. From your product offerings to your business values to your staff, you have a unique combination like no other business. So, why settle for cookie-cutter marketing plans?
At WebFX, we don't deliver the same plan for every business. Think about it this way: A construction company doesn't have the exact needs of a software company or a restaurant. That's why we customize our marketing campaigns for individual businesses.
We take the time to get to know your company, your goals, and your values. Our team invests itself in understanding your business to build the best strategy to help you thrive online.
We have an experienced team
When it comes to choosing the right business marketing firm, you need to partner with a company that has experience with launching, monitoring, and optimizing marketing campaigns.
At WebFX, we have over 25 years of experience in marketing. From optimizing sites for SEO to creating engaging social media posts, we've done it all.
Our team of 500+ marketing experts has over 1.6 million hours of experience. When you partner with us, you can feel confident you're working with top digital marketing experts.
We have in-house tools
When it comes to marketing your business, you need tools to help you manage your campaign. When you partner with WebFX as your marketing service firm, you'll get access to our library of tools.
Here are just a few tools we offer:
MarketingCloudFX: With our proprietary software, you can track digital marketing performance, calculate your return on investment (ROI), and more to help you make strategic marketing decisions.
LeadManagerFX: This tool is our proprietary marketing software that enables you to track leads and see how they engage with your business so that you can make more informed decisions.
MyEmailFX: Our email management software enables you to create, send, and monitor your emails all in one place.
KeywordsFX: Trying to find the right keywords for your website? KeywordsFX helps you discover the best keywords to rank for in search results.
Check out our extensive list of marketing tools you can use to help your business grow online!
We drive results
When you choose a marketing agency, you want to partner with one that drives results. At WebFX, we take a client-first approach and strive to drive the best results for our clients.
In the past five years alone, we've driven over:
$3 billion in sales
7.8 million leads
5.2 million phone calls
As your business marketing firm, you can feel confident that we'll drive impactful results for your business, too.
Partner with a top business marketing firm
In this post, we answered questions like:
What is a marketing company?
What do marketing firms do?
How do I find the best business marketing firm?
Now that you have the answer to those questions, you're ready to select the right firm.
WebFX is an award-winning marketing company that can help you take your marketing to the next level. With 1020 client testimonials, you can feel confident we'll build a campaign you love.
Ready to start? Contact us online or call us today at 888-601-5359 to speak with a strategist about our digital marketing services!