Why Analytics Are So Important for Internet Marketing
How can you tell if your Internet marketing is working? Although you might feel that there are intangible ways to know if it's building revenue, without the raw data to support your assumptions, it can be tough to tell.
Plus, you won't be able to determine which aspects of your digital marketing strategies are working best without data on all of them. This is why you absolutely have to spend time developing and exploring your analytics.
Our digital marketing campaigns impact the metrics that improve your bottom line.
See More Results

WebFX has driven the following results for clients:

$3 billion
In client revenue

7.8 million
Leads for our clients

5.2 million
Client phone calls
What is Internet marketing?
Although this may sound like obvious questions, it's important to have a solid understanding of what Internet marketing is to fully explain the benefits of analytics.
Simply put, Internet marketing is any kind of marketing technique that is done in an online environment. This includes blog posts, web pages, landing pages, social media posts, videos, pay per click (PPC) ads and other advertising, and more. Essentially, any time you are trying to sell your product, build your brand, or give out information on the web, you're engaging in digital marketing.
What are analytics?
If you don't typically work with data, the idea of using analytics for marketing may sound difficult. However, analytics are just a way of grouping the data you get from your online marketing efforts in order to better understand what's working and what isn't. For instance, the following is a basic example of Internet marketing analytics:
Company XYZ writes a blog post about industry trends. Then, they track how many times the blog post is viewed, how long people stayed on the page, whether they followed links to other pages, whether they returned several times to the same page, how many people shared the page on social media, and how many purchases were made involving this "touchpoint."
They compare this data with the data from all of their past blog posts to see which ones are the most and least successful.
They look for similarities between the most and least successful posts, then try to replicate the strategies they used in the most successful and avoid the mistakes they made in the least successful.
This is only one example, and there are countless ways to use analytics to improve your company's marketing success. For example, there are several types of data analytics, including:
Descriptive analytics: Descriptive analytics is the process of looking at your data to determine what happened. For example, you might notice that your web traffic increased today.
Diagnostic analytics: With diagnostic analytics, you analyze you data to determine the "why" behind your results. You might ask questions like, "why did my traffic increase" or "why is my bounce rate so high?"
Predictive analytics: Predictive analytics is the process of interpreting your data to determine what results you can expect in the future or how they might change.
Prescriptive analytics: Prescriptive analytics enables you to analyze your data to determine your next steps. In other words, you interpret your data to determine how to improve your strategies to drive better results.
But the conundrum for companies that are unfamiliar with analyzing their data is that they aren't sure what information is the most critical, and they might not know how to compile it.
Learn how we increased traffic by over 40%, and conversions by over 100% for an ecommerce client.
Read the Case Study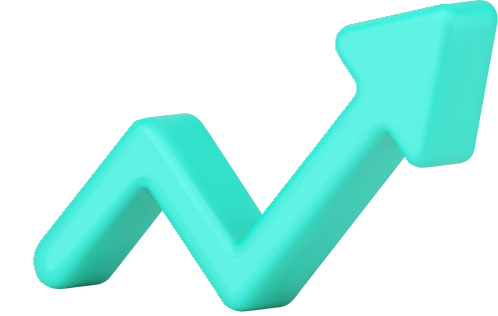 How to use analytics for Internet marketing
The good news is that using analytics can be strategically approached. It isn't magic, and it doesn't have to be rocket science.
Analytics can be a powerful tool to help an organization see what it has done in the past, see the missteps it may have made, evaluate what worked, evaluate how to reproduce what worked in the past, begin to predict future revenue streams, and much, much more. It's quite exciting, especially when it's properly utilized.
Best practices for Internet marketing analytics
As with anything you do, you should always follow some golden rules when it comes to Internet marketing analytics. These include:
Use a reputable data analytics platform. If you're serious about collecting analytics data, it isn't worth it to go for the cheapest analytics platform available. Get the best analytics tool you can within your budget, or hire an Internet marketing analytics firm that has already invested in a robust program.
Understand that data doesn't lie. Even if you don't like your data, it doesn't make it innately bad. You just have to get accustomed to learning from it.
Learn how to properly interpret the data. Data can be misleading, especially if you're not accustomed to culling raw data and putting it into reports or spreadsheets. It might be worth taking a course on Internet marketing analytics, or asking your Internet marketing analytics provider questions so you have a deeper understanding of what all the numbers mean.
Create reports on a regular basis. What good is your data if you don't use it? The answer is that it isn't good at all. Create reports on a regular basis, and explain them to the rest of your marketing team.
Use the analytics reports you generate to develop marketing plans. Unfortunately, many companies collect data, report on it, and then do not use it when they're working on marketing plans and strategies! Make sure you're not making this common error. Always use the data that you have to guide your strategies going forward.
Use A/B split testing when appropriate. Digital marketing analytics are terrific for A/B split tests. You'll get instant information on exactly what's happening, and you can begin to recognize patterns that emerge based on different calls to action, special offers, headlines and more.
Share your data with people who can use it. Another mistake made by companies is gathering analytics data, and then not sharing it with others in their organization who can use it. Data that's kept in a drawer or locked on your computer and never seen by anyone else simply isn't valuable. You don't have to allow everyone on your payroll to have access to your analytics, but be open to making it accessible to those it might help.
Keep your results in perspective. There's no reason to get terrified every time your data changes, or you see a blip on the radar that wasn't there before. Sometimes, anomalies occur. The longer you keep data, the more you'll be able to tell when something is just an unusual occurrence and when it's something that you need to more deeply consider.
Be patient with the process. Internet marketing analytics isn't something you do for a week, a month, or even a year. It has to be an ongoing process if it's going to be an asset to your company.
Ready to create an analytics-driven strategy?
If you'd like to use analytics to better understand and improve your company's marketing strategy, WebFX can help. Contact us today to speak with a strategist about how our team of digital marketing experts can measure and report all the details you need to know to reach more customers and generate more revenue.
Earn a 20% greater ROI with WebFX