As an industry, home energy is gaining some major steam as consumers are looking for more efficient, cost-effective, and environmentally-friendly ways to live.
However, you're up against some stiff competition with tons of companies across the country. That's why it's important for you to stand out among your competition to ensure potential customers choose your company to give their business. And search engine optimization (SEO) helps you to do just that.
If you want to grow your home energy company, you can do it with a solid SEO campaign that fits your company's specific needs.
With a team of more than 500 experts, WebFX knows how to run a successful SEO campaign. We've driven over $3 billion in revenue and over 7.8 million leads for customers! If you're ready to get started doing SEO for your home energy company, you can call 888-601-5359 or contact us online today.
Independent research from Clutch has named WebFX the
top SEO company

in the United States.

Clutch has personally interviewed more than 250 WebFX clients to discuss their experience partnering with us.

Read More Clutch Reviews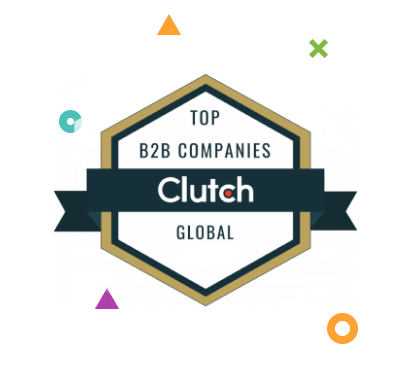 What is SEO?
SEO is the ongoing process of making your website more visible in search engines like Google. When people search for home energy companies, you want them to find you before they find your competitors. Securing and maintaining a spot on the first page of search engine results pages (SERPs) will help bring new customers to your site, so your company can grow.
Because SEO is an ongoing process, the results don't happen overnight. SEO is a major operation that includes efficient coding on your website, improving the overall user experience, attracting links from other credible websites, and more. And just because you earn a first position for a keyword doesn't mean you're done — after that, you need to keep your spot at the top, so you continue to outrank your competition.

Hear What It's Like to Work With WebFX!

"We transitioned to WebFX last year and have been extremely pleased with the level of transparency into the processes and the response time to any questions we have. Our account manager does a great job at keep our team informed and talking through our strategy for growth on our website."
Energy Provider
The best SEO for home energy companies
The most successful SEO campaigns focus on a wide variety of different elements. It's best to attack these elements methodically, usually one at a time, so you can be sure you're making steady improvements to your site.
In general, your strategy should utilize a combination of on- and off-page elements. On-page factors relate to details that you control through coding, design, and similar elements. Off-page factors relate to behavior by outside influences that you can't control, like another website linking to yours.
Some of the most important on-page factors include basic parts of a website's pages.
URLs
Content on page
Image and video alt text
Off-page factors are out of your control, but they can still affect how your website shows up in search rankings.
Links from other websites
Google account personalization
Customer reviews on sites like Yelp
With those factors fresh in your mind, we can move into some more specifics about SEO and how it can benefit your company.
Use our proprietary keyword research tool,
KeywordsFX

, to help you find high-quality keywords for content and PPC campaigns. Identify Top Keywords for Free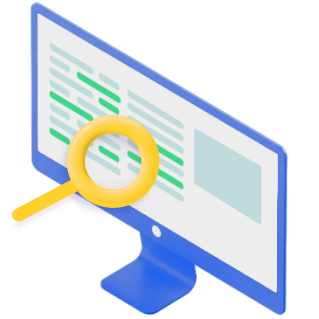 Use the right keywords at the right times
Keywords are an important part of SEO, but their importance has shifted over the years. At one time, you could stuff a webpage with keywords to rank better. Over the past several years, this no longer works, and websites that still do this are demoted for spam.
But how do you know when you're using your keywords enough?
While that used to be a major concern, the importance of using your keywords multiple times on a page isn't that critical to your success. Instead, you should focus on using the keywords naturally as you explain the concepts behind them.
For example, if you're targeting the keyword "residential home energy," you should have a page that explains what is entailed in that concept, how someone can go about obtaining it, and pricing from your company. That way, you create an informative and helpful piece of content that's user-friendly and easy to read, which Google likes to see.
Optimize everything
You have a lot of options at your fingertips for optimizing on-page factors. This goes beyond the text on your page as well — it includes images, videos, and more.
For all the more sophisticated Google's search algorithm is, it still can't "see" images, videos, audio files, and similar objects on a website. Instead, you need to use alt tags, which tell Google what your photo is about. Once Google reads the alt tags, it can also compare them with the object's filename and decide how your page ranks for a certain search.
You can also tweak the URLs of your pages to include descriptions of the page, you can change title tags to include your brand, and you can even delete unnecessary code on your pages to ensure they load as quickly as possible for visitors. The last element — fast-loading pages — is much more important than it might sound at first, since most people abandon pages that take longer than two seconds to load. With that in mind, you only have a couple seconds to show your site visitors what they want before they go to your competition instead!
Additionally, you can make your website according to the principles of responsive design, meaning it'll be able to resize and fit on any screen size, including smartphones. Mobile searches have skyrocketed in popularity over the past few years, and if your website isn't responsive, Google will demote your rankings accordingly. Plus, your users won't be able to find what they want easily, which drives away business.
Maintain an active presence on social media
There's no proof of a concrete connection between social media and search engine ranking, but using networks like Facebook, Twitter, Pinterest, and more are still valuable. These websites allow you to interact with your potential audience while also providing an avenue you can use to promote new materials on your website. Those two factors alone make a social media campaign a critical part of any SEO strategy you want to introduce to your company.
In addition to the three previous networks, you can also set up accounts on other big-name websites.
Each social network does something slightly different, and it gives you the chance to publish different content. And when you use all of them together, you have a winning strategy that can reach thousands of people that wouldn't have known your company before.
WebFX knows SEO
If you don't have the time to launch your own SEO campaign, WebFX can help. We're a full-service Internet marketing company that specializes in SEO, and we know how to get results for businesses in the home energy industry. When you partner with us, we believe that your success is also our success — and that's why we'll work on every part of your website to get the results that you want to see.
Are you ready to start making more money from the Internet? Contact us today to start setting up your company's unique SEO strategy!
Earn a 20% greater ROI with WebFX