Home Services Marketing: Drive Revenue With a Custom Plan
Home services marketing helps your company attract and convert valuable leads, which helps your business earn more revenue. Whether you're in plumbing, electric, HVAC, pest control, or another area of the home services sector, you can benefit from home services digital marketing.
At WebFX, our home services marketing agency specializes in using online channels, like search, social, and email, to help your business attract the kinds of clients it wants. With more than six million leads generated in the past five years for our clients, we're a trusted choice for marketing home services.
Keep reading to learn more about our digital marketing services, as well as why 91% of our clients make us their long-term partner for online marketing. You can also contact us online or call us at 888-601-5359 to chat with us one-on-one about your business and goals!
Grow your business with home services marketing
When you invest in home services marketing, you want a dedicated home services marketing agency that can provide everything you need, so you're making the most of your time and money. At WebFX, that's what you get.
As a full-service online marketing agency, we have all the marketing strategies you want to use — and the team members to manage them, including web designers, web developers, copywriters, graphic designers, and more.
Just look at our online marketing services to see what we can do for your business:
And more
With more than 450 in-house team members, you can trust our experienced home services marketing agency to provide the services and results your business needs to achieve its goals. Whether you want to increase business during slower seasons or expand into a new service area, we can help.
Why do companies choose WebFX for home services digital marketing?
Businesses, from plumbers to electricians to contractors to roofers, choose WebFX for home services digital marketing for a few reasons. With our experience, technology, and team, we provide a client-first experience, data-backed strategies, and results that impact your company's most critical metrics.
A few reasons why our clients love to partner with our home services marketing agency include our:
25+ years of experience
450+ in-house, U.S.-based team members
We've also helped our clients ea
more than:
$3 billion in revenue
7.8 million leads
5.2 million phone calls
Plus, we offer access to MarketingCloudFX.
This marketing automation software uses artificial intelligence and machine learning technology to analyze and improve your home services marketing strategy, as well as track its return on investment (ROI).
With WebFX, you'll also get:
Complete home services team
Dedicated account manager
Custom home services marketing strategy
Regular reporting
And more
You can learn more about partnering with our award-winning team by contacting us online today!
See how we can help you GROW YOUR BUSINESS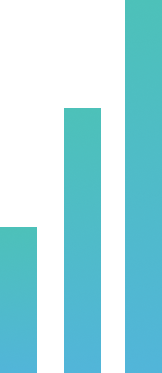 Why invest in marketing for home services?
Being able to attract and convert new leads is important for home services companies. And traditional marketing methods, like direct mail and billboard advertisements, don't always provide a great return on investment.
Home services digital marketing allows you to get in front of the most qualified leads by establishing a presence online where your best prospects are searching.
With Internet marketing, your home services company will enjoy greater visibility, more website traffic, and stronger relationships with clients.
5 home services marketing strategies to use
The best home services marketing strategies include:
1. SEO
Search engine optimization (SEO) involves optimizing your pages in order to rank higher in search results for specific keywords and phrases. It involves a variety of tactics that improve your website and make it more likely to show up when search engine users are looking for the services you provide.
For example, if you're a plumber in Los Angeles, you can optimize your site so that it shows up near the top of the results page when people in your area search for plumbing services.

Instead of interrupting potential customers with ads on the radio, TV, or billboards, you can be there when they actually want to learn about your services.
2. PPC advertising
With pay-per-click (PPC) advertising, you can select which keywords you want to trigger your advertisements in search engines. If your bids are the highest, your ads will display above organic results. When people click your ads, you can send them to targeted landing pages to find out more information about your services.
And you'll only pay when people click your advertisements, so if nobody clicks your ads, you won't pay a cent.
One of the major benefits of PPC advertising is that results are instantaneous. As soon as your ads are clicked to go live, they can start driving qualified traffic to your website. On the other hand, SEO campaigns can take several weeks before you see tangible results.
3. Content marketing
Content includes everything from blog posts to infographics and downloadable guides.
By posting valuable content, you can establish your home services company as an industry leader, and people will be more likely to trust your business if they come across helpful information you publish online.
For example, if you are a painter, you can create an infographic about choosing paint colors for each room in your house. Then, when people in your area search online for painting tips, they may come across your content and click to find out more about your services.
In addition, search engine crawlers love content, so posting fresh, quality content can boost your SEO efforts.
4. Social media
Social media is a great way for your home services company to increase exposure and spark conversations with potential clients.
Many people search online when looking for home services providers in their area, and your social media pages demonstrate the trustworthiness of your company.
Satisfied customers can leave reviews on your social media sites and share referrals with friends and family members. Additionally, if people have questions about your services, they can easily connect with you on social media to find more information.
5. Email marketing
Not everyone will be ready to commit when they first learn about your company, and email marketing is a great way to nurture potential leads.
You can encourage people to sign up to receive email updates when they visit your website, blog, and social media pages. Then, you can follow up with helpful information in the form of email newsletters.
With email marketing, you can ensure that your company stays at the top of the list when clients are ready to choose a service provider.
Earn more leads with home services marketing
At WebFX, we understand what it takes to drive results for home services companies.
Instead of wasting time and money on marketing efforts that don't attract the right clients, our home services marketing agency will work to understand your business and design a custom plan designed to reach your best prospects online.
Are you interested in learning more about how you can use home services marketing to grow your business?
Contact WebFX today. We work with hundreds of businesses across the United States, and we're excited to hear from you!