As the number of homeowners in the U.S. grows, so does the cabinetry market —which is now worth more than $11 billion. The continued demand for cabinets raises the stakes for many manufacturers and distributors.
How do you compete with other cabinet manufacturers online? Search engine optimization (SEO) can help your cabinet manufacturing website attain top rankings in online search results so more people can find and contact you.
At WebFX, we bring more than 25 years of expertise to SEO, plus a track record of boosting our clients' revenues. In fact, we've generated almost $3 billion dollars in revenue for our clients in the past five years!
That's why our SEO services for cabinet manufacturers are second-to-none.
Discover the best tips for SEO below, or chat with our strategists by calling 888-601-5359 or contacting us online!
Independent research from Clutch has named WebFX the
top SEO company

in the United States.

Clutch has personally interviewed more than 250 WebFX clients to discuss their experience partnering with us.

Read More Clutch Reviews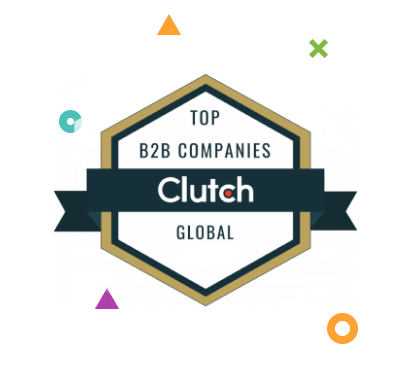 Why SEO matters to your cabinet manufacturing company's success
As a cabinet manufacturer, your sales may occur online, as well as at an approved dealer's showroom. For 80 percent of shoppers today, however, their product research begins online. That's where SEO comes in and makes the difference.
With results-driven SEO, you can expect several increases, including in the following areas:
Search engine rankings
Website traffic
Conversion rates
Revenue
To demonstrate those results, consider the following examples from our portfolio:
Mosquito Magnet: A mosquito trap manufacturer, Mosquito Magnet became the number-one ranking website for "mosquito traps," and entered the top five listings for "mosquito."
Bricco: A fine-dining restaurant, Bricco saw their site traffic increase by more than 50 percent in one year, plus boosted reservations by more than 90 percent in 30 days.
Noble's Pond: A local community for seniors, Noble's Pond increased its traffic by more than 750 percent in 90 days.
It's also important to mention that Internet marketing delivers a much higher return on investment (ROI) than traditional marketing methods, which makes SEO a cost-effective choice for cabinet manufacturers.

Hear What It's Like to Work With WebFX!

"WebFX has taken our PPC and SEO strategy to the next level. They always provide thoughtful ideas to further our brand awareness."
Cabinet Company
6 SEO tips to drive cabinetry sales
Ready to adopt SEO for your company? Here are six great tips to get you started:
1. Research long-tail keywords
For many businesses, it's essential to focus on long-tail keywords versus short-tail keywords. The reason behind that recommendation is due to competition from many big-brand companies, such as Home Depot or Lowe's, for short-tail keywords.
What are short- and long-tail keywords, though?
A long-tail keyword is specific, while a short-tail keyword is general. The phrase, "bathroom cabinets" is an example of a short-tail keyword, while "walnut bathroom cabinets" is a long-tail keyword.
If you focus your efforts on long-tail keywords, you'll likely earn more qualified leads. People searching for a walnut bathroom cabinet know what they want, while people searching for bathroom cabinets have a range of intents, like repairing, painting, or purchasing a cabinet.
2. Write engaging and informative content
Now that you've prepared your keywords, you can turn your attention to the content on your website. It's essential to optimize your marketing content not only for search engines but also users — focus on your website's visitors first, though.
How do you create one-of-a-kind content? More research.
Look to your customers for inspiration, such as by creating an FAQ for cleaning your cabinetry or replacing cabinetry hardware. Consider visiting other websites for ideas too, like Quora, which may feature user questions about choosing cabinets.
As a cabinet manufacturer, you can create tons of different content to engage users, including:
Videos
Infographics
Blogs
Guides
And more!
A factor you may also want to think about when composing content is its position in the buying funnel. A product page, for example, is closer to a conversion than a blog post about organizing your kitchen cabinets. Both content types are valuable, but you may prioritize one over another depending on your goals.
Make sure you optimize your content with keywords in the following locations too:
Title
Meta description
Content
It's worth noting that including keywords in your meta description doesn't help your page rank, but it does help draw a user's attention. If someone searches, "How to protect cabinets from humidity," for example, those terms will appear in bold if they're within your meta description.

If you fully invest in your SEO strategy, you could create content that appeals to every stage of the buying funnel, from awareness to consideration to purchase. Or, you can entrust our experienced and award-winning team.
3. Build and earn valuable links
As you brainstorm content for your website, you also want to investigate link building. It's essential to build links on- and off-site as they're one of the most important ranking factors for Google. Adding internal links to content on your site is easy, but earning backlinks poses more of a challenge.
Why?
With internal link building, you're linking to pages within your site. If you mention a product you offer in a blog post, for example, you link to it. When earning backlinks, however, you depend on outside parties, like a blogger, journalist, or influencer to share or link to your content.
A few proven link building strategies for cabinet manufacturers include:
Create high-quality content
Pitch guest blog posts to relevant websites
Generate brand awareness on social media
Establish relationships with influencers
It's essential to note that quality outweighs quantity when it comes link building.
That's why WebFX focuses on earning valuable, high-quality backlinks that attract qualified leads to your website. So, far we've generated more than $3 billion for our clients, helping them reach their goals for revenue and growth.
4. Optimize images for search
For many cabinet manufactures, photographs are essential. They showcase your product and brand, as well as emphasize a certain lifestyle to visitors. Plus, they can help your ranking in search results when given theappropriate filename and alt text.
Why?
A search engine reads your page, relying on your descriptions to build a visual. The analogy for this feature is that search engines, like Google, are blind to images — they only read text, so they need help when it comes to deciphering a picture.
In most cases, a search engine will look at your alt text to gain some context. As an example, you may say, "A white wooden kitchen cabinet with steel hardware," for your latest collection of kitchen cabinetry.
In comparison, your filename doesn't require the same level of description — you can make it brief. So, you could use the filename, "white-kitchen-cabinet," for that stunning cabinet mentioned above. Or, you could include the name of the collection it's a part of, like "signature-collection-kitchen-cabinet."
Try to use your keywords in your filename, if possible.
The content surrounding your images are used for reference too, so make sure they add value to one another. Another benefit of adding photographs to your pages is they add white space and make it easy for readers to skim the page.
5. Improve page speed
An all-too-common pain point for many cabinet manufacturers is their page loading times. If you have high-resolution, uncompressed images on your website, they're likely slowing it down.
A slow page, whether it's your homepage or product page, contributes to less-than-thrilling user experiences and lower rankings.
It also creates a ripple effect, influencing your conversion rates, customer satisfaction, and revenue. Studies show that increasing the speed of your website by one second increases your conversions by seven percent.
That's why page speed optimization is essential for your business, as well as your dealers.
If you're targeting the speed of your website and its pages, start by evaluating their current load times. A lot of different tools are available for this step, including Google Analytics, PageSpeed Insights, and some third-party tools, like Feed the Bot.
What speed is ideal for your website?
According to Google, websites that load within five seconds earn 70 percent longer user sessions, plus a 35 percent lower bounce rate than websites with a load time of 19 seconds or more. More than 45 percent of users, however, expect a page to load within two seconds.
Our team utilizes several tools and techniques to get your website there, including:
Image optimization
Content compression
HTTP request minimization
And more
To demonstrate the benefits we've provided through page speed optimization, look at Sharretts Plating, a plating company in the industrial sector. By optimizing their website and content, we improved their organic traffic by more than 250 percent — quote requests also jumped by 60 percent.
6. Create a mobile-friendly website
With more than half of the world's Internet traffic coming from mobile devices, it's essential to build a mobile-friendly website that makes it seamless for users to view your products, contact your team, or share your content.
Plus, a fast and friendly mobile website will help you when it comes to SEO and ranking.
If you opt to create a mobile-friendly website in-house, keep in mind the following factors:
The use of fingers and thumbs versus mouse clicks to maneuver your website
The size of images and graphics on a mobile device
The length of contact or quote request forms
The position of essential and non-essential information on the screen
As you build your website, make sure you use HTML5.
HTML5 offers several advantages from an SEO perspective. It helps your company better express what's on a page to Google, as well as other search engines, via several new HTML5 elements or tags, which include:
Article
Section
Header
Footer
Nav
You can also use new link types to describe your links further, such as with author attributes.
An excellent example of a successful mobile-friendly website is from Ceramcor. For years, our team's been a trusted partner of the ceramic cookware manufacturer and provider, and we built on that trust with their redesigned desktop website and mobile website.

The result? A 51 percent increase in conversions and a 71 percent increase in revenue.
Bring your cabinetry to homes and businesses with WebFX
For many cabinet manufacturers, the challenge of digital marketing is that it's always changing. Plus, SEO requires a long-term commitment and investment of your time, which is why partnering with the award-winning WebFX team is an ideal option for many businesses.
With our experience, as well as client retention rate of 91%, you can trust our team to plan and implement a result-driven SEO strategy for your cabinet manufacturing company that works to achieve your goals.
Contact our experienced team of SEO strategists today — or call us at 888-601-5359 — to discuss your goals!
Earn a 20% greater ROI with WebFX