Every business needs a way to generate new clients, and your steel mill is no exception. So, how can you do that? The answer is to harness the power of digital marketing for steel mill manufacturing.
Digital marketing is the most reliable way to draw in new buyers. That's because marketing is your tool for spreading brand awareness and convincing your target audience that they benefit from choosing you.
The question is, how do you market your business online? There are numerous digital marketing strategies you can try, and we'll review some of the best ones with you below. Keep reading to learn more!
Then partner with WebFX — the agency with over 1020 client testimonials — for our digital marketing services. Just call 888-601-5359 or contact us online today to get started!
Our digital marketing campaigns impact the metrics that improve your bottom line.
See More Results

WebFX has driven the following results for clients:

$3 billion
In client revenue

7.8 million
Leads for our clients

5.2 million
Client phone calls
Digital marketing for steel mill manufacturing: 6 strategies
One of the great things about the Internet is that it provides many different options for promoting your business. Here are the six primary strategies you can use for steel mill manufacturer marketing!
1. Search engine optimization (SEO)
Search engine optimization (SEO) is a digital marketing strategy aimed at getting your website to rank high in Google search results. The goal is for people to find your website when they search for steel mill manufacturing, leading them to visit your site and ultimately convert.
You can optimize your SEO in various ways. One of the best things you can do is integrate relevant keywords into your written content, helping your content rank for those terms. Additionally, you can implement tactics like:
With a solid SEO strategy, you can significantly boost the traffic coming to your website.
2. Pay-per-click (PPC) advertising
Another way to promote your steel mill company online is to use pay-per-click (PPC) advertising. This strategy involves displaying paid ads to users online.
One of the most useful types of PPC ads is paid search ads. These ads appear at the top of Google search results, and you can even target specific keywords by bidding on your preferred terms.

You can also run display ads. These ads are visual in nature, and appear in the margins of third-party websites. In both cases, the ads are designed to draw clicks. When users click on them, they'll go to landing pages that encourage them to convert.
3. Social media marketing and advertising
One of the most popular places for people to spend their time online is social media. That means if you want a way to reach a large online audience, social media marketing is the way to go. You can market your steel mill company through platforms like:
There are two ways to market yourself on social media. The first is to create a business profile for your steel mill company on the platform(s) of your choice.
From your social media account, you can then post about various aspects of your business, from advertising your services to introducing your employees. Be sure to use your social media to promote the brand image you want to present for your company.
The other social media tactic is to use paid social ads. These ads can appear right in users' feeds, meaning they don't have to go looking for your page to see your ads. Furthermore, you can reach those users directly by targeting specific demographics.
In both instances, users will discover your business as they browse, with many of them eventually making their way to your website.
4. Website design and development
All the marketing strategies we've covered so far are intended to lead potential clients back to one place: Your website. For that reason, website design is a crucial facet of your steel mill digital marketing.
Some ways you can optimize your website to retain traffic and be more user-friendly include:
By optimizing your website to be user-friendly, you'll encourage people to stay there longer, increasing their chances of converting.
5. Content marketing
Content marketing is a strategy centered around crafting informational web content to draw users to your website. Content takes different forms, from blog posts to videos. Written content is often some of the most effective, as it's easier to get ranking in search results.
Content marketing pairs well with SEO. You start by writing content to draw users to your website. But it won't draw anyone if they don't know it's there, and that's where SEO comes in — it puts it in Google rankings where people can find it.
Most of your content should be informational, educating users about your company and steel mill manufacturing. People will visit your website to learn about different topics in your industry, and many of those people will decide to convert.
6. Email marketing
The final steel mill manufacturer marketing strategy you can try is email marketing. As the name suggests, this strategy focuses on sending out emails to potential clients to draw them back to your website.
However, it's worth noting that you don't want to send out unsolicited emails to just anyone in your audience. Instead, you should create email forms on your website where people can sign up for your emails voluntarily. When people subscribe, they'll be added to your email list.
Then, when you send out emails to the people on your email list, you have an opportunity to draw them back to your website. They may not have converted the first time they were there, but if you can get them to return via your emails, you could turn them into clients.
We foster and form long-term partnerships so that your business has long-term results.
Over 90% of WebFX clients continue partnering with us into year 2 of their campaign.
Hear from Our Happy Customers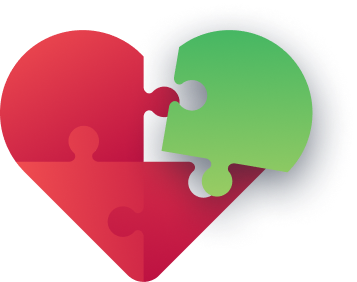 Hear What It's Like to Work With WebFX!

"Working with your team has been amazing! Creating a new website with SEO and starting a SEM campaign is intimidating but you have made each step completely manageable and even easy! The regular reports and personal contact during and after the project was complete has been greatly appreciated – above and beyond. It's hard to find that level of service with other companies. From start to finish, the management of the project was a very organized, well-thought process that was seamless for our company."
Manufacturer In Pennsylvania
WebFX knows marketing for steel manufacturers
Want a helping hand with your steel mill digital marketing efforts? Look no further than WebFX! We have more than 25 years of marketing experience, so we know marketing for steel manufacturers.
When you partner with us for our digital marketing services, you'll get help implementing and optimizing all the strategies listed above. You'll also receive a dedicated account representative to keep you informed and involved in everything we do for your campaigns.
To get started with us, just call 888-601-5359 or contact us online today!
Earn a 20% greater ROI with WebFX