Despite this lack of information, iBeacons can change the way people interact with businesses by reaching them directly on their smartphones. This means they're a powerful tool for business owners, and will likely become a more important part of the shopping experience within the next few years.
So if you want to stay on the cutting edge of retail technology, keep reading for everything you need to know about iBeacons for your local business.
If you'd like to speak to a specialist, you can reach us at 888-601-5359.
What are iBeacons?
Before you can use iBeacons for your business, it's important to understand what they are and how they work. "Beacons" are Bluetooth-enabled devices that communicate with other Bluetooth-enabled devices (like smartphones and tablets), and an "iBeacon" is simply Apple's patented version.
Apple describes them as "exciting technology enabling new location awareness possibilities for apps." But what exactly are those possibilities?
Basically, if an iPhone user comes within a certain distance from an iBeacon and has the relevant app installed (and Bluetooth enabled), that app will immediately send them notifications.
Any compatible device (iPhone, iPad, or iPod touch) with iOS7 or later is already equipped with iBeacon technology and can detect their signals. For more information on how beacons work, take a look at Apple's comprehensive iBeacon overview.
What you need to start using iBeacons
In order to utilize iBeacons, you need to have an app that customers can download and use. This is how iBeacons communicate with smartphones and other devices. If you already have an app for your business, Apple's page on iBeacon for developers has everything you (or your developers) need to know about integrating iBeacon technology.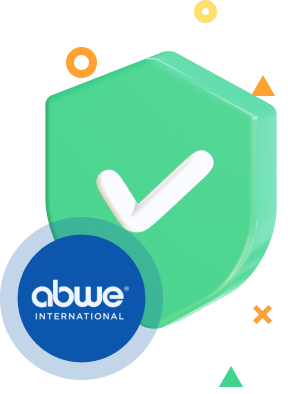 A Partner Businesses Trust
Their focus on ROI and their innate ability to communicate this information in a way that I understand has been the missing link with other digital marketing firms that I have used in the past.
Leah Pickard. ABWE
See the Case Study
However, if you don't currently have an app for your business, that doesn't mean you're completely out of luck. The popular shopping app Shopkick has already developed the technology and partners with certain businesses who want to use beacons in their stores.
How retailers use iBeacons with Shopkick
Although iBeacons have potential for businesses of all types, retailers have the most to gain. Sending customers who are already in your store information on certain products and specials can help them locate and purchase the items they want, and Shopkick has been helping retailers do exactly that since 2013.
When it launched in 2010, the Shopkick app was used as a way to reward users for going to participating stores. Whenever a user with the app installed entered the store of one of Shopkick's partners, they'd earn points. They could earn additional points by taking actions like scanning product barcodes and making purchases. When they accumulated a certain amount, they'd receive a gift card to one of the Shopkick retailers.
In 2013, the app began giving stores the capability to not only reward shoppers for visiting, but also communicate with them through the app. At the start, they only worked with major retailers like American Eagle, Best Buy, Crate and Barrel, JCPenney, Macy's, Old Navy, and Target.
Stores with shopBeacon signals could immediately greet shoppers with the app installed whenever they entered a store. These greetings would ask users to open the app, where they'd see location-specific deals, discounts, recommendations, and rewards. And if the store sold a specific product that a user had already "liked" on the app, they'd be notified so that they could purchase it.
Now, Shopkick has expanded to over 270,000 retail locations that offer points for walking in or scanning, and continues to grow. And although the majority of these are still major retailers, the opportunity to reach their 15 million users is certainly there.
Want to start using beacons for your local business?
If you're considering using beacons to reach shoppers at your local business, WebFX can help. We love to help our clients stay on the cutting edge of marketing technology, and our developers are always up for a challenge.
Contact us today to learn more about how you can start using beacons to engage shoppers and grow your business.