5 Alternatives to Google Link Shortener
Want to earn more site traffic and customers?
When you share content on social media, you should encourage followers to visit your website by including links to your site. As you add these links to your social posts or emails, you may also notice that the links are long and stick out like a sore thumb in your posts. Link shorteners are a great way to help you create cleaner links to your website.
On this page, we'll discuss Google Link Shortener and five alternatives to the popular tool. If you need help creating cleaner social media posts or email content, call us today at 888-601-5359 to speak with a strategist.
Let's get started!
Time to Level Up Your Sales
Our long list of services helps you grow every aspect of your business with marketing strategies that are proven to increase bottom-line metrics like revenue and conversions.
In the past 5 years, we've managed more than 12.9 MILLION transactions across our client base.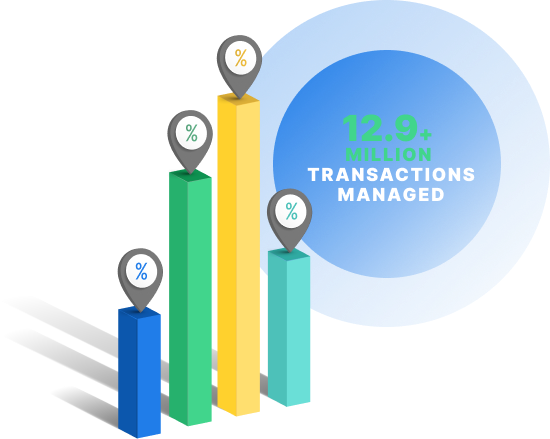 What are link shorteners?
Before we dive into different types of link shorteners, it's important to understand the function of link shorteners. A link shortener does as its name says, which is to shorten links and make them easier to post.
These shorter links take up less space and keep your text clean. Links can get very long, especially if you have pages that fall under categories of pages.
For example, an HVAC link may have a set-up like this: Broad HVAC page > Air conditioning page > Air conditioning systems > Specific air conditioning system
If you just want to send a link to a specific air conditioning system, it could be too long because of all the categories it falls under. A link shortener will help you keep a short URL that is manageable.
Link shorteners are vital for social media and email marketing. You don't want your entire email or social media post to be bogged down with a long link. It's easier to copy and paste a short link into your content and takes up less space, which is crucial for sites like Twitter where you only have 280 characters!
With some link shorteners, you can create a customized link for your business, track your clickthrough rate (CTR) and analyze who is clicking on your links. You'll obtain many additional benefits with your shorter link.
What happened to Google Link Shortener?
Previously, Google Link Shortener was a popular option to help you shorten your links. As of March 2018, Google announced they were suspending their Google Link Shortener program. In April 2018, Google announced that only current users could use the link shortener program.

Google plans to keep the service available to those users until March 2019. By that time, all customers will need to download their short link data, or they will lose all previous data. Even though the program is suspended, previously created links will still function as intended.
To replace Google Link Shortener, Google is moving on to a program called Firebase Dynamic Links. This program consists of smart URLs that allow you to send users to any location with multiple types of devices, including iOS and Android devices.
6 alternatives to Google Link Shortener manage your links
Until Google launches their new service, people will need to find an alternative to Google Link Shortener. Here are a few great alternatives that will help you get the short links you need.
1. Bitly
Bitly is one of the most popular link shortening services. A limited account, which is free, allows you to do numerous things with your links.
First, you can customize your shortened URLs. This is an important feature because it enhances your branding. Customized URLs means that you can reinforce your brand and create URLs that have meaning to your business.
Once you create your links, you can track their CTR. This is a great feature because it enables you to see how many people click on your customized link. If you really want to, you can test out different customized links to see if one performs better than the other!

For a free plan, you have a lot of room to create free links and monitor their performance. This account lets you make up to 500 customized links and 10,000 pre-generated links.
If you want an enterprise account, you can opt for that, too. This option has custom pricing based on your needs. It allows you to create as many branded links as you want.
This is a great option for businesses that are focused on who clicks on their links. You may segment your audience and view their activity using the Brand Manager function. This helps you collect meaningful insights that help you create better links for your campaign.
Bitly is one of the best link shortening services available because you'll be able to create short links and monitor them. If you want the full package for link shortening, Bitly is a fantastic option.
2. Polr
Another alternative to Google Link Shortener is Polr. Polr is an open source link shortener that is more suitable for people with technical knowledge. It can be used as-is, but those with technical knowledge can change it to fit their needs.
Polr enables you to use their demo page, so you can test it out. It's a good option to choose if you're looking for a self-hosting shortener.
3. Rebrandly
If you are focused on promoting your brand through custom URLs, Rebrandly is a great alternative to Google Link Shortener. The Rebrandly team believes that businesses get more value out of their links by customizing them to their business, which is why they focus on customized links.
By using Rebrandly, you can create trackable short links. You will see how popular your links are to help you generate better links for your brand. This service also supports QR code generation, so you can also use QR codes to direct people to your website.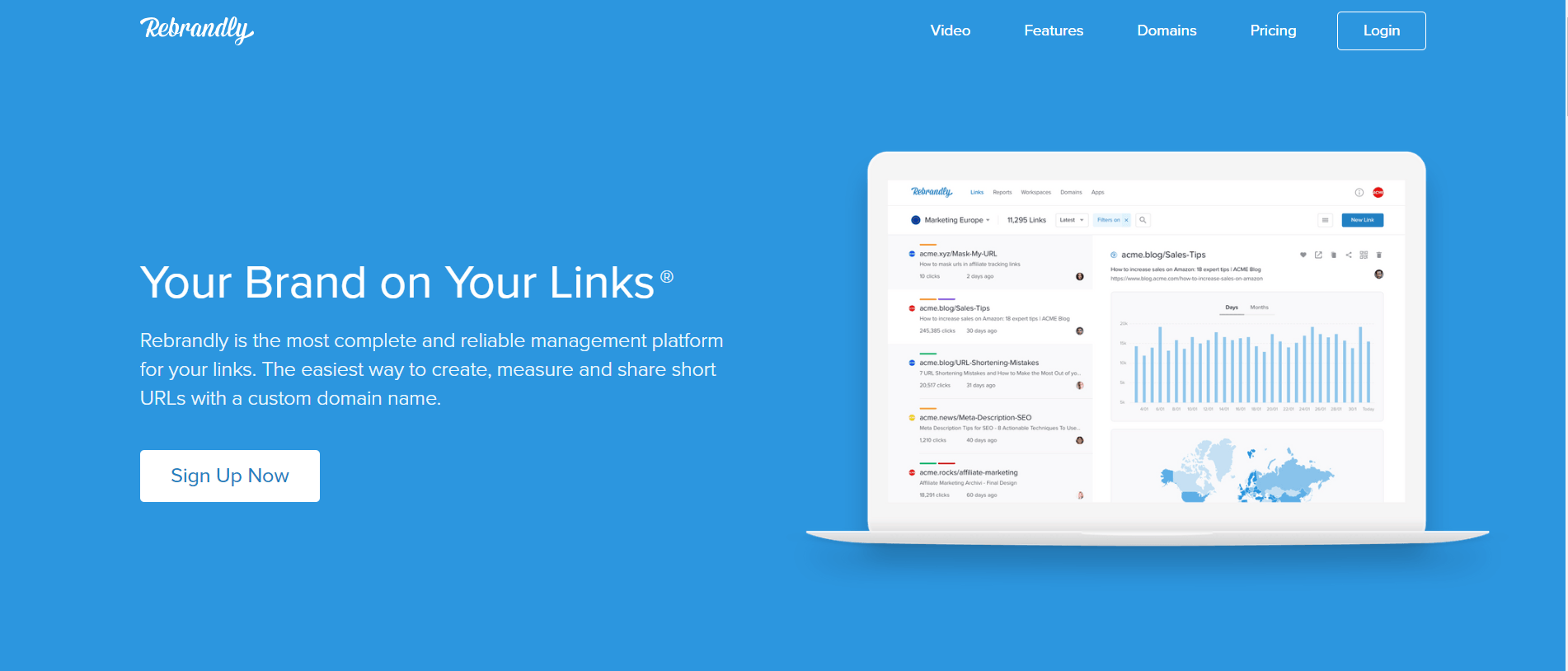 A free Rebrandly account includes 1,000 links to one custom domain. If you need anything beyond that, you'll need to sign up for a subscription. Paid plans begin at $19 per month and change based on your needs.
4. Is.gd
If you want to use the simplest link shortening service, Is.gd is a great resource. You can only shrink links and nothing more, so it's an extremely basic option compared to its counterparts.
Is.gd has a simple upload bar where you drop in your link and shorten it. There are no extra features or services, and you do not have the option to customize your links.
Though this link shortener is limited, it's quick, simplistic, and straightforward. You don't need to make an account or take time to figure out how to use it. If you're in a hurry for a quick link, this will do the job for you.
5. TinyURL
TinyURL is a free link shortener your business can use. It is a great tool to use and your links never expire.
When you use TinyURL, they will suggest a shorter URL for you. You don't have to take their options, as they offer customization. You can customize your links, but they will start with the TinyURL domain name.
TinyURL is a great alternative to Google Link Shortener because it lets you generate links from your current webpage. If you want to shorten the link for an open web page, you can use the toolbar button that streamlines the creation process.
The only downfall of this service is that they don't keep any reports or information about your links. You can't track them and see their popularity. If you want to the success of your links, you'll need to use a different link shortening program.
However, this service is entirely free and doesn't require you to create an account. It's a great option if you're looking for a customizable link option.
WebFX will help optimize your links
Link shorteners help you create a cleaner campaign. Instead of overwhelming your audience with a long link in your emails or social media posts, you can present them with one short and clean link. At WebFX, we are experts at creating email marketing and social media marketing campaigns that integrate short links.
We have a team of 500+ experts that will bring their knowledge and expertise to your campaign. With over 12 years of experience, we know how important it is to deliver emails and social media posts that work for your audience. We'll help you create shorter links that keep your content from being taken over.
If you want a company that drives results, look no further. To date, we've driven over $3 billion in sales and over 7.8 million leads for our clients. We focus on driving success for our clients first before anything else.
Our clients love the work we do for them. In fact, we have over 1020 client testimonials from a variety of industries. Check them out to see what it's like to partner with a top marketing expert like WebFX!
Start using shorter links today
If you're ready to start creating cleaner content with shorter links, contact us online or call us today at 888-601-5359 to speak with a strategist.
We look forward to helping your business grow.