Marketo vs. Salesforce vs. Pardot
If you're looking for marketing automation software, you have a lot of options at your disposal. Marketo, Salesforce, and Pardot are three of the biggest players in the industry, and you've probably already heard about them if you've spent some time researching marketing automation tools. They're all popular and influential, and their products are designed to help you grow your business.
But which one is right for your needs? After all, it's not enough for a company to say it offers marketing automation software — they have to prove that they provide a solution to your needs. The right software for your needs will work with your company and the goals you have for it.
If you can't decide between Marketo, Salesforce, or Pardot — or if you're just starting your research — this page offers a short explanation of each and a quick list of pros and cons. The companies are not presented in any particular order, and the final choice is ultimately up to you, even if that choice is none of them.
Keep reading, and give us a call at 888-601-5359 to learn more!
Want to market your business online?
Our digital marketing campaigns impact the metrics that improve your bottom line.
See More Results

WebFX has driven the following results for clients:

$3 billion
In client revenue

7.8 million
Leads for our clients

5.2 million
Client phone calls
Marketo
Pros
Product diversity — marketing automation, consumer engagement marketing, real-time personalization, and marketing management.
Customer support from 6 a.m. to 6 p.m. (Pacific Time), Monday through Friday
Customer relationship management (CRM) integrates with Salesforce and Microsoft Dynamics
Deep, strategic analytics software
Cons
Complicated modular product system
Product complexity may require IT knowledge or specialist
Software may require a dedicated marketing automation specialist
Locked into a one-year contract
Complicated, expensive pricing
Pricing
Marketing automation
Spark: $895 per month
Standard: $1795 per month
Select: $3195 per month
Enterprise: Not available online
Consumer engagement
Dialog standard: $1395 per month
Dialog enterprise: $2995 per month
Real-time personalization
Spark: $999 per month
Consumer: $1449 per month
Standard: $1499 per month
Enterprise: $2999 per month
Marketing management
Marketing calendar: $250 per month
Marketing calendar plus: $600 per month
Online reviews
Discussion
Marketo is one of the most popular marketing automation software companies in the industry. Founded in 2008, the company gained a lot of momentum in 2012, and Inc. 500 ranked them the #1 marketing software company in terms of growth. However, Marketo's rank dropped significantly in 2013, and in 2014, they didn't even make the list.
While awards can be some indication of a company's performance over time, Marketo remains a strong contender in the marketing world with offices in San Mateo, Portland, Dublin, Tel Aviv, and Sydney.
Today, it's a publically-traded corporation that offers a quality service — if you can afford it. Its complicated pricing options and service combinations are enough to make anyone's head spin, and it can be difficult to keep track of what features you get and whether they solve a problem you have.
Marketo's pricing model is easily the biggest hurdle to jump in using its products. They use a modular system of four separate products, and you need to subscribe to each of them individually — and they all have their own pricing, too.
If you have a use for all four products and all of their features, you can wind up spending $9789 per month, or $117,468 every year. (With 10% off for annual payments, it can be $105,721.20.) And keep in mind, you can only have up to 10,000 records in any plan you choose.
So if you like to mix and match, Marketo can work really well for you. But if you just want one comprehensive package, there are better options.
Salesforce
VIEW SALESFORCE CONSULTING SERVICES
Pros
Largest CRM provider in the world
Cloud-based CRM pioneer
Comprehensive app store
Full browser support
Collaboration with other users ("Chatter" feature)
Cons
No longer unique — Microsoft and other companies offer similar services for less
No option for on-site hosting
Forced system updates
Imposed limits on features like email, app downloads, and storage
Obsolete pricing model
Expensive
Pricing
SalesforceIQ Starter: $25 per person per month billed annually
Professional: $65 per person per month billed annually
Enterprise: $125 per person per month billed annually
Unlimited: $250 per person per month billed annually
Sales and Service Cloud Bundle: $300 per person per month billed annually
Online reviews
Discussion
Salesforce is credited as single-handedly developing the software-as-a-service (SAAS) model of CRM. It's been around since 1999, and it's the most widely-used CRM software in the world. It's also entirely based in the cloud so that it's accessible to any client in any location.
The downside is that Salesforce is starting to show its age. Its strange pricing model is based on users and monthly subscription rates, but it's billed annually. So even if you get the cheapest option for your company of 10 people, you have to do some math to figure out your actual expenditures.
Partner with a team of ecommerce masters!
WebFX campaigns have delivered more than 12,936,451 ecommerce transactions in the last 5 years
Read the Case Studies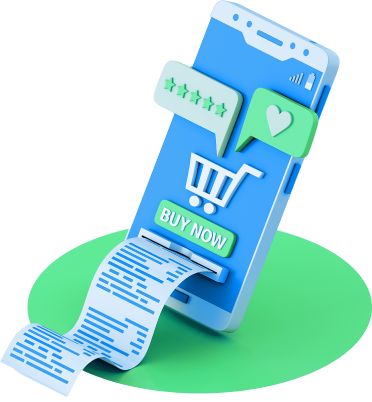 10 people x $25 per month x 12 months = $3000 per year
In that respect, the pricing may appear more affordable than your other options, but it can actually cost you a whole lot more, if you're not careful. And remember — if you hire someone new and they need to use Salesforce, it'll cost you another $25 to $300 per month, billed every year.
On top of its strange pricing, Salesforce also implements set limits on a lot of its features, such as downloading apps and sending emails. Those caps can only change if you jump to the next package and spend more money, which makes a lot of business owners feel nickel-and-dimed. This is especially true now that there are alternatives to Salesforce that offer similar features without the caps.
Still, for its strange shortcomings, Salesforce remains at the top of the CRM industry, and it's one of the most powerful and reliable options on the market. Just make sure you read the fine print on pricing and limitations before you sign up.
Pardot
Pros
Integrates with Salesforce, Sugar, and Microsoft Dynamics
Custom campaign and analytics options
Straightforward pricing
Automatically assigns leads to sales reps
Intuitive
Cons
Lack of content management tools
Unable to run A/B testing for drip campaigns
Pricing
Standard: $1000 per month billed annually
Pro: $2000 per month billed annually
Ultimate: $3000 per month billed annually
Salesforce Engage: $50 per person per month
Online reviews
Discussion
Pardot is technically owned by Salesforce, but the differences between the two are significant enough to make them separate options for marketing automation.
Pardot is geared toward B2B clients, and it comes with a level of customization that simply can't be beat by other services. It also comes with real-time analysis of the activity of your prospects and leads, which generally makes it easier to turn them into customers.
However, compared to its competitors, Pardot doesn't have many integration options, and it only includes 32 third-party apps. Plus, its API is only available to its "Pro" users, along with its A/B testing options. That means you need to purchase the "Pro" package to get two major features that are standard with other marketing automation suppliers. It's also worth mentioning that no matter what package you choose, you're capped at 10,000 contacts.
Still, with how easy it is to use Pardot, the learning curve is practically non-existent. That makes it valuable for anyone who doesn't want to spend a lot of time learning the ins and outs of their software, and it can streamline operations for marketers who want to work quickly. You won't get everything, but at least it'll be easy.
WebFX specializes in marketing automation
If you're still not sure about Marketo, Salesforce, and Pardot, don't worry — they aren't your only options for marketing automation.
WebFX is a full-service Internet marketing agency that knows the value of automation technology, especially when it's in the hands of a capable marketer. That's why our team is packed with some of the best marketers in the industry.
Our team of marketing automation specialists has the knowledge, talent, and experience to get exceptional results for your business, especially with the help of marketing automation software. So if you're too busy running your company to learn the ins and outs of automation, we'll take care of it, so you can concentrate on what you do best!
Plus, we developed one of the best Marketo, Pardot, and Salesforce alternatives. Our marketing automation software, MarketingCloudFX, comes with all the features and add-ons that you need to grow your business.
Are you ready to get more customers? Contact us today to start laying out a marketing automation strategy specifically for your company!
Earn a 20% greater ROI with WebFX