Many tasks are far easier with the help of tools, and marketing is no exception. Handling all your marketing efforts manually is time-consuming, but if you have a digital platform to help you, it can lighten the load.
That's the idea behind marketing automation. Your school or university needs a strong marketing strategy, and one of the best ways to obtain that is to automate simple tasks within your campaigns.
But what is marketing automation for education, and what benefits does it offer? Keep reading to find out more. Then partner with WebFX for our marketing automation services. Just call 888-601-5359 or contact us online today!
Time to Level Up Your Sales
Our long list of services helps you grow every aspect of your business with marketing strategies that are proven to increase bottom-line metrics like revenue and conversions.
In the past 5 years, we've managed more than 12.9 MILLION transactions across our client base.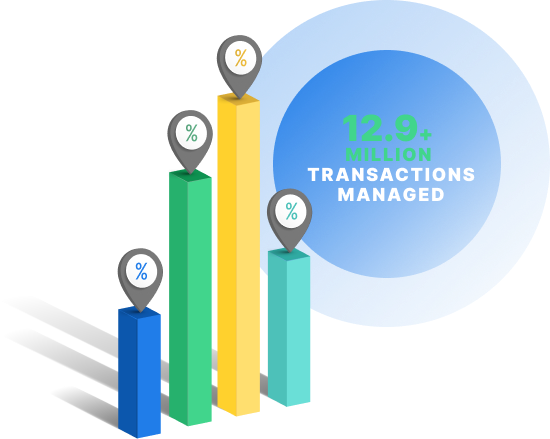 What is marketing automation for education?
School marketing automation refers to marketing technology — or martech — that helps you run various marketing tasks automatically. The tasks in question can cover anything from sending out emails to collecting audience data.
The primary benefit of marketing automation is that it frees you up to do other things. After all, you have other aspects of your school's marketing to handle. You don't want to have to spend all day, every day handling each individual email manually when you could simply automate the process.
What can education marketing automation do for you?
If you're unsure how education marketing automation benefits your school or university, don't worry. There are several types of tasks a school marketing automation tool can perform, and here are three of the main ones!
1. Gather audience data
Before you begin developing marketing campaigns, it's crucial to determine your target audience. That means gathering data on potential students, and marketing automation can help you do that.
You can use various marketing data platforms to pull in data such as student demographics and how different types of users behave on your website. If your school is for young children, you'll also want to gather data on your target audience's parents.
As you gather this information, you can have it automatically stored in a database for you to examine later.
2. Run your campaigns
Marketing automation isn't just useful for helping you set up your campaigns — it also helps run the campaigns themselves.
One of the most commonly automated marketing strategies is email marketing. That's not surprising — sending emails is one of the easiest things to automate. But you can also automate parts of other campaigns, like paid ads and social media marketing.
When you automate campaigns, you don't have to spend time manually typing and sending each email, or manually launching each social media post at its designated time. Instead, you can just tell your chosen platform when to perform an action, and it will do it for you.
3. Conduct marketing analytics
Your marketing efforts won't improve without analytics. Analytics allows you to view your campaigns' performance to see how well they're doing. That, in turn, allows you to reoptimize your marketing to do better down the road.
Analytics is one more area where marketing automation can help. You can set up analytics tools to track valuable campaign metrics and compile data. Some tools will even automatically organize the data into charts and graphs so you can easily observe patterns and trends.
Education marketing automation platforms
By now, you're no doubt wondering which tools you can use to automate your campaigns. The truth is, there are too many options out there to cover here. However, we've listed three platforms that stand out for their exceptional school marketing automation capabilities.
Keep reading for an overview of each platform!
1. Marketo
Price: $895+ per month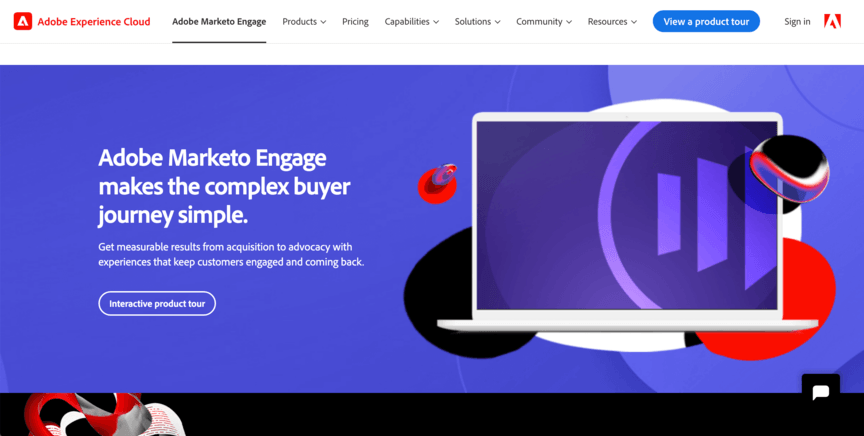 One of the best education marketing automation platforms is Marketo. Like many pieces of automation software, Marketo is an email automation platform first and foremost, but its capabilities extend beyond that.
One of Marketo's primary features is its lead tracking and management function. With this feature, it pulls in data on your leads and helps you figure out how to better optimize your marketing to them.
Marketo's starts at $895 per month, so keep that in mind when you consider your budget. Many marketers enjoy using the platform, so if it's in your budget, it can be well worth the cost.
2. Customer.io
Price: $75+ per month (Free plan available)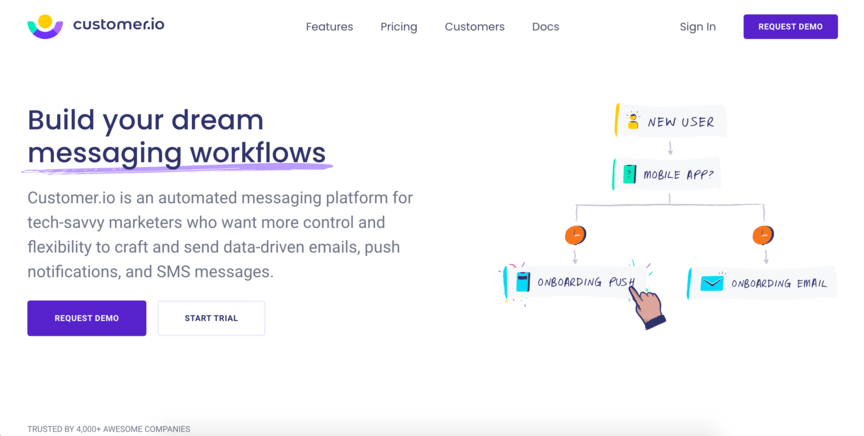 Customer.io is another excellent tool to use in marketing automation for schools. One of its standout features is its usability. To start with, it's fairly lightweight in the sense that it doesn't overwhelm you with unneeded features, so it's perfect for institutions that don't want to get bogged down with things they don't plan to use.
Furthermore, Customer.io has a very intuitive interface that's also highly customizable. It also boasts a top-tier customer service team, making this tool perfect for any school starting to get into the world of marketing automation.
3. MarketingCloudFX
Price: $750+ per month
Our third and final entry on this list is our very own proprietary marketing software, MarketingCloudFX (MCFX). MCFX helps you run all your marketing campaigns with ease, making it one of the best marketing automation tools.
One of the biggest benefits of MCFX is that when you opt to use it, you're not just receiving the software. You're also receiving the full help of our professional marketing team. We'll help you use MCFX in a way that drives the best results for your education marketing automation.
You can then continue using MCFX to optimize all the other aspects of your marketing, from your search rankings to your web design.
Meet MarketingCloudFX:
One platform tracking countless metrics and driving stellar results.
Learn More About Our Proprietary Software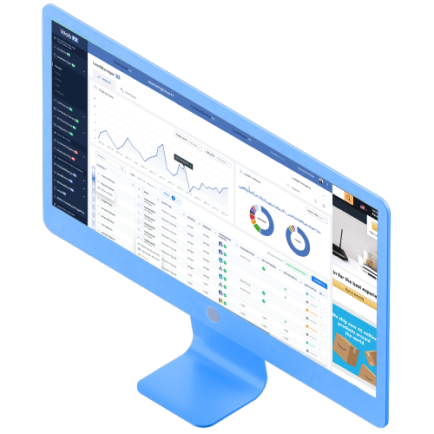 WebFX knows marketing automation for schools
When you partner with WebFX, you can rest assured you're in good hands. That's because WebFX has earned over 1020 glowing testimonials from our clients that indicate the proficiency and expertise of our marketing team.
We know marketing automation for education, and we can't wait to show you firsthand. With our marketing automation services, you'll receive help taking advantage of all the automation benefits listed above and more.
To get started with us, just call 888-601-5359 or contact us online today!
Earn a 20% greater ROI with WebFX