How to Maximize Digital Marketing Efforts With Kinetic
Kinetic is an excellent platform for improving the way you manage your manufacturing business. But for best results, you should pair it with a strong marketing campaign. Keep reading to learn how to maximize digital marketing efforts with Kinetic!
Digital marketing can improve Epicor for your business
You can do a world of good for your manufacturing company when you use an enterprise resource planning (ERP) platform like Epicor's Kinetic ERP. With Kinetic, Epicor allows you to centralize data across different departments and automate processes like sales.
But Kinetic's output is dependent on its input. It can help you manage leads and process sales, but for it to do so, you must generate leads and sales in the first place. And there's no better way to do that than through digital marketing.
Marketing is every business's key to spreading brand awareness and converting new customers. When you pair it with an ERP like Kinetic, you can achieve incredible results.
Read on to learn how you can maximize digital marketing efforts with Kinetic. Then partner with WebFX to get help putting your digital marketing campaigns into action. Just call 888-601-5359 or contact us online today!
Our digital marketing campaigns impact the metrics that improve your bottom line.
See More Results

WebFX has driven the following results for clients:

$3 billion
In client revenue

7.8 million
Leads for our clients

5.2 million
Client phone calls
How can marketing help with Kinetic optimization?
Marketing can do a lot to improve Epicor. It can give it far more data to work with, allowing Kinetic to drive bigger and better results. Furthermore, Epicor can then contribute to the success of your marketing, which creates a continuous cycle of leads and sales for your business.
Here are just three of the areas where marketing and Kinetic can benefit one another!
1. Gather useful data
Data is central to everything your business does. It enables you to learn a great deal about your audience — where they come from, how they find you, which products and services they like, and so on. All of that information is helpful for knowing which businesses to target with your marketing.
Epicor is a fantastic tool for gathering, centralizing, and analyzing the data you obtain from places like your website. You can then turn around and apply what you learn to your marketing campaigns, optimizing them to reflect your new knowledge of your audience.
Likewise, your marketing can help you drive more data through methods such as sending users to your site. That, in turn, gives Kinetic more information to work with, enhancing its usefulness. In that way, Kinetic and marketing improve each other through data.
2. Optimize your place in the product life cycle
The product life cycle (PLC) refers to the journey a product or brand goes through from the time it's created to the time it disappears. A product at the beginning of the PLC is just now appearing on shelves, while a product at the end is going permanently out of stock.
Your goal should be to stay in the middle two stages of the PLC — growth and maturity. Epicor advertises that it can help you do exactly that through product management. In short, you can use Epicor to help you organize and improve your products, so they'll remain popular with users.
Marketing plays a role in PLC optimization, too. The only way to stay in the middle of the PLC is to keep your products front-of-mind for the businesses in your target audience, and that requires you to market them.
Read the ERP Integration Guide
3. Improve the customer experience
One of the most important things for any business to get right is the customer experience. When people become customers, they should feel pleased with the results they're getting. A poor experience will cause clients to switch to one of your competitors.
Fortunately, Kinetic and marketing can work together to boost the customer experience on your site. Kinetic can combine data about your manufacturing process with the feedback you get from customers to determine where you can improve your process to make customers happier.
You can then reflect those improvements in your marketing by advertising all the things that you're doing for your customers, helping attract even more businesses than before.
How can WebFX help you maximize digital marketing efforts with Kinetic?
When it comes time to put your marketing into action, you don't have to do it on your own. WebFX offers several effective online marketing services that can drive all the benefits listed above when paired with Kinetic.
Here are some of the marketing services we offer that you can use to improve Kinetic:
1. Search engine optimization
One of the most effective strategies out there is search engine optimization (SEO), which consists of optimizing your web content to rank high in relevant Google search results. The goal is for users to find your site in response to their search queries.
There are several ways WebFX can help you optimize for SEO, including:
A successful SEO strategy will drive far more traffic to your website. That benefits you because the more site traffic you have, the more data you can gather about your audience. That will help improve the usefulness of Epicor for your business!
2. Pay-per-click (PPC) advertising
Another search-based strategy WebFX offers is pay-per-click (PPC) advertising, which involves displaying paid ads at the top of search results. When users click on those ads, they'll be taken to landing pages that push them toward converting.
We'll use Google Ads to create your ad copy, target relevant keywords, and reoptimize your campaigns. This strategy will benefit you through the same reason as SEO — it will allow you to gather data about your target audience that you can use to improve Epicor for your company.
3. Email marketing
Email marketing is another one of the most useful marketing strategies out there. That's true for a few reasons — for one thing, you can personalize your emails to individual users through methods like addressing each recipient by name.
Additionally, since users sign up for your emails voluntarily on your website, that means everyone receiving those emails wants to receive them, making for a highly responsive audience.
Finally, there's the fact that email marketing gives you an opportunity to enhance the customer experience by communicating with individual clients and offering the chance for them to provide feedback.
When you partner with WebFX, we can help you attain each of these benefits for your company by putting together top-quality email campaigns.
4. Content marketing
Content marketing refers to the process of crafting web content to draw in users and get them invested in your business. WebFX can help you craft that content in various formats, from written materials like blog posts to multimedia such as videos.
Content marketing works hand-in-hand with SEO, appearing in search results to draw users to your site. However, it also offers the benefit of sharing helpful information about your products, allowing you to better maintain your position in the product life cycle.
Good agencies have more than 50 testimonials.
Great agencies have more than 100 testimonials.
WebFX has over 1000+ glowing client testimonials.
See What Makes Us Stand out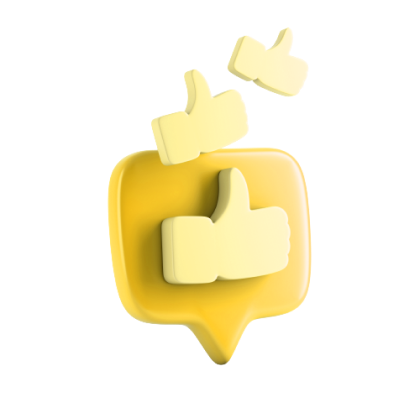 Why choose WebFX?
WebFX has been helping manufacturing businesses earn more leads and revenue for over a decade. Here are three reasons you can benefit from partnering with us!
1. WebFX takes a client-first approach
When you partner with WebFX, you won't be getting an agency that puts you on hold for fifteen minutes at a time or makes you work with representatives who know nothing about your company. Instead, you'll be getting an agency that prioritizes its clients above everything else.
From the moment you get started with us, our team will put time and effort into learning about your business and your industry to find out exactly what your needs are. We'll then devote all our efforts into driving the results that you want to prioritize.
2. WebFX has a history of driving stellar results
In addition to our exceptional amount of experience, we have a long history of driving incredible results for all the businesses that partner with us for help with their marketing. In the past five years alone, we've generated over 7.8 million leads and $3 billion in revenue for our clients.
With numbers like that, it's no surprise we've earned over 1020 testimonials speaking to our amazing service. When you partner with us for your Epicor marketing efforts, you can gain access to that same high-quality service.
3. WebFX is transparent about our pricing and services
Finally, WebFX won't leave you in the dark about what we're doing for your campaigns or how much financial investment it will require. We're upfront about our prices from the very start, offering you clear quotes based on the services you want us to provide.
We'll also be transparent with our services, keeping you informed about everything we do to improve your campaigns and verifying that you're clear on all the changes we've made. If you have any questions or concerns, you'll have no trouble reaching us or receiving a response!
Time to Level Up Your Sales
Our long list of services helps you grow every aspect of your business with marketing strategies that are proven to increase bottom-line metrics like revenue and conversions.

In the past 5 years, we've managed more than 12.9 MILLION transactions across our client base.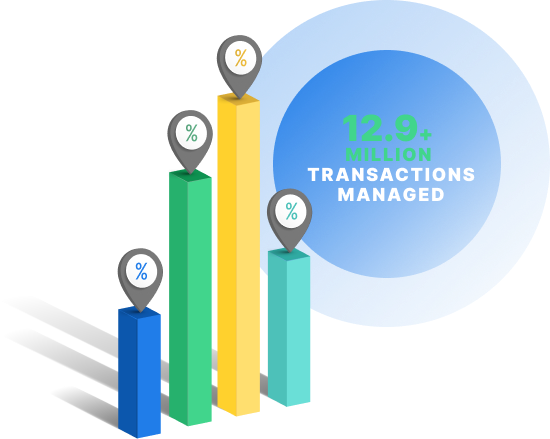 Let WebFX drive results for your Epicor marketing
Now that you understand how Kinetic and marketing can benefit one another, it's time to put them together — and WebFX would love to help you get started with your Kinetic optimization. Our team of over 500 experts is excited to help your company!
With our digital marketing services, you'll receive help with all the strategies listed above and more. You'll also receive a dedicated account representative to keep close in touch with you about all the optimizations we make for your marketing.
To get started with us, just call 888-601-5359 or contact us online today!