With a little time and research, the professional Scranton web design firms will separate themselves from the amateurs and you'll be left with only one name: WebFX.
Why Choose WebFX for Your Website Design Project?
What makes us the leading Scranton web design agency? We've been in the business for years — in fact, we've been designing websites for clients before SEO was even a well-known term. Since then, we've kept up with the countless changes in trends, search algorithms, and best practices to deliver unbeatable results for our clients.
Our team has amassed a huge portfolio of winning designs, spanning a variety of industries and niche markets. We've created ecommerce sites for national brands, local presences for restaurants (complete with online ordering functionality), and professional designs for Scranton businesses just like yours looking to make a great first impression on potential clients or leads. If you're looking for a leader in Scranton web design, we're your one-stop shop.
Award-Winning Web Design That Gets Results
WebFX is the winner of multiple website design awards, like the Horizon Interactive Awards, for world-class web design. In other words, the sites we've created for clients are so good that they've been recognized on a national level! And we can dot he same for you.
We're also proud to consistently get real results for our clients. On average, our clients see a 20% increase in revenue thanks to our rock-solid online marketing services and professional web design methods.
Before You Choose a Web Design Agency, Ask Yourself These Questions...
Your website is perhaps the single most important contributing factor to your company's online success. When done right, your company's site has the power to build your credibility among your audience, establish you as a trustworthy leader in the industry, and take your conversions to the next level. That's why it's critical to find the best company in Scranton web design for your business.
The first step in selecting a Scranton web design agency is establishing your goals and desires. To do this, answer the following questions before selecting a web design firm (and be sure you provide the firm you choose with the answers!).
What type of site do you want?
Do you want an informative site that showcases your services and provides a company history, or are you looking for an online storefront?
What size site do you have in mind?
Some clients only want a few pages, while others literally have thousands on their finished site.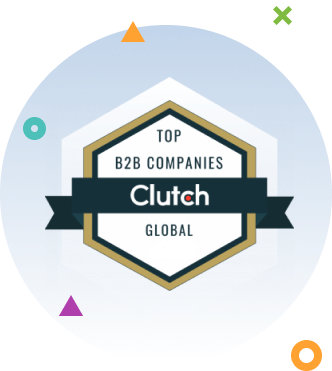 Independent research from Clutch has named
WebFX the top
SEO company

in the United States.

Over 200 WebFX clients have been interviewed by Clutch to discuss their experience partnering with us.

Check out more Clutch Reviews
What is your budget for your project?
The budget for your website project will be closely linked to the level of design and number of pages you want for your new site.
To learn more about the budget you should expect for your design project, check out our page on the cost of a website.
How soon would you like to launch your site?
Do you have a hard deadline that is coming up fast? Or are you embarking on a redesign project that gives you some flexibility for launch dates?
Do you want a Scranton web design company that offers regular updates?
Are you planning to handle your maintenance in-house? Or do you need a web design company who can help you make updates to graphics, copywriting, SEO, or other items on your new website?
Now that you know what you want, it's time to see why WebFX Scranton web design is the company that can best give it to you.
The WebFX Difference
WebFX is different than other web design companies. Our agency is miles ahead of the rest. Here's an overview of what sets the sites and custom design packages we create for clients apart:
The layout, navigation, and usability of our sites are the best in the industry
The information on these sample sites is organized, professional, and easy-to-navigate
All of the pages are quick-to-load, well-organized, aesthetically pleasing, and properly aligned
WebFX has experience in your specific industry, due to 10+ years of site design experience
We offer several package levels that will fit into your Scranton web design budget
WebFX also offers SEO services for Scranton clients looking to optimize their website and improve their rankings in search engine results, ensuring their newly designed websites are seen by the most relevant traffic possible.
Take Your Site to the Next Level
Knowing what you want with your web design and being confident in the web design company you choose are the two most important factors in achieving the website you need and want.
When you choose WebFX as your Scranton web design company, you can be sure you're getting professional, quality work that will increase your conversions and bring you a great return on your investment.