7 Amazon Product Page Optimization Tips
Amazon is one of the fastest-growing online platforms for selling your products. If you want to reach as many leads as possible, optimize your product listings on Amazon. On this page, we'll provide you with seven Amazon product page optimization tips to help you improve your product listings. If you need help creating more effective product listings,
contact us online
or call us today at
888-601-5359
to learn how our team of experts can help you improve your product pages.
1. Target keywords
Amazon uses keywords to rank your products in the right search results. It's important that you choose appropriate keywords for your listings. You want your products to appear in search results that are relevant.
If you use search engine optimization (SEO) for your website, you may be familiar with conducting keyword research. Keyword research for Amazon operates differently. Google SEO focuses more on optimizing listings to help users find information, while Amazon focuses on optimizing listings to get people to buy products.
To find the right keywords, use an Amazon-specific keyword research tool. Sonar is a great tool to use to find Amazon keywords for your listings. In addition, you can come up with base keywords for your listings and type them into Amazon's search bar to get suggestions for expanding on those keywords.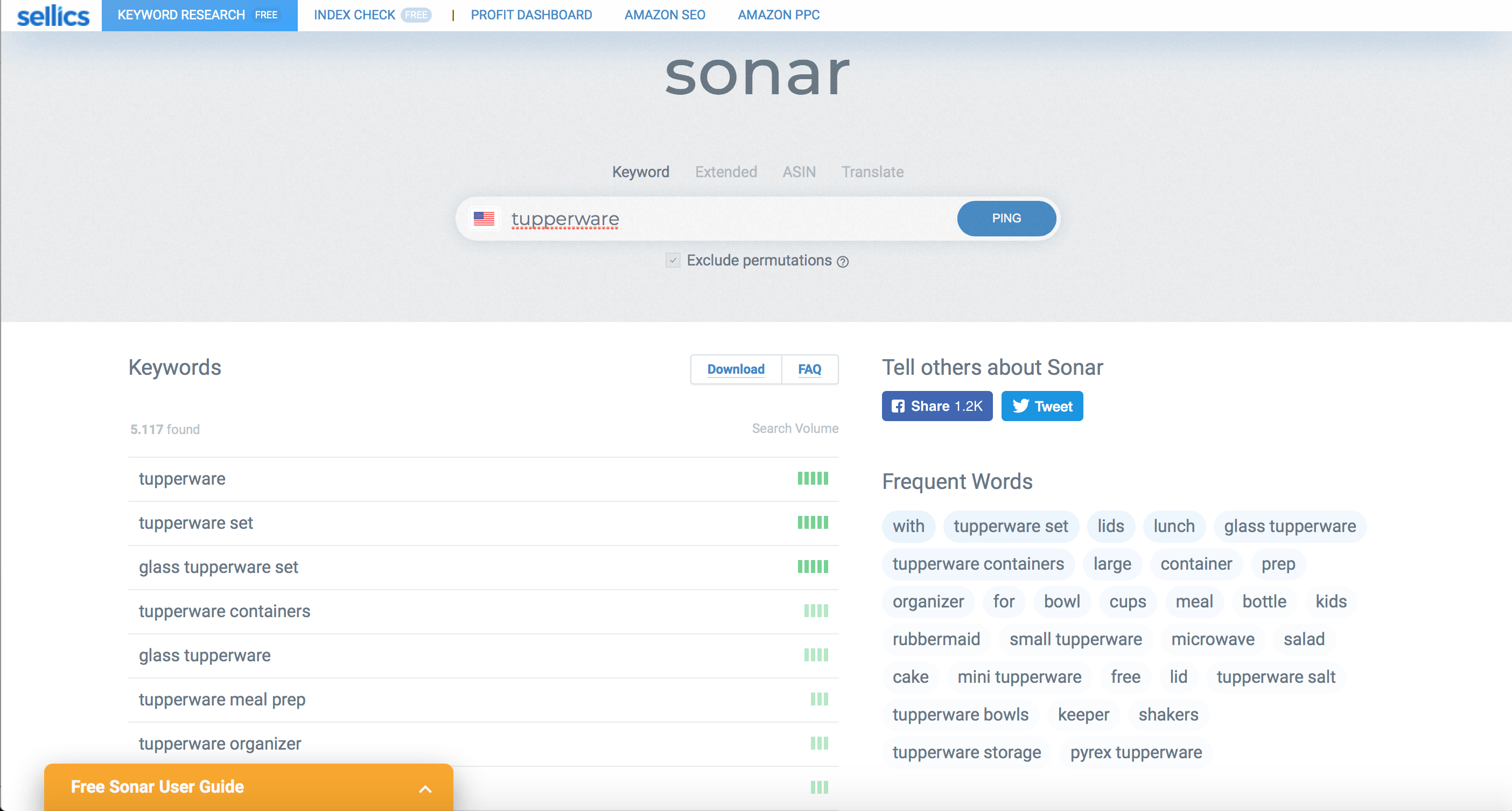 Once you figure out your keywords, integrate them into your listing. You only need to integrate each keyword once to rank for it. Put your most important keyword in your title.
You'll want to put your second and third most important keywords in your product descriptions. Any other keywords can go into the backend of your listing. Your backend keywords will still allow your listings to rank in the search results but won't bog them down with too many keywords.
Choosing the right keywords will help you optimize your listings to reach valuable leads. It's a great way to get your products to appear in multiple, relevant search results.
2. Optimize your listing titles
Your title is one of the first things your audience will see when they find your listing. It's important to optimize your titles so you can provide your audience with valuable information. You want to provide them with information that gets them to click on your listing.
For most categories, there is a limit of 200 characters, which includes spaces. Some categories of products allow for even less characters.
So, what type of information should be in your title?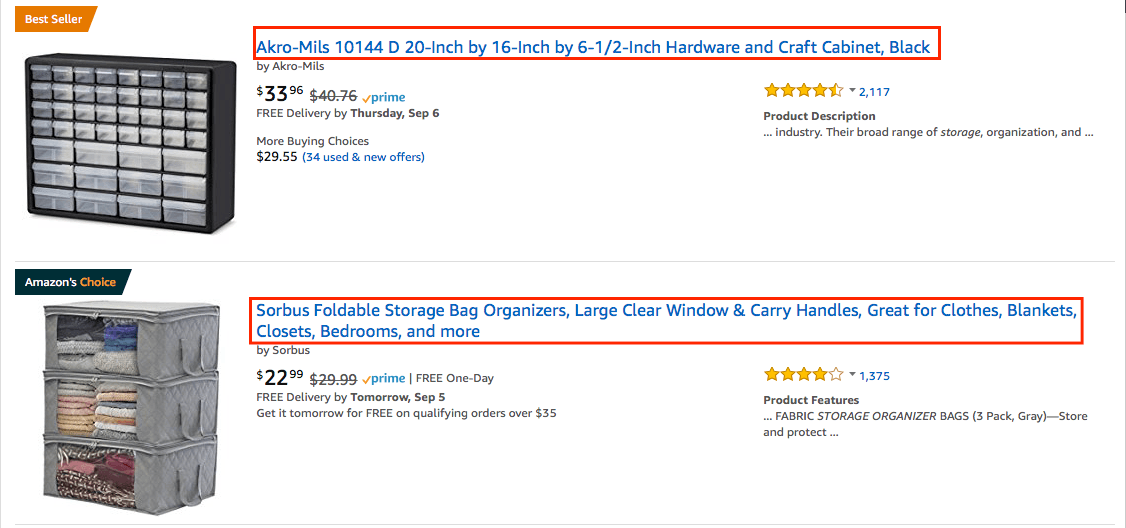 Here's a general format to follow for your product titles:
[Brand] [Feature] [Material] [Key ingredient] [Product type] [Model number] [Size] [Package count] [Color] [Flavor]
While it isn't required that you include all this information, it gives you an idea for how to format your title.
The first thing in your title should be the brand name. People are drawn to product listings that put the brand name first, especially if your brand is well-known to people. It will help people feel confident about buying your products because they know they are associated with a specific brand.
You'll also want to integrate your most important keyword into your titles. Your audience will see this keyword and determine if your products are relevant to their needs.
In addition, you'll want to include information like your product name, quantity, and other important features of your product. This information should help your audience understand more about your products and entice them to click on your listings.
When you optimize your product titles, think about features that accentuate the value of your products. Features like the material, being eco-friendly, or color can influence your audience to check out your listings.
Optimizing your product page titles will help you drive better results for your listings. You'll encourage more leads to check out your listings by providing them with important details in your titles.
3. Use quality images
Next to your title, your images are one of the elements your audience uses to judge your product. It's important that you put the right images in your product listings to give your audience a visual perception of your products.
All images uploaded to your Amazon listings should be at least 1000 pixels by 1000 pixels. You want to upload high-resolution images, so your audience can zoom in and get a better view of your products.
There are specific requirements for your main images:
Professional image: Your main image should be a professional photo that showcases the product.
Focus on the product: Your product should fill the majority of the frame and the background should be white.
No markings: There should be no watermarks, additional text, or anything that takes away from the product. The main image should solely showcase the product to your audience.
Aside from the main image, you have free rein over your eight other images. This is an opportunity for you to show your audience all angles of your product. It's a great way to give your audience different points of view.
You can also take images that show your products in use or show the scale of your product. These are both great images to help your audience better understand your products.
Choosing the right images will help you better optimize your product listings. You'll get your audience interested in your products and help them decide whether to convert.
4. Optimize your product features section
When you see an Amazon listing, there is a bulleted list that appears at the top of the product pages. This is your product features section. It is an important section for helping your business showcase the important aspects of your product.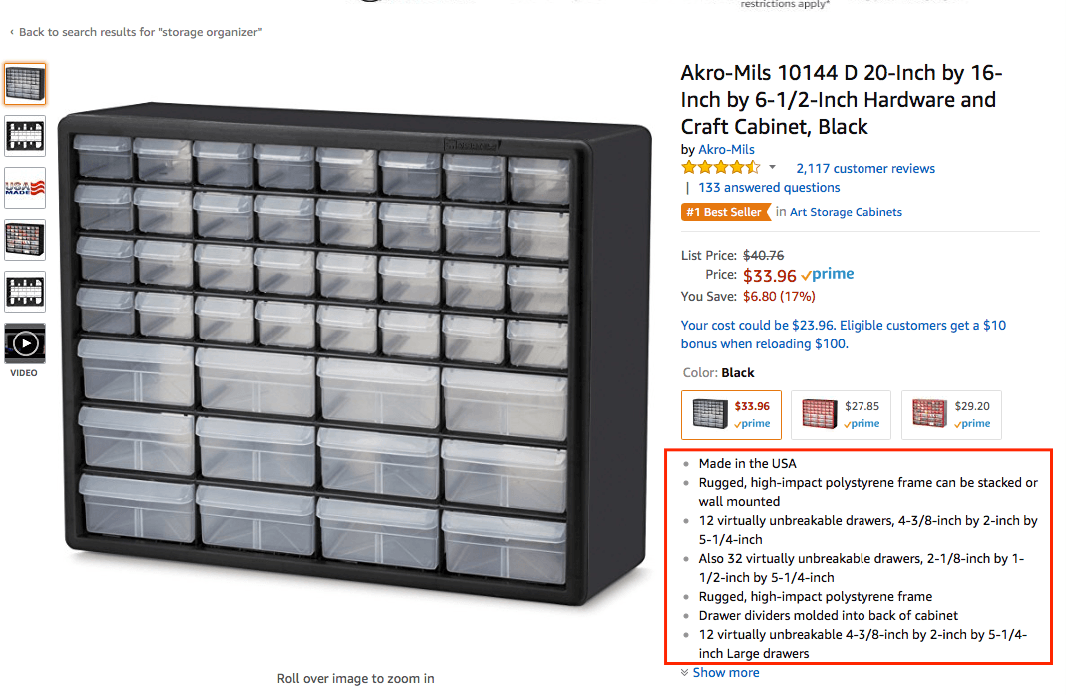 In this section, list the most important features of your product. What information matters to your audience? You can list information like what your product can do, how it works, different features it offers, warranties, and guarantees.
This is another place where you can incorporate keywords, too. This will help you appear in relevant search results for important keywords.
5. Optimize your product descriptions
If your audience is really interested in your products, they're going to head to the product descriptions to learn more about them. Take the time to fill out the product descriptions and provide your audience with additional details about your products.
This is where you can tell your audience why they need to buy your products. Emphasize the value and show them why your products are the solution to their problem. You want to make your audience feel like they need to buy your products.
When you write your product description, keep it casual and relatable for your audience. Integrate target keywords to help your page rank for other relevant keywords. A good description will help you provide that final nudge to get leads to convert.
6. Set the right price
Pricing plays an important role in your business earning conversions. Amazon uses your pricing to predict how your products will perform.
When users shop on Amazon, they want to get the best deal. If your products are priced higher than the other selection of products, they are more likely to choose the cheaper option – especially if the star rating is the same! You don't want to miss out on sales because your product isn't priced like your competitors'.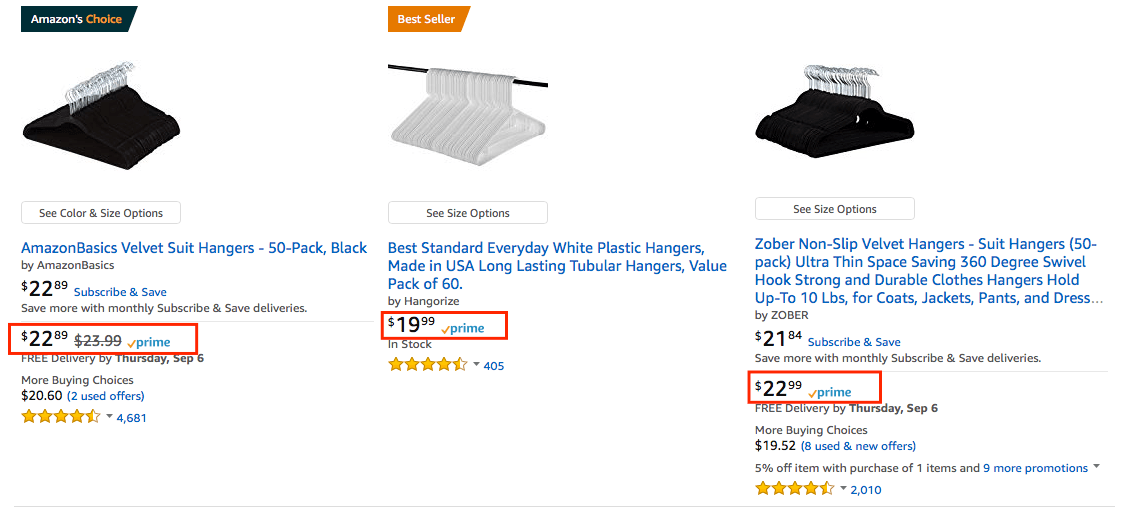 For instance, if you list your product for $70 and your competitors list their similar product around $30, Amazon will rank your product lower because it predicts that your product won't earn as many conversions as your competitors'.
Does this mean you need to alter your pricing? Not entirely. Research your competition to see how your prices compare to theirs. If you have room to adjust your price, it is beneficial, but you can also improve your listings by choosing different keywords to appear in better results.
7. Earn reviews
Reviews are a crucial part of your product listings' rankings. Amazon is very focused on reviews because they know that good reviews encourage people to convert. Since Amazon is in the business of sales, they focus on boosting product listings that have good reviews to sell them.
Amazon ranks products at the top of the search results that have 4 or more stars, so it's ideal to have a relatively high rating. These products encourage conversions because others have had a good experience with the products.
Previously, companies would use incentives to encourage their audience to review their product on Amazon. Now, Amazon restricts what you can do to earn reviews for your products. These restrictions push you to earn organic and authentic reviews from people who have previously purchase your product.
To ensure you receive reviews, encourage your customers to review your products when they purchase them. You can do this through an automated email marketing campaign. Send emails to your customers and invite them to share their experience.
When you ask for reviews, there's a possibility that you will receive a mixture of positive and negative reviews. The negative reviews are an opportunity for you to solve problems or improve your product.
Potential buyers want to see that you are willing to fix issues people have with your products. It may even encourage people to change their reviews to a more positive rating!
Reviews will help you better optimize your product pages. You can appear higher in search results by obtaining positive reviews.
Time to Level Up Your Sales
Our long list of services helps you grow every aspect of your business with marketing strategies that are proven to increase bottom-line metrics like revenue and conversions.
In the past 5 years, we've managed more than 12.9 MILLION transactions across our client base.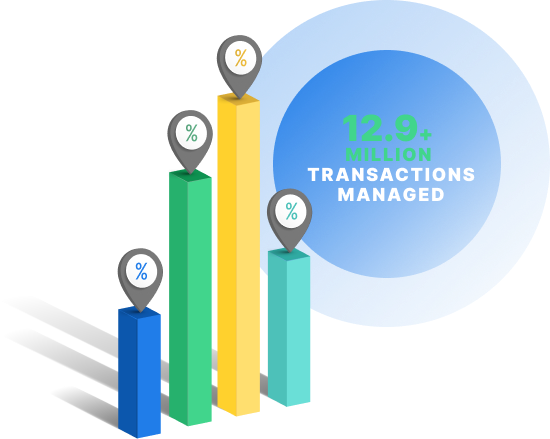 WebFX will help you optimize your Amazon product listings
Amazon is a great platform for you to sell your products to interested buyers. By optimizing your Amazon product listings, you'll help your business reach Amazon customers that will buy your products. At WebFX, we can help you with your product page optimization for Amazon.
We're a full-service digital marketing company that specializes in Amazon product page optimization. With our team of 500 experts, we'll help you optimize your product listings to perform better on Amazon. Our 25 years of experience will help you feel confident that we can improve your product's performance.
If you want to partner with a company that drives results, look no further than WebFX. To date, we've driven over $3 billion in sales and over 7.8 million leads for our clients. We focus on driving success for our clients first.
Want to know what's it's like to partner with us? Just ask our clients! Check out our 1000+ client testimonials to see what it's like to partner with WebFX!
Optimize your Amazon product listings today
If you're ready to start generating better results with your Amazon product pages and your product life cycle, contact us online or call us today at 888-601-5359 to speak with a strategist.
We look forward to hearing from you!
Earn a 20% greater ROI with WebFX