Amazon Promotions: Promotion Types and Tips for Sellers
When you start selling your products on Amazon, there are numerous ways you can help your products sell faster and increase your conversion rate. The three main ways companies try to earn more conversions are Lightning Deals, promotions, and coupons. On this page, we'll cover each type and discuss how they differ from one another. If you need help setting up discounts for your Amazon products, call us today at
888-601-5359
to speak with a strategist about how our Amazon ad agency can help you pick the best promotions for your products.
What is an Amazon Lightning deal?
Amazon Lightning Deals are promotional offers that only last for a short period of time. The "Lightning Deal" for each product only lasts between four to six hours, making this a popular feature on Amazon.
Because the products in the Lightning Deals section are constantly changing, it makes returning to this feature appealing for Amazon users. This entices many people to purchase products from Amazon sellers.
Lightning Deals are a great way for your business to increase sales. You entice your audience to purchase your product because the price is discounted. It's also extremely helpful to use if you're looking to reduce inventory quickly.
To access Amazon Lightning Deals, you must have a Professional Selling Plan. In your seller account, you can visit the Lightning Deals Dashboard to see which products are eligible for Lightning Deals.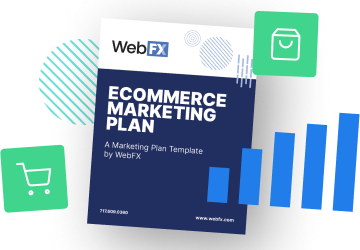 Creating an ecommerce marketing plan can be daunting — but not with our
FREE

guide! Download your ecommerce marketing plan template today! Show Me the Guide
How do I determine if a product is eligible?
If you want to list your product in Amazon's Lightning Deals section, you must determine if it is eligible. Amazon is constantly altering the qualifications for eligibility, but there are a few factors that it regularly considers when determining if your product is qualified.
Product reviews: Amazon will only allow items with a 3+ star rating in their Lightning Deals section. They can change this criterion based on the time of year and marketplace, but it is best to maintain high rankings to ensure that your products are always qualified. Obtaining dozens of positive reviews will help outweigh negative reviews and keep your products eligible.
Fulfillment method: Your products must be Prime eligible via enrollment in Fulfillment by Amazon or Merchant-Fulfilled Prime. This is the only way to get your products considered for Lightning Deals.
Category: If you have products that aren't considered appropriate, they will not be considered for Lightning Deals. These include products with adult themes, alcohol, and cigarettes.
These are just a few of the factors that Amazon considers when determining if your product is eligible for Lightning Deals.

How much does it cost to have your product featured in Amazon Lightning Deals?
There is a fee associated with hosting your products in Lightning Deals. You'll want to consider the cost for hosting your product in this feature to see if it leaves room for profit for your business.
The Amazon Lightning Deal fee is typically $150 for sellers. If you are trying to advertise your products on special days like Prime Day, Black Friday, and Cyber Monday, the cost is higher because of the increase in traffic on Amazon's site. It can cost more during December as well due to increased traffic for holiday shopping.
How do I create a Lightning Deal on Amazon?
To start listing products in Lightning Deals, you must figure out which products are eligible. You can do this by accessing your deal dashboard. Here you can see which products qualify for Lightning Deals.
Once you see which products are eligible, submit them. You can do this by going into the "Create" tab in the Deal Dashboard and selecting the product you want to submit.
After selecting your product, you have the power to edit the price, quantity, schedule, and more. This allows you to create the best Lightning Deal listing that will help you earn conversions.
There is also an option to find products through the "See All Recommendations" section. In this section, Amazon recommends products to list for the Lightning Deal. This step-by-step mode will walk you through the deal creation process.
You will need to pay attention to features like the price, product variation, quantity, schedule, frequency, and fee. It's crucial that everything is correct if you want to get your product approved for Lightning Deals.
Once you've submitted your product for Lightning Deals, you can use the Lightning Deal dashboard to determine the status of your "application" and alter your product listing as needed.
What is an Amazon promotion?
Another way to get products in front of more interested leads is through Amazon promotions. Amazon promotion sellers can offer their products at a low cost to incentivize their audience to tell friends and family about the products. It helps them reach new leads that result in conversions.
Promotions encourage people to buy your products. It's also a great way to increase brand awareness and get your brand in front of more interested leads. Amazon audiences love a good deal, so using promotions is a great opportunity for you to grab their attention.
What types of promotions can I offer?
There are three main promotions you can offer to your audience:
Percentage off: The most common promotion focuses on helping your audience save a little extra money. These codes can be a single-use promotion (special codes for each individual person), group promotions (a generic code like "SAVENOW18" that anyone can use), or no code that automatically applies when the product is added to the cart.
Free shipping: People must purchase a certain quantity of items or spend a certain amount to be eligible for the discount. You also determine which types of shipping are free.
Buy One Get One (BOGO): BOGO is a common way to entice your audience to make a purchase. You can determine the BOGO based on quantity or amount spent. You aren't restricted to BOGO and can use sales such as "Buy Two Get One Free" or "Spend $75 On Any Set of Eyeglasses, Get Another Pair Free!"
These are the most popular promotion options that your company can use to get your audience to purchase your products.
How do I create a promotion on Amazon?
To create a promotion on Amazon, you must log into your account and go into the "Advertising" menu. Once you're in the advertising menu, select "Promotions."
In the "Promotions" tab, you'll choose the type of promotion you want to have and set it up for your products. It's important to remember, however, that your promotion should not start until four hours after it is created.
If you create it to start into the next hour or two after creation, it will be denied. Keep this in mind when you're launching a promotional campaign.
What is an Amazon coupon?
The last option for helping your business earn conversions through Amazon is coupons. These are just like coupons people get from ad circulars in the newspaper.
Amazon coupons are visible to all people. You can see them in search results, on product detail pages, and other places. Just like coupons from the circular, you "clip" these coupons to apply them to your order.
The only restriction with these coupons is that you cannot save coupons for a later date. Once you clip them, you must use them. The coupons will remain eligible until they expire, but you will have to re-clip them if you don't use them immediately.
When you offer coupons to your audience, it comes at a cost to your business. Sellers are charged $0.60 every time a coupon is redeemed. You will need to factor this cost into account when trying to sell your products.

What types of coupons can I offer?
There are two types of coupons you can offer to your audience.
Link coupons
Link coupons require your audience to click on a specific link to get a discount. When you click on the link, the discount gets added to your shopping cart if you have eligible items.
These coupons tend to be general and apply to all products in your store. These are coupons like "$10 Off Your Order" or "$5 Off When You Spend $30." People can buy whatever they want as long as it reaches the requirements for the coupon.
Clip coupons
Clip coupons are coupons you can use on specific products. These are like circular coupons that you take into the store. You clip them online and add them to your cart to get the discount.
Amazon has thousands of digital coupons that people can choose from. Your audience must have eligible items from your store in their cart to apply the coupon. If the items aren't there, the coupon won't work.
It's important to note that there are Prime-only coupons, coupons for "Subscribe and Save" users, and coupons for any Amazon user. You want to make sure that the right people can access your coupon, whether they are Prime users or general Amazon visitors.
These coupons are only valid for a limited time. All coupons are limited to one coupon per customer.
How do I create Amazon coupons?
To start creating Amazon coupons, go into your Seller account and find the advertising tab. From here, you'll select the product you want to use for a coupon. Once you select the product, you'll set the subcategory and product group.
When you select the product, you choose how big of a discount you want to offer. It can be a percentage off the product or a dollar amount. You'll also want to set a budget limit to ensure you still make money even when people use the coupons.
Once you have your coupon set, you'll set it to go live three days from the day you create it. If you want to see the biggest success with conversions, enable all Amazon users to access your coupon. This entices more people to use your coupon and helps you earn more conversions.
If none of your competitors are using coupons, this is a great opportunity for you to jump in on an exciting opportunity. It's a great way to bring in new customers, build brand awareness, and increase conversions for your business.
What's the difference between these Amazon deals?
Amazon offers many opportunities for you to offer discounts and deals for your audience. Each of these options has something unique to offer to your business. So, how do these deals differ?
Lightning Deals involve marketing your product in a specific category. Your product appears specifically in the Lightning Deals category. People will find your product in that category or if they search specifically for your product.
With Lightning Deals, the discounted price is already marked. Your audience doesn't have to apply any codes to get the discount.
Promotions and coupons, on the other hand, require that you input a code to get the discount. There is no special deal on the product itself, so you must add the code to get a discounted price.
Between promotions and coupons, the biggest difference is what they target. Promotions focus on discounted shipping, obtaining free items, or getting a percentage off your purchase. Coupons, on the other hand, focus on taking set money amount off and require inputting codes to get the discount.

Reach more customers with Amazon marketing from WebFX
When you're embarking on the journey to sell on Amazon, there are numerous ways that you can optimize your listings to help your business earn more conversions. Coupons, promotions, and Lightning Deals are just a few ways you can entice your audience to purchase your products. At WebFX, we can help you optimize your Amazon listings to produce better results.
We're a full-service digital marketing company that specializes in Amazon services. Our team of 500+ experts will help you strategically plan the best times to offer discounts on your products and maximize conversions. You can count on us to help you earn more conversions and improve product rankings as a result.
If you're looking for a company that drives results, look no further than WebFX. In the last five years, we've generated $3 billion in revenue and 7.8 million leads for our clients. We know how to drive valuable results that help our clients grow their businesses.
Don't believe us? Just ask our clients! Check out our 1020+ client testimonials that attest to the great work we do for them!
Start selling more today
If you're ready to start using promotions and discounts to improve your conversion rate and improve your product listings, contact us online or call us today at 888-601-5359 to speak with a strategist.
We look forward to hearing from you!
Earn a 20% greater ROI with WebFX