We're back with another InterviewFX feature! If you're new around here, this series brings you advice from entrepreneurs, marketers, and other experts to help you better manage your business and online marketing. Today we focus on leadership values and content marketing as we talk to Michael Brenner, Head of Strategy for NewsCred.
As the former VP of Global Content Marketing Strategy and Head of Digital for SAP Americas, Michael offers you valuable insights into leadership, content marketing, and the future of digital marketing. Keep reading to see the full interview!
1. How did you first get started in the marketing world? What drew you in?
I actually started in sales. Not because I wanted to, but because it was the first job at the first company that was willing to pay me.
I actually loved helping customers. I was the #2 salesperson in the company after 2 years. But I was frustrated because I wanted to make a bigger impact.
And because I thought the support from marketing was dreadful. My next job was as a product and field marketer supporting the team I just left. I was responsible for giving them the products they needed to sell.
It was awesome and tough. I learned how to create a business plan. I managed the P&L for my products.
I learned how to translate customer requirements into technical specs. I learned how to prioritize features based on sales priorities and engineer "level of effort." I eventually became head of marketing for two startups, head of digital for SAP Americas and head of content marketing for SAP global marketing. And now I'm head of strategy at the leading content marketing company.
The one thing that ties all this experience together is the desire to help customers in the biggest and most impactful way.
2. What have been your biggest challenges in leadership roles as a marketer? Any big successes you are particularly proud of?
My biggest challenge in marketing has always been the role we play in representing the wants and needs of customers. I love to say that "behind every piece of bad marketing content is an executive who asked for it."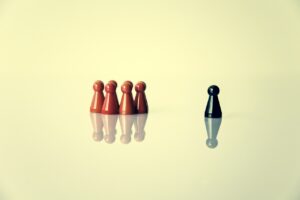 I have been proud of many accomplishments along the way, each with its own history of battles and sweat and tears.
In my first marketing role, I helped roll out the company's first cloud-based collaborative software. Later, I demonstrated return on marketing investment by focusing on customer value with digital content and demand generation for B2B sales teams. And ultimately I was able to build and deliver one of the most recognized content marketing hubs for SAP with a real ROI and tremendous momentum on very little budget. But none of these accomplishments come close to the connections I made and the careers I supported.
They know who they are, but there are a handful of people who I mentored, coached, and then watched grow and thrive in their careers – that has been my greatest accomplishment.
3. At what point did content marketing start becoming more valuable to businesses?
Content marketing became important for business the moment the web was born. Content marketing became an imperative the moment social media entered our lives. As programmatic ad buying and ad-blocking software seals the coffin in banner ad effectiveness, brands are realizing that publishing high-quality, customer-centric content, on brand-owned platforms, is the only way to reach, engage, and convert new customers.
4. Can you describe an area of digital marketing that you've seen many businesses neglect or miss out on?
Almost every business I know is completely over-weighted in paid media (advertising) with regards to the budget. Social media practices are largely promotional (earned). And 90% of the content on brand-owned properties are promotional.
See the trend?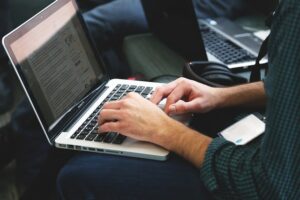 Our audiences spend most of their time trying to get educated or trying to find entertainment that helps them enjoy their everyday lives. And yet brands spend all their time, money and resources talking about themselves.
If marketing's role is to build relationships to get new customers to know, like, and trust us enough to spend their money with us, we are using the worst possible approach to achieving that goal. This is even more evident in digital, where consumer mistrust and disdain for promotion make relationships based on advertising messages nearly impossible.
5. Which trends do you think will be vital to marketing campaigns in 2015 and onward?
I think we are moving beyond an era of brand-led campaigns to one of continuous content publishing. The brands that succeed will focus on customer-centric content experiences that educate and entertain their audiences. They will publish content that is based on their core brand purpose – the core customer problem that their product was built to solve.
And following the lead from brave marketers at GE, RedBull, Coca-Cola, I think we'll see a continuing revolution in the corporate website as it becomes more of a platform for storytelling and less like a corporate brochure that spouts "who we are" and "what we sell." I'm optimistic that marketing will lead businesses into the digital age as storytellers who are connecting and conversing with audiences. Instead of trying to talk at people, we will talk with them. Not just because it is the right thing to do, but because it's great for business.

Michael Brenner is the Head of Strategy for NewsCred. Michael came to NewsCred from SAP where he served as VP of Global Content Marketing Strategy and Head of Digital for SAP Americas. Follow Michael on Twitter @BrennerMichael or on LinkedIn or Facebook.
WebFX Careers
Join our mission to provide industry-leading digital marketing services to businesses around the globe - all while building your personal knowledge and growing as an individual.