With over 3.96 billion worldwide users, social media platforms are a household staple. But what makes social media so irresistible? Regardless of the format, social media platforms offer consumable content at a rapid pace.
On channels like Snapchat, Facebook, and Twitter, what is here today is gone tomorrow — and it's the fast turnover that keeps users coming back for more. But with such high (and fast) consumption rates, how do you craft a social media content strategy that works? On this page, we'll provide you with a social media content strategy template and along the way, give you some tips on how to create a content strategy on social media.
And don't forget, if you need help along the way, WebFX is home to more than 450 in-house social media experts! Contact us or give us a call at 888-601-5359 if you need us!
74% of people use social media when making a purchasing decision.
Make their decision easy with a stellar social media presence. See how your brand can level up by requesting a no-obligation proposal today.
One of our experts will be in touch within 24 hours!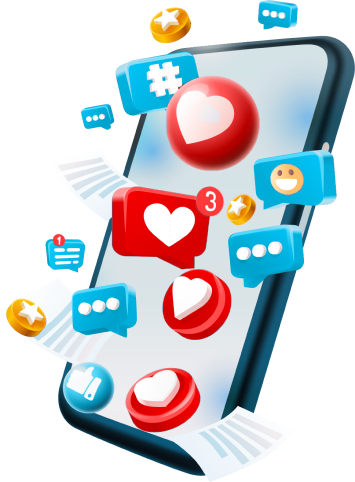 Your social media content strategy template
So, how do you create a winning social media content strategy that makes your brand irresistible? Here's your social media content strategy template:
Below, we'll talk about each part in depth.
1. Set goals for your social media content strategy
Setting goals is one of the most important parts of your social media content strategy, which is why it tops our list. The kind of goals you have for your social presence will dictate the kind of content you post, how often, and what metrics mean the most to your campaign. Not to mention, your specific goals will even help you decide which platforms to use.
Here are some goals that you might have for your social campaign:
Increased website traffic
Increased revenue
Improved brand visibility and awareness
Reputation building
Keeping up with the competition
These are just some of the goals that you might want to hit with your social campaigns, and each of those goals calls for a different kind of content.
Increased website traffic calls for posts that include links to your website, links to promotions, links to your about page, and more.
Increased revenue calls for sponsored ad content.
Improved brand visibility and awareness call for culture content, videos, and posts that show off your personality as a brand.
Reputation building calls for posting content that outlines reviews and testimonials.
Keeping up with the competition calls for posting content that is similar to your competition's content.
Like we mentioned, your goals will also help you choose which social platforms you should dedicate the most time and attention to, but we'll talk about this a little later.
2. Research your audience
If you don't know your audience like a close friend, you won't be able to craft content that they're interested in seeing. The second step in creating a content strategy on social media is to research your audience. As a business owner, you've likely already done this to help you with website positioning and other marketing campaigns.
If you haven't, it's easy to do. You'll gain a better understanding of your target audience by:
Thinking about who you made your product for
Considering who purchases your products or uses your services
Looking at the users who follow your competition on social platforms
When you research your audience, you're more equipped to create a social media content strategy that resonates with your audience — leading to increased engagement.
3. Research your competition
Not only can you learn a lot by looking at who follows your competition, but you can also use your competition to inform your social media content marketing strategy. We'd like to start by mentioning, however, that you should never directly copy any content from another user, but it is beneficial to take note of their presence. You can benefit from taking note of the competition since they have the same audience as you — which means that it's likely that whatever their audience likes, your audience will also.
You'll want to look at things like:
How often they post: Take note of the frequency of your competitions' posts on every platform. Does each post get ample interaction?
What kind of content they post: What does your competition post on each platform? Do they post videos, use ads, or link to blog posts? How does the audience interact with each format?

How they interact with users: Although every company will have its own unique way of interacting with its customers, it never hurts to take notes from the competition.
Their tone and style: Your tone and style should be unique to your brand, but it can be helpful to take note of your competitions' style and tone. For example, do they use industry jargon? Do they take a playful approach?
Researching your competition can help you interact better with your customers.
4. Choose which platforms you want to use
Before posting your content to any and every platform, it's helpful to spend some time choosing which platforms are worth your energy. You can make the best choices by researching where your target audience hangs out on social and eliminating other platforms (for now). A great way to do this is to check out what platforms your competitors use.
There are a lot of social platforms out there, but here are some of the most common that you can choose from:
Each platform has their own benefits, so be sure to do your research before selecting which ones are right for your business.
5. Create your content
After completing the previous four steps, you should have enough information to start creating your content. But there are still more choices to make! You have a variety of content formats to choose from, including:
Links
Written content
Photos
However, not every platform supports every content format. Keep reading to learn about what kinds of content you can post on each platform. Facebook, Twitter, LinkedIn We're grouping these three social platforms together since they operate similarly — allowing you to post the same kinds of content.
These platforms support:
Links
Written content
Videos
Infographics
GIFs
Photos
Instagram Instagram is another popular social platform — owned by Facebook. However, it's a little different when it comes to what you can post. The platform is image-heavy, so when you create a social media content strategy for Insta, you'll likely focus more on photos and videos than written content.
Instagram supports:
Videos
Infographics
GIFs
Photos
You can certainly add written content as a caption to your Instagram post, but in users' feeds, the written content is secondary to the visual content. You'll also want to consider Instagram's algorithm to ensure you land on top.
YouTube When it comes to content, YouTube is all about video — and users love it. The average American spends 24 minutes on YouTube daily, and collectively, users spend 1 billion hours per day on YouTube.
That said, it's all about the videos. Regardless of your industry, you can see a lot of benefits when you add YouTube to your social media content strategy. Videos are one of the best ways to keep users engaged while you inform them and they're easily shareable.
That said, when you create videos for YouTube, you can use the same video content to supply your Facebook, Instagram, Twitter, and LinkedIn content strategies.
Pinterest Pinterest is yet another social platform that is different from the rest. A social media content strategy for Pinterest is made up of Pins — which can include:
Images
Written content
Links
Pinterest is similar to Instagram in the way that is heavily image-based and the content comes secondary to the visual elements. Although, you can add written content and links to supplement your image-based Pins.
Snapchat Social media giant, Snapchat, allows you to send images and videos, but when they've expired (the sender chooses the longevity of the snap), they're gone for good. Unless, that is, you post on your story — in which case your photos and videos are available for 24 hours.
That said, Snapchat is a different kind of platform that will require a separate social media content strategy. If the thought of creating enough content to fill your content strategy on social media seems daunting, reach out to WebFX! We offer social media marketing services that will allow you to keep doing your job while we create amazing content for the social platforms of your choice.
6. Create a social media content calendar
After you've decided what kind of content you're going to create for each of your platforms, it's time to create a social media content calendar. Creating a calendar to keep track of your social media content strategy is paramount to your success. Not only will it help you keep track of what you post every month, but it will also help you post consistently.
Consistency is key when it comes to your content strategy on social media since your followers will easily forget about you if they don't hear from you often. Since social media algorithms turn over content at a rapid pace, posting once a week just won't cut it. Of course, different platforms have different recipes for success in terms of posting.
Check out the resources below to learn more!
BONUS READING: Social Media Engagement Examples
BONUS READING: What & When to Post to Every Major Social Network
7. Distribute your content on appropriate platforms
Step seven is one of the easiest — you've put in the time and effort to determine what kind of content you should make, poured hours into creating it, developed a content calendar for easy planning, and now it's time to distribute your hard work. Using your content calendar to guide you, schedule your content to each platform. We recommend using a social media scheduling tool to help you.
Using a tool like Buffer will ensure that all your content is posted at the appropriate time to the correct platform, so you don't have to worry about manual posting.
8. Analyze the results of your content
If you want your social media content marketing strategy to be worthwhile, it's crucial to analyze the results of your content. Many social platforms, like Facebook, Twitter, Instagram, and LinkedIn have baked-in analytics platforms that allow you to track things like post performance, engagement, and more. When you check these metrics, you'll get a better idea of what kinds of content formats your audience likes, and which formats they don't interact with.
You can also determine the best times to post when you look at the analytics. You should check your social media analytics often — monthly is a great place to start!
9. Reassess your process and make changes if necessary
After checking the analytics side of your social media content marketing strategy, it's time to reassess your process. Ask yourself questions like:
Are there bottlenecks in my current process that I could eliminate?
Did my chosen content formats perform well?
Did my platforms of choice produce results?
Did my tools work properly? (content calendar, social scheduling tool, etc.)
Do I need to tweak my frequency?
The answers to these questions will help guide your process and help your social media content strategy grow stronger over time.
For digital marketing advice on the regular, subscribe to the email that more than 200,000 other marketers trust:
Revenue Weekly.
Sign Up Today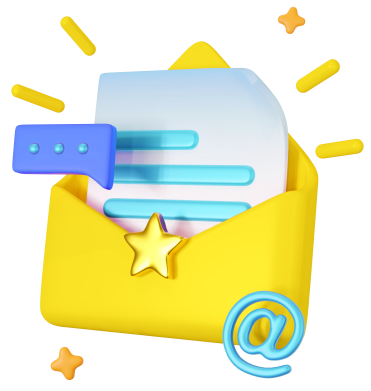 Want us to create a social media content strategy for you?
If you're still nervous about following our social media content strategy template, we've got you covered! Our in-house team of more than 450 social media marketers are at the ready to help you construct a high-performing content strategy on social media.
We provide social media marketing and advertising services for each of the following platforms:
To start your campaign today, contact us online for a free quote, or give us a call at 888-601-5359!