HubSpot is one of the most useful marketing platforms out there. Designed primarily to help you manage leads and sales, it can track potential customers, automate various marketing processes, and help you build and send out marketing materials like emails.
Of course, HubSpot can't do everything on its own. You'll need other apps to help you optimize the different facets of your digital marketing. But you do want all those apps to be in sync with whatever you do in HubSpot — so how do you do that?
The answer is, you use HubSpot app integration. There are numerous apps that integrate with HubSpot, and it's helpful to know your options. That's why we'll cover some of the best HubSpot apps below.
Keep reading to learn more. Then subscribe to Revenue Weekly — our email newsletter — to receive more digital marketing tips right in your inbox!
7 HubSpot app integrations to try
There are many different HubSpot apps you can integrate with the core software. Here are seven of the best HubSpot app integrations:
1. Gmail
The first HubSpot integration on our list is with a platform you're no doubt familiar with — Gmail.
The purpose of this integration is to help you create better emails for your marketing campaigns. You can use Gmail to send out email campaigns to your target audience, and you can use HubSpot to generate top-tier emails — so why not combine the two?
With HubSpot's Gmail integration, you can do exactly that. The integration enables you to access HubSpot email templates right in Gmail, helping you build better emails and send them out from the same place.
You can also track the progress of your Gmail campaigns from HubSpot with this integration.
2. Google Ads
Another Google app to integrate with HubSpot is Google Ads. If you use Google Ads to manage your pay-per-click (PPC) advertising campaigns, you know the effectiveness of the tool. Meanwhile, HubSpot comes with tools for tracking advertising campaign results.
By integrating the two platforms, you can easily sync your Google Ads metrics with your HubSpot tracking capabilities. You can track leads, keyword bidding costs, and more.
Furthermore, you can turn around and use the data from your ads to build better audience targeting in HubSpot. You can then transfer those audience settings directly into Google Ads to create newer and more effective custom audiences.
3. WordPress
If you use WordPress to build and maintain your website, you might wonder if you can integrate it with HubSpot. And luckily for you, the answer is yes.
When you integrate WordPress with HubSpot, you gain the ability to sync several different types of data and tasks.
Whenever users fill out forms on your website where they submit their email addresses or other relevant information, that data will transfer automatically to HubSpot. There, you can use it to inform your marketing efforts.
On top of that, you can transfer relevant site metrics into HubSpot for analysis.
4. Canva
HubSpot is a useful resource for creating marketing materials like emails and ads. However, those materials often require images, and you want those images to look appealing. That's why you may want to investigate the Canva integration.
Canva is a tool used for creating and optimizing images and graphics.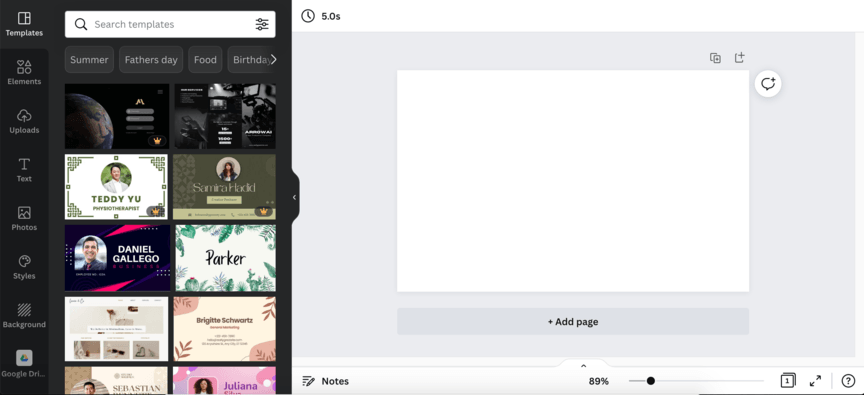 When you integrate it with HubSpot, you can transfer images back and forth between the two platforms, optimizing them in Canva and then including them in your marketing materials in HubSpot.
5. Hotjar
Another app to integrate with HubSpot is Hotjar. What is Hotjar, you ask? In short, it's a tool designed to help you conduct in-depth analytics using visitor data from your website. When people interact with your site, it's useful to see what they did there, and Hotjar can help you with that.
When you integrate this platform with HubSpot, you can easily move your data between the two apps. That allows you to take advantage of analytics capabilities in both HubSpot and Hotjar, maximizing the amount of information you learn.
One particularly useful feature of HubSpot is the contact timeline, which tracks your interaction with various leads. When any of those leads interact with you on your website, Hotjar will track the interaction, and it will be automatically added to the contact timeline in HubSpot.
6. Slack
You may already use Slack for your business. If not, you may still have heard of it — it's a tool for connecting with your company's team. You can talk about plans, set up meetings, and more through this app.
When you integrate Slack with HubSpot, you can make it easier to keep up with what's going on in your company. HubSpot notifications and tickets are directly transferable to Slack, with Slack providing automatic reminders of anything HubSpot wants you to know.
That means you can check all your notifications in one location without having to go back and forth between the two apps.
7. Zapier
The last HubSpot integration app on our list is Zapier. Zapier is interesting because it exists to facilitate integrations with other apps. So, what does it mean to integrate it with HubSpot?
It means you'll gain the ability to connect HubSpot to other apps that it might not integrate with directly. You can use "Zaps" to migrate information from different apps into Zapier, and from there into HubSpot. You can even automate the process for cases where you migrate data regularly.
That means Zapier is one of the most important HubSpot apps, as it greatly expands the number of apps you can connect to HubSpot. It gives you the opportunity to centralize much more of your valuable marketing data.
We foster and form long-term partnerships so that your business has long-term results.
Over 90% of WebFX clients continue partnering with us into year 2 of their campaign.
Hear from Our Happy Customers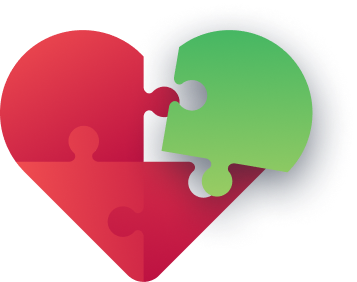 Learn more about digital marketing from WebFX
Interested in learning more about the HubSpot apps on this list, or about digital marketing as a whole? You're in luck. WebFX has over 25 years of experience with online marketing, so we know it inside and out. We also offer one of the best HubSpot alternatives with our revenue acceleration technology duo, MarketingCloudFX and Nutshell.
We don't want keep that information to ourselves, either — we want to share it with you! Just subscribe to Revenue Weekly, our email newsletter, to begin receiving digital marketing tips directly in your inbox.
And if you want help optimizing your marketing, you can partner with us for our digital marketing services. Just call 888-601-5359 or contact us online to get started today!
WebFX Careers
Join our mission to provide industry-leading digital marketing services to businesses around the globe - all while building your personal knowledge and growing as an individual.