Lead routing definition: Lead routing is the process of automatically assigning leads among your sales representatives. Automated lead routing qualifies, sorts, and assigns leads to designated reps to improve speed to lead and nurture relationships with your prospects.
How you assign leads across your sales team can impact your response time and lead nurturing success. That said, it also affects your revenue and bottom line. Enter automated lead routing, which qualifies, sorts, and routes leads to the most suitable sales rep.
Learn more about lead routing in this blog post, which will cover these topics:
While you're here, join our community of over 200,000 marketers by subscribing to our newsletter for free. Get the latest tips on digital marketing and lead generation in your inbox!
Don't miss our Marketing Manager Insider emails!
Join 200,000 smart marketers and get the month's hottest marketing news and insights delivered straight to your inbox!
Enter your email below:
Inline Subscription Form – CTA 72
"*" indicates required fields
(Don't worry, we'll never share your information!)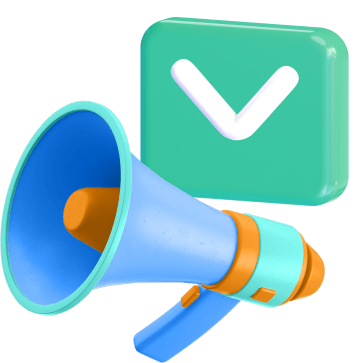 What is lead routing?
Lead routing is the process of automatically delegating leads among your sales reps. Also called lead assignment, lead routing is meant to improve your speed to lead and nurture relationships with your prospects and customers.
At first, lead routing can be as simple as appointing leads to the next sales rep available. As your company grows, however, you may need a more sophisticated lead routing system.
You may have multiple business locations, so you need to assign leads to the sales reps closest to them geographically. Aside from geography, you may need an automated lead routing system that assigns leads according to the following:
Deal size
Industry
Use case
Lead score
5 lead routing best practices
Did you know that when you respond to your leads within five minutes, you're nine times more likely to convert them? Implementing a lead routing system enables your sales team to nurture your leads effectively and efficiently.
Here are five lead routing best practices you can employ regardless of how you assign your leads:
Let's go through each one:
1. Find out if your lead is a current customer or a new prospect
Understanding your lead's needs enables you to route them to the right sales rep. If the lead is an existing customer, you may need to assign them to their current account manager, who can explain new products and special offers.
Is the lead a new prospect? You can assign a sales rep to take the exploratory call with your lead.
Customer relationship management (CRM) software like Nutshell can automatically route your leads to sales reps. In addition, Nutshell can automate an email send-out to your leads, so you can confirm with them that you've received their details and inform them of the next steps, including the name of the sales rep.
2. Optimize your forms to gather enough information about your lead
Your website forms play a critical role in your prospects' conversion. Ensure you ask for enough information on the forms, including the product or service they're interested in.
Based on the information you gather from your lead forms, you can route your leads to the sales rep who can provide your prospect with a personalized and effective experience.
For example, let's say you're in the software as a service (SaaS) business for veterinary clinics. Your lead forms ask for your prospects' location because you route leads to reps according to geography. When you receive leads from the East Coast, you assign them to sales reps in the area.
3. Implement data enrichment
If you want to know your leads better and how your assigned sales reps can personalize their interaction with your prospects, implement data enrichment.
Data enrichment combines your first-party customer data with third-party data to make them more helpful for your marketing and sales teams. You can collect geographic, demographic, and online behavior data.
What apps do they use, and what products and services are they looking for? By peering at their online behavior data, you can assign them to sales reps with whom they can quickly build rapport.
4. Craft a personalized onboarding plan for your customers
Once a lead becomes your customer, ensure they are also properly assigned to your team member who will familiarize them with your products or services.
For example, let's say you're in the automotive dealership business. Once a lead confirms their purchase, you can give them a detailed walkaround of their new vehicle.
Tailor your demo or walkaround with their use case in mind. Will your customer use their newly purchased car to ferry their children? Make sure you show them the kid-friendly and safety features of your vehicle, and how to use them.
You might wonder why you must seamlessly assign your lead to another team member after the purchase. The goal is to provide a pleasant experience and a helpful demo so that you can retain them. After all, improving your customer retention by 5% can help you increase your profits by up to 95%.
5. Track your lead routing efforts' return on investment (ROI)
Are your lead routing efforts delivering results? Consider the number of conversions as the metric to tell you if automated lead routing drives results.
If your lead routing efforts positively impacted your conversions, your lead routing system is working!
6 lead routing examples
Want to get some inspiration on how to route your leads? Here are four lead routing examples:
Let's discuss each one:
1. Lead routing via geography
Businesses with multiple offices or brick-and-mortar stores can implement lead routing via location. This process efficiently assigns leads to sales reps within the same time zone, so initial calls are easy to set.
In-person meetings are also easier to arrange, as they're the sales reps closest to the leads geographically.
2. Lead routing via use case or rep's specialization
How will a lead use your product or service? You can route your leads according to how a prospect will use your product. For example, say you are in the medical equipment business and have products that hospitals and clinics use.
When you get an inquiry from a hospital, the leads are funneled to your sales reps specializing in closing hospital deals. Meanwhile, reps who specialize in building relationships with clinics are assigned to nurture leads from clinics.
3. Lead routing via customer type
Is a lead your current customer or a new prospect? You can route leads according to customer type. Assign new leads to sales reps, who will nurture them and move them down the funnel.
If an existing customer signs up as a lead, you can route them to their dedicated account manager.
4. Lead routing via priority
Identifying lead priority varies. You may consider a high-value deal as a high-priority one.
You may also route leads according to how urgent a company needs your solution. Let them tick an option in your lead form if they're casually browsing or urgently need your product in the next six months.
Route and prioritize leads looking for a solution in the next six months as they are closer to making a purchase.
5. Lead routing via availability
Businesses may also route their leads based on their sales reps' availability. If a sales rep is closing a large deal with an enterprise, assign new, smaller deals to another sales rep.
This lead routing example allows your sales reps working on large deals to focus on nurturing leads with high-value potential deals.
6. Lead routing via lead score
Sophisticated sales processes use lead scoring in their lead routing system. Lead scoring is the process of assigning values to your leads, so you have a numerical point system for prioritizing and routing leads.
You can score your leads based on multiple attributes, such as:
Deal value
Customer type
Use case
Company size
Customer's location
Lead's position in the company
Lead's engagement with your company
With lead scoring, your sales reps know which leads to prioritize. Lead scoring also enables you to route leads to the most suitable sales reps who can nurture and close the deal.
How to get started with lead routing
CRM tools like Nutshell make automated lead routing simple. To get started with lead routing, pick a CRM with automation features. Then, create your lead routing paths by:
Defining your lead routing criteria: Will you assign leads based on geography, deal value, or lead score?
Creating automation in your tool based on your routing criteria: Automate your lead routing using your CRM. Nutshell can auto-assign leads to your reps.
Track the ROI of your lead routing efforts: Measure the returns of your lead routing efforts so that you can optimize your automated lead assignment system.
Our digital marketing campaigns impact the metrics that improve your bottom line.
See More Results

WebFX has driven the following results for clients:

$3 billion
In client revenue

7.8 million
Leads for our clients

5.2 million
Client phone calls
Power your automated lead routing with WebFX's tools and expertise
Effective lead routing improves your speed to lead, nurtures your relationships with your prospects, and lets you close more deals.
If you need help with your business's lead routing efforts, consider partnering with WebFX. Our CRM Nutshell enables you to automate your lead routing efforts.
In addition, our proprietary tool, MarketingCloudFX, is a robust marketing and sales platform that houses data about your leads. As a result, you learn more about your prospects and their needs, thus powering your strategies.
Aside from our tools, you get to work with a team of over 500 digital marketing experts who are pumped to learn your industry, needs, and goals to deliver revenue effectively.
Contact us online or call us at 888-601-5359 to learn more about our lead generation services!
Get posts by email
Join 200,000 marketing managers and subscribe to Revenue Weekly!
"*" indicates required fields
WebFX Careers
Join our mission to provide industry-leading digital marketing services to businesses around the globe - all while building your personal knowledge and growing as an individual.