Voice over Internet Protocol (VoIP) phone services have been around since 1995. However, before the increased amount of remote work we've seen in the last decade, VoIP phone services were primarily for residential use.
With the rise of VoIP apps on our smart devices like iPhone's FaceTime, WhatsApp, and Facebook Messenger, there's no longer a high demand to use VoIP phone services as a cost-effective alternative to a personal landline phone.
As a result, VoIP providers have shifted gears. They began catering their services to small- to medium-sized businesses to meet their professional needs — whether that's faxing or long-distance U.S.-to-U.S. calls.
Could your business benefit from integrating VoIP phone services? Read on to learn more and call 888-601-5359 to speak with a WebFX specialist!
Measuring the metrics that affect your bottom line.
Are you interested in custom reporting that is specific to your unique business needs? Powered by MarketingCloudFX, WebFX creates custom reports based on the metrics that matter most to your company.
Leads

Transactions

Calls

Revenue
Learn More

What are VoIP phone services?
A VoIP phone uses IP networks to perform basic telephone functions. You can send and receive phone calls without a physical connection to a traditional public switched telephone network (PSTN) from a landline provider.
There are two forms of VoIP phone services — free and paid. Free VoIP apps like WhatsApp, Viber, and Skype are great for personal use, but they might not offer all of the features you need for business.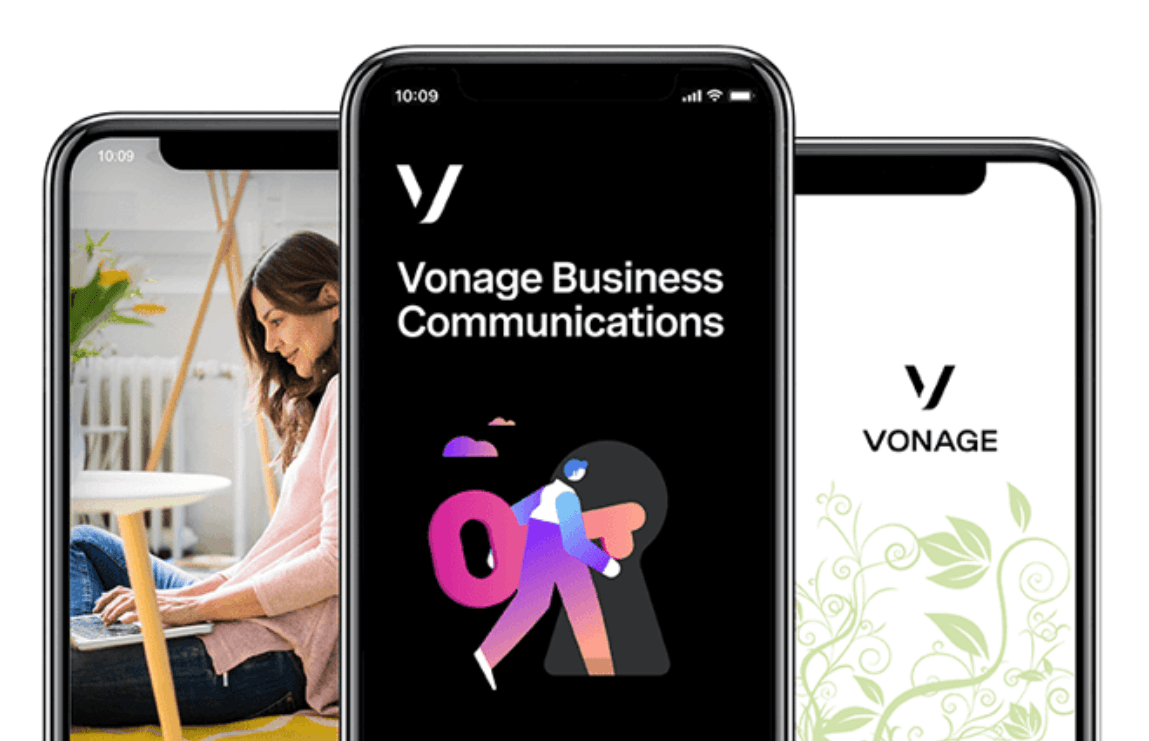 How does a VoIP phone work?
Unlike a traditional landline telephone, you can set up your VoIP phone in as little as a few minutes. All you'll need is a VoIP provider, service plan, and a solid internet connection to get started.
Most VoIP phone service providers use an on-demand SaaS approach to provide their services, meaning they provide their services via a cloud-based monthly subscription. You should choose a provider that suits your needs and purchase the plan that makes the most sense for your business.
What's the difference between a PSTN landline and a VoIP phone?
The primary difference between a PSTN landline and a VoIP phone is how data — your audio message — travels from point A to point B.
A PSTN landline uses circuit switching to transfer audio bites. Only landline telecom providers can access or set up the circuits. It's where the name "Public Switched Telephone Network" comes from!
VoIP providers use packet switching to transfer data. Packet switching breaks down audio or other information into small pieces, which then travel from one server to another, where it reassembles into its correct order.
Do I need a VoIP phone for my small business?
A few factors can determine whether your business could benefit from using a VoIP phone service. Here are some starting points:
What kind of calls do you make? Do you make long-distance or international calls regularly? Do your calls need to be encrypted? Will you need to call landline users that don't use a VoIP provider?
How often do you receive or make calls? Do you receive many calls, or are calls more occasional?
Do you need other benefits and features? Do you need CRM integration, the option to fax documents, or require multiple phone numbers for lots of team members?
What are the pros and cons of using a VoIP phone?
Knowing the pros and cons can also guide your final decision. Here, we'll discuss some potential advantages and disadvantages.
Advantages
Low cost compared to traditional landline telephones.
You can integrate office features like call forwarding, screening, caller ID, etc.
As long as you have an Internet connection, you can use your VoIP phone.
No need for hardware or installation providers.
You have the option for features like quality of service (QoS), which prioritizes the call over other data traffic on your Internet connection.
Disadvantages
Power outages will disrupt service.
Broadband directly impacts the quality of your call if you don't use QoS.
A poor Internet connection can impact the call quality.
Data can be intercepted as it travels across the internet, so encryption is necessary for businesses handling sensitive information.
How do I choose a VoIP service provider?
There are many VoIP service providers that offer many benefits and features to draw your eye. So, how do you determine which is right for you and your business?
Here are some great starting points:
Price: Each VoIP service provider will offer a range of service packages. Compare and contrast price points from different providers, while ensuring the package has everything you need.
Features: Your package should integrate the full range of features necessary for daily operations, including faxing documents, integrating with your CRM, and forwarding calls between team members.
Customer Service: If calls drop, messages go missing, or something isn't functioning correctly, having a representative on standby for troubleshooting problems can make all the difference when you're expecting an important phone call.
Can I use a physical phone with a VoIP provider?
You can use a physical phone, but it is not necessary. That's the beauty of using a VoIP phone service — it's versatile. You can use the app's softphone interface, connect a physical phone to your computer router, or even connect your VoIP phone number to your smart devices, so you can make calls anywhere.
Most VoIP providers will use an on-screen softphone integration you can use to dial outgoing calls. Just pair the softphone with a headset and a microphone, and you're all set.
If you prefer to hold a phone in your hand, you can use an Analog Telephone Adapter (ATA) tool to connect a telephone to your Internet router.
Learn more about VoIP phone services
Still not sure whether your business could benefit from using VoIP phone services? Our team of digital marketing experts can help.
Speak with one of our strategists at 888-601-5359 or contact us online today! We look forward to working with you!
WebFX Careers
Join our mission to provide industry-leading digital marketing services to businesses around the globe - all while building your personal knowledge and growing as an individual.