Why use video for email marketing? Today, 80% of businesses use email marketing. With people receiving hundreds of emails each day, it's more important than ever to make your email content stand out. Fortunately, videos can help. In fact, email campaigns with videos earn 2-3 times more clicks.
And simply putting "video" in your email subject line can boost opens and reduce your unsubscribe rate. If you're still not convinced, take a look at four of the top reasons (backed by statistics!) why you should use video for email marketing. Just keep reading — or check out our video marketing services to start adding videos to your email campaigns!
4 data-backed reasons why you should use video for email marketing
Not convinced that videos can improve your email marketing? Take a look at these statistics that show the power of video for email marketing.
1. Videos increase email open and click rates
Adding videos to your email campaigns can increase click rates by as much as 300%. That's huge for your business. Video is such a popular medium that just using the word "video" in your email's subject line can increase open rates as much as 19%. Here at WebFX, we tested the word "video" in our email subject lines. As expected, we saw a greater open rate when using "video" in our email subject lines than we did without using "video."

In this instance, Version A used the word "video," and it outperformed Version B, earning more email opens. Small changes like this can have a big impact on your email marketing strategy — and adding videos to your campaigns will help you earn more opens and clicks.
2. Videos make your emails more memorable
Statistics show that people are forgetful. In fact, people forget about half of what they've learned within an hour. Within a day, that number jumps to 70%. But video can combat forgetfulness.
Studies show that people remember 95% of the information presented to them in a video. Even more impressive is the fact that 80% of people who have watched a video ad say they can remember one they've seen within a month of seeing it. Videos make your brand and email campaigns more memorable — and they help you gain an advantage over competitors.
3. Videos impact purchase decisions
People use videos to help with buying decisions too. In fact, 90% of people asked said videos help them figure out what to buy. Creating videos for your brand and sending them to consumers allows you to shape the way they think about what you offer. It's essential for your business growth that you capitalize on this and on the many hours people spend watching videos. Each day on YouTube alone, users view over a billion hours of video.
Take some of that time to help consumers make a purchase. Just by creating a video about your products, you can increase the likelihood that people will learn about your brand and purchase.
4. Videos boost email interaction
When compared to text, people are 10 times more likely to connect with your video. This includes actions like embedding, sharing, and commenting on your videos. Speaking of sharing videos, 92% of people surveyed said they will share videos they've seen with other people. You're increasing eyes on your email marketing campaigns just by sending great videos to your target audience.
And for no extra charge. Video is undoubtedly a powerful asset for reaching consumers, and I hope I've convinced you of that with these statistics. If you're ready to add videos to your email campaigns, here's how to get started.
93% of WebFX customers are extremely satisfied with their digital marketing results.
"Working with WebFX, everything is very organized and strategic. We're only a year into our partnership, and our expectations have definitely been met."
View More Client Testimonials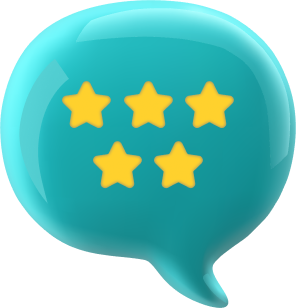 How to get started with video marketing for email
If you're unsure of how to make high-quality videos, here are some helpful things to know before getting started with video email marketing.
1. Leverage affordable technology for email videos
I love to stress that technology has gotten so great, you can make a high-quality video using your smartphone. Although hiring a team of professionals (like us!) can result in an awesome video for your email marketing campaign, you can make some great videos with the equipment you may already own. Apple puts out great videos that show the power of the iPhone camera. Of course, they have some extra hardware to help them, but you can still see that smartphones have advanced the quality of mobile videos. Although getting shots of nature might not be what fits your business goals, Apple's "Don't Mess with Mother" video is a great example of their iPhone filmmaking. A more relatable example might be this musical commercial for Koss Headphones, shot on an iPhone. Whether or not you have an iPhone, there are a variety of tools that can help you get a steady shot with your smartphone. You might want to consider investing in a small tripod, a three-legged stand for your phone or camera, or a gimbal, a handheld tool for your phone or camera that helps shots look smooth while you're holding it. A number of affordable results can be found by a quick search for "smartphone tripod" or "smartphone gimbal" on Amazon.
2. Choose video formats to support your goals
Just like you can write about different subjects, video allows you to explore different formats. Depending on your video goals, you can choose to demonstrate a product, share a customer testimonial, give away a prize, make an educational video, and more. You can play around and get creative with sending videos in your emails. There is a lot of variety, but make sure whatever you choose aligns with what you want to accomplish.
3. Research your email platform's video options
Some email clients won't let videos play directly in an email, but there are ways around this, Campaign Monitor shares some great tricks for getting around this problem when sending video in emails:
Trick 1: Place a screenshot of an image in your email with a play button on top. Use the image to link to the video on a platform like YouTube.
Trick 2: Place a GIF where the video would be to make it seem like you're using video.
Trick 3: Use an animated play button over a linked image to get someone to click.
4. Take advantage of email marketing resources
If you want to start creating videos, but you need technical help or inspiration, you're not alone. There are a number of videos online that can give you ideas or help you troubleshoot an issue with your video or email campaign. Don't discount the power of a Google search query. If you have a question, it's likely someone else has had it too. Google and YouTube are great resources for solving your problems quickly. You can also check out our email marketing guide for more information and inspiration.
We're masters of our craft.
WebFX is a marketing and design industry leader.
Meta, Amazon, and Google Partner
4,000+
blog posts written
300+
Google Certified team members
Contact Us

Get started with video
I hope I've convinced you why using video for email marketing is crucial for your email marketing strategy.
Sending videos in your emails has so many proven benefits, and it can help your business grow. Now is your chance to increase your email open and click rates, stop subscribers from leaving your email list, and increase awareness and recognition of your brand. All it takes is adding videos to your email marketing strategy. In the age of technology, it's so easy to get started, and there are so many resources to help you. If you want assistance from industry experts on how to use video for your email marketing strategy, we can help! In the last five years, our team has driven 7.8 million leads for our clients. Contact us today to get proven email marketing results for your business.
WebFX Careers
Join our mission to provide industry-leading digital marketing services to businesses around the globe - all while building your personal knowledge and growing as an individual.