In today's day and age, Internet marketing plays a huge role in the success of your business. Many companies have an online presence and are starting to dig more into search engine optimization (SEO). But what exactly is blog SEO?
An SEO blog is a great way to optimize your site, bring in more traffic, and be transparent with users about your products or services. To learn more about what blog SEO is and how your business can get started, keep reading, or contact us to get started!
Learn how we increased traffic by over 40%, and conversions by over 100% for an ecommerce client.
Read the Case Study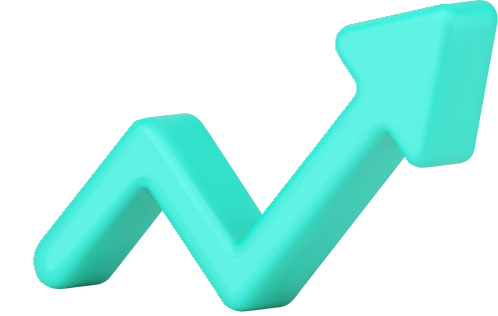 What is SEO for blogging?
You most likely have heard of, or seen, blogs on other websites. Perhaps you have read them and didn't even know!
SEO blogs are as simple as they sound. They are blogs that are optimized with SEO techniques to help content rank higher in search engine results. When your blog posts rank higher in search results, more people can find and learn about your business.
Ultimately, SEO for blog posts help you:
Boost brand awareness
Increase site traffic
Earn more leads
Improve conversion rates
Drive more revenue
And more!
5 simple tips for optimizing your blog posts for SEO
There are many tips for optimizing a blog for SEO. Here are five to get you started on how to SEO a blog.
1. Add target keywords to blog content
When writing a blog post, you want to make sure you're targeting relevant keywords for your business. When choosing your keywords, be sure to keep user intent in mind. Put yourself in the shoes of the searcher.
Ask yourself, "What are my users looking for in their searches"? Once you find the right keyword phrases, you'll want to integrate them naturally throughout your blog post. Tools like KeywordsFX, Ahrefs, and SEMrush can help you identify valuable keywords.
And you can use them to gain insights into monthly search volume, what keywords rank well, and what keywords rank well on your competitors' websites. Another key to choosing the right keyword is to focus on long-tail keywords. Long-tail keywords are less competitive and less broad.
For example, if you are an HVAC service company, a keyword you may not want to target is "AC systems." A keyword like "AC systems" can give wide results, ranging from the definition to places where you could buy them.
Instead, target long-tail keywords like "AC system services Harrisburg, PA." Long-tail keywords like this one not only show that you are a service company for AC systems, but it also targets the location and is much more specific.
This can help prospects find you, as local searches have an 80% conversion rate. Another great way to find popular long-tail keywords is by looking at Google's Autocomplete suggestions as you type in the search bar.
2. Add internal links and earn backlinks
Links are a huge SEO ranking factor. Backlinks — links to your site from other websites — show your connection to other authoritative websites. Building relationships with other website owners with high rankings and gaining backlinks from them will help your ranking power by passing link equity.
If search engines see that high-ranking websites are referencing your blog post, that will help boost your authority and rankings. Internal linking — links to and from your blog from other content on your site — shows search engines that your content is relevant, and it can improve bounce rate by getting users to stay on your website longer. If your blog post includes information relative to another page on your website, link that text to the other page.
However, be sure to keep the anchor text relevant to the page that it is being linked to so that it is SEO-friendly.
3. Optimize title tags
Like the main content pages on your website, you'll want to optimize your title tags on your blog posts. Title tags are the blue headlines that are visible on search engine result pages. They are what you click on to go to a website and one of the first items you see when determining whether or not to click on a site.

Best practices for optimizing your title tag include inserting your blog post title and your most important keywords. It is also important to keep the length of your title tag around 60 characters. If your title tag is too long, it will get cut off, and the entire phrase won't be visible on the search engine result page.
4. Optimize meta descriptions
Along with optimizing your blog's title tags, you will also want to optimize the meta description. The meta description is a short snippet of what your blog is about and should be keyword-rich.

Titles and meta descriptions show both search engines and users what to expect from your SEO blog post.
Meta descriptions are visible below the title tag. It is best to keep them as close to 155 characters as possible and to include a call to action. A call to action typically falls at the end of the description and could be something like, "Check out our post to learn more!"
5. Optimize images with alt text
Images are a great way to break up text and create a better user experience for users. However, you don't want to add an image and stop there. You'll want to add images that are going to help support your blog content.
Furthermore, you can optimize your images to help your blog post become SEO-friendly. If you post your own photos on your blog post, you will want to add image alt text. Image alt text helps search engine robots and users who are visually impaired to understand what the image is showing.
It is a short description of the image that is placed on the back end of a website. For example, if you're a baker and post an image of a wedding cake that you made, your alt text might be "freshly baked three-tiered white on white wedding cake."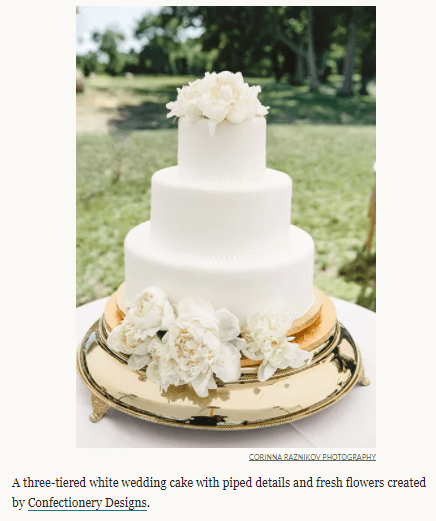 How to choose SEO for blog post topics
Now that you have some starting points to include when writing and optimizing your blog for SEO, you may be wondering where to start on what to write. Blogs are a great way to inform users about:
Industry news
Information about products or services
Company updates
Events
Sales and promotions
And more!
They are also very beneficial in answering common questions asked by consumers. If you find that visitors to your website ask specific questions about what you have to offer, then use that as a blog topic. You can also check out our blog topic generator, or connect with our team for hand-crafted content ideas.
BONUS READING: Why SEOs Need to Be Genies in a World of Masters
Get started with SEO for blogging!
Hopefully, you now have a better grasp of what blog SEO is and how it can grow your business.
Writing blogs is such a beneficial way of adding keyword-rich content to your website and optimizing for SEO. Create SEO for blog posts by adding relevant keywords, internal and external links, and optimizing your title tags, meta descriptions, and images. If you're looking for help or don't have the time to write the blogs, contact WebFX.
Our 500+ SEO blog experts are ready to lend a hand with our blog writing services!
How is your website's SEO?
Use our free tool to get your score calculated in under 60 seconds.
WebFX Careers
Join our mission to provide industry-leading digital marketing services to businesses around the globe - all while building your personal knowledge and growing as an individual.