There's an ongoing debate about which marketing strategy — search engine marketing or social media marketing — marketers should put the most time and effort into generating the highest return for their investment. To answer this question, we'll explore what makes each marketing strategy unique and the benefits of each. First, let's look at the purpose of search engine optimization and social media marketing:
Search engine optimization (SEO): SEO is about showing up in Google search results for your audience's search queries. Your ranking dictates how much traffic you'll drive to your website.
Social media marketing: Social media marketing is about building relationships and brand awareness while engaging with your audience on platforms like Facebook, Twitter, Instagram, or LinkedIn.
Now that we've established the different qualities of each, here are the three most significant differences between search engine marketing and social media marketing.
1. Content
Content is key in both SEO and social media. Read on to learn more about how content affects each marketing strategy.
SEO
Content that ranks highly is written with SEO in mind and is informative to your target audience and based on research. Pieces of content that work best are ones that provide in-depth definitions and answer common questions, like how-to articles, for example.
When you're writing content with SEO in mind, remember that readers want to know something, and they want to find all the information they're looking for without having to read multiple pages. They want to be in-and-out with an answer to their question without having to click on more than one link in organic search results. If your content is uninformative, they might leave your site.
Long-form content (at the very least 1500 words) that is relevant to your target audience (aka properly keyword optimized) tends to see the most success in search results.
Social media
Content for social media, on the other hand, sparks empathy.
The focus on some emotional responses — anxiety, anger, awe — drives engagement. People on social media browse to look for entertaining and engaging content, and nothing is as satisfying as being able to relate to something emotionally.
For example, a water and wastewater treatment plant using social media might post the following:
Charitable donations
Infographics explaining how a water and wastewater treatment plant works
Updates affecting customers
That's why content that provides emotional response tends to trend, and social media is all about trending topics. Content that works well on social media is short, condensed thoughts, emotional headlines, and, most effective, visuals. Photos on Facebook garner 53% more likes than other types of content.
In other words
You can use both SEO and social media marketing to promote your site content.
Use the content you create for each marketing method to supplement the other. For example, you could link an infographic in your post for your social media campaign to a piece of long-form content on your site. When someone sees your infographic on social media, the link makes them more likely to share it and head on over to your site.
What a way to increase awareness and drive traffic, all at the same time!
2. Audience
Knowing your audience is crucial to both your SEO and social media marketing strategies. Read on to learn more about how planning with audiences in mind helps direct and focus both marketing strategies.
SEO
When optimizing content for users, it takes some time and research to determine your target audience, so your SEO strategy should include creating marketing personas. When you create marketing personas, you create fictitious, customers that have the same characteristics as your ideal customer.
From then on, you'll create a marketing strategy that is based on your target persona. Having that fictitious target audience member makes it easier to make marketing decisions and helps you better understand how to advertise your business. Ideally, you'll write your content based on what your target audience is looking for, what they want to learn, and even what kind of behavior they have.
Your target audience has questions that they want to be answered, and the more accurate the answer you provide, the more they'll be likely to trust your brand and become a paying customer. You'll also want to be sure to use Google Analytics to see how your content performs after it's been published, you can optimize your content so it better matches the intent of your audience.
Social media
Social media allows you to target your audience with ease. Most social media platforms have built-in targeting options for marketing, as well as well-documented demographics on what kind of people visit each social media platform, which helps you learn a lot about who they are.
People on social media share, interact, and engage with content. In fact, 74% of social media users use social media to make buying decisions. That number continues to increase for several reasons such as influencer suggestions and the rise of social marketplaces.
In other words
You can use social media to find your ideal target audience to target with SEO.
3. Success rate
The measurement of success is different for both SEO and social media marketing. Read on to learn more about how the differences in measuring success rates can help determine which marketing strategy to use.
SEO
Success for SEO is a slow but rewarding process. It takes a lot of time — likely a few months, but potentially years —to gain enough credibility to rank well for competitive keywords.
Not to mention, search engines take time to find and index your content, as well. SEO requires steady effort, but it often draws more conversions than social media marketing. SEO is an excellent method to generate visitors, and once a page is live on your site, it has the opportunity to rank highly for the keywords it targets.
As another plus, traffic and visibility for your content are easy to track.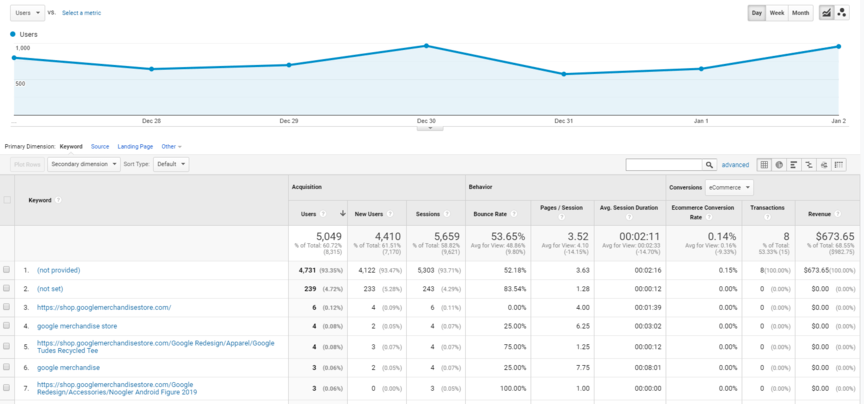 Social media
Social media takes planning and effort but is a great way to build brand awareness and interact with your target audience. People can share your content to the point that it creates a mini viral event that gives your brand an enormous boost.
However, the content you post will get drowned out with new content that gets posted every few minutes. Because of the ephemeral nature of social media content, you're required to make an ongoing effort to post regularly to have a successful social media marketing campaign. It also means that you'll have to pay special attention to when your target audience is most active on social media to ensure that they see your content before it's at the bottom of their feeds.
The idea of posting on a schedule might sound daunting, but just know that several social media management tools like Buffer.com exist to help you manage and schedule your posts. Another option for you is to outsource your social media management to digital marketing companies like WebFX. While social media might have a smaller return than SEO, it takes less time to post content and see the interaction. You will need a bit of time to grow a following, but you can upload a post instantly and see engagements in real-time.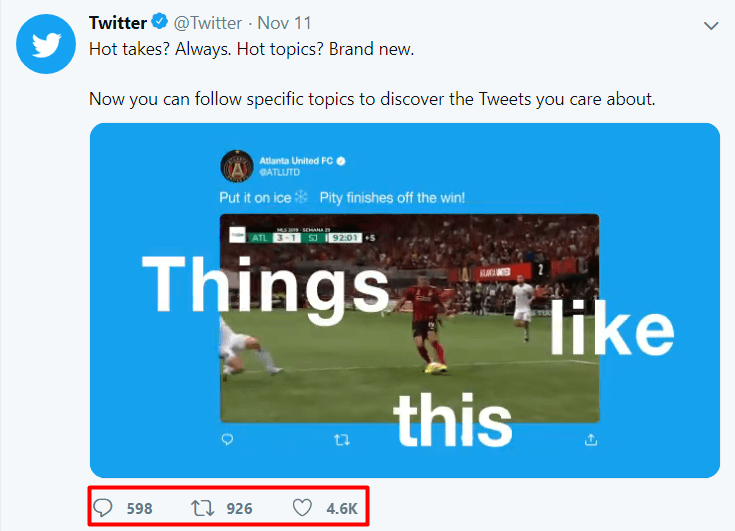 In other words
As a social media marketing bonus, engagement levels (likes, comments, and shares) are easy to track. And social media has an impact on ranking in the form of links. As more people spend their Internet time on social media, more people will head to your site from your social media marketing efforts.
The links you gain from social media will help boost your rank. Additionally, you can use social media to help you build relationships and increase your influencers, backlinks, and reviews. These will also boost your rankings and help you perform better organically in search.
Do you need help deciding on SEO vs. social media?
It's hard to say whether SEO or social media is better — each strategy has its pros and cons. The best way to have success in either marketing method is to use both together. Use social media marketing to generate engagement, new influencers, and traffic to your web content, and use SEO to optimize your content for search engines.
Or you could let someone do all the work for you. WebFX is an excellent choice for all your marketing needs. With over 25 years of experience in managing digital marketing strategies for clients, we're well qualified to make your marketing campaign a success.
Contact us online or give us a call at 888-601-5359 to find out more about what outsourcing your marketing campaign can save you!
WebFX Careers
Join our mission to provide industry-leading digital marketing services to businesses around the globe - all while building your personal knowledge and growing as an individual.