You might think of social media as a platform for sharing personal updates. However, social media is for more than individual use — 91 percent of companies use social media in some way.
Even if you have an account, you might not realize your full potential, especially in the 3D printing industry. Social media for 3D printing can help you connect with customers, improve your brand perception, and more.
What is social media for 3D printing? What are the benefits of social media for 3D printing companies? Below, we will tackle these questions and cover the basics of starting your social accounts.
Want to jump ahead? Call 888-601-5359 to start a social campaign for your 3D printing company!
74% of people use social media when making a purchasing decision.
Make their decision easy with a stellar social media presence. See how your brand can level up by requesting a no-obligation proposal today.
One of our experts will be in touch within 24 hours!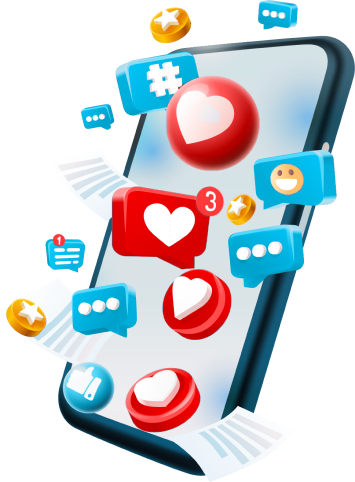 Social media for 3D printing 101
Before diving into your account, let's cover the basics of social media for 3D printing.
What is social media for 3D printing?
Social media for 3D printing is the process of using social media to advertise and promote 3D printing companies, services, and products. Social media marketing can include any online platform.
Some different aspects of social media for 3D printing include:
Creating informative, engaging posts for followers
Promoting products and services
Using targeted ads on each platform
Interacting with clients and prospects through comments, mentions, and messages
While it may seem far removed from the realm of 3D printing, you can use social media to boost other marketing approaches, like search engine optimization (SEO) or content marketing.
Benefits of social media for 3D printing
Social media offers numerous advantages for 3D printer suppliers. Here are just a few:
Increased engagement: With a better online presence, you can ensure that people engage with your company. Encouraging people to comment and interact with your brand will help them feel more connected to you.
Better communication: You can comment and chat directly with your customers through various channels. Instead of emailing your support, they can message you on Facebook and get a more personalized answer faster.
More product relevancy: Many social apps, like Instagram, have in-app shopping for ecommerce businesses. You can encourage users to browse your products in the app, making it easier for them to purchase.
With these benefits and more, you can use social media to guide people to your products and services.
Social media examples for 3D printing
The options for using social media are endless, so where do you begin? Let's look at how 3D printing companies have used social media to boost their following.
YouTube
YouTube is an excellent place to showcase your company, materials, and processes. Companies like re3D use YouTube to highlight their portfolio, offer tutorials, and break down the company's history and values.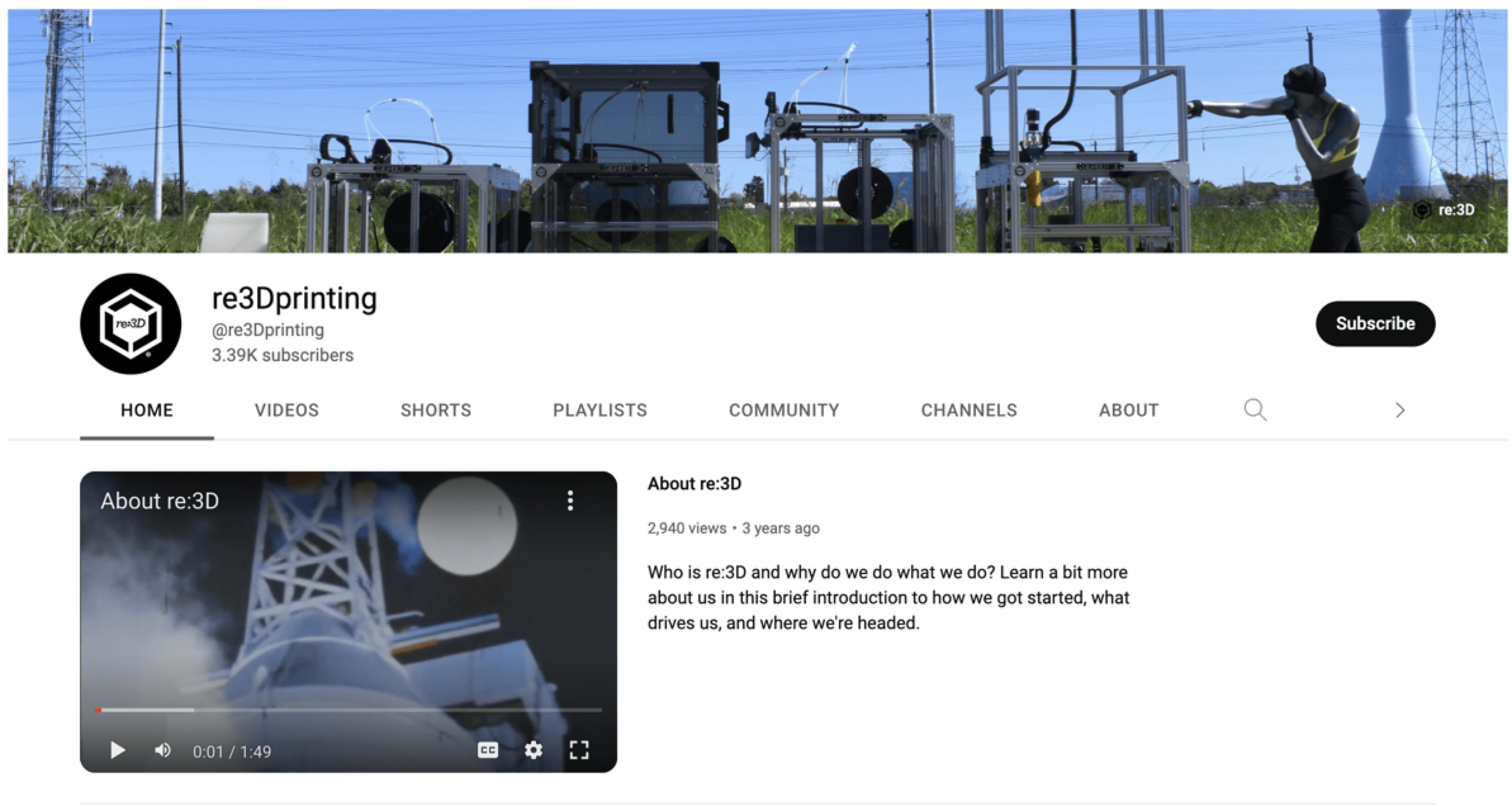 YouTube videos traditionally focus on long-form content, but the new Shorts feature is ideal for short-form videos.
Twitter
You can share text updates, photos, and images with your followers on Twitter. For example, this company shared a new filament available for purchase: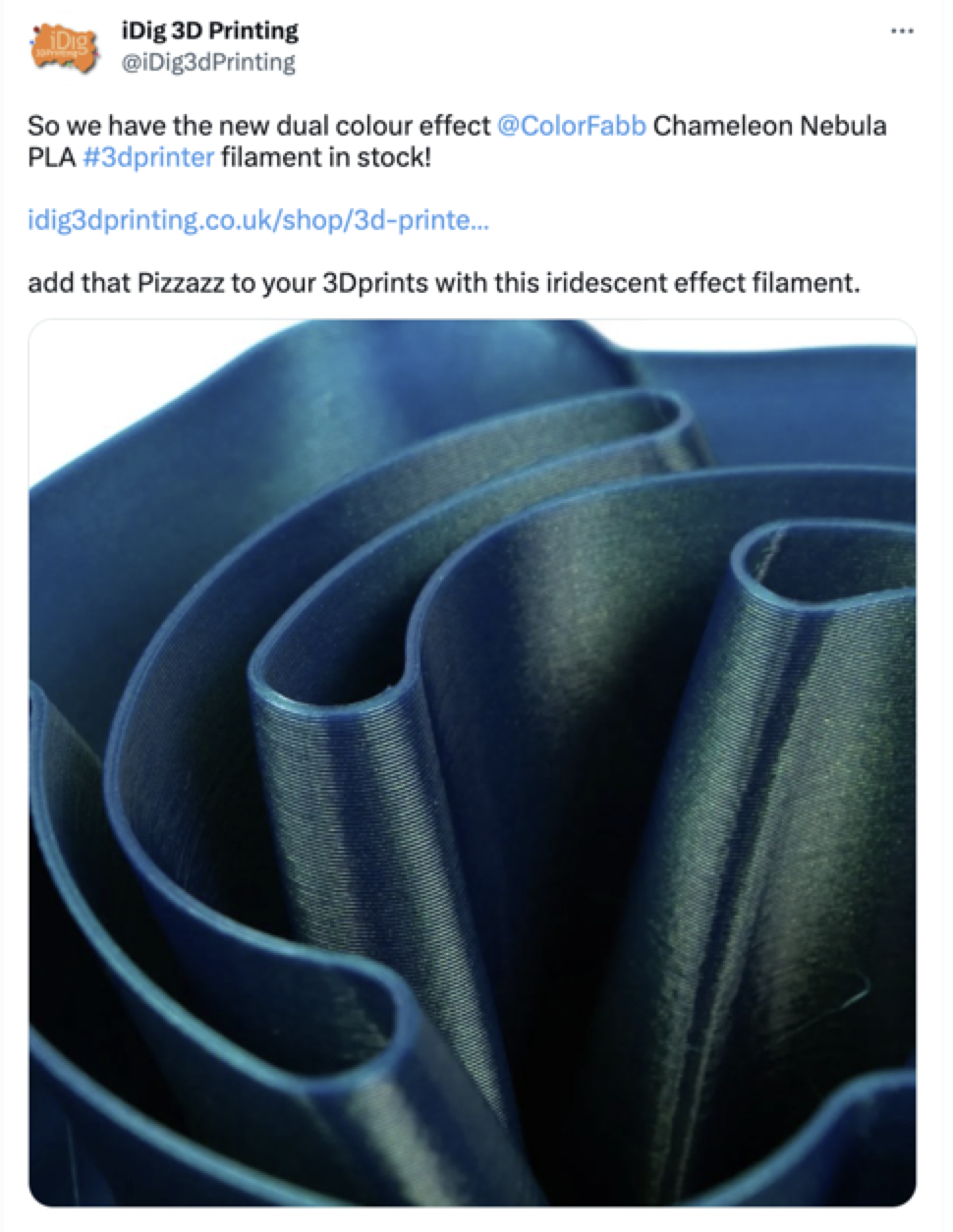 You can also use Twitter to share blog posts and encourage people to visit your website.
Instagram
Instagram is all about photos and videos. However, you can still incorporate eye-catching text and advertise your services, like with this post from Fargo 3D Printing: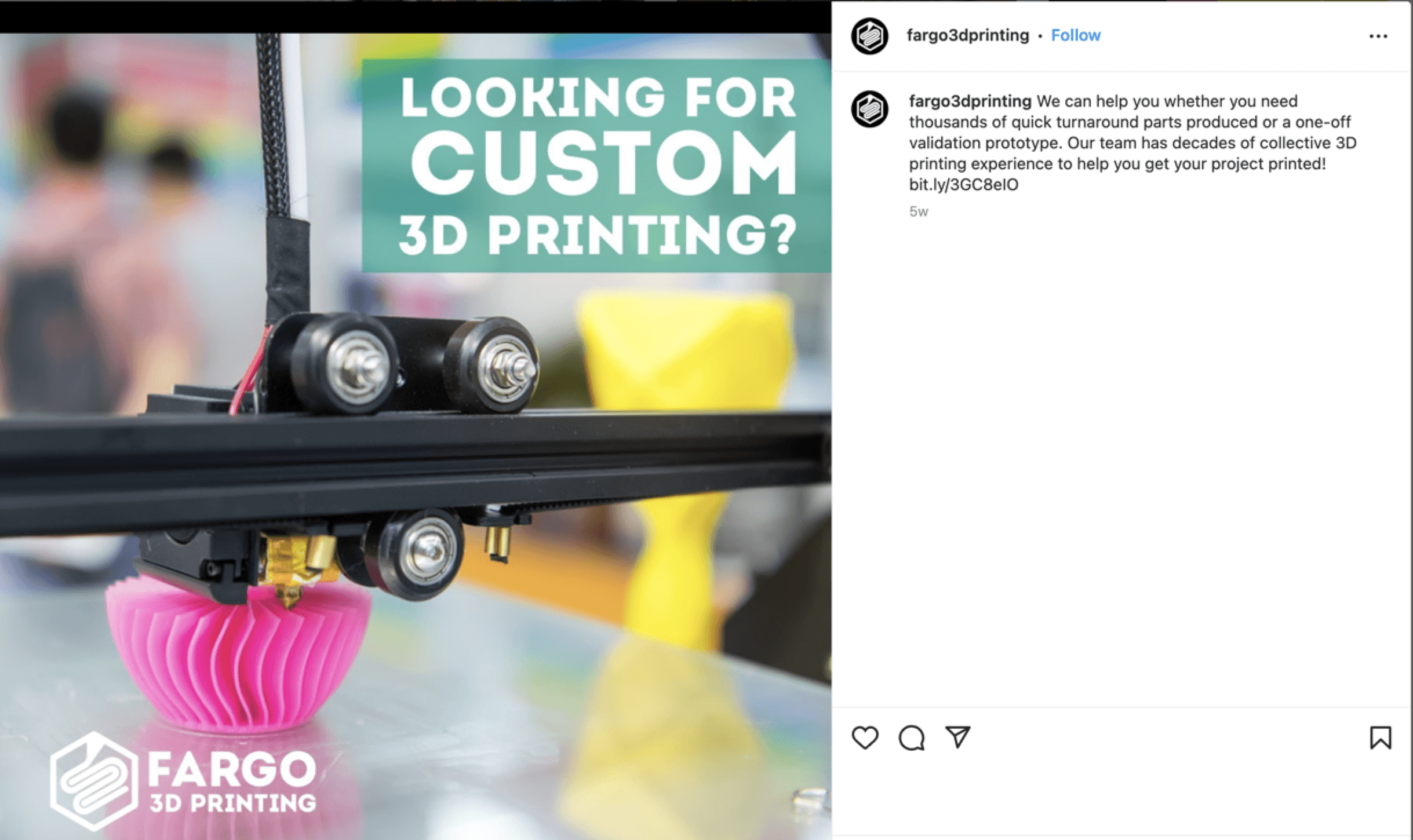 Like YouTube, you can share short videos highlighting your products, services, and company updates.
How to set up social media for 3D printing companies
Once you know how to use social media for 3D printing, it's time to get started with your campaign! Follow these steps to begin with social media:
1. Find your audience
The first step to using social media is discovering where your target audience is. This step prevents you from sharing posts that your audience will never see.
Consider the following demographics:
Age
Gender
Industry
Education
Title
For example, say that your target audience is the higher education industry. You'll want to reach students and administrators alike, so perhaps you would sign up for TikTok and Facebook to reach both parties.
After you find your audience, create your account. Most social sites will have the option to distinguish yourself as a business, so make sure to provide your company details.
2. Create a schedule
After you reach your audience, you can begin crafting posts for your account. Posting consistently will ensure that users find your posts and account.
Scheduling your posts in advance can help you stay on top of regular posts and manage your workload. For example, you could post once a week on Tuesdays and use Instagram Live every two weeks.
Your schedule should work with your business's needs and goals but maintain consistency for the best results.
3. Interact with users
After your posts go live, don't be afraid to reply to comments! You can use the comment section to answer questions, discuss your company, and connect with clients.
Your comment section can also give you a chance to respond to negative feedback. If you get negative comments or reviews on your social posts, you can interact publicly and show others that you care about customers' experiences.
4. Monitor your activity and engagement
Social media is more effective when you track key metrics. If you're investing time and money into building your social accounts, you need a way to monitor your progress.
Some social media key performance indicators (KPIs) include the following:
As you continue with your social media use, these metrics will tell you what's working and what isn't to give you the best chance at earning revenue and converting leads.
We don't want to tell you about the work we do, we want to SHOW you.
View Our Portfolio

We've built over
Websites
in a variety of industries.
Streamline social media for 3D printing with WebFX
Now that you know the importance of a strong social presence, it's time to start your campaign. Not sure where to begin? WebFX can help!
As a leading social media agency, we will create, manage, and track your social media accounts and campaigns. Whether you want to connect with more people through targeted posts or run a segmented ad campaign, we can help.
We have generated 165,000 social posts for clients — we will do the same for you. Request a free quote online, and get ready to see more revenue and leads with WebFX.
Increase your leads, sales, and revenue with digital marketing